Ana Cuba and Amanda Jasnowski Pascual
Ana Cuba moved from Barcelona to London in 2011 right after graduating. This had been her dream since she was 10 years old and her romantic expectations were met with a very hard and gloomy first two years in the big city. She worked for 3 years as a Photo Editor for Monocle magazine, studied for a year at ECAL in Lausanne, but funnily enough, she missed gloomy London too much and went back in 2015 to work on the launch of i-D/Vice's channel Amuse. She finally decided to leave the office life last year and has been a freelance photographer since then.
Amanda Jasnowski Pascual grew up between Spain and the US. She is currently based in Brooklyn, NY working as a photographer. Amanda has exhibited work throughout North America, Europe and Canada. Her work explores the relationships with color, shape, emotion and in addition to photography her practice extends into video, sculpture and writing. Firm believer in fun, the therapeutic power of art and never taking yourself too seriously.
Ana Cuba photographed by Luke and Nik
Amanda Jasnowski Pascual photographed by Samantha Sutcliffe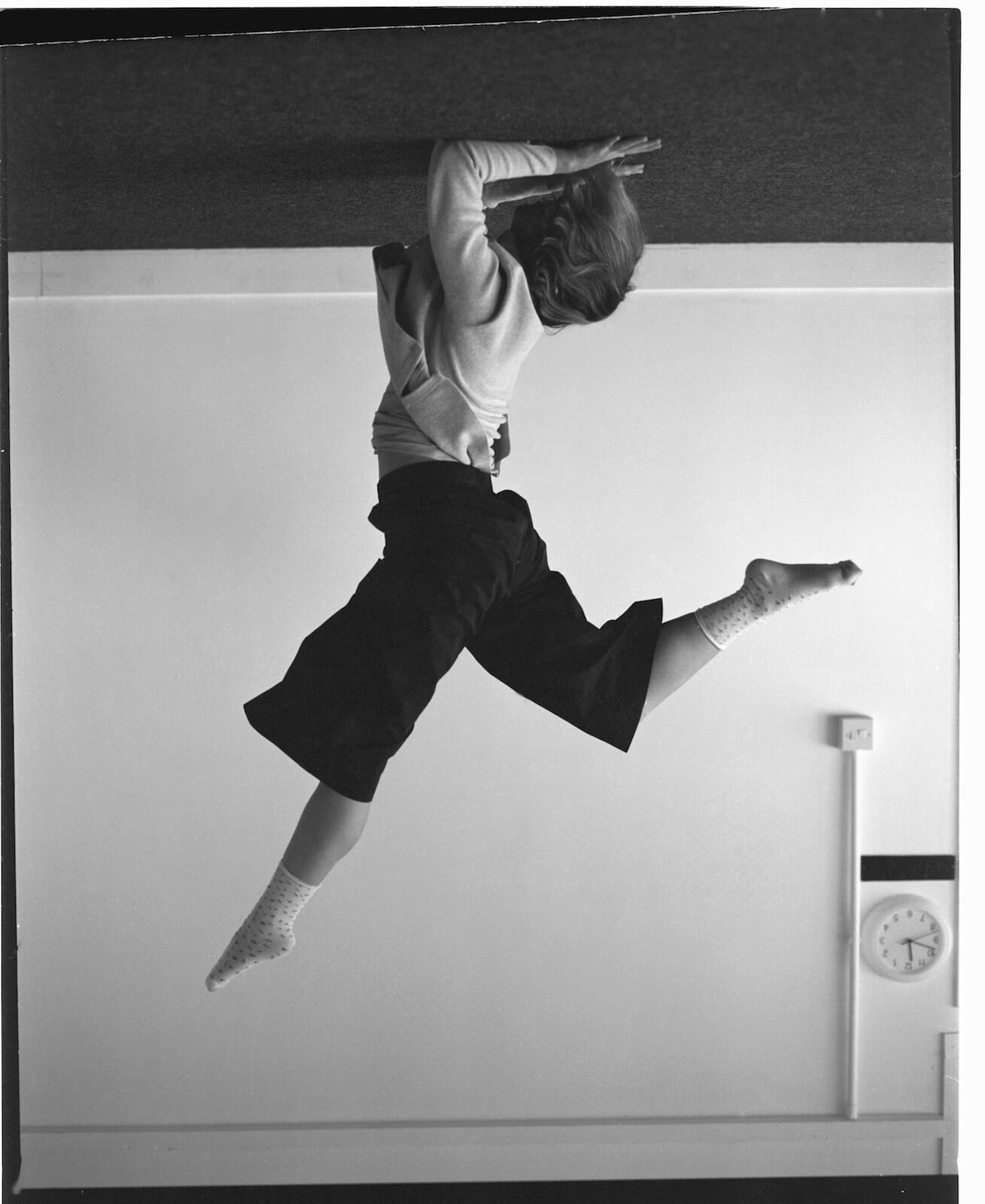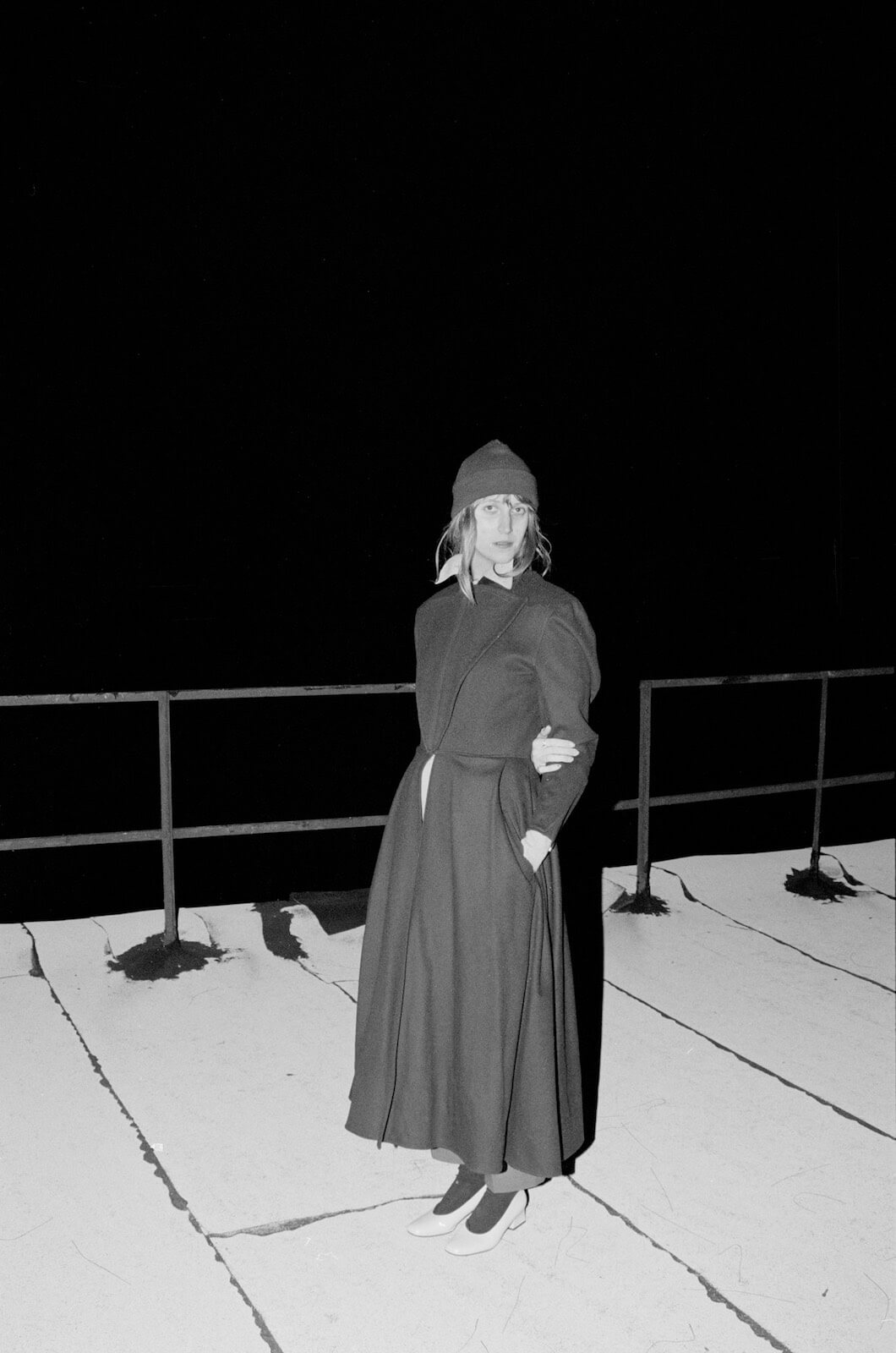 Ana Cuba: It's been over 3 years since we met in NYC and we haven't managed to cross paths since then! I remember being in your beautiful flat (or loft!?) and going up to your rooftop, and some strange dancing performance was going on in there. I also remember walking around the riverside at dusk and talking life. You seemed very happy! Are you still living in that beautiful place? What's changed?
Amanda Jasnowski: Three years! It's impressive we haven't managed to cross paths since then. Unfortunately I'm no longer living in that loft and in the last three years, so much has changed. The last time we crossed paths feels like a different lifetime, at the time I was indeed very happy – experiencing a very kind and generous year. In the context of this conversation – the last four years working as a freelance photographer have been more or less a snowball effect. I'm learning more and more about how to move with the ebbs and flows of the industry, how to stay employed, how to keep my dignity and my practice sacred while simultaneously trying to support myself comfortably. I feel as though these are themes that come hand in hand with being a freelance creative. Moving here shortly after my 20th birthday straight from my parents home in rural Ohio I had no expectations and didn't quite ever consider the ways that I might feel once I arrived here and the years passed. Would I still be satisfied? Would I still want to be working as a freelance photographer? I guess at the time those questions didn't matter – my biggest priority was getting out of where I was. I also didn't consider on a personal level what type of questions and feelings my early twenties would bring, that I would simultaneously be wading through those feelings while wading through the early stages of a freelance career. Ultimately I am probably more uncertain and a little less optimistic, but eager to find my answers – I am certain that they are out there – and progress forward.
AC: You moved from Ohio to NYC in 2012 at the age of 20. I admire how brave you were showing up in NYC and starting off freelancing from the beginning. Did you have any side jobs while starting off? It must have been very difficult both financially and also with the early 20's personal battles going on – which I personally don't miss for a bit.
AJ: I didn't have any side jobs going into it. I had it so worked into my head that I would do things this way and any other way meant straying from my goals. I spent the year prior to moving saving up money working retail in a camera shop, although my first apartment in NY where I spent four months was under $200 a month, although for a reason. It's funny, I think about picking up side jobs now, freelancing and working out of your apartment can get lonely. Over the years the jobs have been a snowball effect, you get what you put out there in the world. It was slow in the beginning – and nearly five years later it can still be slow, it's a constant ebb and flow. When I arrived in NYC, I was really adamant about reaching out to people and I was shamelessly eager. Instagram was a very effective tool for me then in regards to making industry related connections. It was a vocal and quick-turnaround type of tool in showing the world, particularly those in the industry, that I was here and I was making work, that I was earnest and committed to my craft. Since then not a lot has changed other than the fact that more individuals know me or my work. I feel lucky to have "come up" in the industry in a digital era where the chances of visibility in a "competitive industry" are higher and therefor in my eyes the whole idea of working in this industry is more possible, approachable. Granted this digital relationship comes with a dramatic over-saturation, I still believe that if you are trying hard and truly challenging yourself to make work that speaks then regardless of how many people are in the industry, it will still reach eyes.
I think when I was first starting everything felt a little bit out of my experience. I used to get really nervous and doubtful before each gig – I still do, but for different reasons. Ultimately I think it served me well to take things on that I didn't feel 100% comfortable doing due to my lack of experience, and it proved to be the only way to grow.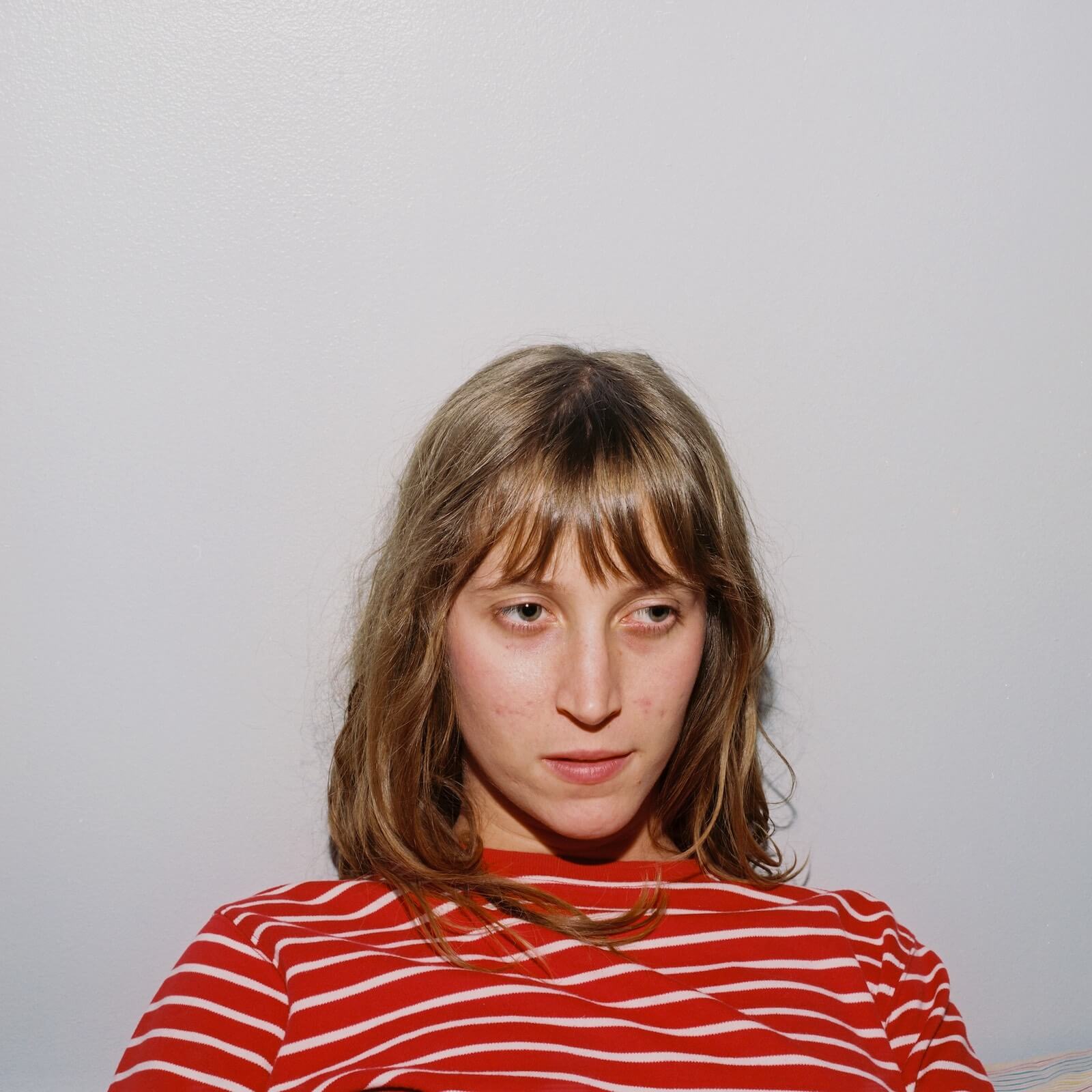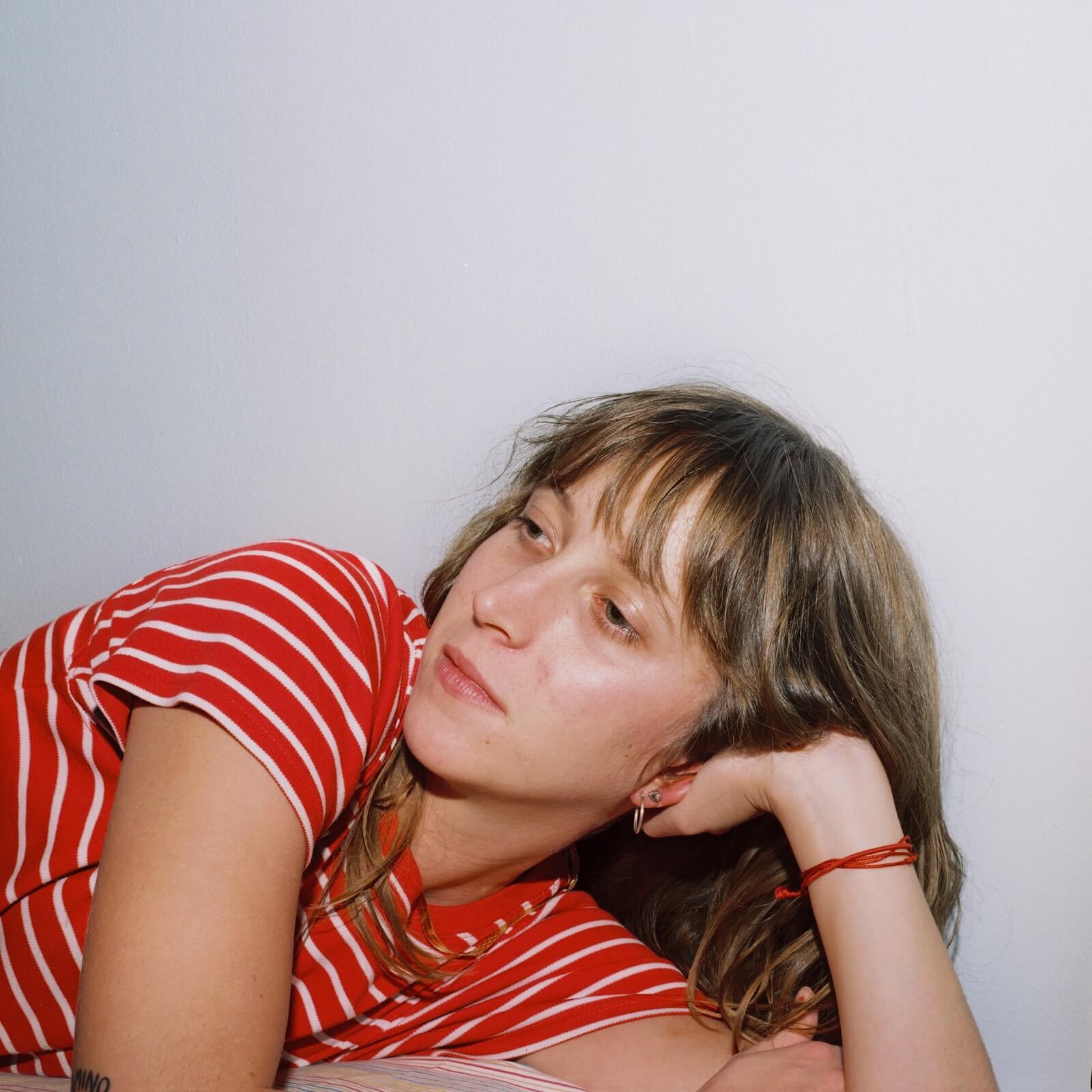 AC: I wonder why are you feeling less optimistic these days, and if you could expand on that. It seems like you are doing very well in a professional level, but since we are talking, I reckon it's better to ask you directly than assuming things we all figure out through social media.
AJ: I am feeling a little less optimistic at this point but I've realised optimism, as concept and feeling changes with you as time passes. I think in my heart of hearts, I am still me and still optimistic except that feeling extends outward differently now. It's funny because my response to this kind of question may vary depending on what kind of day you catch me – yesterday I was feeling dark and blue, today I feel lighter and warmer. Part of the lack of optimism is realising how hard it can be to be your own person, to feel accepted amongst peers, to support yourself, to feel satisfied and to find any kind of purpose. Looking outwardly, there is an ache – which I do not and never will know the depths of – in our society, an ache that has always been but is perhaps reaching further in its grasp than it has in the past. Admittedly, a large part of my wavering optimism is due in part to spending the last nine months fighting a middle-aged man in housing court who was squatting in my old loft apartment. I want to believe in the very best in people and still, on some level, I give most humans the benefit of the doubt. But to be faced with an angry and oppressive man over and over and over again felt too close to home and was painfully draining. It cost me so much money. I never wanted to sue anyone and hope I don't have to ever again, nor did I imagine to be sued by age 24. The classic irony is even though it seems as I am doing very well in a professional level, and I believe I am, I still feel like I could be doing more, all the time. A classic self-induced quarrel that only the person having it has the answers for. This touches on the idea of social media as an illusion which I think we both understand. Do you feel that if you were to stop posting on social media and pushing your work that way, commissioned work would slow down? It seems like clients are generally relying more on that type of outreach than something physical? Whenever I go away traveling for a few weeks or longer and don't engage much with social media, I feel as though "getting back into the groove" can be much harder as far as picking up jobs.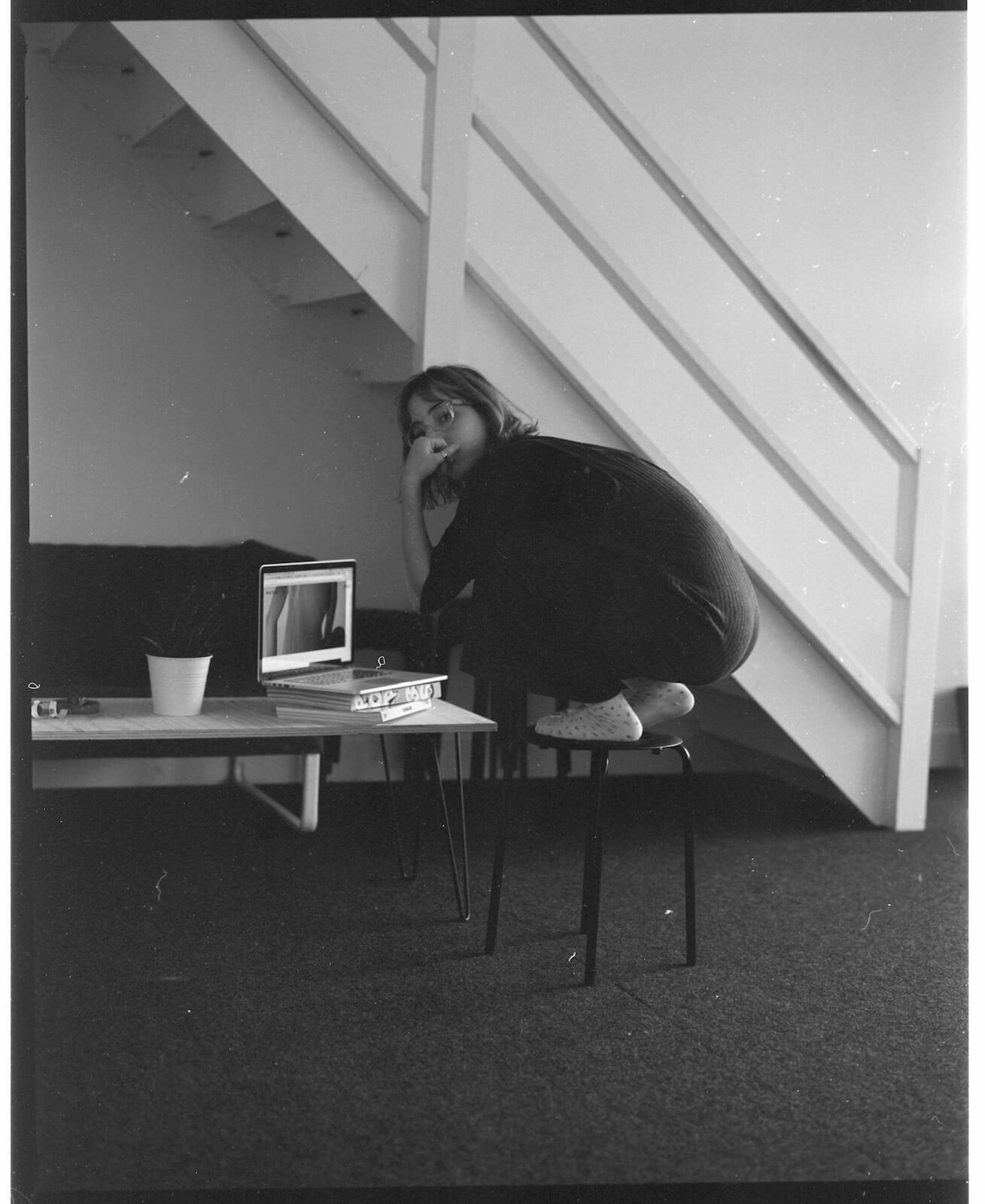 AC: In my case, moving from Barcelona to London in 2011, I landed straight away in an office job at Monocle's picture desk. Being a freelance photographer didn't cross my mind for many years, because I never thought I could actually make it. Trust and confidence had to build up my character yet, and being a full-time photographer was far too exposing and financially risky. I reckon I couldn't have made the switch any earlier really, and things took off right when I was ready for it. When I quit another job I had as a Photo Editor at one of Vice's channels early last year, I quit thinking I'd rather have a job in a café than in an office ever again. I needed a life-style change, and photography was a skill set that could help me accomplishing that. It's very interesting you are bringing up the issue about commissioned and personal work balance, as I've been discussing it lately with many photo friends from different countries. For some reason, and I'm sure many people will disagree based on their own experiences, it seems that the American photographers struggle much more with this particular compromise than us Europeans, and I always wonder why, whether it has something to do with the view on the capitalist system in these two regions or if it's about something else. I would actually love to include an Asian or Latin American photographer in this conversation to find out how they are coping with this matter!
AJ: Since reading your questions about American vs European perspective and how that affects the way we as freelance photographers view our time, I've discussed this with friends and it's been really interesting as some agreed that they do feel a sense of compromise working as a freelancer full time, although I imagine this is something that changes the longer you do it. I think a part of this is that perhaps the work opportunities with larger budgets are in more abundance in the US, and to work within that particular socio economic system affects the way you think about time equals money, money equals time and freelancing as a whole. America(ns) seem to have a certain desire – self-induced but primarily fed by society – that results in workaholics, a drive for bigger – more – always more. We are aware of the budgets that exist for the work we do, or would like to do – and knowing that this is out there (and seeing your peers pick up these type of jobs) instills a thirst that perhaps is not present in Europe? I think also a small part of this internal crisis for young people just beginning is feeling self-conscious about your practice during low moments (as they say some times you are your own worst enemy). I truly believe that once you relinquish this fear as a freelancer – am I making enough personal work, do people understand it? Do they respect me? Do they think I've sold out to advertising and commercial work? – It enables you to pursue more, freely. There is always a level of necessary self-consciousness but what I'm trying to say ultimately is that when you stop giving such a shit about the way others perceive you and your work, you allow yourself an intimate freedom to be you and do you better. I'd like to be clear though that regardless of this ongoing balancing act, I enjoy doing commissioned work and the challenge of applying and merging my aesthetic and approach in tandem with someone else's. For me it's a way of making my work relatable or digestible to a different or new audience and I find that flexibility so unique and exciting.
AC: I love your acknowledgment of how luxurious this way of life we share is. I personally feel so grateful for being able to earn money with something that gives me so much joy that I don't see any problem on getting paid for what I do (as long as my client's aren't too evil!). I guess I'm just happy I can call this my job. I always tell my friends I really don't see myself any different to a plumber, despite the creativity required as a photographer, I like to solve challenges. I think the moment I hate what I do, I'll switch to something else. I need to see my job as something replaceable so that same job doesn't define me per se. Taking on side hobbies, especially sports, has been very beneficial for my own mental health in that sense for the past few years.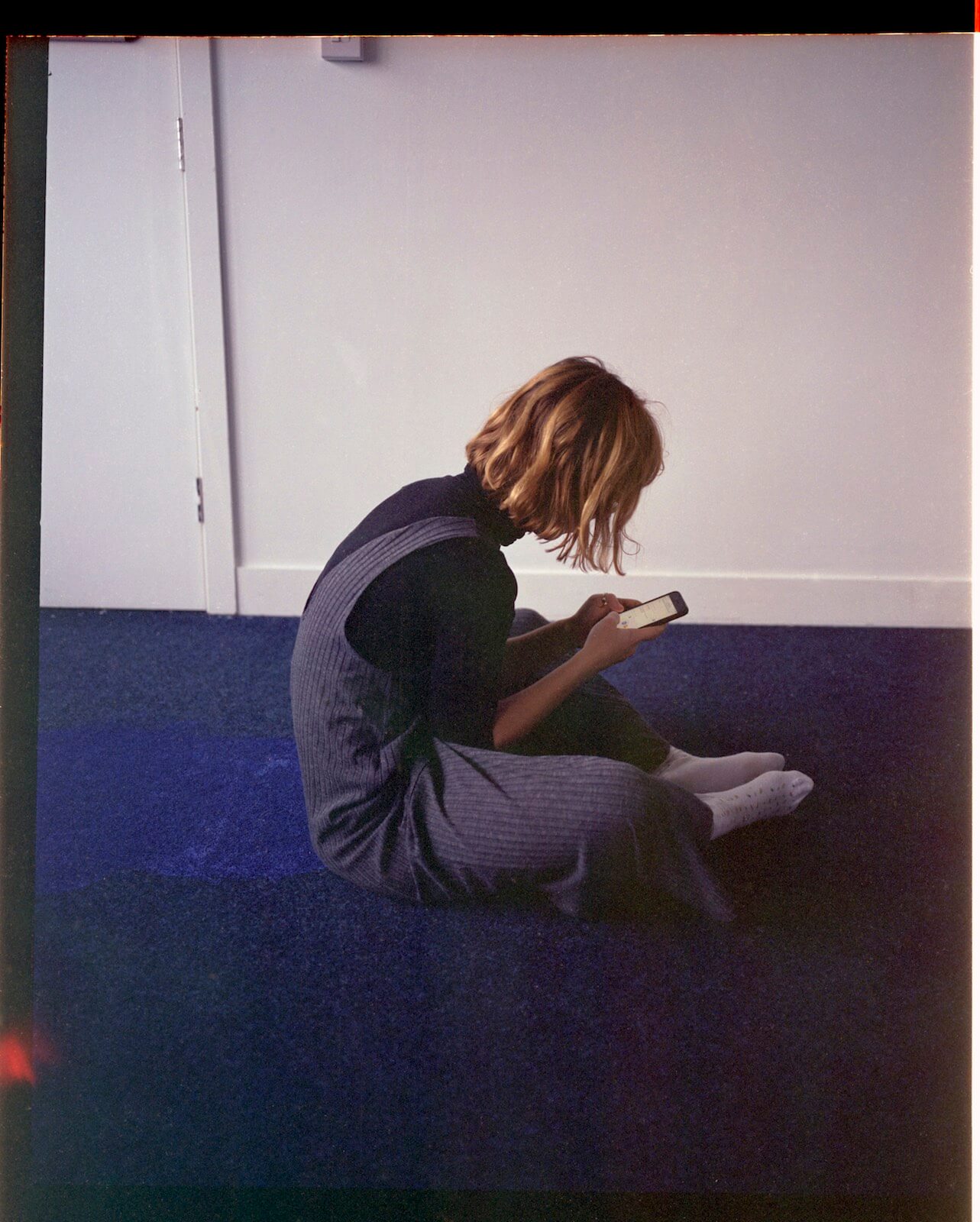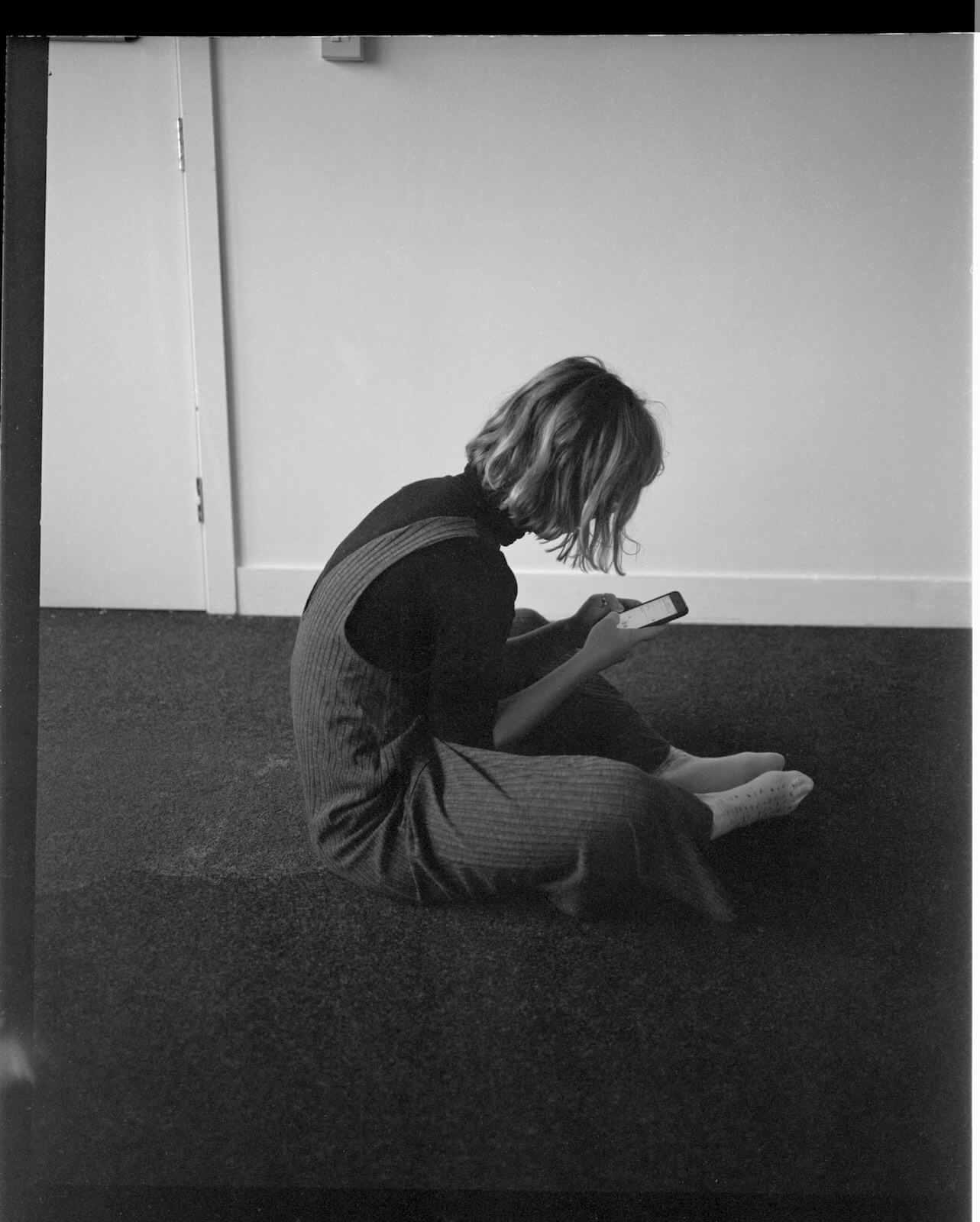 AJ: It's so, so healthy to be aware that ultimately a job is a job, and it does not define you. Which can be all too difficult to remember at times inside this NYC bubble. But when you remember this, it does alleviate stress and remind you just how incredible it is to get paid for what we do and call it our job. Investing in other activities is vital. I don't want photography to define me and that keeps me on my toes, keeps me curious about other mediums and professions as well as ways to expand. A result of such a career oriented country is people tend to forget humans have the beautiful potential to be multi-faceted. My mind returns to that quote by painter Alma W. Thomas about discovering her talent and passion for painting (in her 70s!) "—But you never know what you are going to do unless you keep working.—"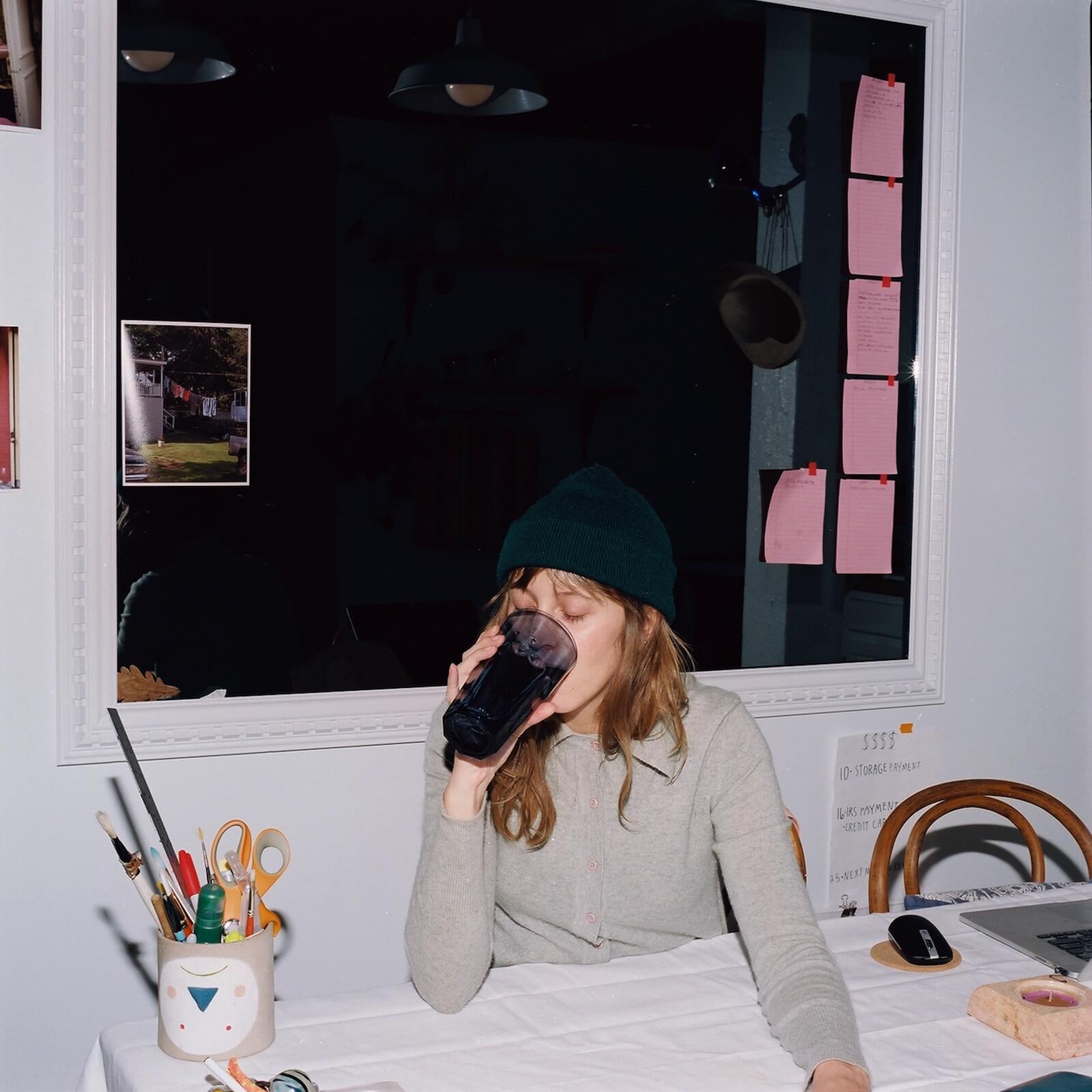 AC: I love that quote, so very true. I never actually had considered pursuing a fine art career, and I never think of my work as fine art, despite having developed some personal projects on the side over the years, I still think those are a long way from becoming Art. At school I was a know-it-all with very extraordinary memory to repeat words for exams and zero creative thinking. Spanish educational system is to blame for that, I'm afraid. It wasn't until I was 18 and moved to Barcelona that something clicked in my mind and I found photography as a new language, far more fun and interesting than being the "parrot" I was comfortable being during high school. But Art still feels too sacred as a concept to refer to my own practice. Therefore I'm most likely to be lacking some personal understanding on this specific matter. Did you want to become an artist when you took on photography? What were your initial intentions? Have you accomplished them?
AJ: I guess in my head art is subjective and if on my personal time I'm creating and I'm not making art, then what am I making? I would consider photography to be art. For some photographers, the camera is simply a tool and the process they go through prior or after is the art itself. When you are working on these personal projects and making photographs, do you not feel as though you are making art? And if not, what are you making? How does that differ from "making art"? I would consider myself an artist to an extent, but I do not consider myself a fine artist. I think there is more growth, learning, time and experimentation to be had, however I do feel as though my intentions will guide me there. When I took on photography I wanted to "make art", I'm not sure that I wanted to be an artist (it was all a bit unclear to me, what being an artist meant, if anyone could make art, what is an artist versus a fine artist) but if you make art, are you automatically an artist? My initial intentions as a 15 year-old were pretty charged. As soon as I began taking photographs I started seeing the things around me with new eyes, photographing these moments was commemorating them and sharing them with the world in hopes that they might give someone else the feelings they gave me. My introduction to photography and the years that followed were a deeply personal and moving experience. I have accomplished goals that I had for myself when I was 15 but as far as my intentions, I think those are lifelong and hopefully transcend into all of the work I make although I realise those intentions may look and feel differently as time passes – I like to believe my original intentions, the heart of hearts as to "why", will always remain.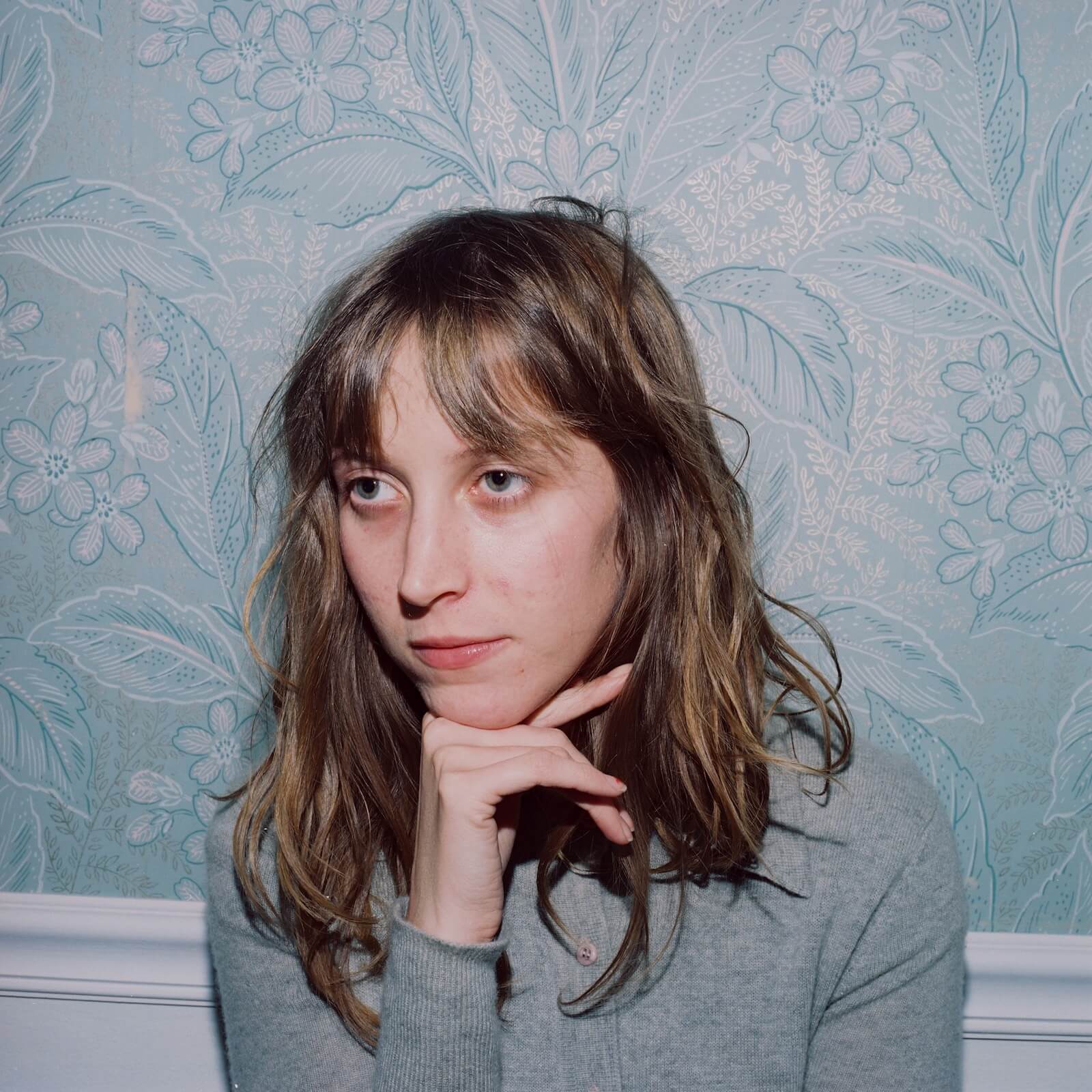 AC: I'm genuinely jealous of your ability to stick to your original intentions, Amanda. I really don't think I make art when I work on personal projects. Somehow I feel my soul is too "cynical" for art… As stupid as it may sound! While I was studying an Masters on Art Direction at ECAL in Switzerland in 2015, I was exposed for the first time in my life to a more artsy crowd and way of thinking. I lasted nine months there, it wasn't my thing. I struggle with the concept of studying art amongst many other things from that world. But when you can earn money from commissioned work and sustain yourself and your work as an artist, why the struggle? Because of the lack of time, we all say. Shouldn't we say no to some assignments and keep working on our personal work/art projects? I can see it might be greed that keeps us all busy, and I definitely include myself in that lot. Not a photography problem by itself, but a very human one, and I reckon the answer isn't in our industry, but in the way we function (and often disfunction) these days. Productivity is proving to be tricky in our times. Do you feel productive when you finally have time off commissioned work? I definitely don't.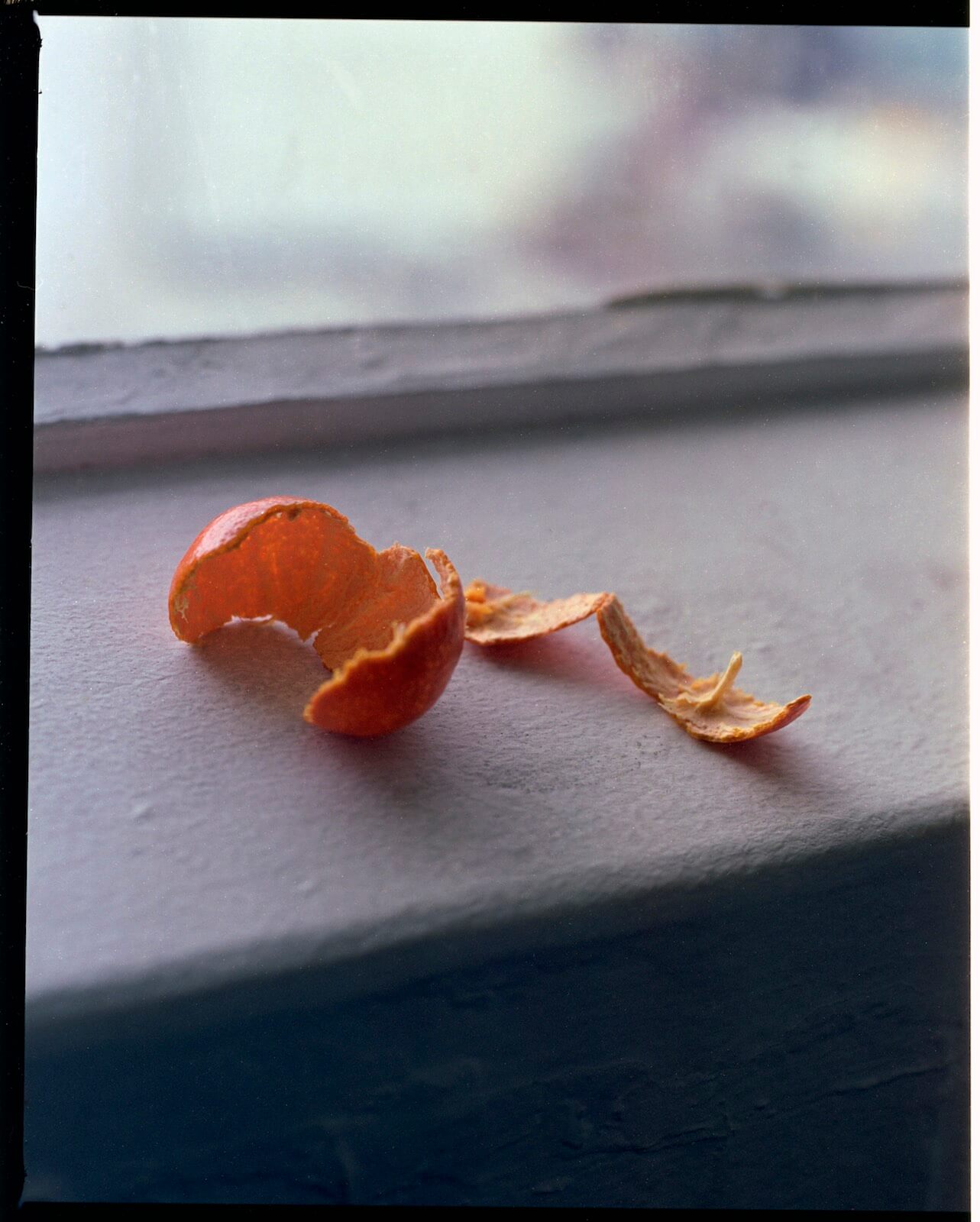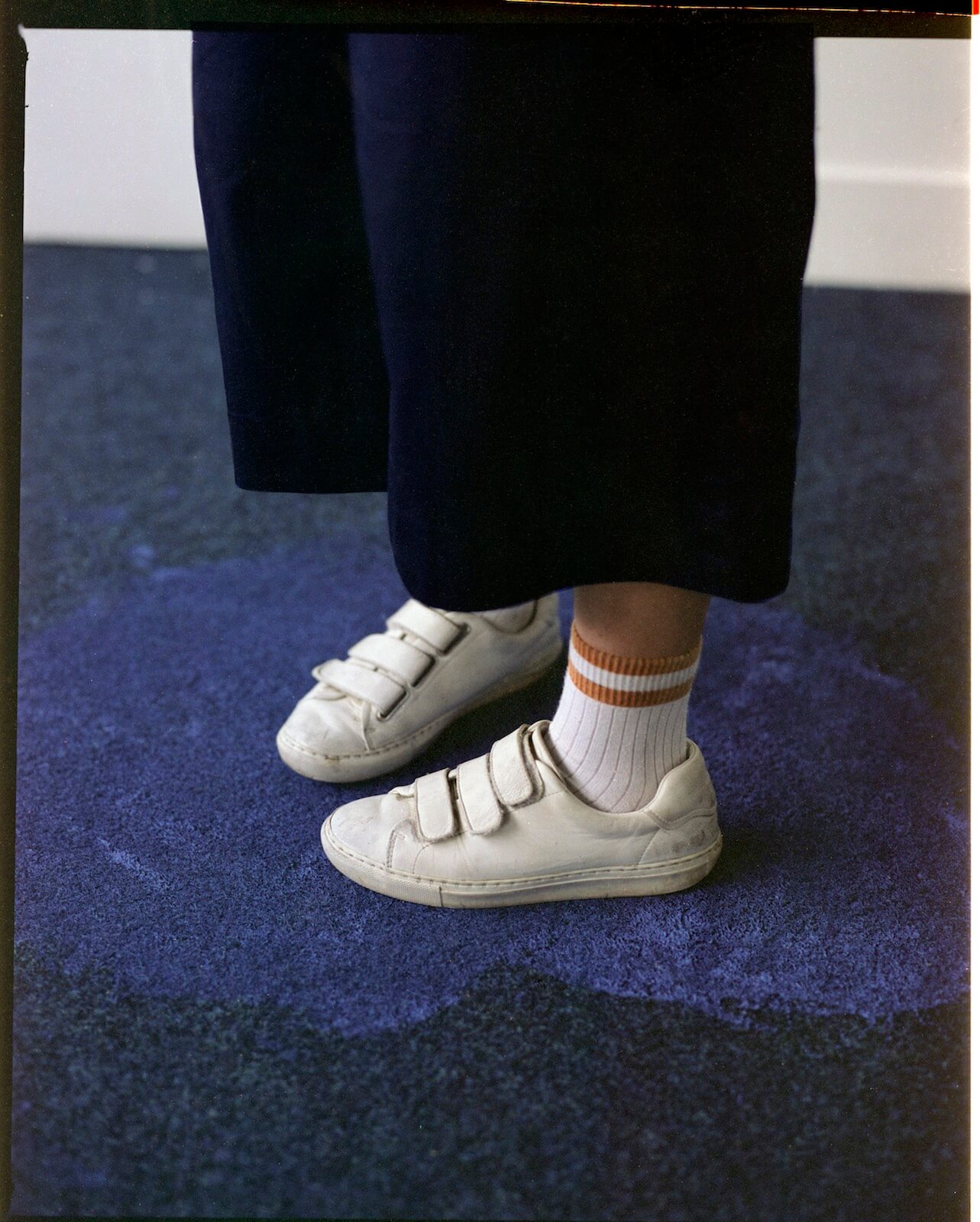 AJ: It's interesting to hear briefly your experience at ECAL, what did you find off-putting or challenging about studying art amongst a more fine-art-community of students?
What were your initial motivations when you first applied?
AC: Many decisions during my 20's have been taken by my gut telling me to escape from routine, as cliché as it sounds. Moving to Barcelona, London, and going to ECAL all follow the same pattern. I needed to escape from my picture editing job at Monocle and I started planning a long trip with my friend Lita, whom you also know! We were going to start in Japan, working in a farm in the countryside. Applying to ECAL was always the plan B. I applied thinking I would never get in, with a portfolio printed at my friend's office printer in postcard size paper and a £3 plastic box to keep it together. The interview went awful and I didn't like the teachers' vibes. Coming from the UK, Swiss attitude stroke me as a very unnecessarily rude one. But then, they accepted me and I was too proud to let it go, so plan B became plan A. I'm so glad I went as I met some very beautiful souls in there. I was miserable at ECAL due to my own personal battles with the nature of the MA's subjectivity in a school whose opinion seemed far too volatile for me to trust, but Lake Geneva was an irresistible view to live by for 9 months.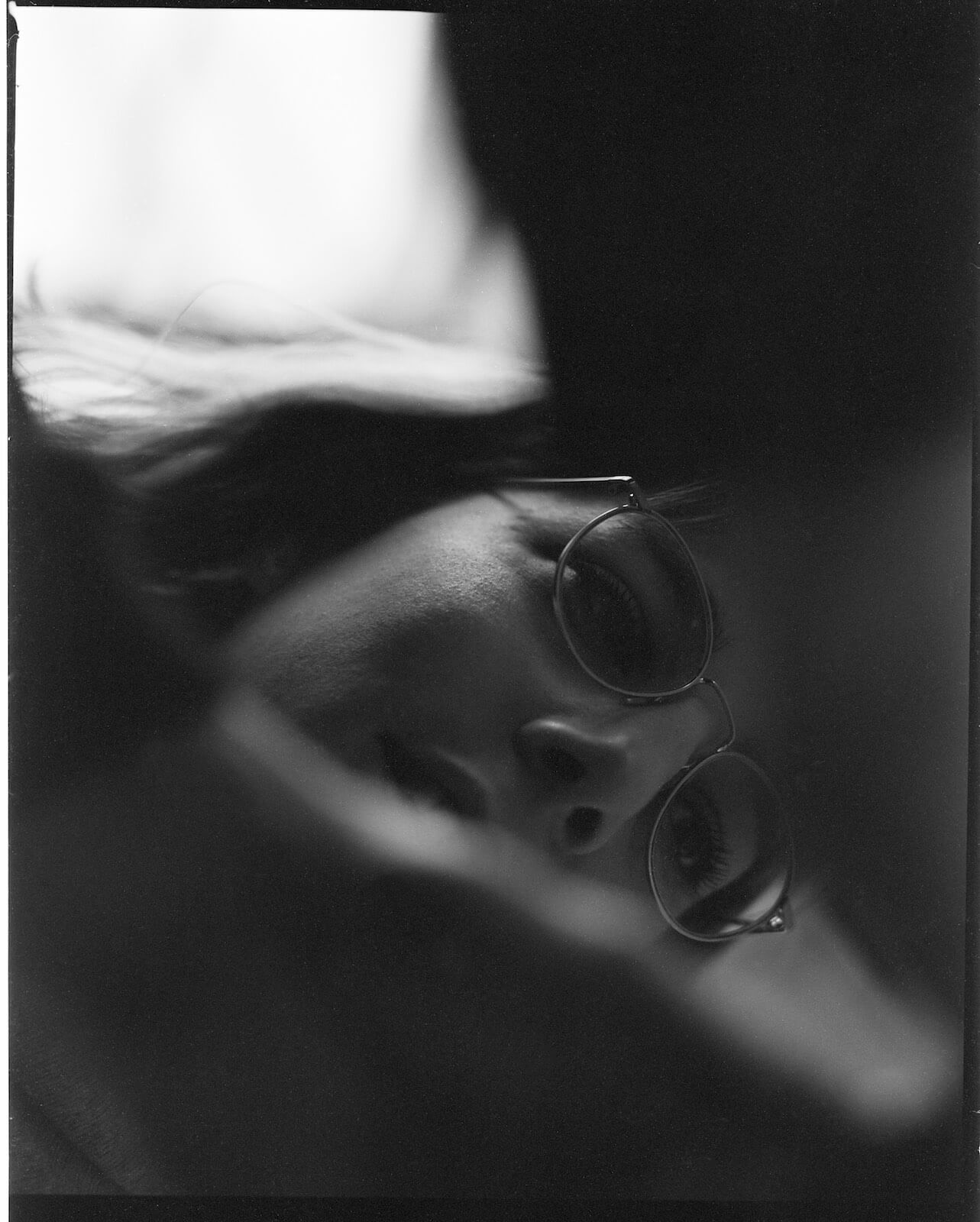 AJ: It's ironic hearing about your experience at ECAL (ultimately finding that it wasn't for you), particularly because I have thought a lot about going to school to study art and a part of me is very much afraid that A) I'll take the big leap and go only to realise it was not what I thought it to be, or that it will not help me get where I'd like to go or B) I'm consistently pushing through these ups and downs as a freelance photographer only to realise down the road that those "down" moments were signs to myself to branch off into something new. Or I could go and it could be everything I needed and more. Ultimately I think it's becoming clearer and clearer to me that there is no "straight path" and everything that will happen in the future will eventually take me where I need to go. These fears I have about things not working out or being what I thought they would be are foundations of life and learning. It's incredibly hard to let go of these expectations or ideas you've built for your self and I find it so very admirable that you saw that it was not working for you and did what you needed to. But coming back to the struggle, you're so right to question it – it seems logical that when you make money from work and can support yourself and your personal endeavors, why the lack of satisfaction? As you mentioned before, it seems like human nature (heavily affected by our societies) is made to constantly want more. From my experience, the struggle comes from lack of time and resources to develop personal projects. To me, the tricky thing is that a lot of the commissioned work I am hired to make is based off personal work I've put out there in the world. To feel distracted from making that personal work it feels as that has a direct effect on the work I will be hired to make. I lose a little bit of control not being able to push my own visual agenda and control my own trajectory, within the context of clients, etc. I think we should certainly say no to some assignments and keep working on our personal work and projects, however I believe this to be a luxury that cannot be afforded by most young freelancers I know. I think once you can start saying no to money jobs you might find yourself more at ease with this "struggle" and find that there is indeed an attainable balance that is unveiled by time and hard work. In this day and age, I do think we are facing some real issues regarding productivity. So many variables are working against us and tricking us. My time off from commissioned work can be productive although I've found that a little challenging this winter – It can be all too easy to get overwhelmed at to-do lists and a dumb coping mechanism is mindless activity. That being said, there has been a lot of productive thinking and conversations this year, wading through questions and curiosities. I've come to accept that for me each year as a freelancer will be different, not every year will be making-making-making, there is so much value in pausing and thinking, reflecting, tending to things that are not directly related to your working life. As any freelancer knows, it takes a lot of self discipline to be your own boss. When I'm not on set I almost always feel as though I should be tending to this "career", whether it's personal endeavors or more commission oriented work. I teamed up with a fantastic agency, Assignment Agency, in 2014 and have been blessed to find an agent so understanding and encouraging (someone who always has my back when things get weird or intense). It's motivating for me to know that they are also out there hustling on my behalf – because they believe in me and my work.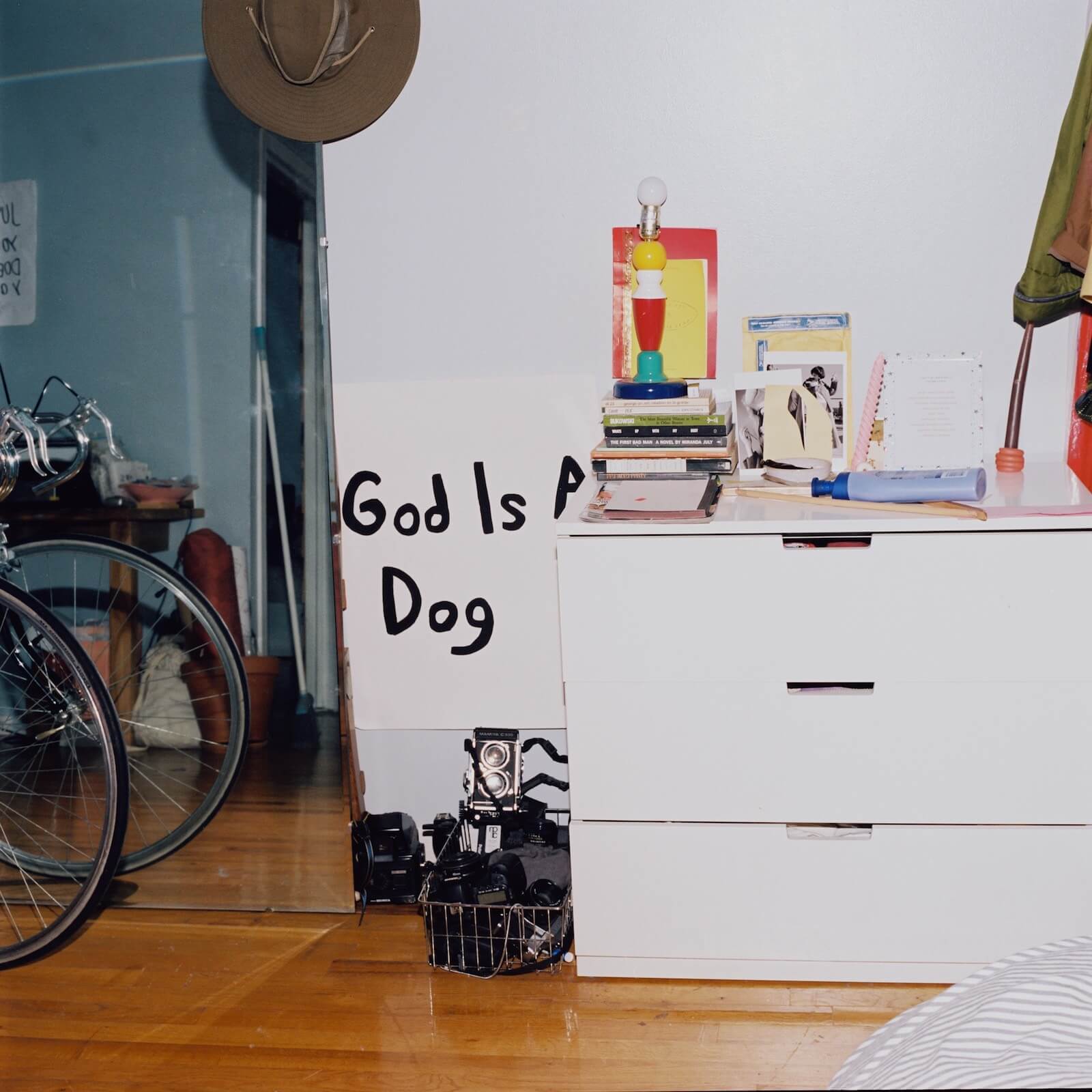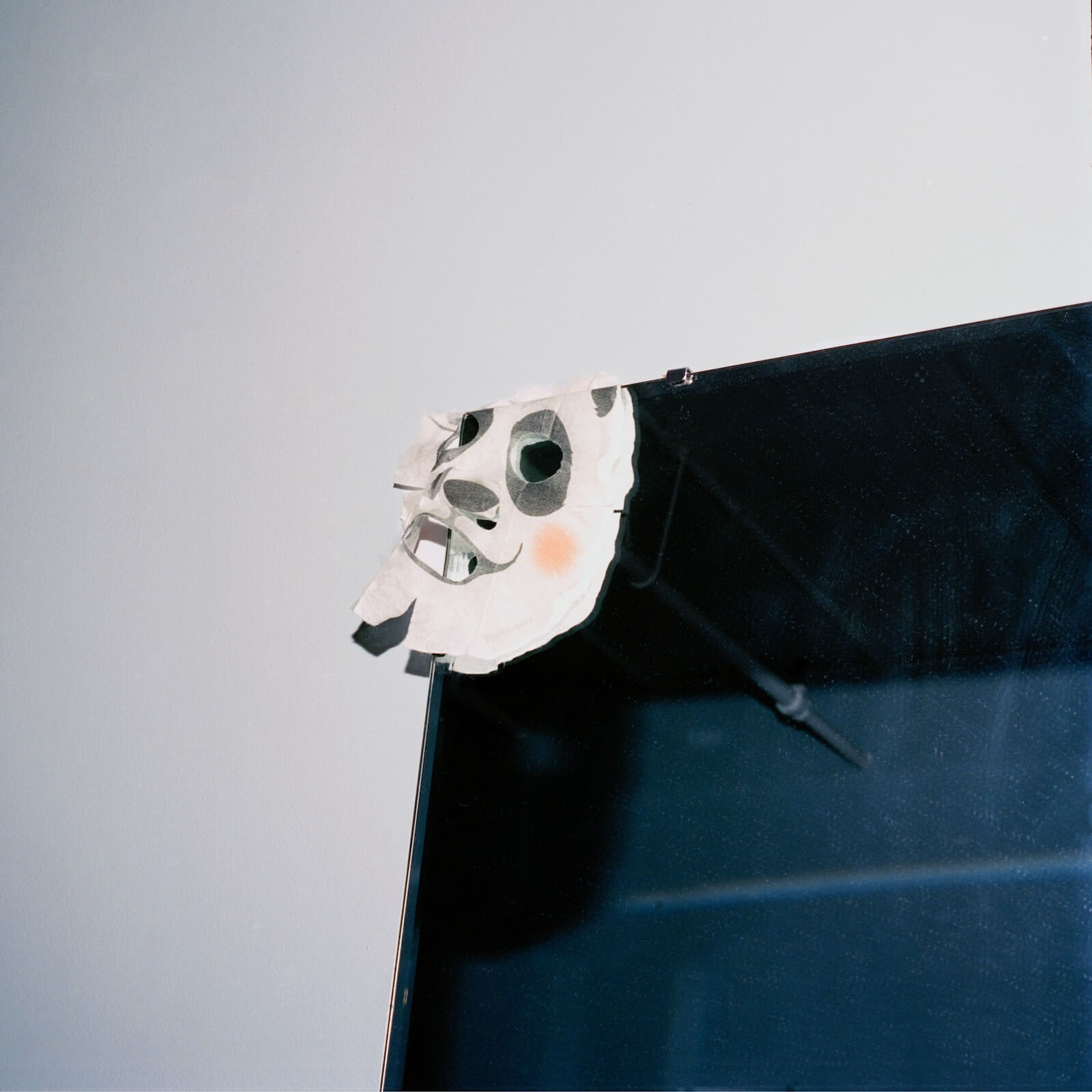 AC: It's beautiful to hear you feeling positive about your work and having found an agency that has your back! We started this conversation before the New Year, in a more pessimistic note I feel, and now that spring is finally here next week, I even find myself feeling slightly less cynical, which puts me in a brighter mood. I really hope we cross paths this year, Amanda!
AJ: Everything feels better in the summer. So happy you are feeling more optimistic as Spring nears – I am as well! I truly think a lot of it is winter blues. Hope to see you soon too, Ana.
---
Rocket Science has been featuring the best in contemporary photography since 2016 through interviews, conversations, studio visits and essays by photographers, writers and artists. Your donation to Rocket Science directly supports new artistic content in the pages of Rocket Science and helps 
us pay our contributors fairly.