Catherine Hyland in conversation with Jack Deese
Catherine Hyland is an artist based in London. She graduated from Chelsea College of Art and Design with a First-class BA (Hons) Degree in Fine Art and completed her Masters at the Royal College of Art. Her photography centres around people and their connection to the land they inhabit. Primarily landscape based, her work is rooted in notions of fabricated memory, grids, enclosures and national identity. Hyland's ongoing projects highlight humanity's attempts to tame and transform nature, both past and present.
Jack Deese (b.1986) is an artist and writer born and based in small-town Georgia. He received a BFA in Photography from the University of Georgia and an MFA in Photography from Georgia State University. His artwork has been exhibited nationally and his writing has been featured in Burnaway and Yield Magazine. The majority of his work is made close to home, or on the road looking for something good to eat. He currently teaches at The University of Tennessee Chattanooga.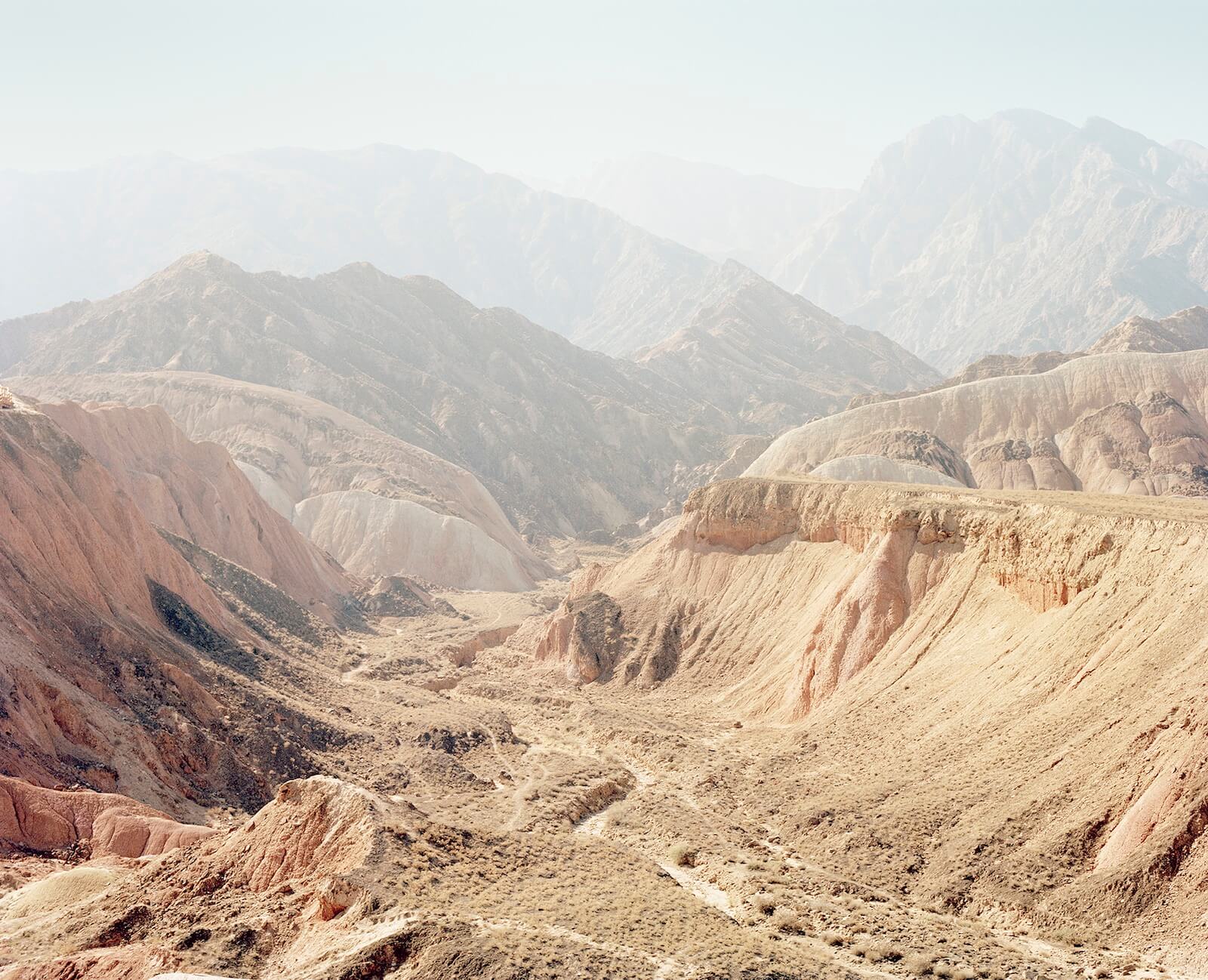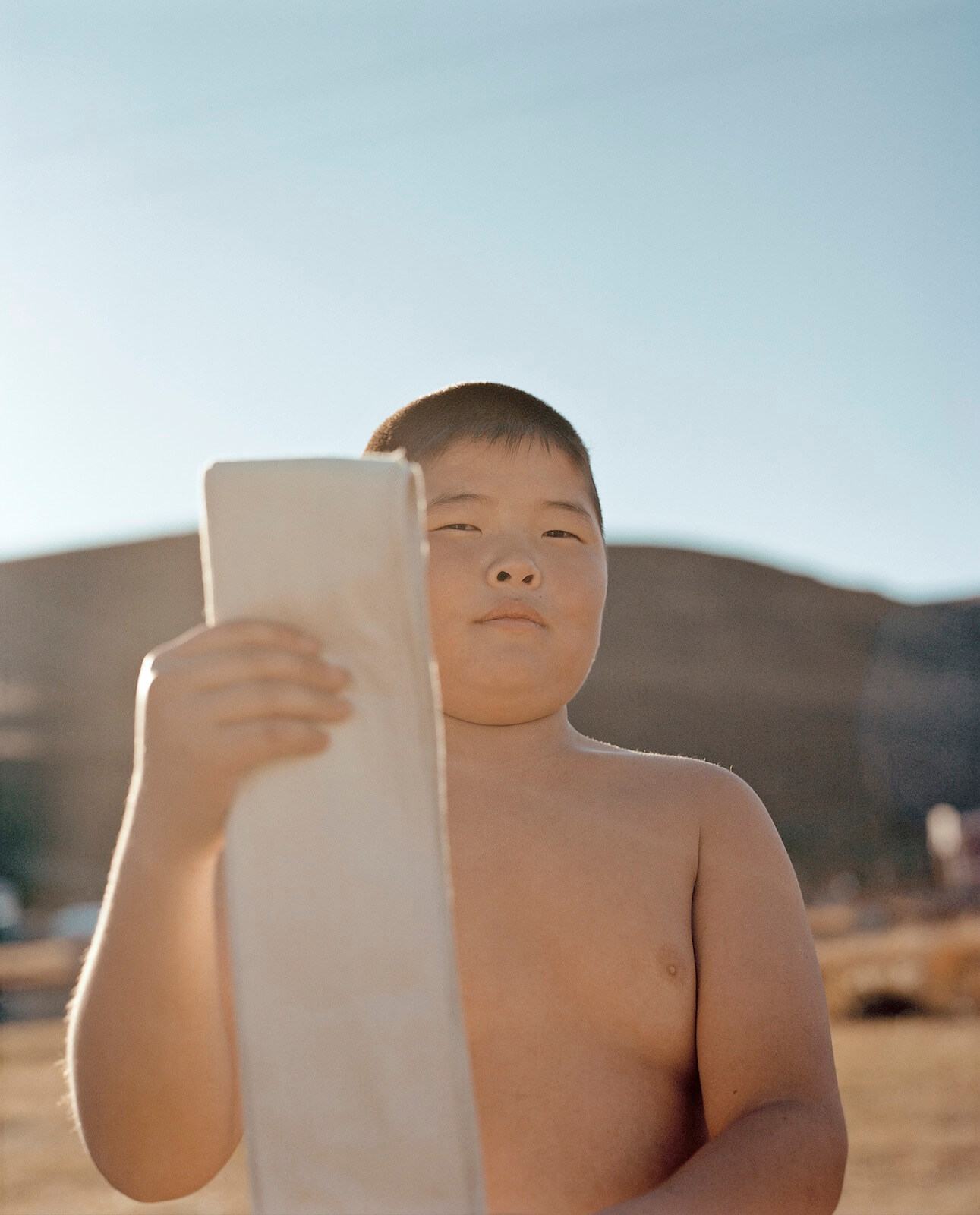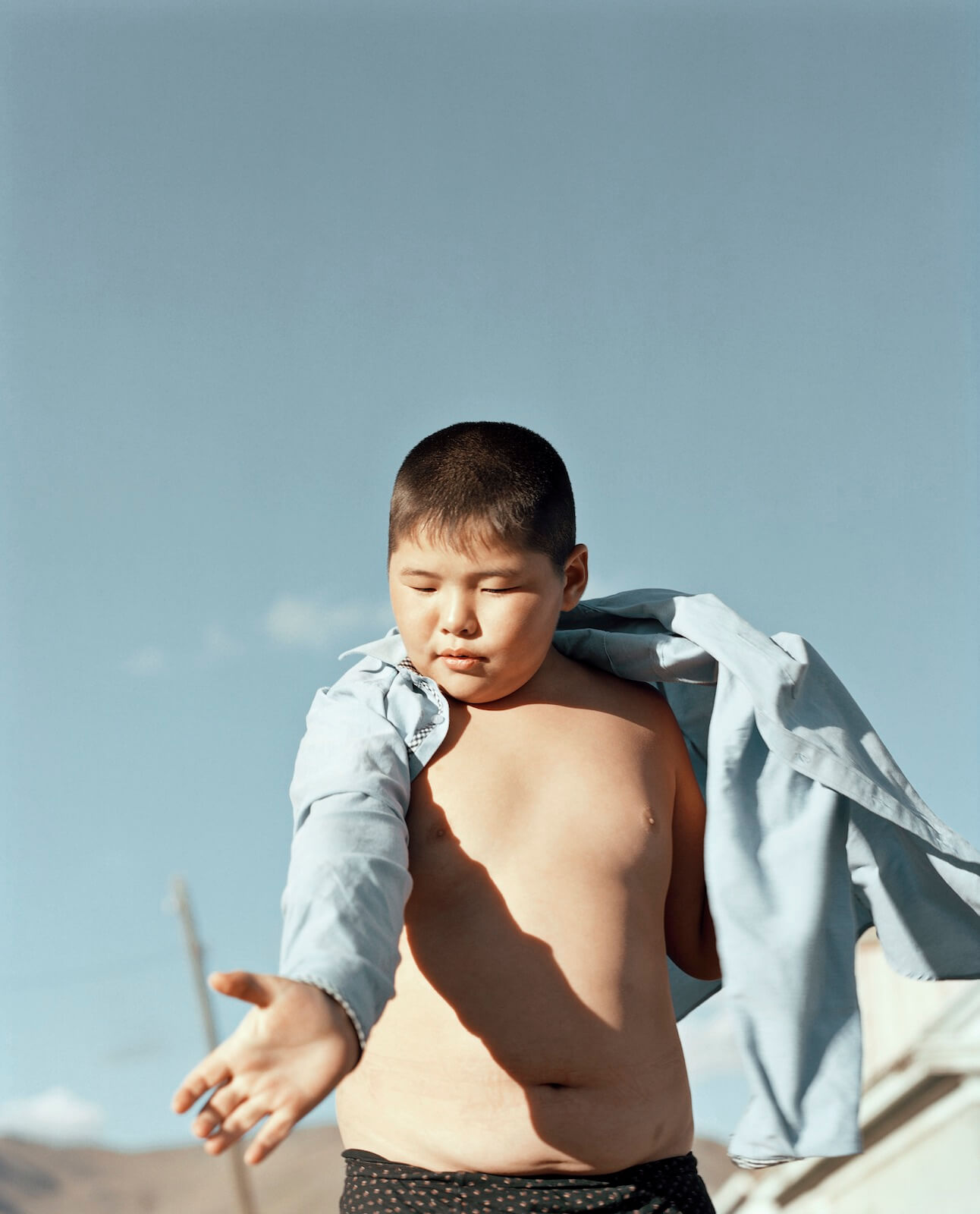 Jack Deese: In your biography, you say that your work "is rooted in notions of fabricated memory, grids, enclosures and national identity." I'm wondering what "national identity" you are speaking of, and what drew you to make this work? Are you speaking on your fabricated memory of these landscapes? How did you come to make photographs in China?
Catherine Hyland: I'm looking at space and place in terms of theory. The two different aspects of the human/landscape relationship. So, it is not personal to me, my memories, it's specific to that culture and country. In regards to how I came to make photographs in China, I started about 14 years ago when I was visiting just to experience the country. I lived in a house as a child that we shared with a Chinese family and I have always been very interested in their culture, perhaps from being immersed from a young age, I'm not sure. I haven't actually thought about that before or mentioned it, but I think it may be when my interest started. Also, combined with my interest in leisure sites as a perfect case study for the way we interact and what we can learn from humanity when looking at what is initially perceived as trivial, China has such variety that it's a place that sparks interest because of its multifaceted nature. Universal Experience came about because I was originally on a commission in Mongolia and China and began to make personal work whilst out there, which gradually progressed into visiting multiple times. My landscape projects are often ongoing looking at the way our understanding of landscape in art theory has evolved or in many cases not evolved as quickly as you would expect. I speak about this a bit in the text for my Belvedere project. The "human dimension" of landscape has always been important to me but it has become increasingly interesting recently whilst I am focusing more and more on the environmental factors we are facing at present, advances in technology and the effect these have on the people and the land. I'm looking at the important use of landscape as a physical 'space' for living and working, but also as a 'place' with its meanings and contributions to societal identity. Not focusing on my identity but the identity of that country and their history. Through that however, I'm also reflecting on my place in the world and my understanding but that isn't something I focus on with the work, more a reason behind why I make the work and what fuels me to do so. It's through landscape perceived as 'place' that I look at the concepts of 'sense of place' and 'place identity'. And that is what Colin Pantall and I aim to keep drawing the conversation back to in describing the project. That the history of the people has moulded the sites we see now, in quite often an unsettling way that isn't first apparent upon visiting certain destinations, especially tourist destination that have multiple agendas.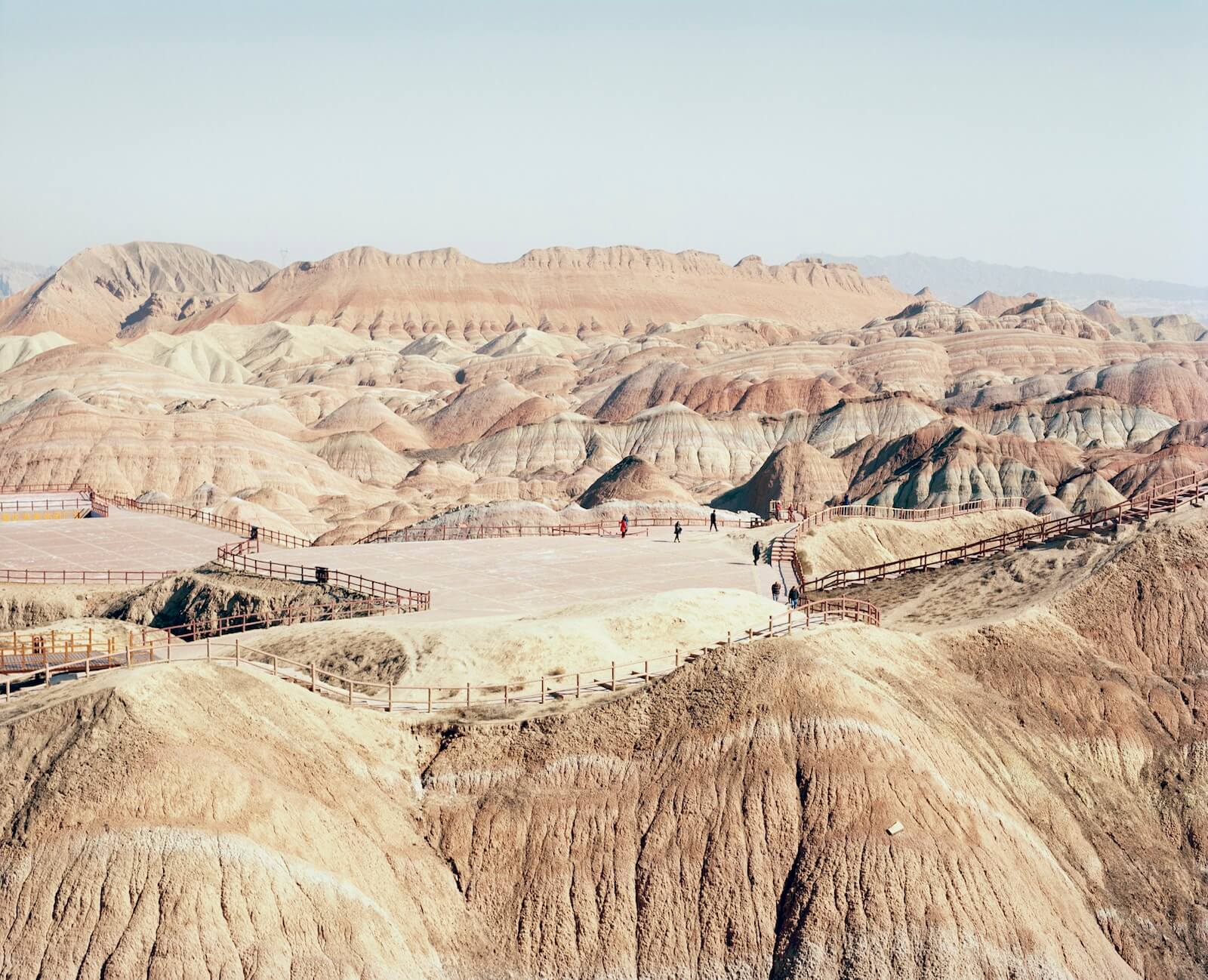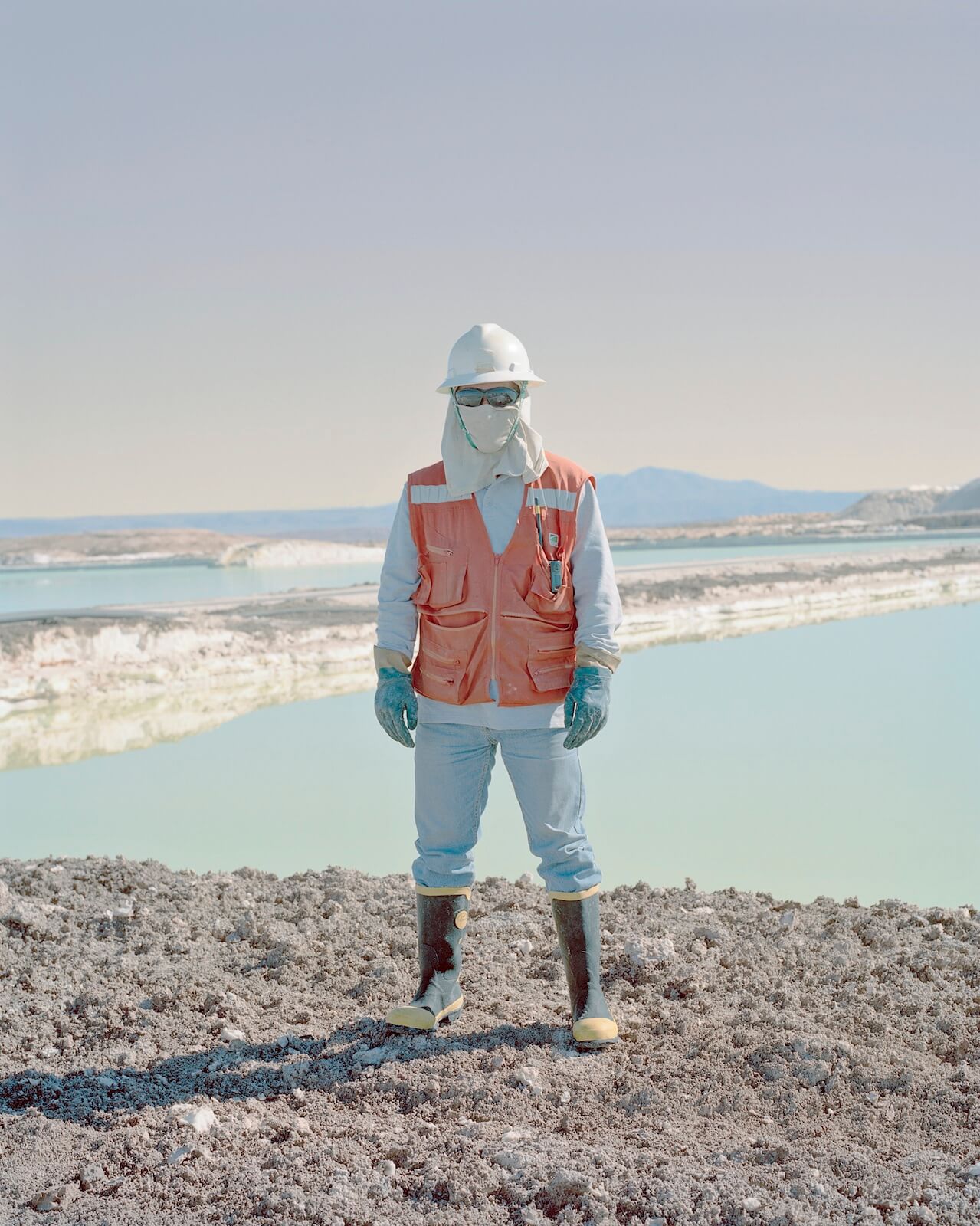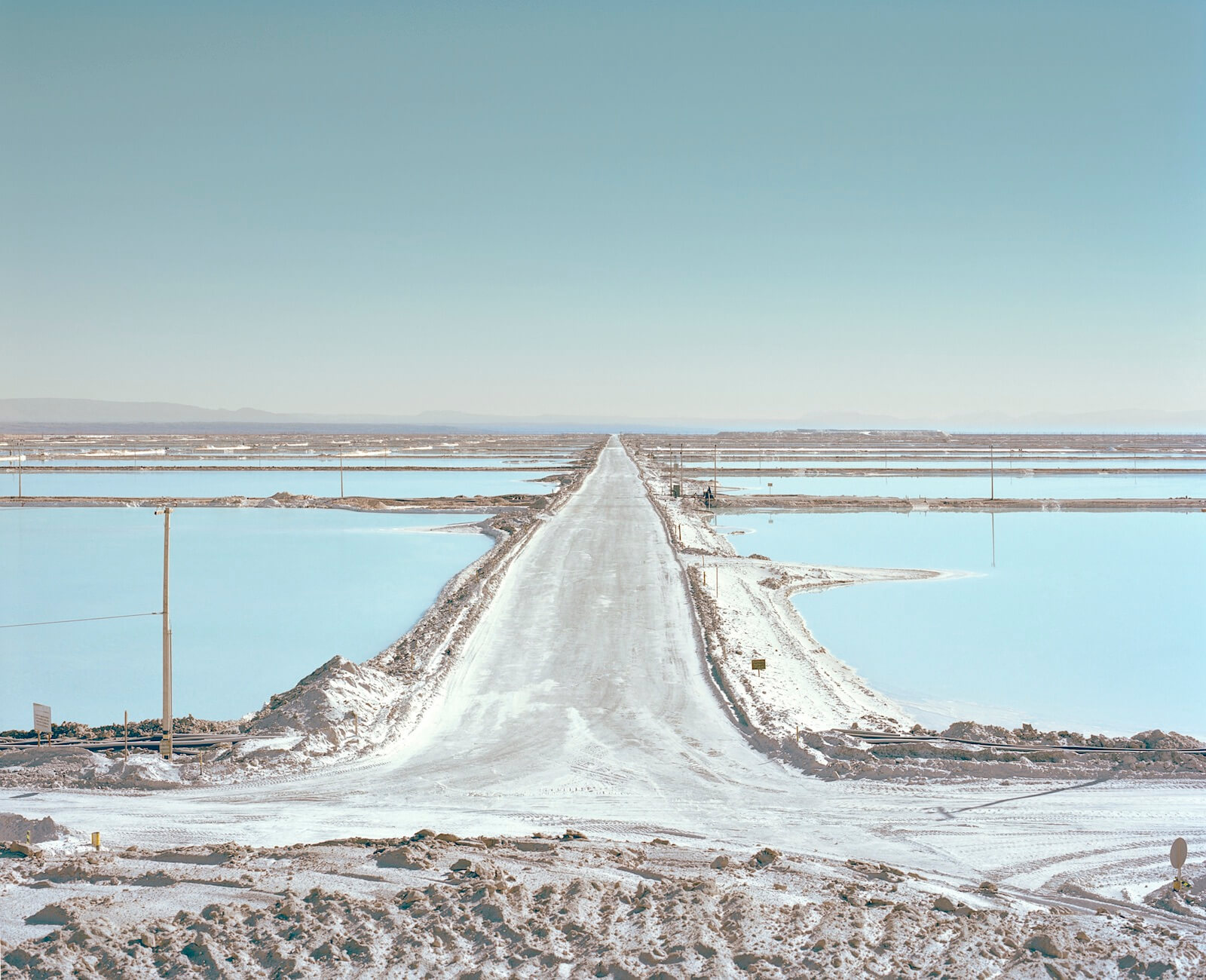 JD: Looking at the landscapes in your different bodies of work, there's a noticeable distance between you and the land being depicted. Is it something you've noticed and why do you think that is?
CH: In regard to the distance, it's consciously a deadpan aesthetic with the landscapes, so that's partly why I am shooting in this way. I think I established a pre-defined set of compositional rules early on in my career, I usually shoot landscapes from a similar vantage point wherever I am. My work is quite authored in that way. It's my own typology really and establishes the idea that I discuss quite a lot in my work, that on a certain level no matter where we are in the world we are all having a similar experience, that the quest for authenticity that the modern man seems to be so engaged in, is a futile one but has more of a transcendental nature to it. This idea is also partly why I chose the name 'Universal Experience', the notion that we are all connected, all having similar experiences and because of that searching for greater meaning, trying to find some kind of escape. I agree with John Urry's assessment that all tourists embody a quest for authenticity, that this quest is a modern version of the universal human concern with the sacred. The tourist as a kind of contemporary pilgrim seeking authenticity in other "times" and other "places" away from that person's everyday life. My aesthetic decisions are a way of emphasizing that opinion and when printed full-size, hopefully help encapsulate that feeling of escape and immersion. In the same way the paintings of The Sublime were intended to be viewed large-scale and as a matter of fact, in many ways. An observation for other people to project their emotions on rather than me labouring my own opinion of that place or space too much. Everything is up for question and the feeling of alienation, which I think is very much a contemporary issue, is increased. This Rumi quote always seems to stick in my mind when I am away, 'When you are everywhere, you are nowhere. When you are somewhere, you are everywhere'. On a more personal and practical level, I think we when we are living day-to-day, we don't see the affect we have on the planet. People very much need to take themselves out of their comfort zone and both metaphorically and physically step away in order to really see human impact.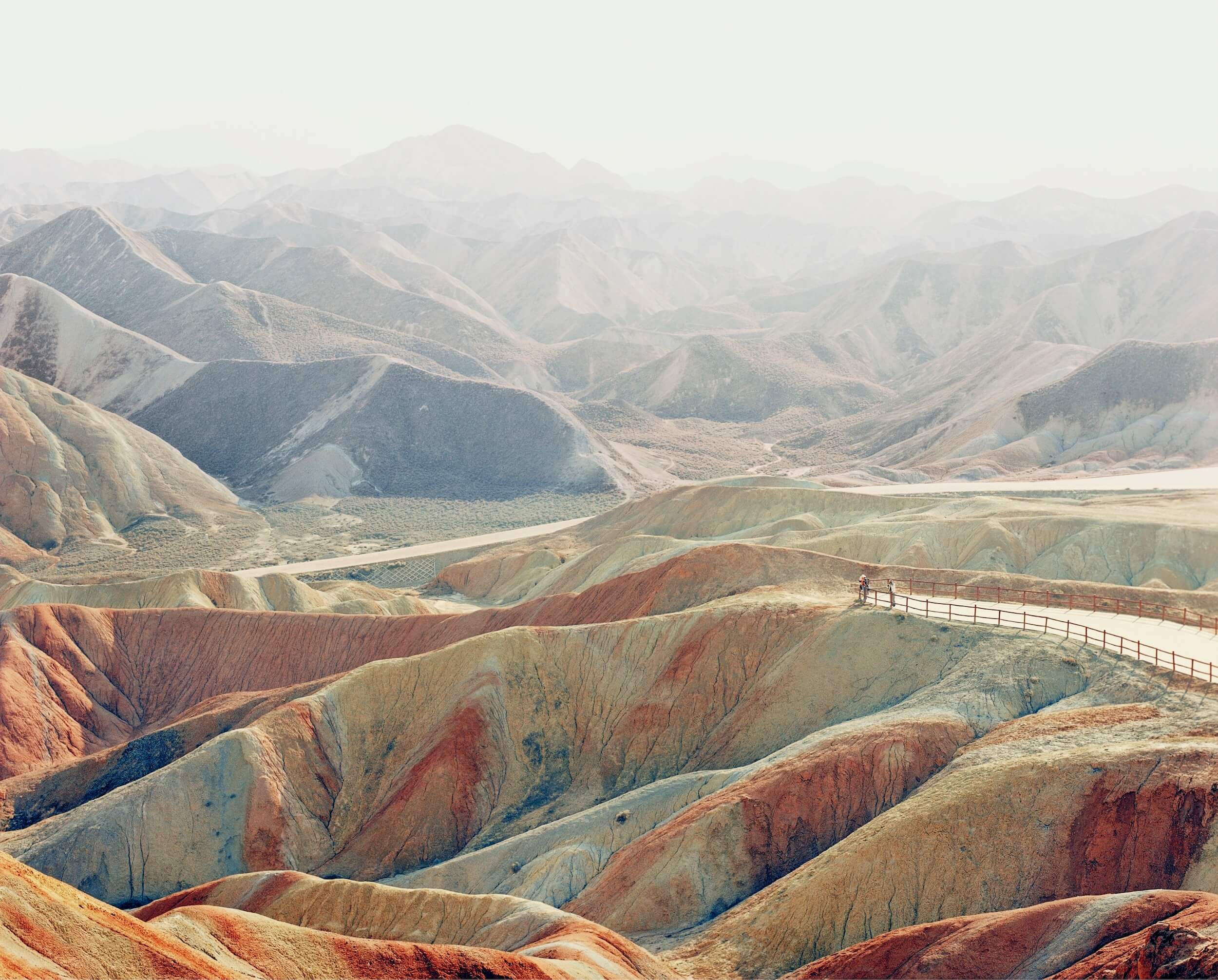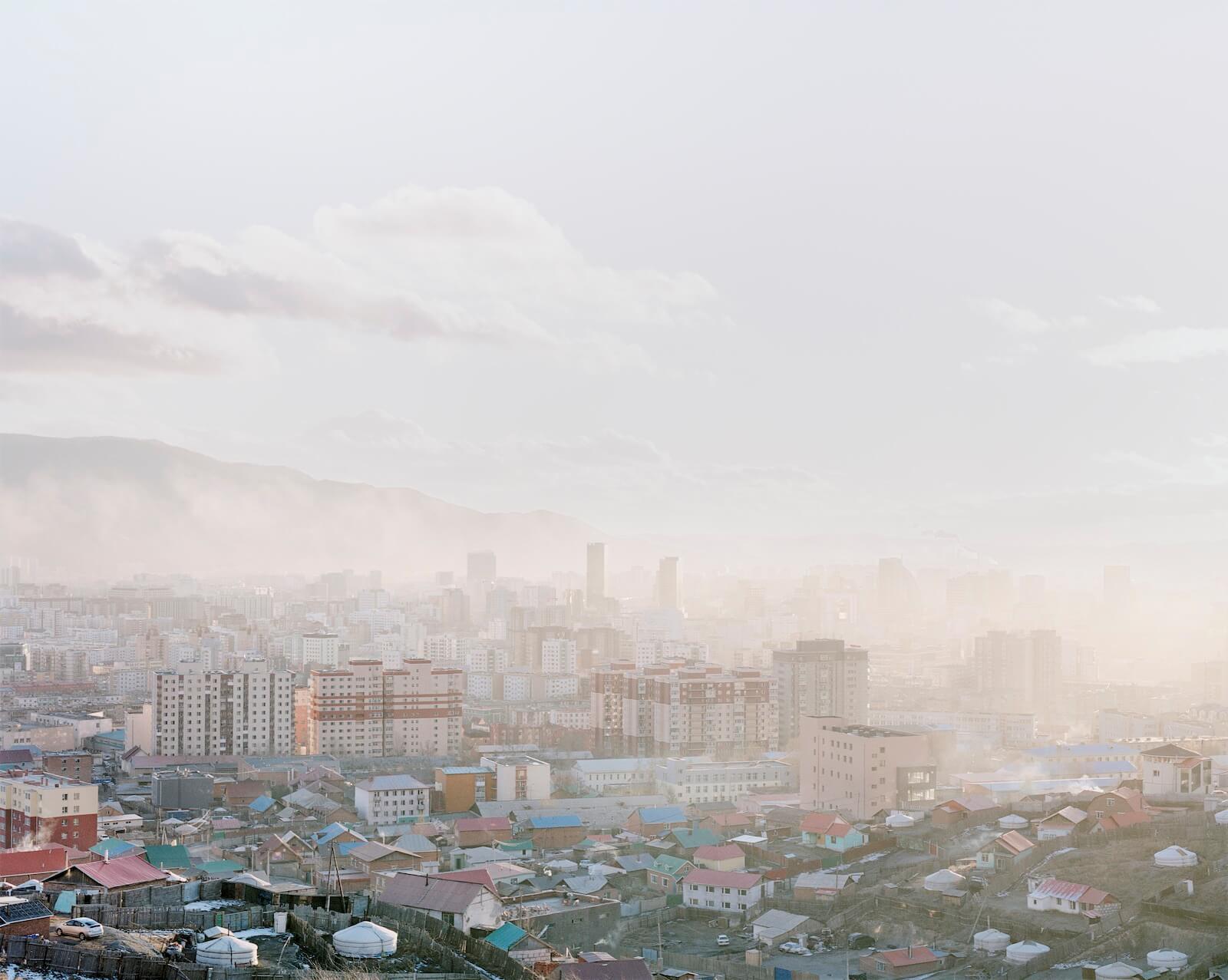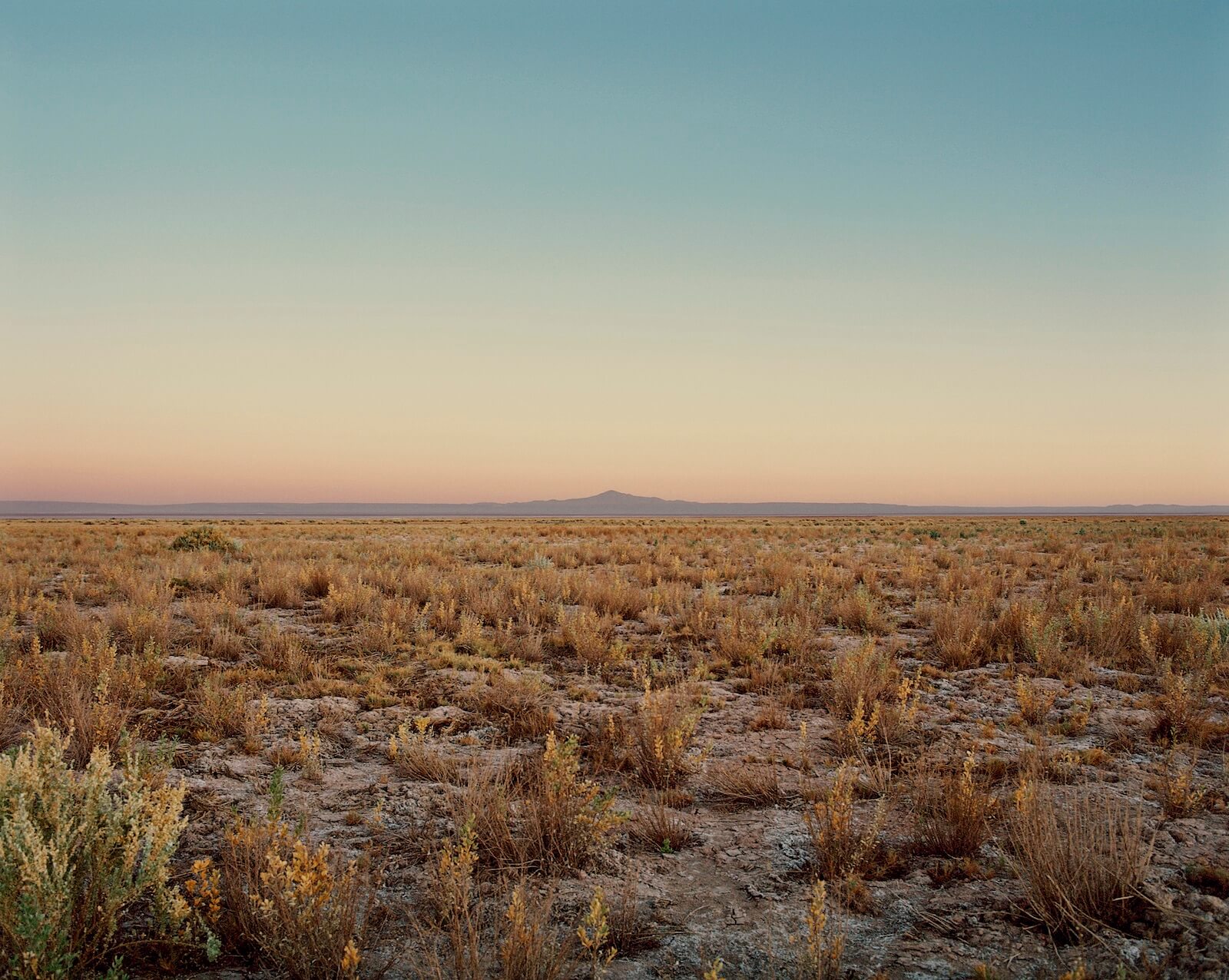 JD: For those who haven't seen your work in person, what constitutes "large-scale" in terms of print size for you? Is there anything lost for you when your photographs are viewed online, or in print, in a smaller format?
CH: Well, my prints vary in size but the smallest I print the portraits at is 30 x 40 inches. Everything is shot on film as I'm always making work with the intention for them to be exhibited. Most of my landscape work used to be large format so shot on a 5 x 4 camera and usually exhibited at 60 x 70 inches or larger. I think in terms of my work there is a lot of detail lost online and due to the nature of what I'm shooting, quite often that means a message can be lost if people for instance don't realize there are people in the shot due to the scale of the landscape or can't see what the people are doing. But I don't really have an issue with that as the fluidity that work can be dispersed online and the far-reaching nature of the audiences you can expose your work to make up for it. Pros and cons on both sides, I guess.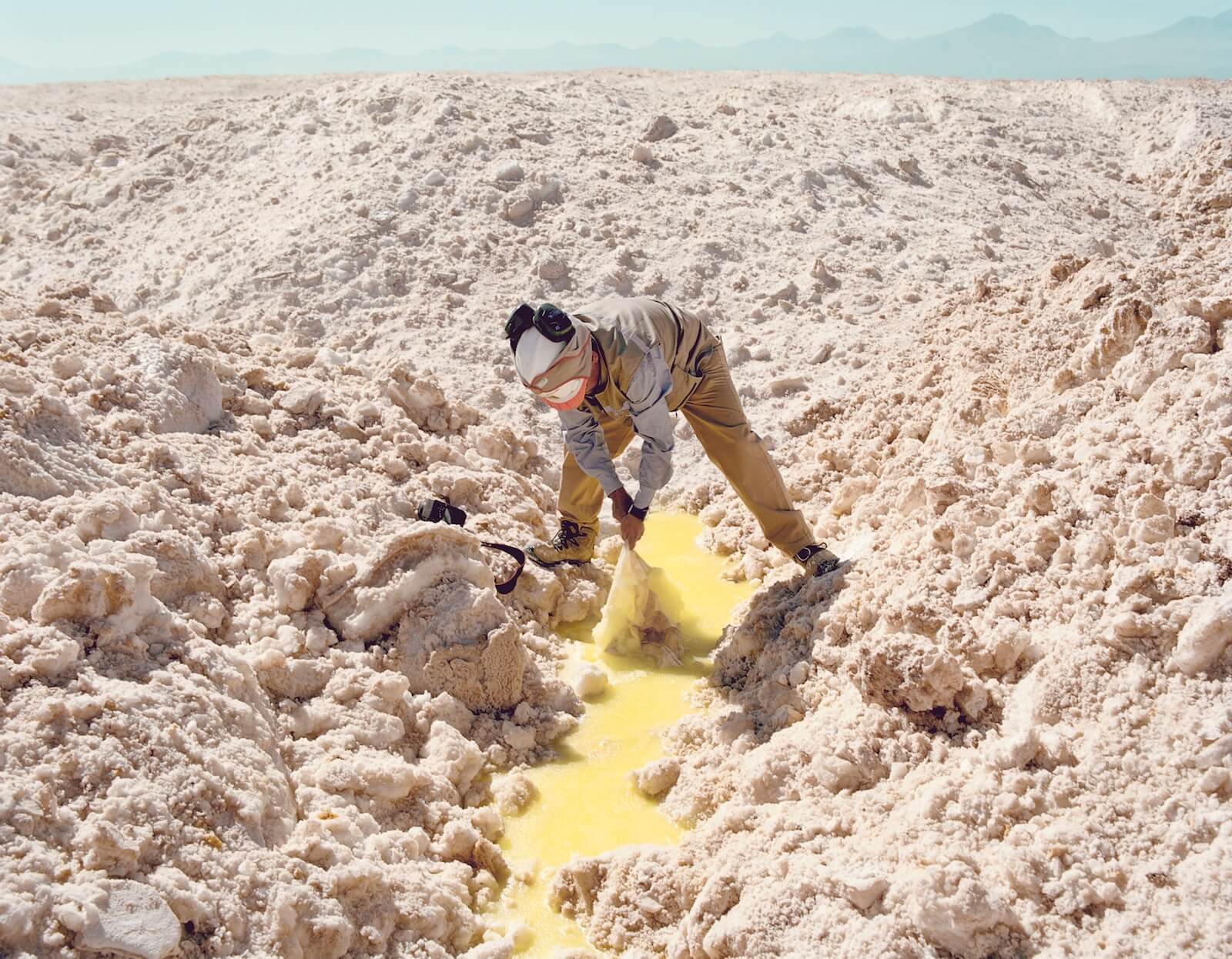 JD: In terms of process, do you have a method of preparation before film is exposed? In thinking of the landscapes in particular, do you have an idea what a final photo would look like beforehand and it becomes a waiting game? Or do you work more intuitively once you arrive on location?
CH: I work quite intuitively; my trips are usually long, and I spend a lot of time in places. It's not researched-based in terms of pinpointing a specific view or having fixers scout out places beforehand, I've never done that. It's always more narrative-based and about a personal process of experiencing a place. I'm more interested in the theory of a place and what it stands for rather than a certain aesthetic. Then, I go and visit and see what happens but I'm not a clock watcher at all. I'd rather spend two months somewhere and stay in a local's house to save money than go for 5 days, research on the internet beforehand and stay in a posh hotel. That would be pointless to me as it's as much about the experience of the place as the actual shot. I'm a bit old school in that sense.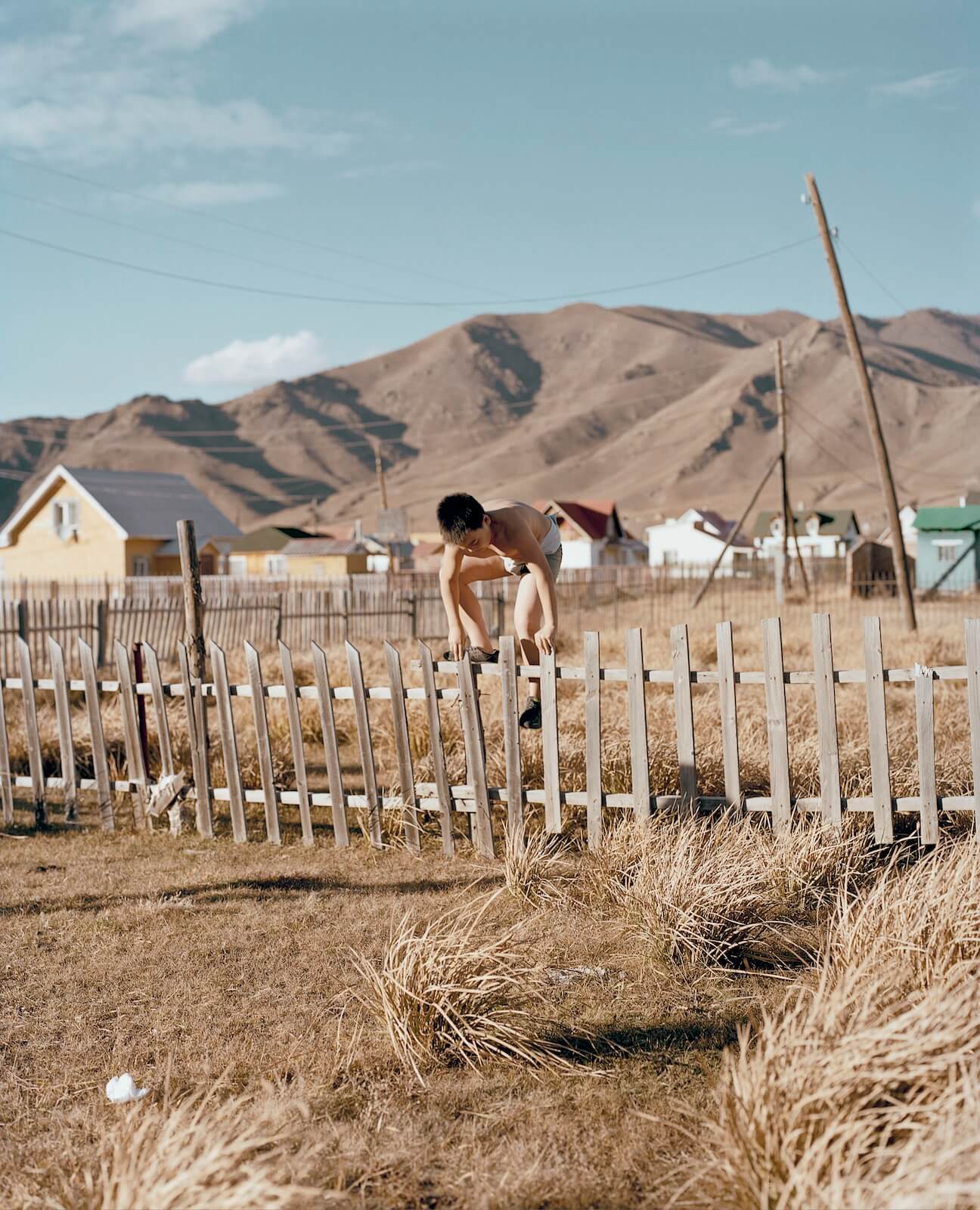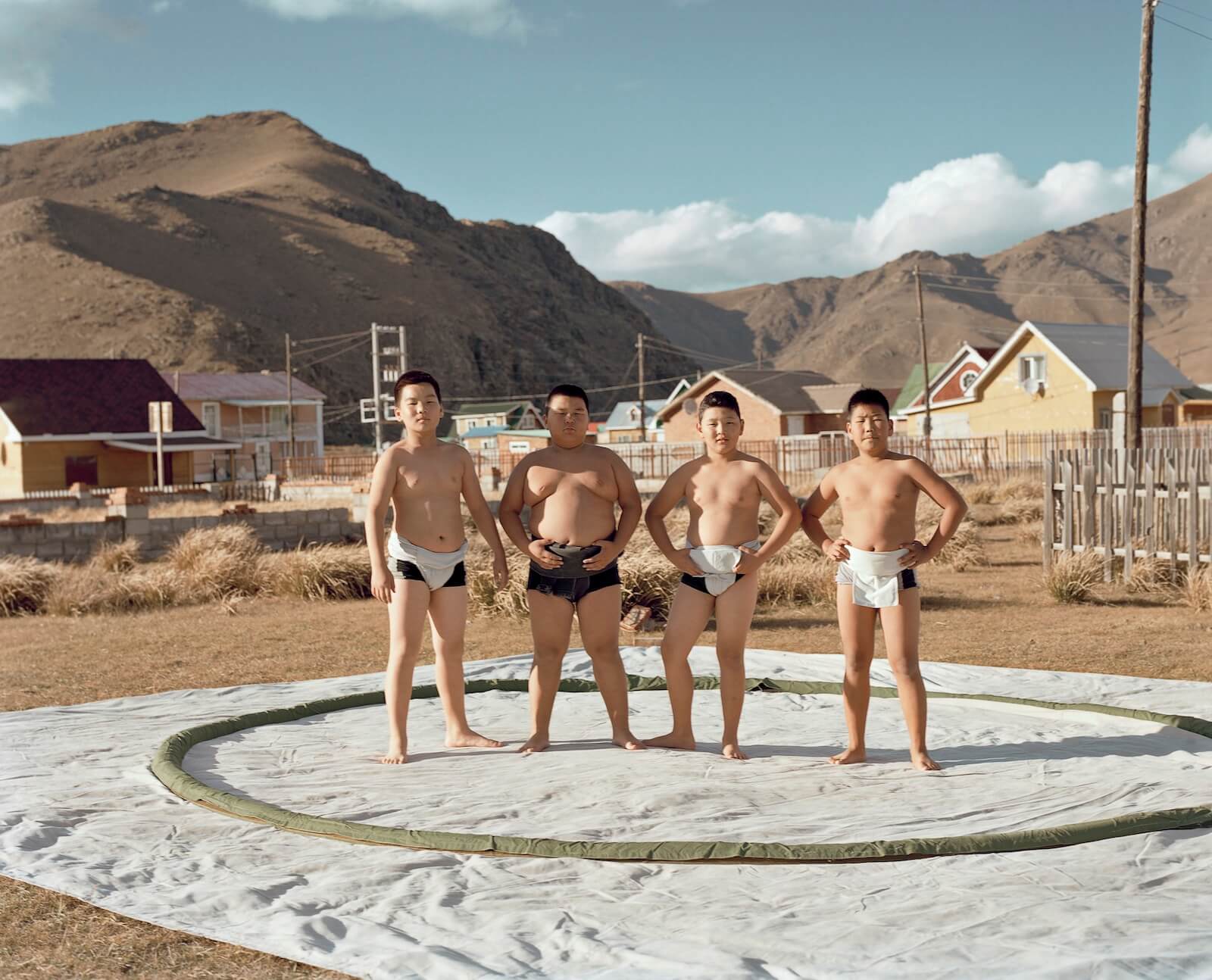 JD: Do you find yourself making photos that aren't necessarily part of your "art-practice" while on these trips? And if so, could you see a scenario where these photos find themselves into your work?
CH: Yes, I often film and do found still lives whilst away, that I'm sure will be moulded into my work in some way in the future. I've actually started to get commissioned more and more for film projects because of this.
JD: Thinking about what you said on the work being narrative-based, what are your thoughts on how the work would fit into some sort of book?
CH: I've actually got a publisher putting together a book on Rise of the Mongolians at the moment. I'd love to produce a book that is just landscape-based but the Sumo's is such an interesting cultural manifestation that I think as a narrative, it's more accessible for people to understand the effect of climate change in a city on the brink such as Ulaanbaatar in Mongolia, especially through the narrative of a group of children. I think it's quite a good choice of the publisher as there will be a lot of landscape-based work included in it.
JD:  Lastly, is there something you've read, watched or listened to recently that has really struck a chord with you, relayed to your work or otherwise?
CH: The last film I watched which struck a chord with me was Shoplifters by Hirokazu Kore-eda's but that is very much a study of trauma and fear of poverty which is something I'm thinking about a lot at the moment. How people heal from trauma, the different faces of grief, the dysfunctional nature of life but the beauty within it. The beauty within collateral damage, I guess. I am thinking about that a lot in the work I make at the moment.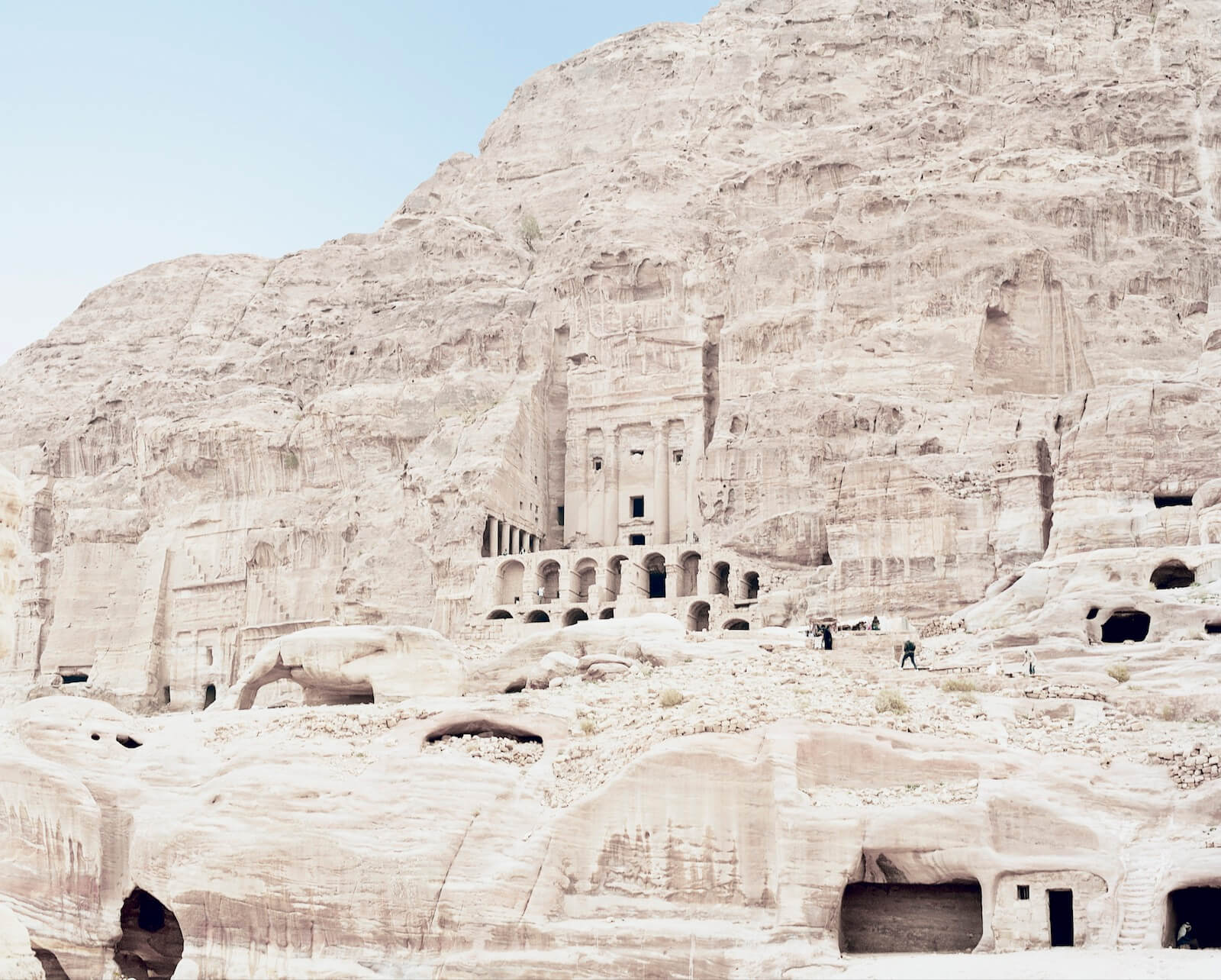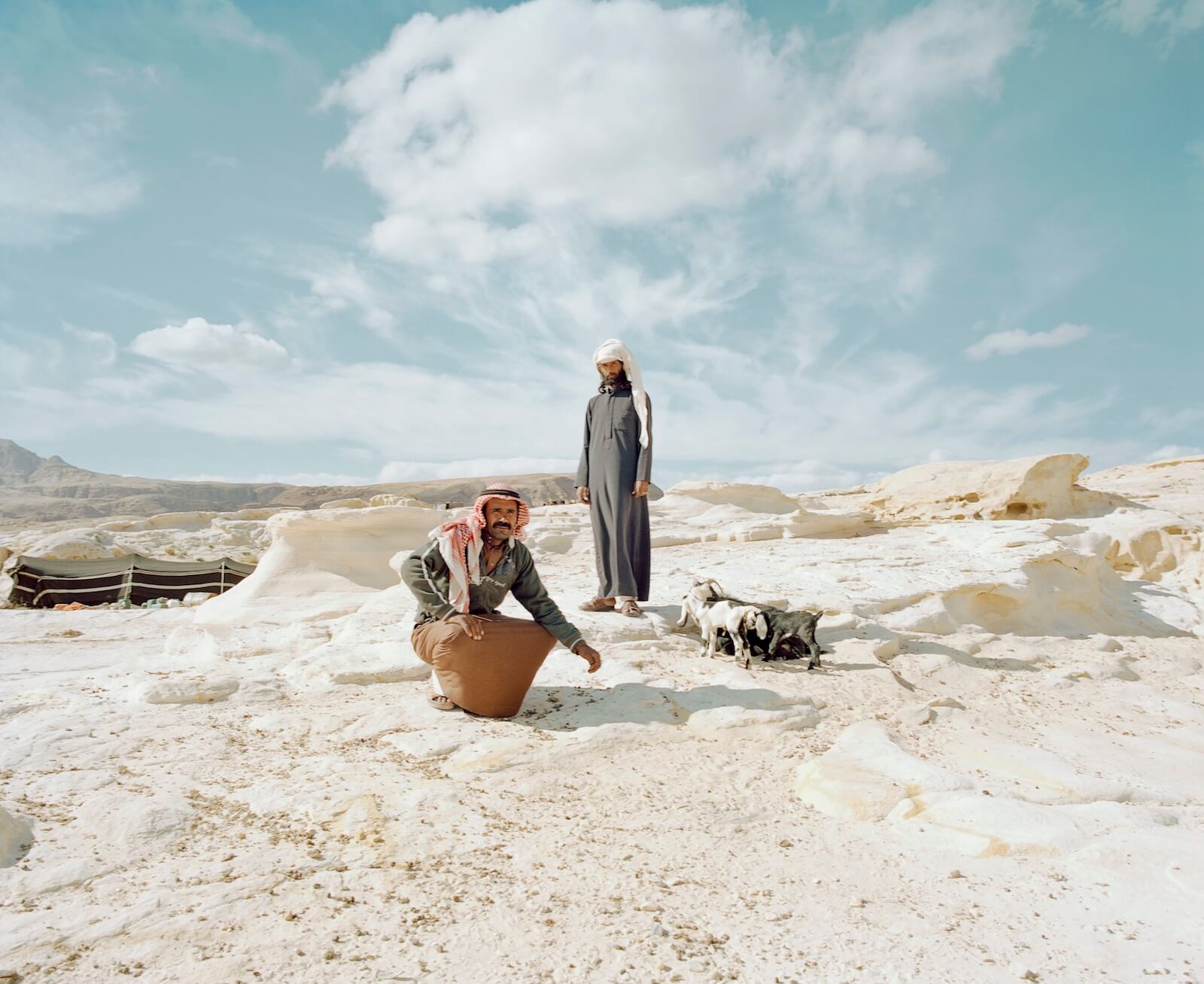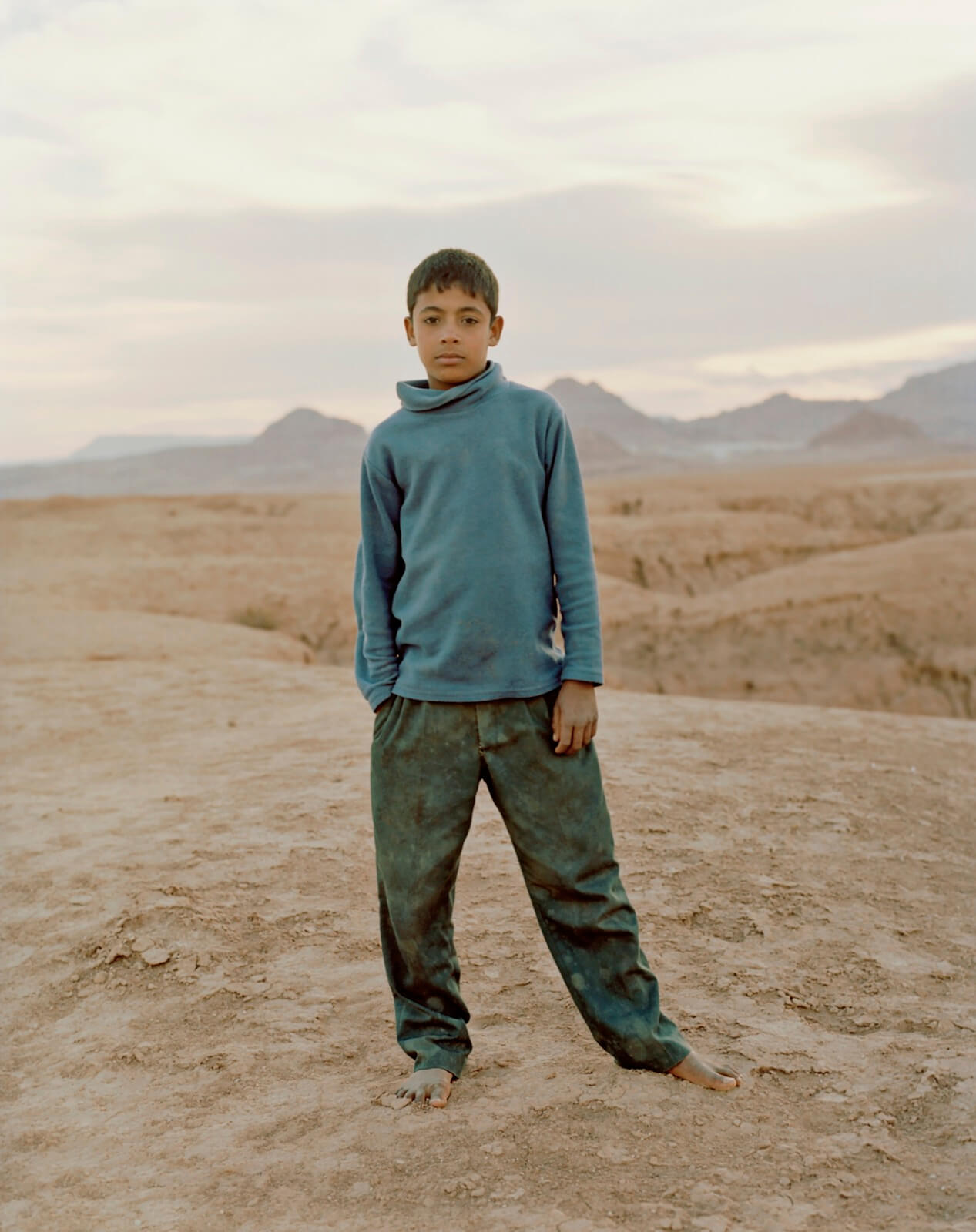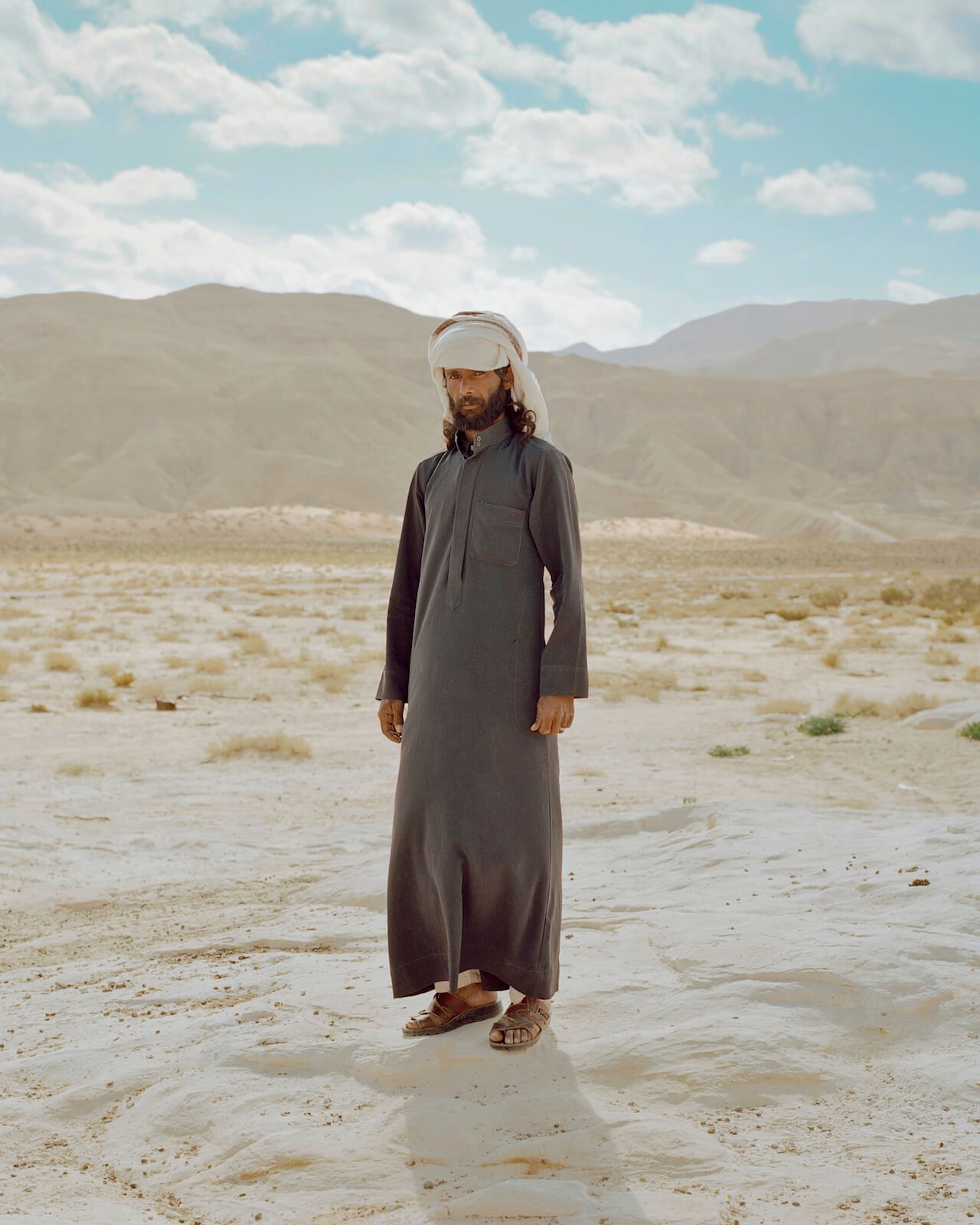 ---
Rocket Science has been featuring the best in contemporary photography since 2016 through interviews, conversations, studio visits and essays by photographers, writers and artists. Your donation to Rocket Science directly supports new artistic content in the pages of Rocket Science and helps 
us pay our contributors fairly.