Isabelle Evertse is a South African photographer, curator and editor based in France. In 2012, she founded piK magazine, dedicated to promoting photographers worldwide and has since then published two photobooks with Empty Stretch in 2012 and with A-Jump Books in 2016. In 2015 she launched her latest magazine project, Co-Curate, with issues co-edited with Aaron Schuman and Frédérique Destribats. Co-Curate's 3rd issue is in the works and will be co-edited with Andy Adams.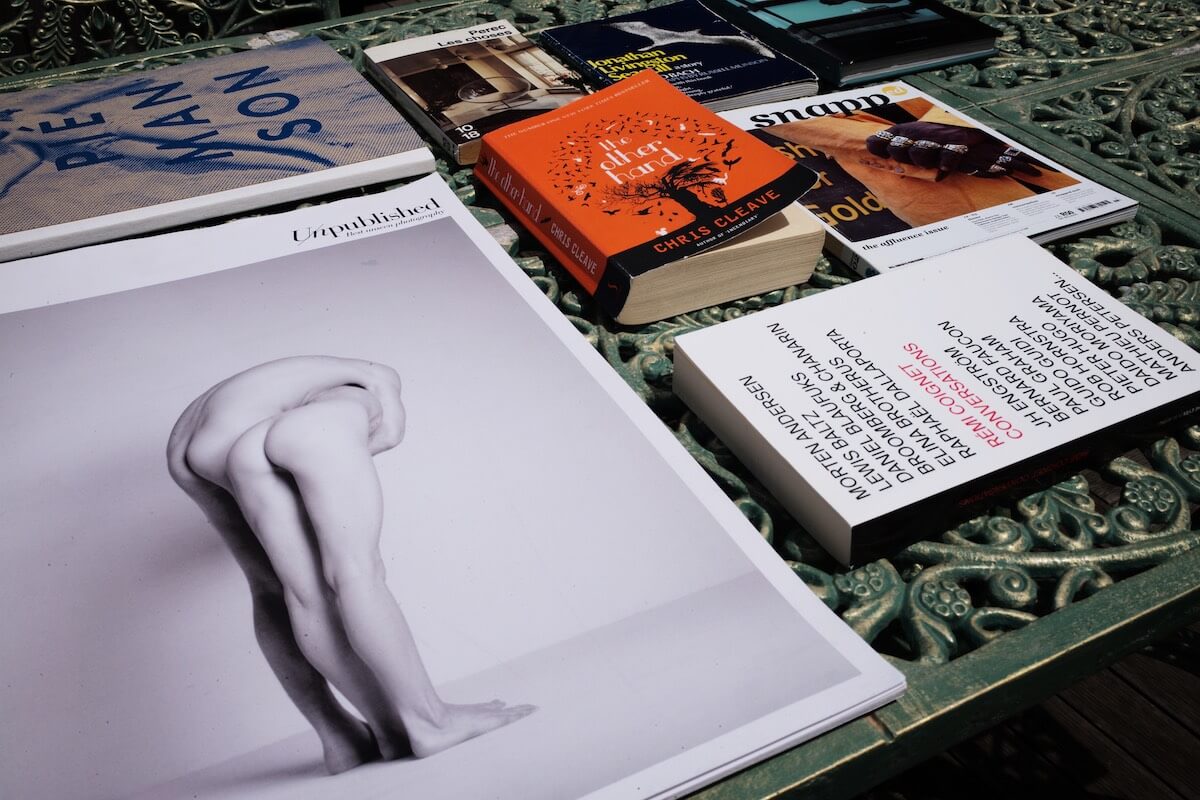 Snapped Magazine – The affluence issue, Bell-Roberts publishing
I discovered this quarterly magazine while interning at Magnum Photos in London, a co-worker gave me this copy and since then I follow every issue. I highly recommend subscribing, as each copy is always a discovery whether they select recognised talent or emerging photographers. The main reason I am quite attached to this project, is that whenever I look through an issue, it's a moment where I feel like I am back in my country of birth: South Africa. The layout and choice of images submerge you into the flow of Africa and they always feature great conversations and reviews as well. Worth every penny spent.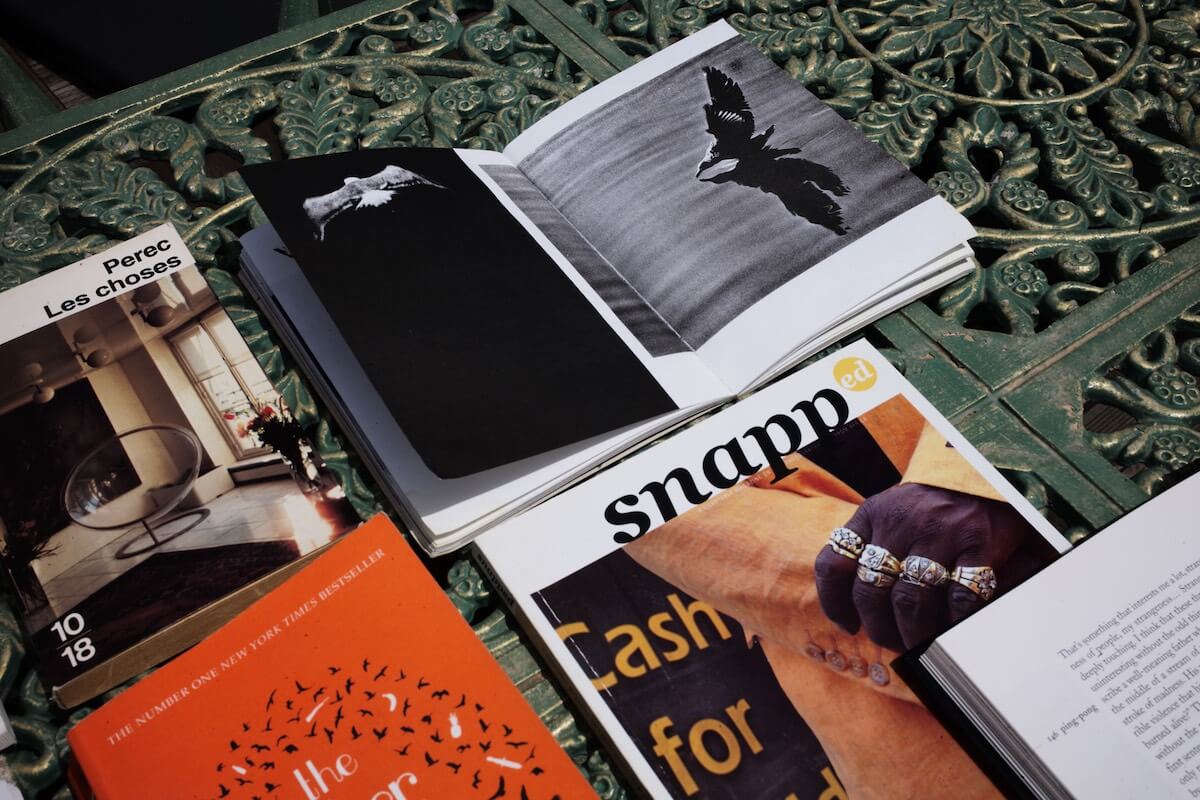 Jonathan Livingston Seagull – A story by Richard Bach, photographs by Russell Munson
A very personal choice. When my Dad passed away, this book was amongst his personal effects. I have read it countless times and it still affects me just as much as the first read. This very popular book is a story in novella form about a seagull learning the highs and lows in life, striving for more and always believing in himself and his differences. It affected me so much due to the context in which I first read the book, that it inspired me to create my own first photo book Burnish. I used the inside of the cover of my Dad's copy of this book as an introduction to my book, on it a handwritten note from the person who gave the book to my Dad reads: « Dearest Jonathan, Page 61 Forever flying even when the wings are gone. I'll fly with you free spirited like you. All my love, Joon. » There is no doubt that this sentence sums up the book in the best way possible. Everyone can relate and Richard Bach's words will resonate on more than one level in the various chapters that make up our every day life.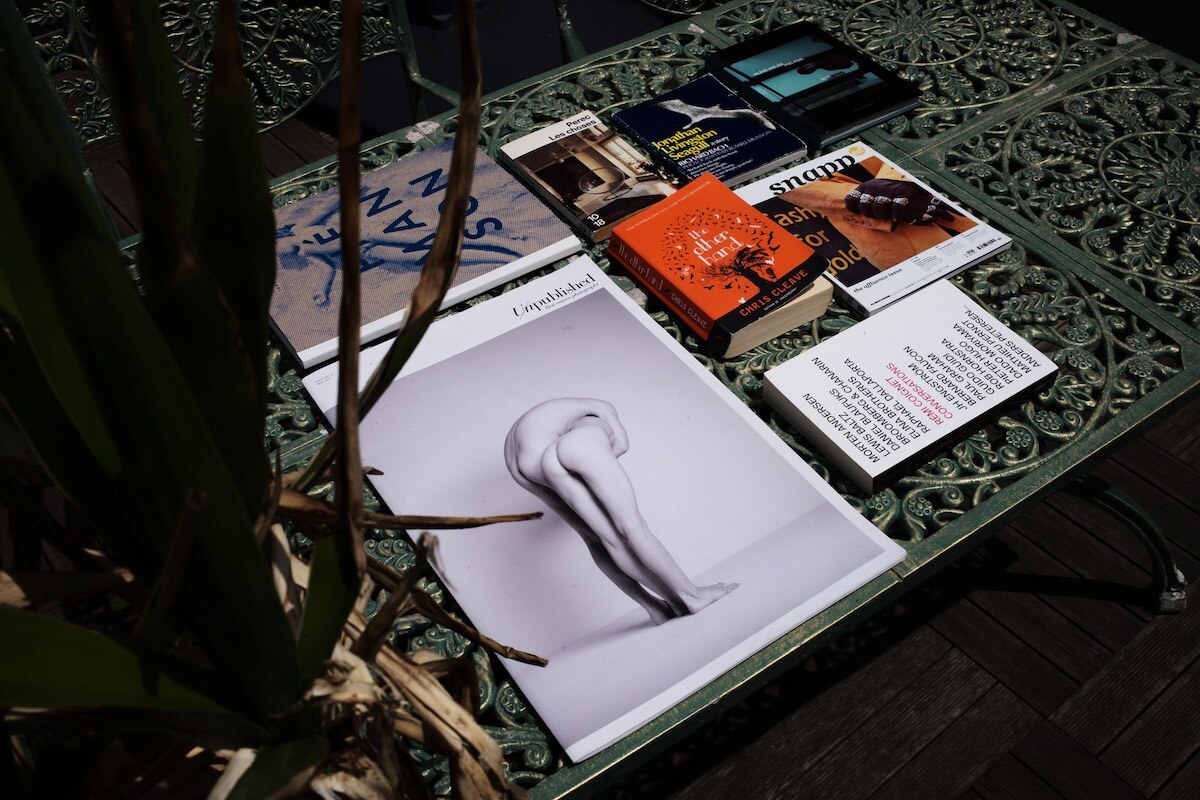 Conversations I – Rémi Coignet, The Eyes Publishing
When launching the 7th issue of piK magazine during Paris Photo 2014, I hosted a pop up event at Polycopies and my table was next to The Eyes Publishing. I had already exchanged a little with Rémi via email on other subjects, but this was the first time I met him in person. He was signing copies of his latest book Conversations. We talked a little and I bought a copy of his book, I started reading it a few hours later on the train ride home. The concept of the book is quite simple: a compiled series of conversations with various professionals in the photography field in one book. It is simple yet very effective as the beauty of his selection remains in the flow of photographers/editors/collectors… and the subjects evoked, may it be technique, inspiration, ways of thinking…etc, each conversation takes us into a world of imagery without even noticing it, the writing is very well done and you simply feel like you are having coffee, chatting with Pieter Hugo and then in walks Daido Moriyama!​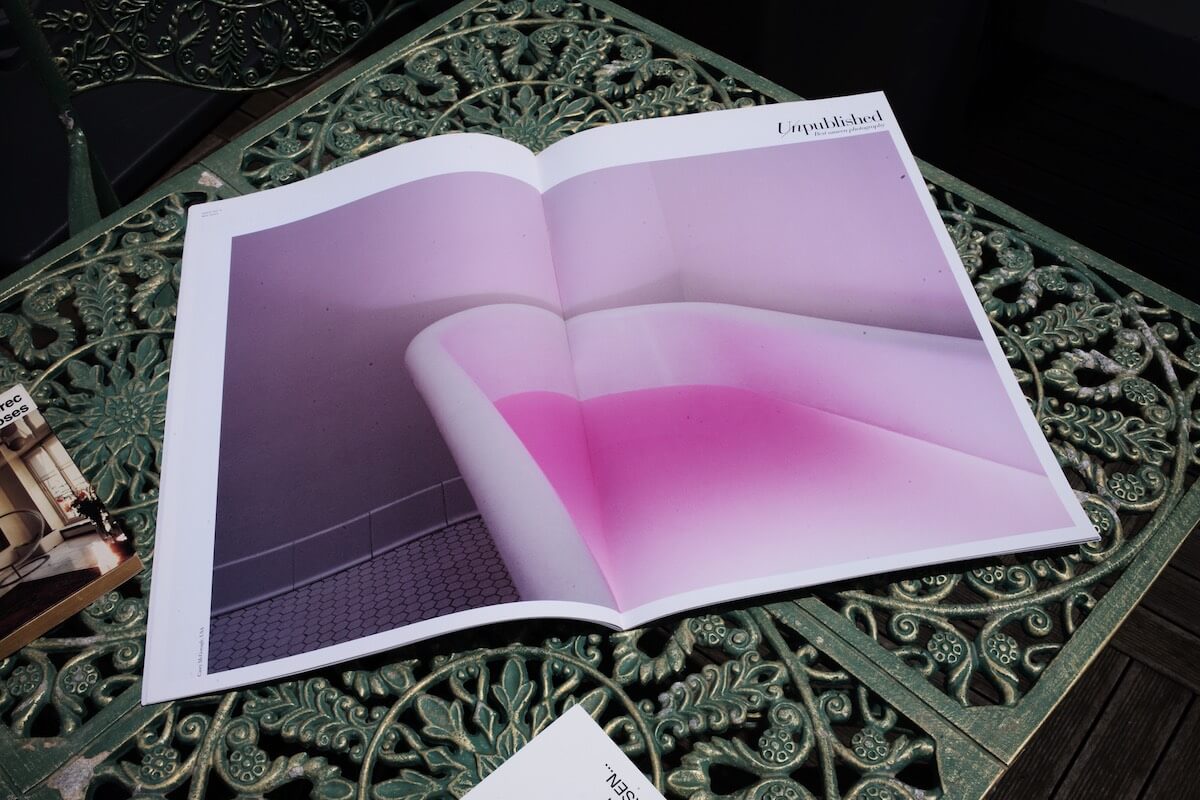 Unpublished – Best unseen photography magazine
I bought this copy of Unpublished mag #02 in Berlin a few years ago. I walked into a bookstore and the A3 format cover image jumped out at me: I had to buy it! I walked up to it and looked through the images, 20 very different photographs printed on a beautiful mat paper come to life on each page. I liked the simplicity of the magazine's layout with one image per double page, quite a rare and bold choice, especially on A3! They manage to bring together a wide variety of style without going off track; they give you room to breath and enjoy each page. This copy has been standing up straight in the middle of my bookshelf ever since I unpacked.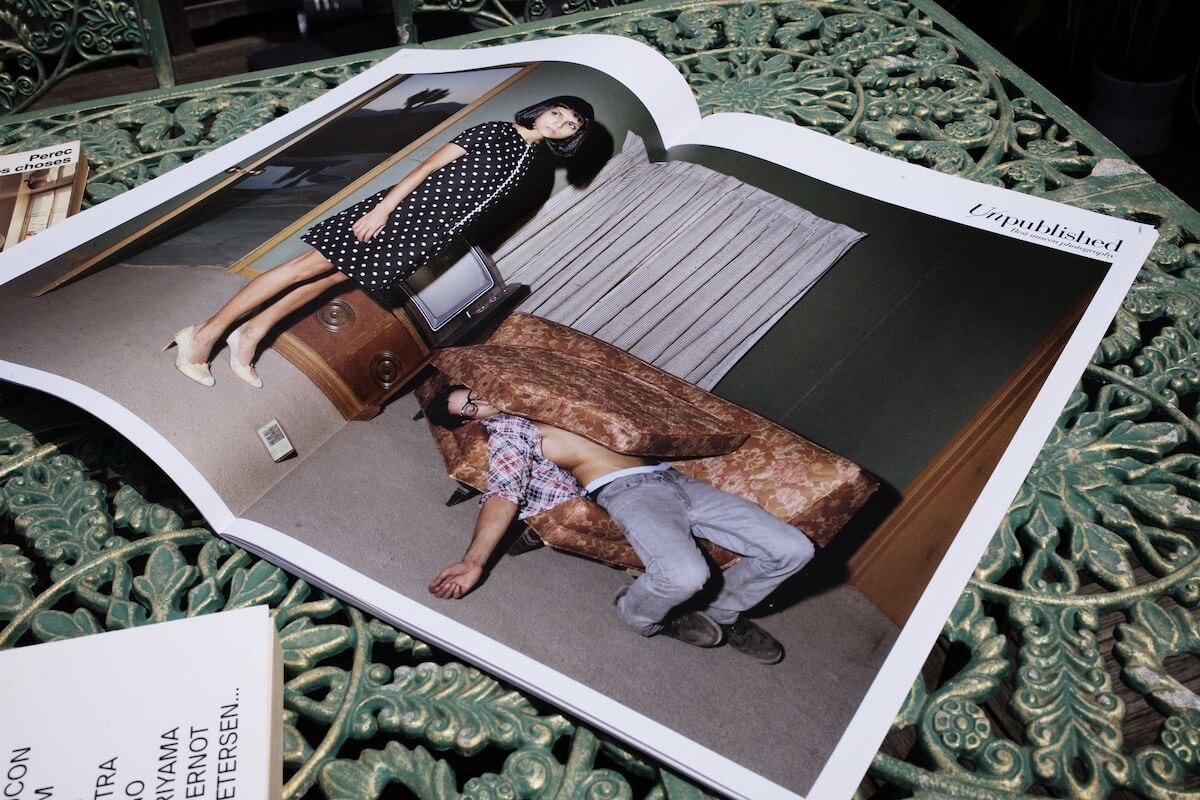 Les Choses – Georges Perec, 10/18
I'm not sure how I ended up with this book, I can't seem to remember how it landed on my bookshelf, but there is something extremely boring and totally fascinating about Les Choses by Georges Perec. A book about stuff, things, and what one couple in particular owns, what they desire and what defines them in their home. He describes at length various contexts in which this couple evolves, and their attitude towards their surroundings. They crave a richer life. A quest for happiness through matter takes shape and a moral around this concept as well as consumerism unfolds. There is something beautifully trivial about Perec's writing and you end up turning every page effortlessly, picturing every description and experiencing every moment as if you were there. Anyone can relate to this book in today's multicultural world, the need to belong somewhere yet want to be elsewhere, contradicting one's self and seeking one's reflection in the other, this book is comforting and unsettling at the same time. No doubt it's Perec's.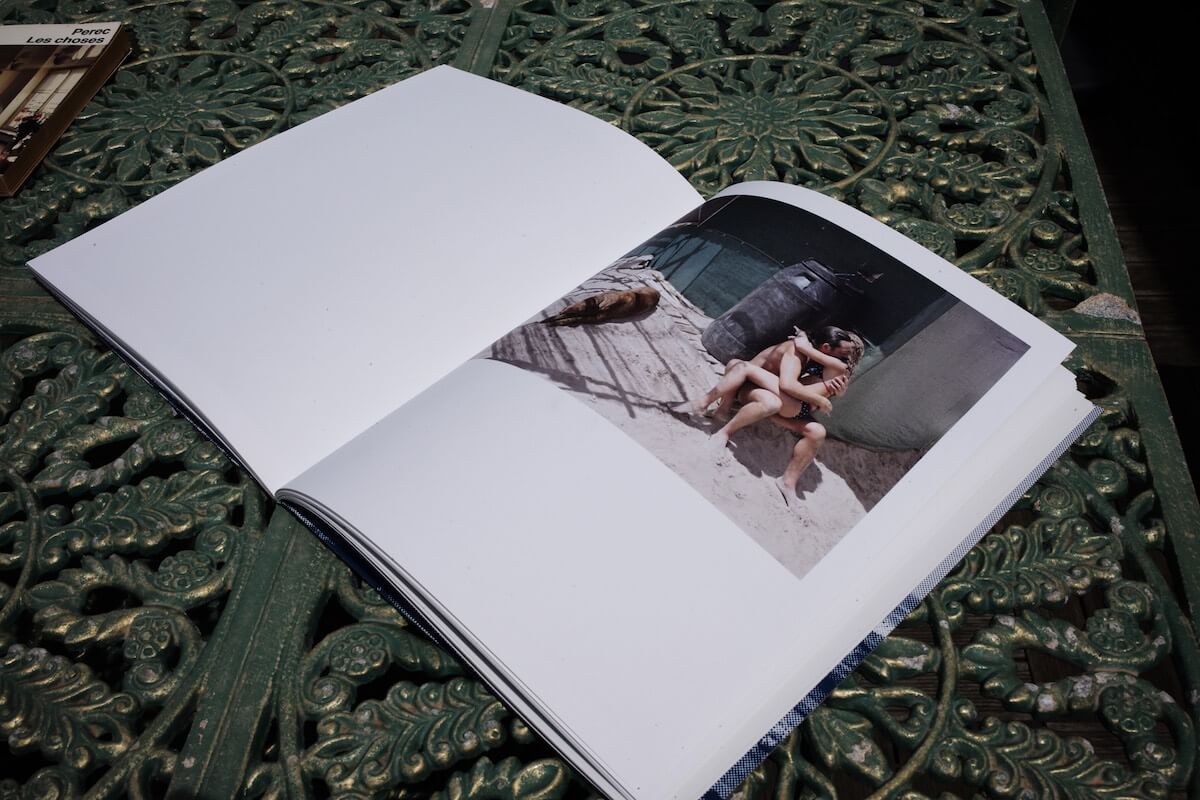 Piémanson – Vasantha Yogananthan, Chose Commune
In 2014, I published Vasantha's series Piémanson in piK magazine. I still remember opening the HD images and uploading them to the layout… The quality, the beauty, the purity present in the colours stopped my machine working process and I just looked at the images one after another. Breath. I bought the book a few months later and it's displayed on the bookshelf above my desk. It plays an important reminder for me, a reminder that sometimes you need to stop, enjoy the moment, to then keep on going even better. With editing and rushing deadlines, it can sometimes be easy to forget to actually enjoy the final product! It sounds crazy but I just get so wrapped up in all the technicalities near the end, my mind tends to over boil a little… But then I look up, I see Piémanson and its amazing use of a cardboard cover, that boy lying so naïvely unaware on the sand and I drop my shoulders, drift into Vasantha's world of images. Breath.​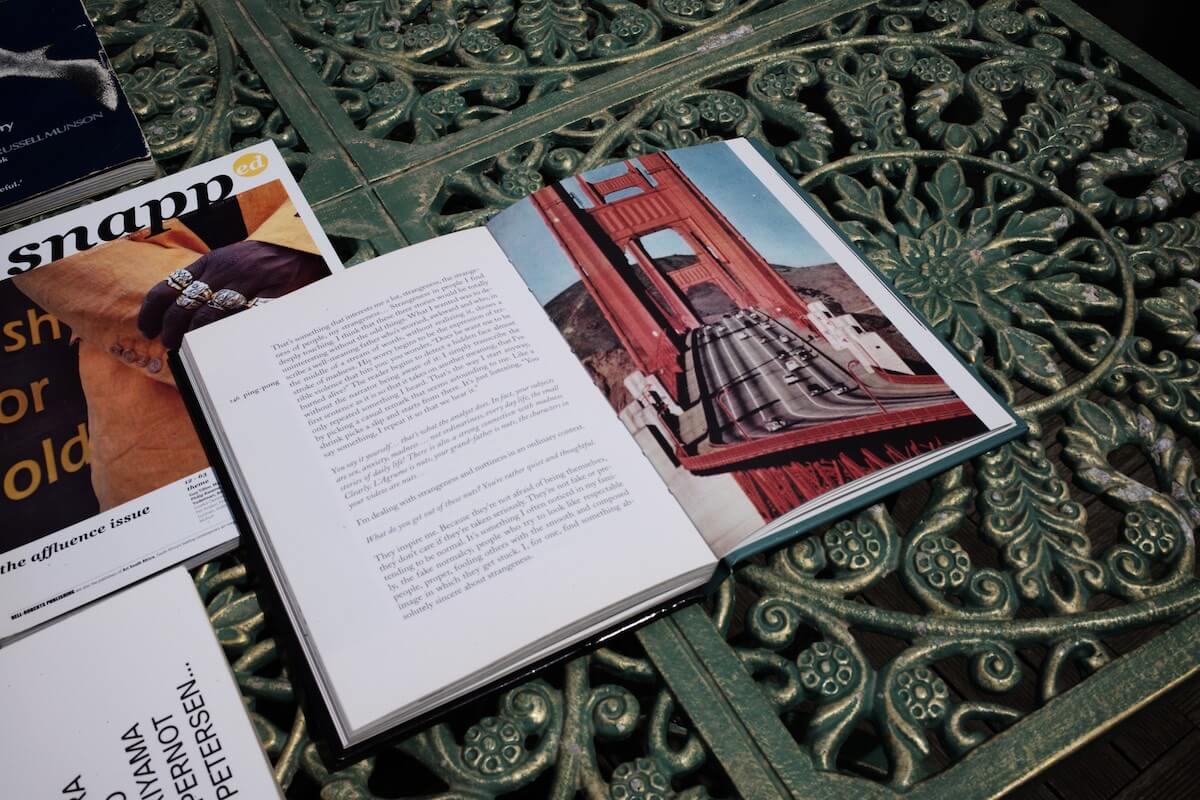 Valérie Mréjen – Ping Pong, Editions Allia
I bought this dvd-catalogue of Valérie Mréjen's monograph exhibition at the Jeu de Paume in 2008. I thoroughly enjoyed the exhibition which is mainly video and audio, and as I got to the gift shop I was curious to see how they had transcribed this on paper. Flipping through the pages, I was very pleasantly surprised; the catalogue is made up of extracts of conversations accompanied by stills from the various videos. You can therefore discover Mréjen's Pork and Milk as well as Liste Rose for example, in the same book. The different projects follow one after the other, as you would go from one video to the following in the exhibition, the conversations come as though you are picking up a headset mid speech in the exhibition and catching up on the scene, it's truly fitting to the way one visits a video exhibition. It felt like I was taking the exhibition home with me.​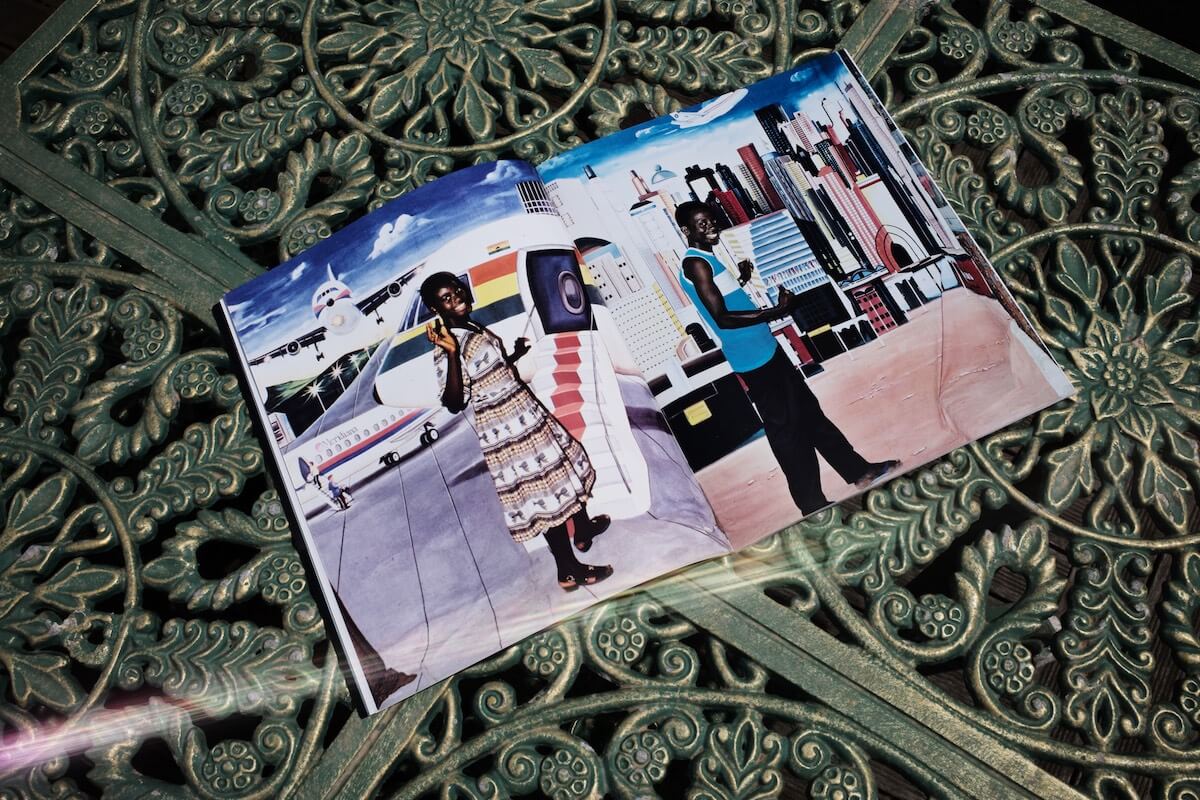 My sister lent me this book a few years back, at the time I remember having a substantial work load and thinking "it's nice of you to think of me, but there's no way I'm going to get to read a book any time soon!" But curiosity got the best of me that evening and I thought I would just read the first few pages to take my mind off things. I got completely drawn into the writing and finished the book within the next 3 days. This is quite exceptional for me as I usually only get to read in the evenings, by then I'm so tired that I barely get through a chapter and one book can last me months! This fiction novel was not like any other though, I got so caught up in it that I had to force myself to put the book down and actually get some sleep. It's the story of two women who have never met; they experience a terrible event one day and do not see each other again until two years later. I will say no more as anything will give away the magic that is contained in this great read! I highly recommend this book to everyone; you will be counting down the hours to get back to your reading!​
---
Rocket Science has been featuring the best in contemporary photography since 2016 through interviews, conversations, studio visits and essays by photographers, writers and artists. Your donation to Rocket Science directly supports new artistic content in the pages of Rocket Science and helps 
us pay our contributors fairly.