Michael George is a photographer, writer, and people-lover based out of Brooklyn. He has lived in New York City for twelve years and somehow holds onto a childlike sense of optimism. His formative years were spent in Fort Myers, Florida where he grew up with the ocean and probably your grandma. Michael's work strives to tell stories of our common humanity through travel, culture, and the underrepresented. He has been a guest lecturer at Yale University and taught workshops in locations that vary from the glaciers of Patagonia to onboard a cross-country Amtrak train. He has biked across the USA, walked across France and Spain, and has the calves to prove it. If you ever meet him, you'll probably say "I thought you'd be taller."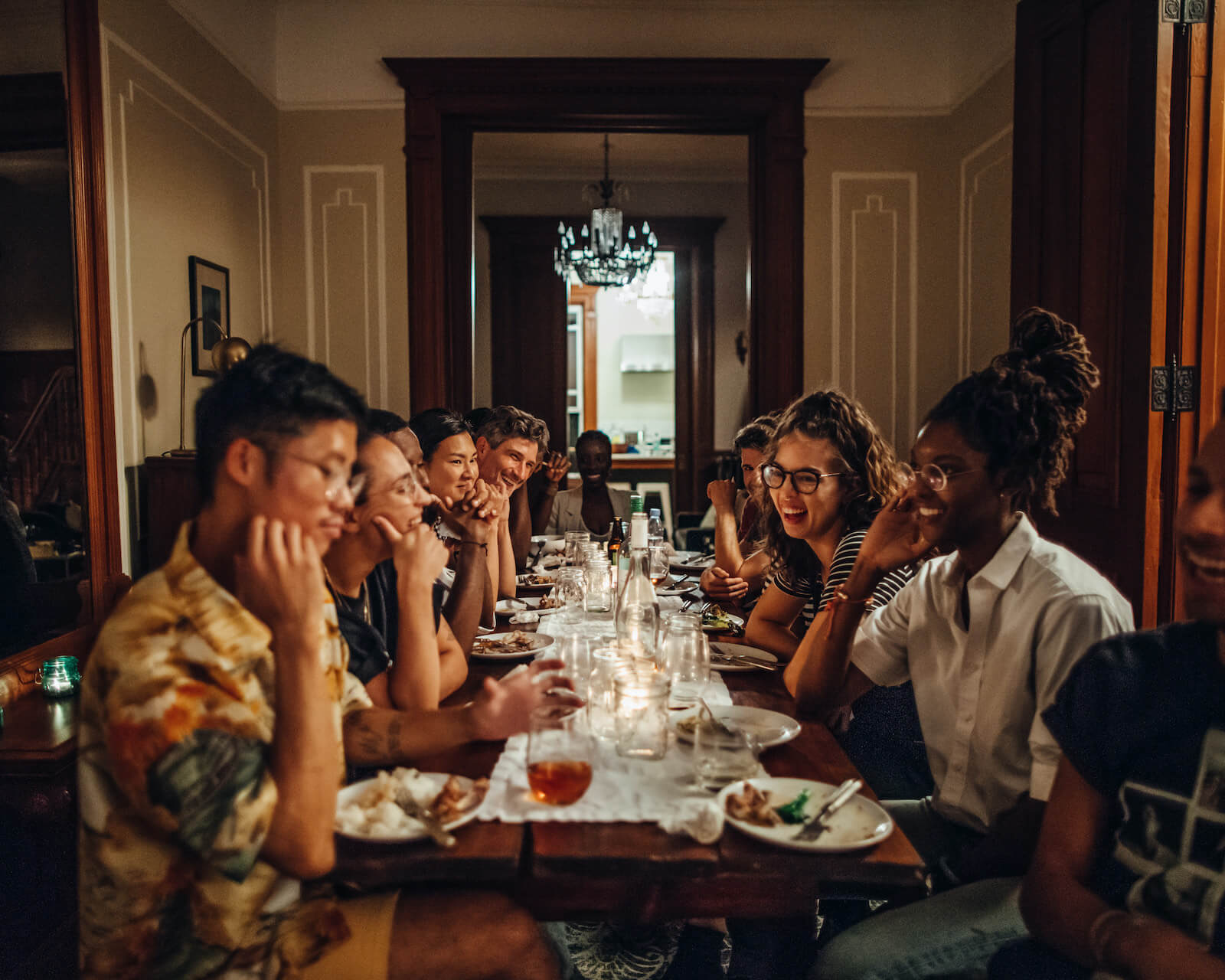 In the Fall of 2011, I graduated from college. When your career path is freelance photographer, this feels less like freedom and more like being tossed off a cliff and into a fire. After falling into the said abyss, I spent September learning the labyrinth of my new life and suddenly spending every day alone instead of in an institution surrounded by people I mostly loved and otherwise tolerated. I asked myself daily: Why am I a photographer, one of the most solitary careers there is, when I once self-identified as the peoplest of people's persons.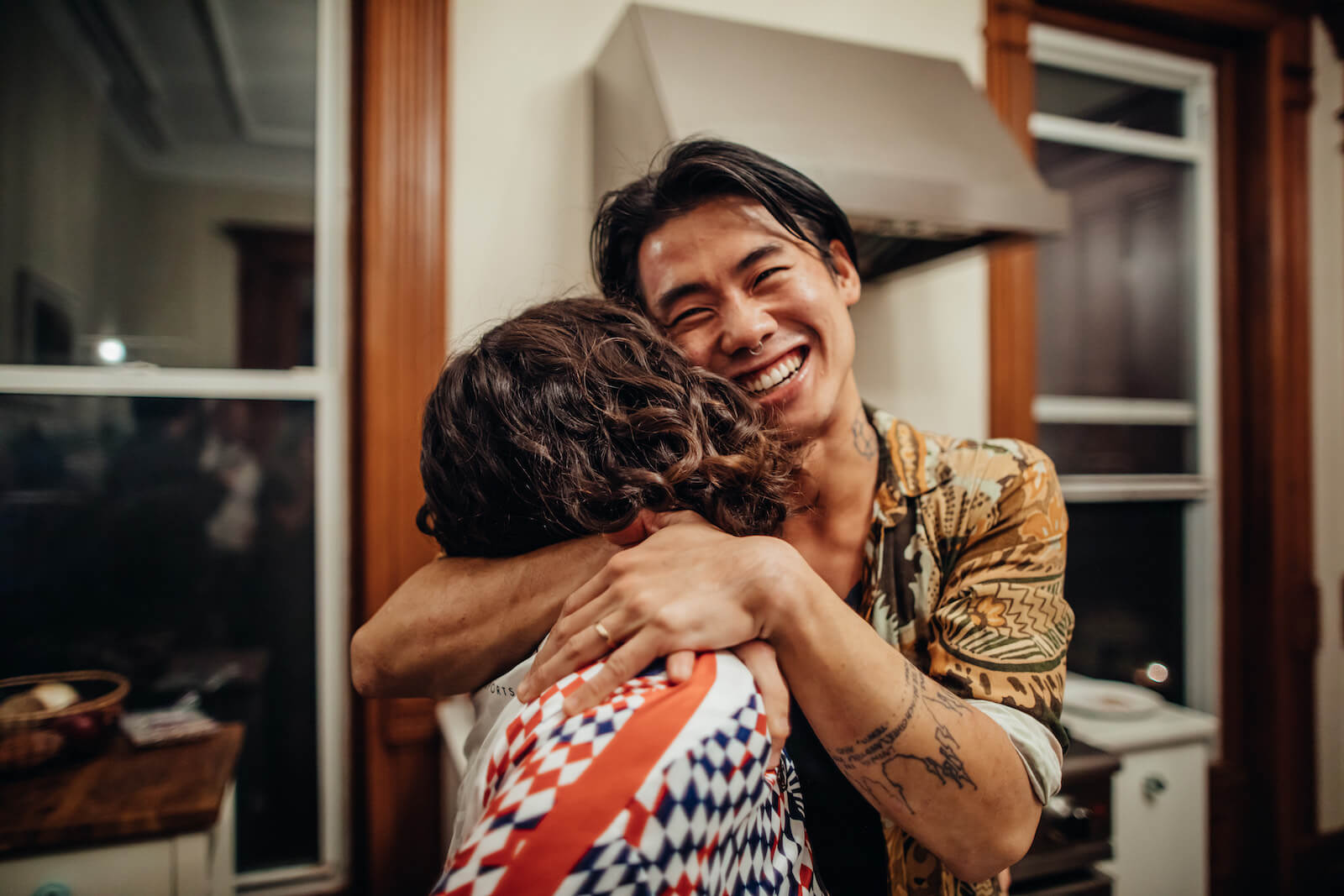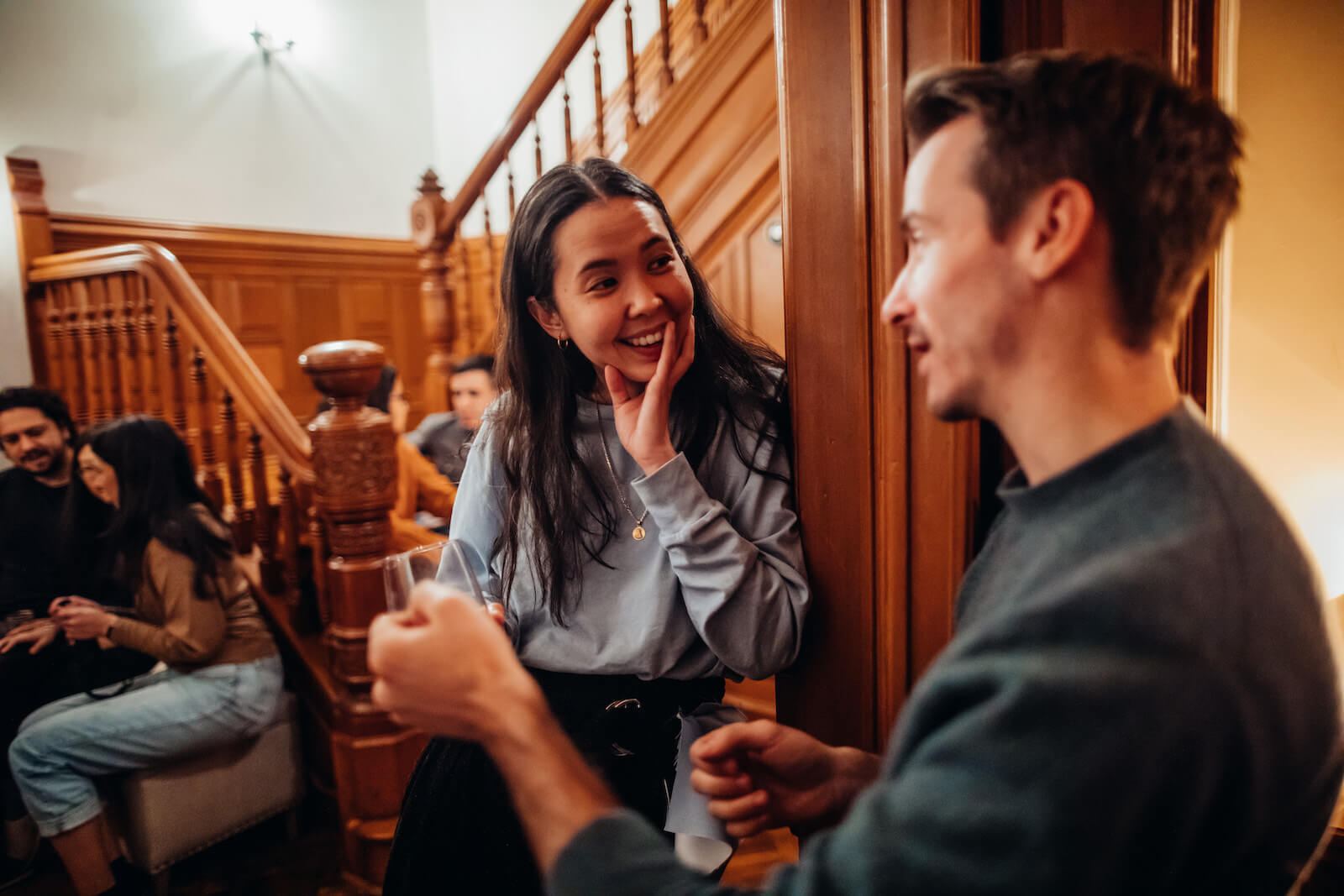 I survived a couple of months working from home in solitary confinement before I realized that wasn't going to work. I had small outlets of connection, like the occasional text to my fellow graduates to ask if charging $250 was too much or too little for family photos, worried that sending the wrong number to the client would scare them away. When we bumped into one another on the street I'd ask, "How's it going?," receive a "Great!" in return, when I knew we were all watching our Annie Leibovitz dreams take the bitter shape of a dyin – no, just changing – industry. I quickly realized community was a necessary backbone of my evolving shape as an artist and during those initial months, I'd both create and participate in two groups that would go on to last for years, supporting my sanity to this very day.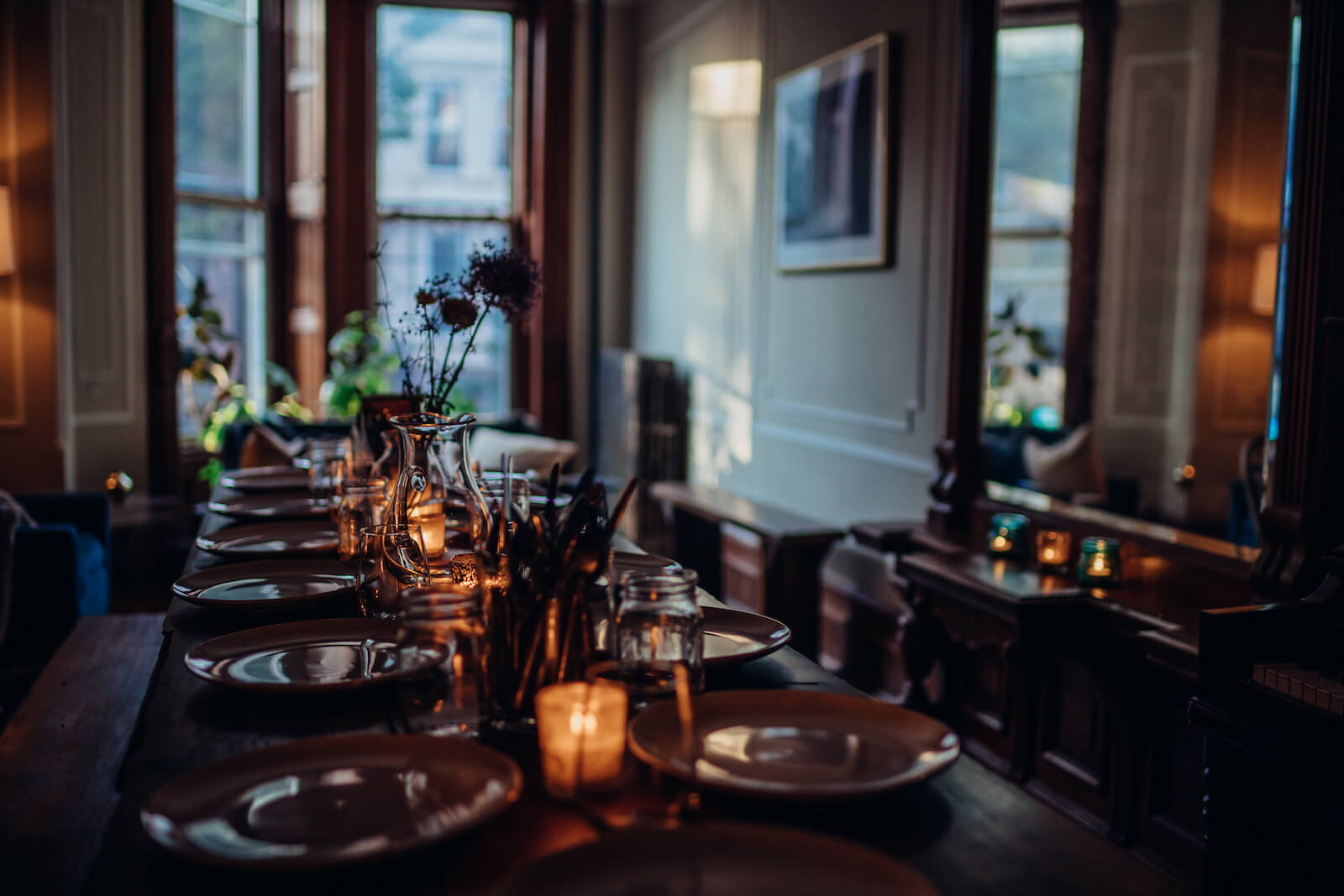 The first was born on a day in January when the air thawed out and magically the temperature rose from 30 to 68 degrees. Due to my height (5'4") and my fear of traditional sports (gay), the main athletic activity I found myself involved with back in high school was ultimate frisbee. My new apartment in Brooklyn was minutes from Prospect Park and I texted a group of friends to see if anyone wanted to go outside and play. Most of us would rather chase a frisbee than an invoice, so we left our laptops and met in the park, looking like the B-Cast from the movie Dodgeball. We played until the sun began to set and father winter dropped the temperature back to freezing. From there, our text thread of 7 people became a Facebook group that today, almost 8 years later, has 448 members. The frisbee group has remodeled itself countless times over the years. I can flip through our group photos and see faces of best friends who have long since moved away, my exes, my friend's exes, randoms who showed up once and then never came again. We've had a lot of surprise strangers at our games, like the day two young priests and two young nuns asked to play while in their formal attire. I can't say I ever thought I'd see a nun dive for a frisbee in full habit. We've also kept a tally of injuries: one broken collarbone, six shattered teeth, two split eyebrows, more rolled ankles than anyone would like to admit.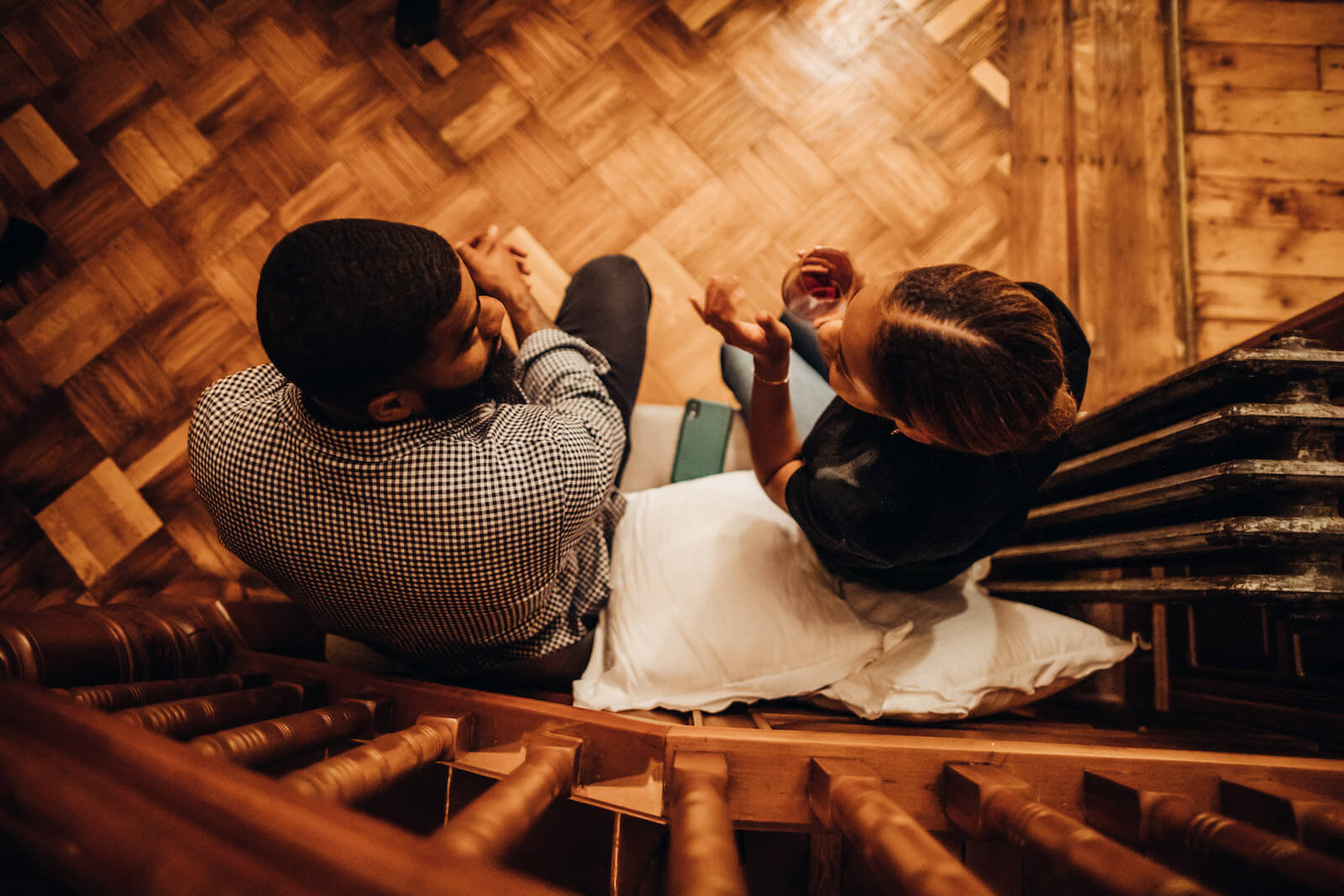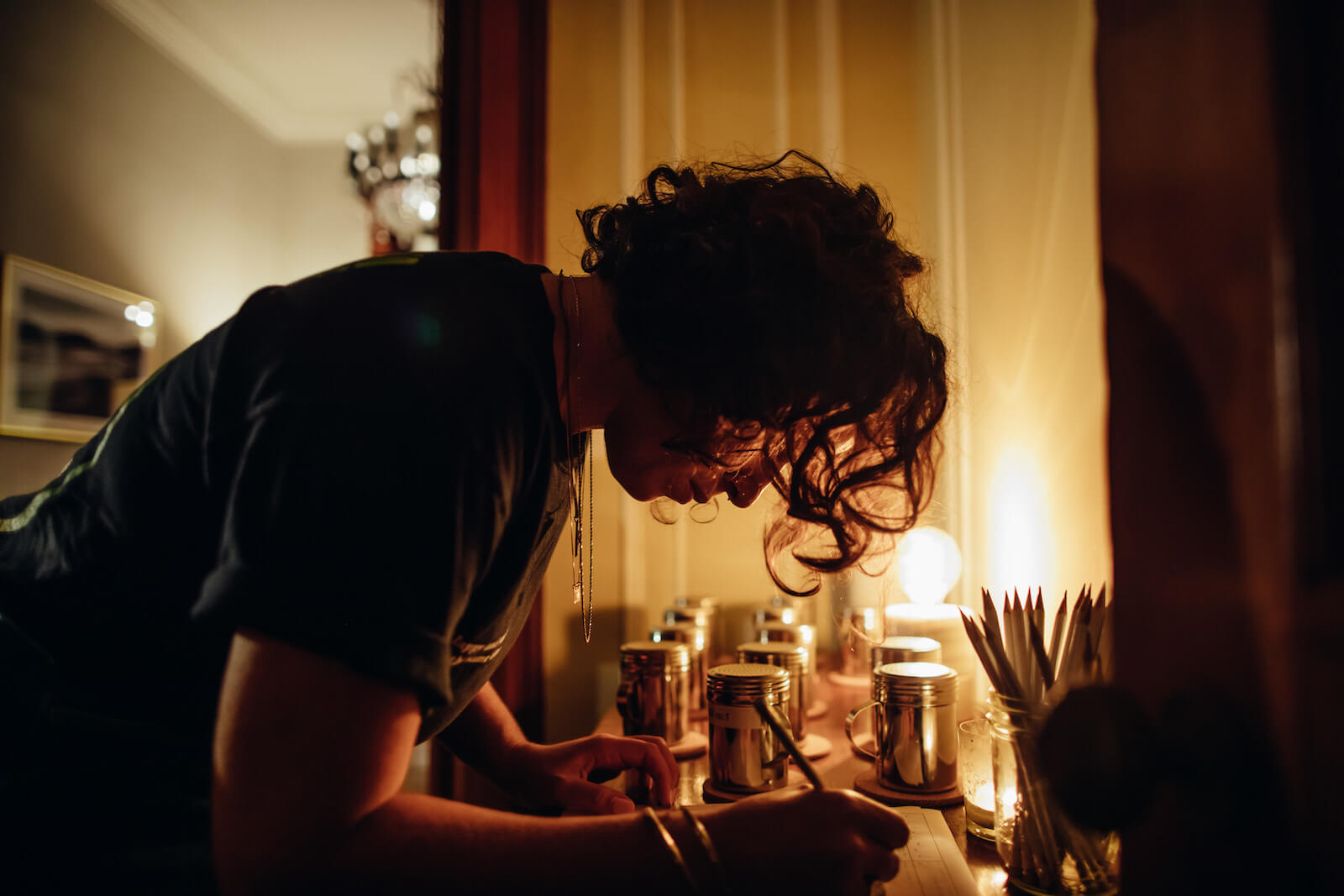 In all these ups and downs, the group has given me an open space to breathe, laugh, and enter a flow state in a city that mostly feels like it lives in rooms that are dark, cramped, and stressed. We meet on Saturday, or Sunday, whichever is better for everyone. We play at 12:30(ish), basically when everyone shows up. When interested new players ask what it's like, my first description is usually "Middle school baseball, where the score is fun to fun." In a similarly youthful vain, the group has given me the opportunity to Photoshop hundreds of beautifully horrible group pictures. It started at our first game when we took a picture and someone asked if we could "Photoshop summer" into our winter game. From then on, a portrait, and clip-art-style editing have become part of the weekly magic.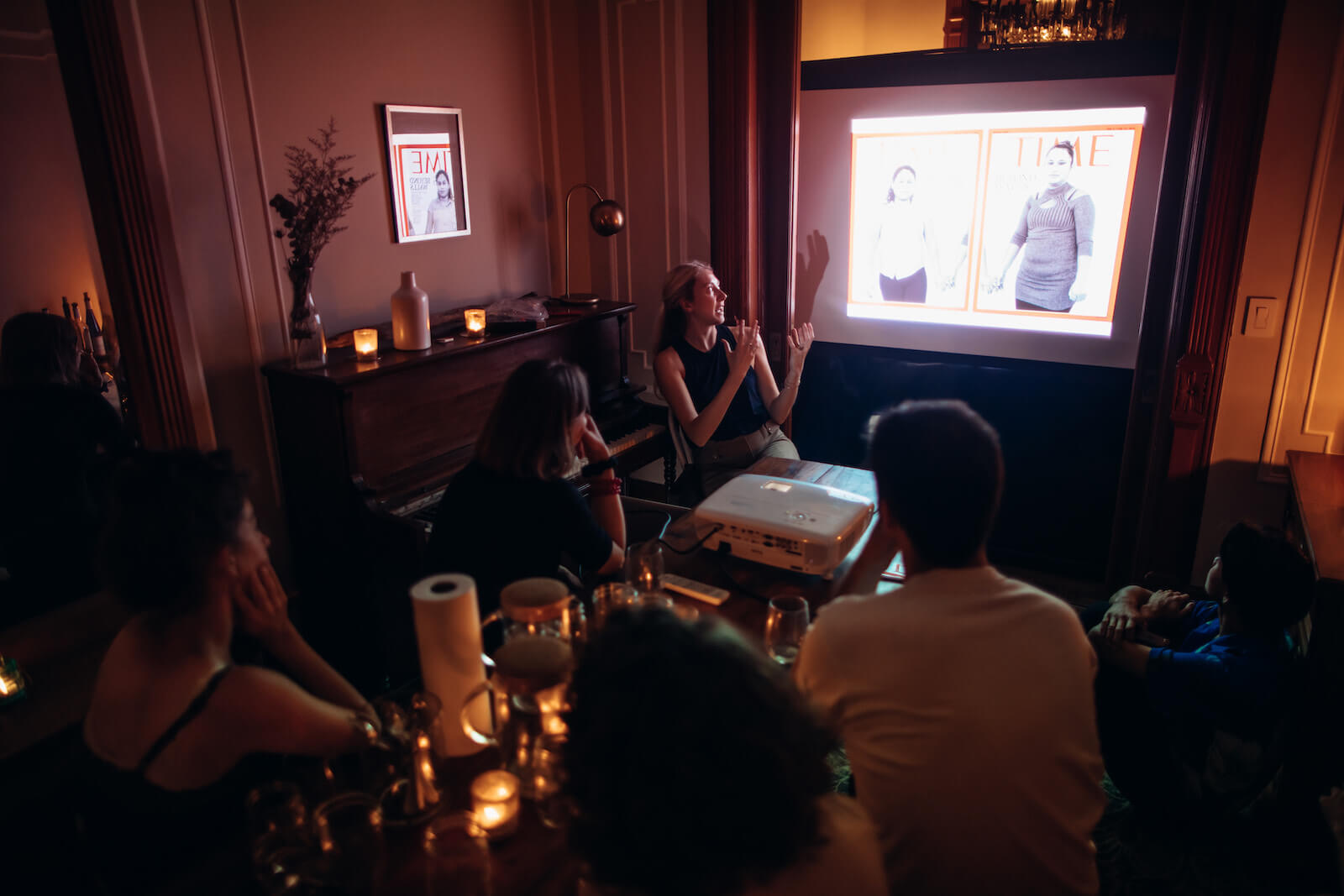 I credit my BFF4L Sasha Arutyunova for the other community that has saved me from myself for almost a decade. The Nomadique Artist Workshop Dinners began as a replacement for the classrooms we no longer had. We presented work for critique, using these monthly gatherings as a deadline to actually get things done. Sustaining the energy of being my own boss relies partially on my own motivation, but mostly on my need to not disappoint others. The format of the evening has always been simple: Invite an assortment of artists to chat, eat, drink, and share. For the past few years, we've been graced with the talents of Justin J Wee who somehow manages to prep and cook restaurant-quality dinners for groups of close to thirty people every month.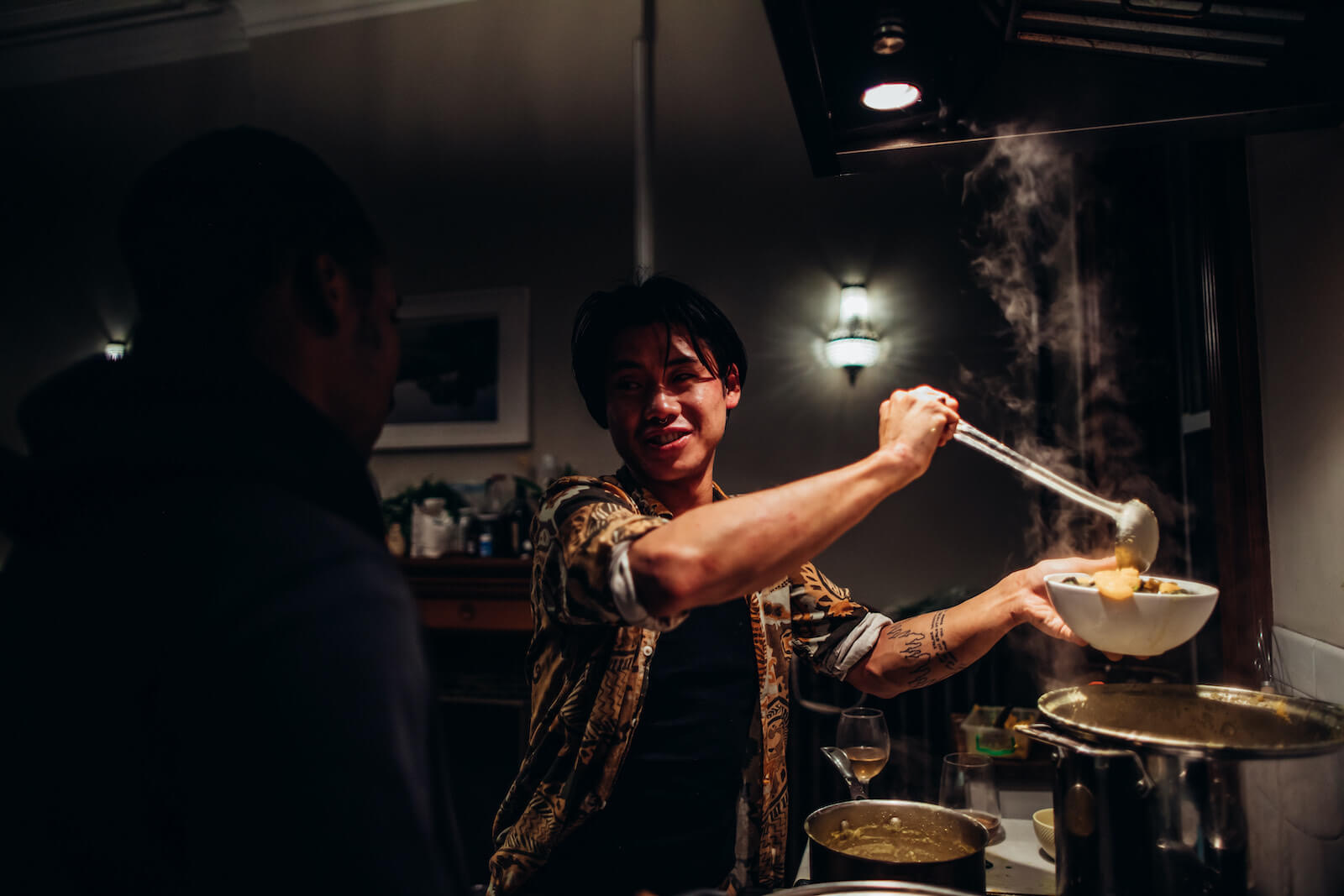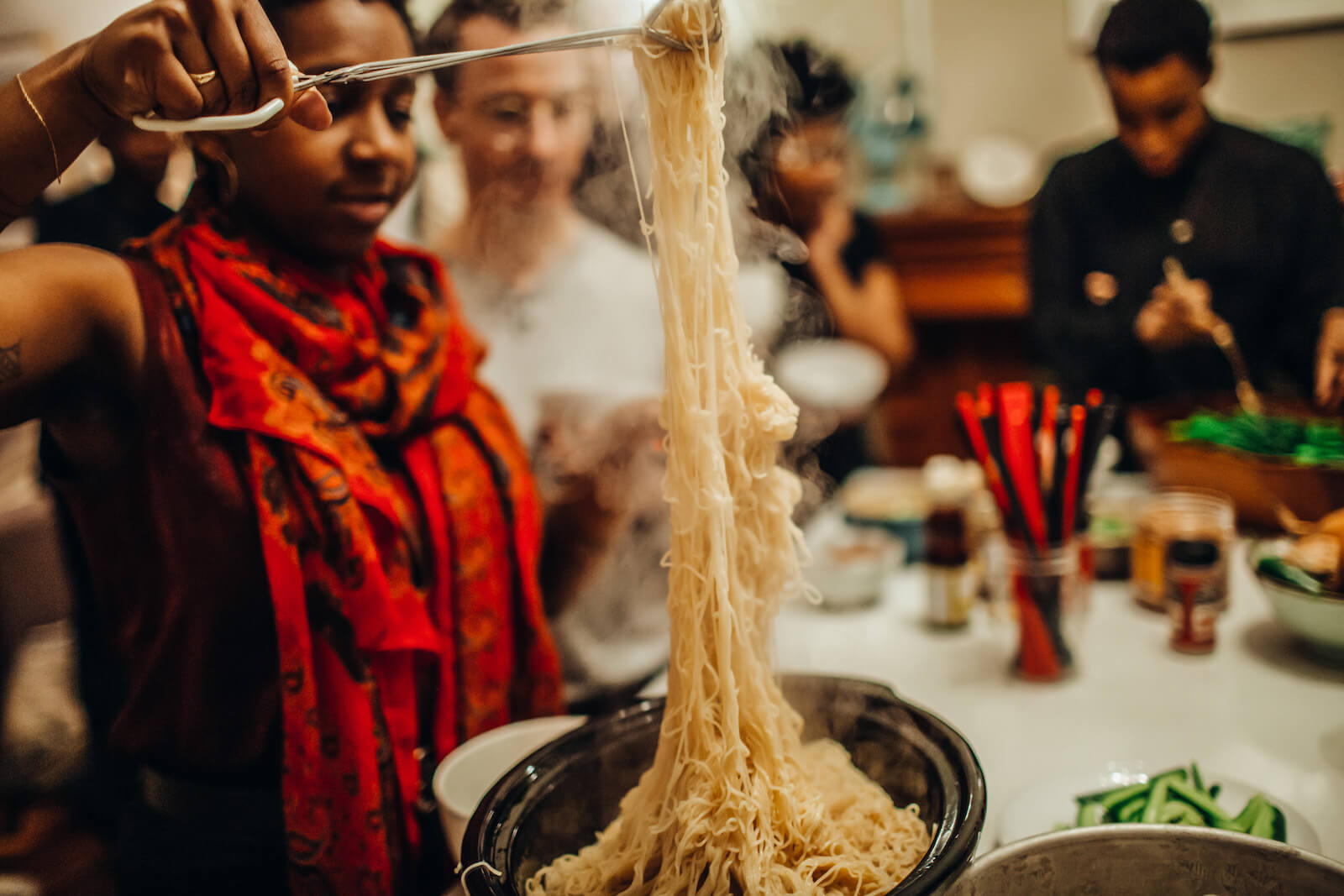 For all the beauty of sharing and connection, these dinners are also a place to vent about the specific peculiarities of being a working artist. Like the celebrities who treat me like a pest, never actually getting paid, or the six days of rain I had for a travel client who requested "only sunny skies." The conversations that dart across the room have certainly changed over the years. In our early 20's: worries of paying rent, what are taxes?, and wondering aloud how to get connected with our first real clients. Now, in our early 30's: marital problems and divorce, "I am taking a ten-day silent retreat," and surprise chronic pains that impede a ruthless work schedule.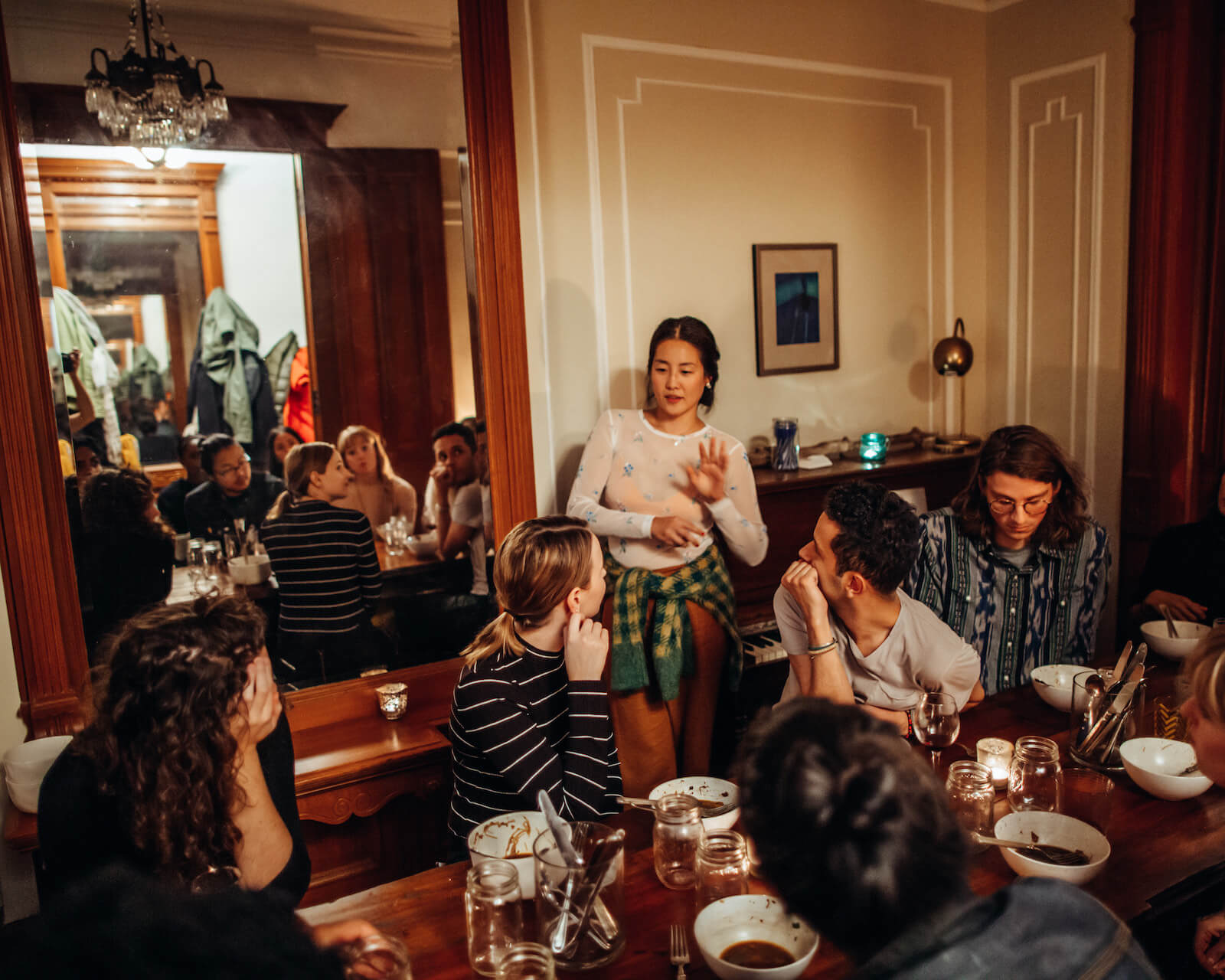 I remember in art history class romanticizing the art salons in Paris. I once visited the interior remnants of the Chelsea Hotel and fantasized over the long lost creative neighborhoods that come alive in Patti Smith's writing. Those spaces felt ethereal and abstract when I was an art student, hoping one day to be surrounded by minds that I love and that loved me in return. Outside the walls of the Nomadique house I am often undervalued, occasionally misunderstood, and struggle to remember the grace that comes from a career dedicated to understanding the world. Entering that space is like handing my creative vision over to a professional knife sharpener. I remember why I do what I do, and who I do it for.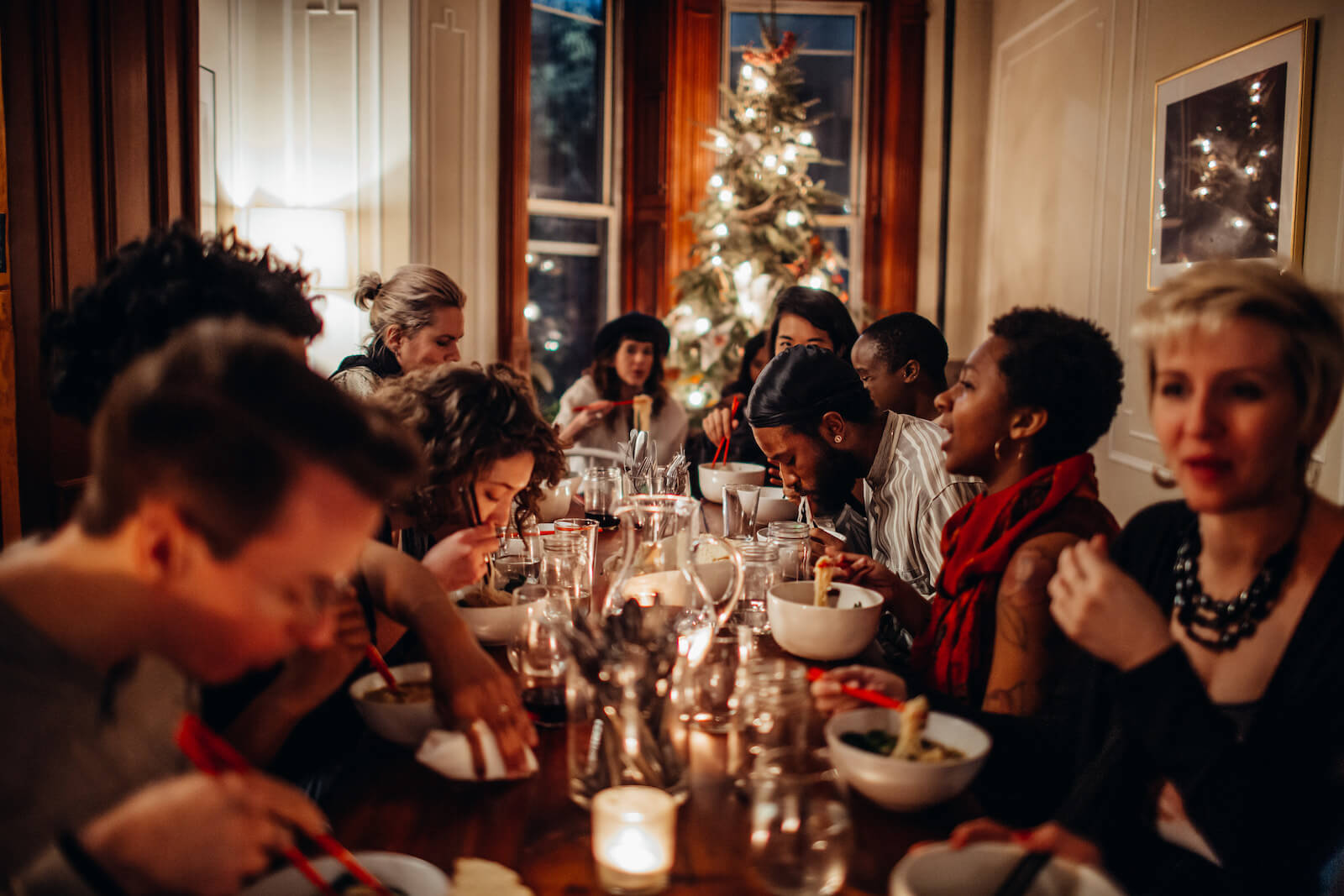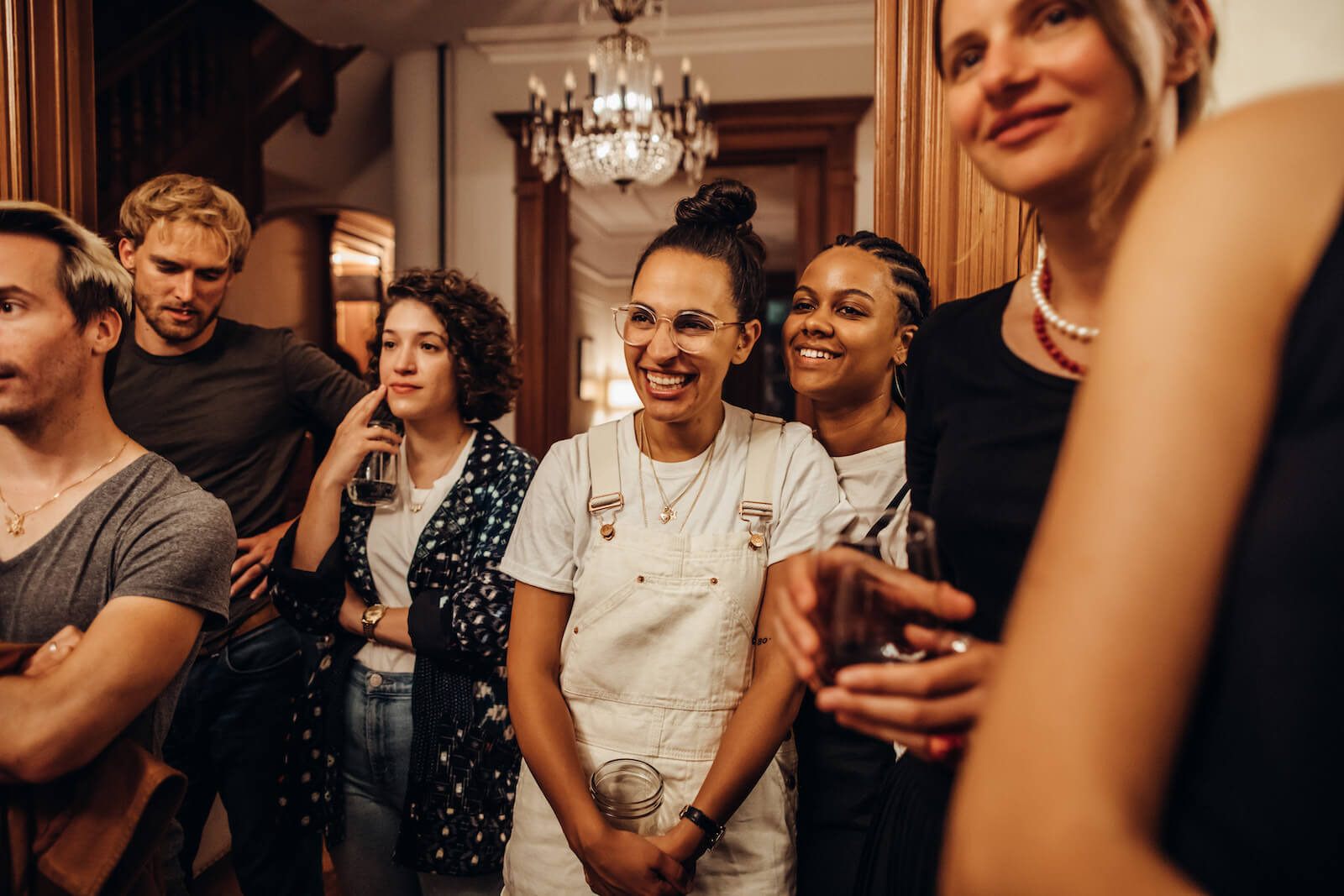 Living in New York for over a decade has taught me that community is born out of repetition and a committed effort of generous people. Filling my cup with their presence is all that gets me through the complicated wonder of this freelance path. Most of our daily interactions are through social media where sharing art can feel like dropping a piece of meat into a pen of jackals. The cacophony of new projects and self-promotion can leave you feeling empty after approximately four and a half minutes of scrolling. On the days when it's 2pm, I haven't showered, and I'm 3 episodes too many into 'High School Musical: The Musical: The Series' I check my calendar to see how long has it been since a Nomadique dinner? Is there a frisbee game this weekend? I imagine all the smiling faces I've known for years gathered in one space again, and just like that, the sun peeks over the edge of the abyss.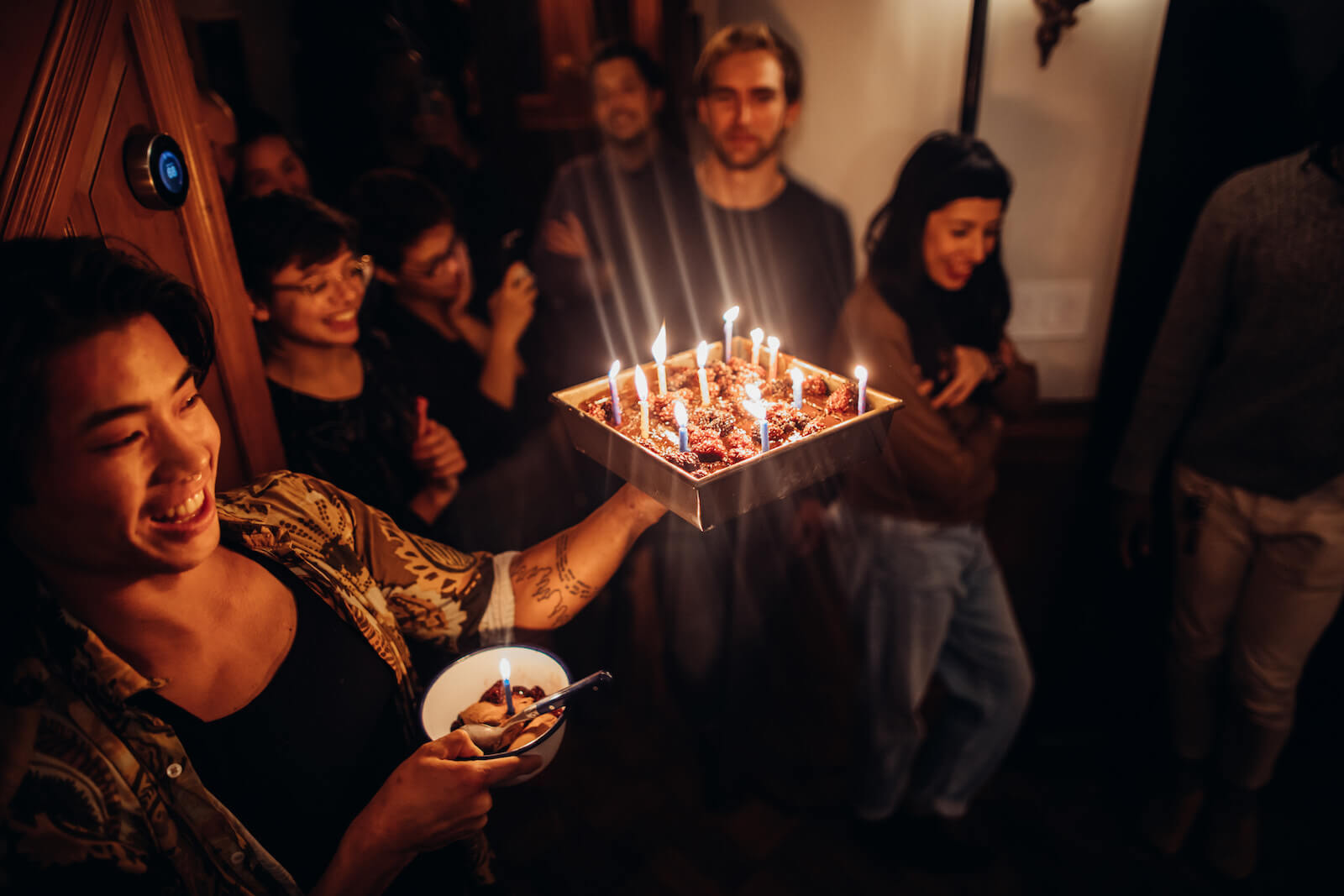 ---
Rocket Science has been featuring the best in contemporary photography since 2016 through interviews, conversations, studio visits and essays by photographers, writers and artists. Your donation to Rocket Science directly supports new artistic content in the pages of Rocket Science and helps 
us pay our contributors fairly.