Coley Brown is a photographer, designer, and book publisher based in Los Angeles, CA. His photography and video works often explore the subtleties and abstractions of the natural world. He has released several books of his photography, including Jam Jelly Honey Wild Rice (2008), Cabin & Woods (2010), A Recurring Dream (2012), Soft Ice Cream (2015), and most recently, Deeper Than Night (2016). In 2014, he founded his own publishing imprint, Silent Sound, which has released projects by artists such as Peter Sutherland, Jim Mangan, Olaf Breuning, Corey Olsen, as well as his own photography. In recent years his work has been exhibited in New York, Berlin, Los Angeles, Glasgow, and Tokyo. His publications are included in the public collections of the Whitney Museum, New York and Centro Arte Moderna e Contemporanea, La Spezia.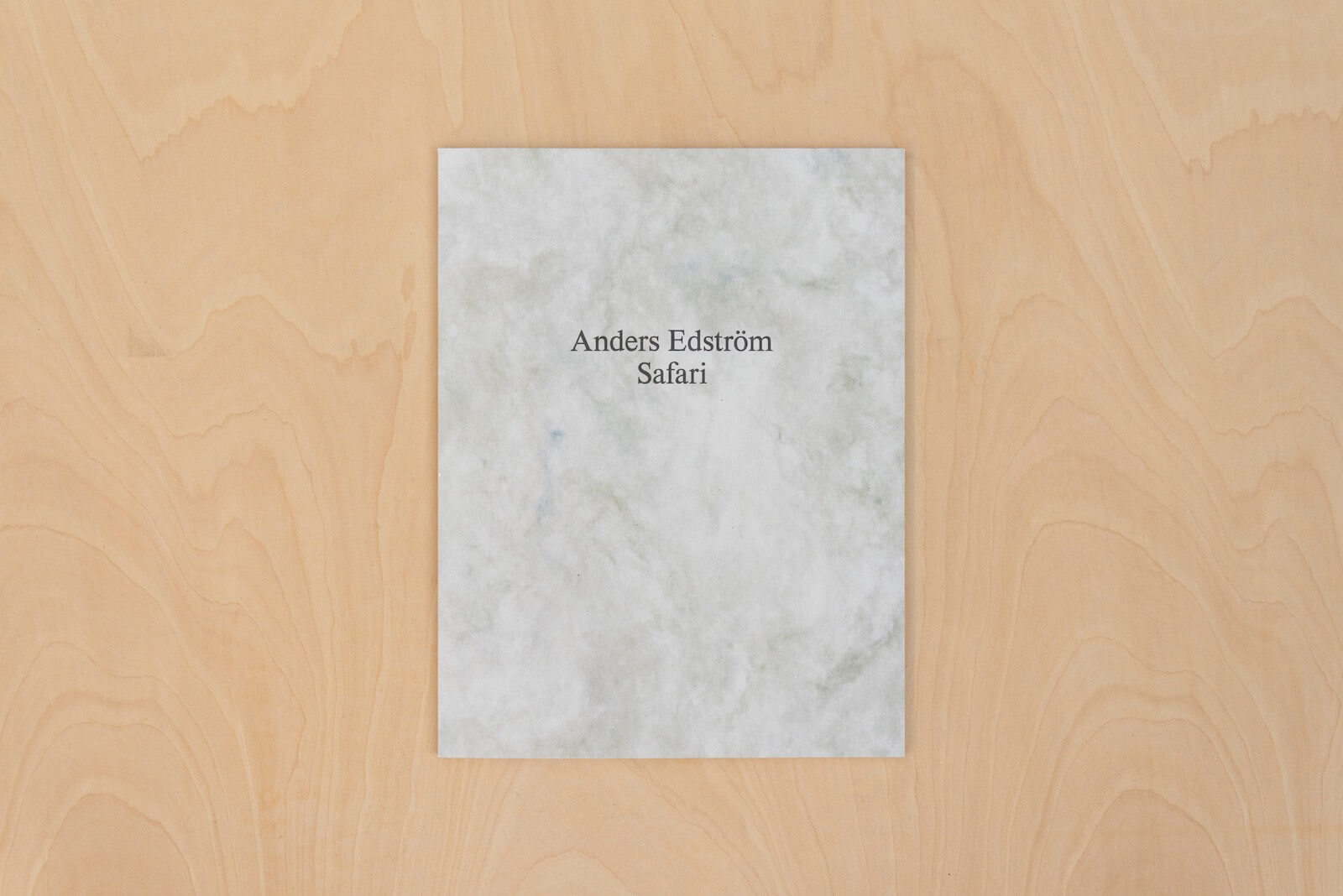 Safari – Anders Edström, Nieves
This might be my all time favorite book. It's always in my mind. It's sweet, subtle, and mysterious. I don't want to say much more about it, because I might ruin it.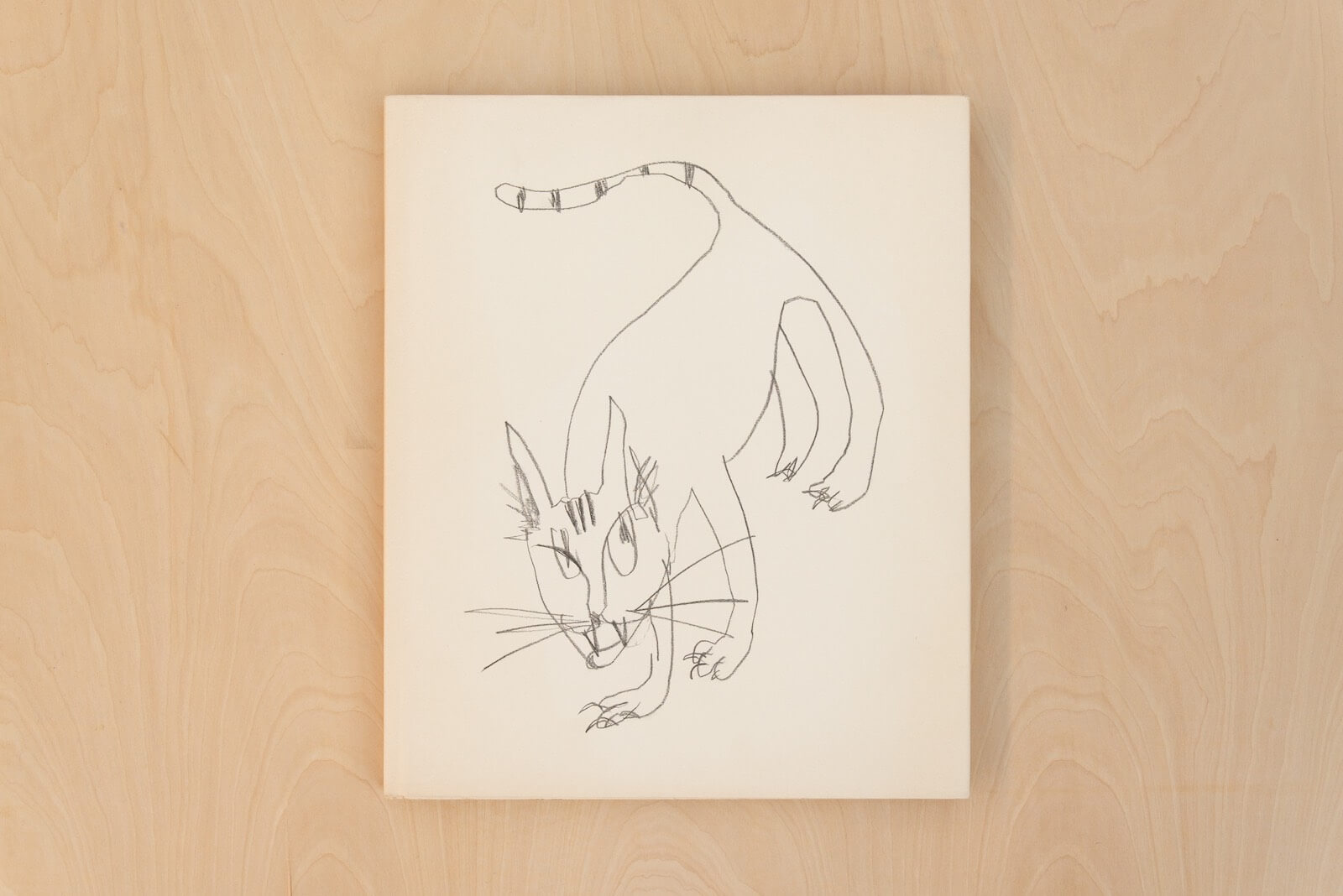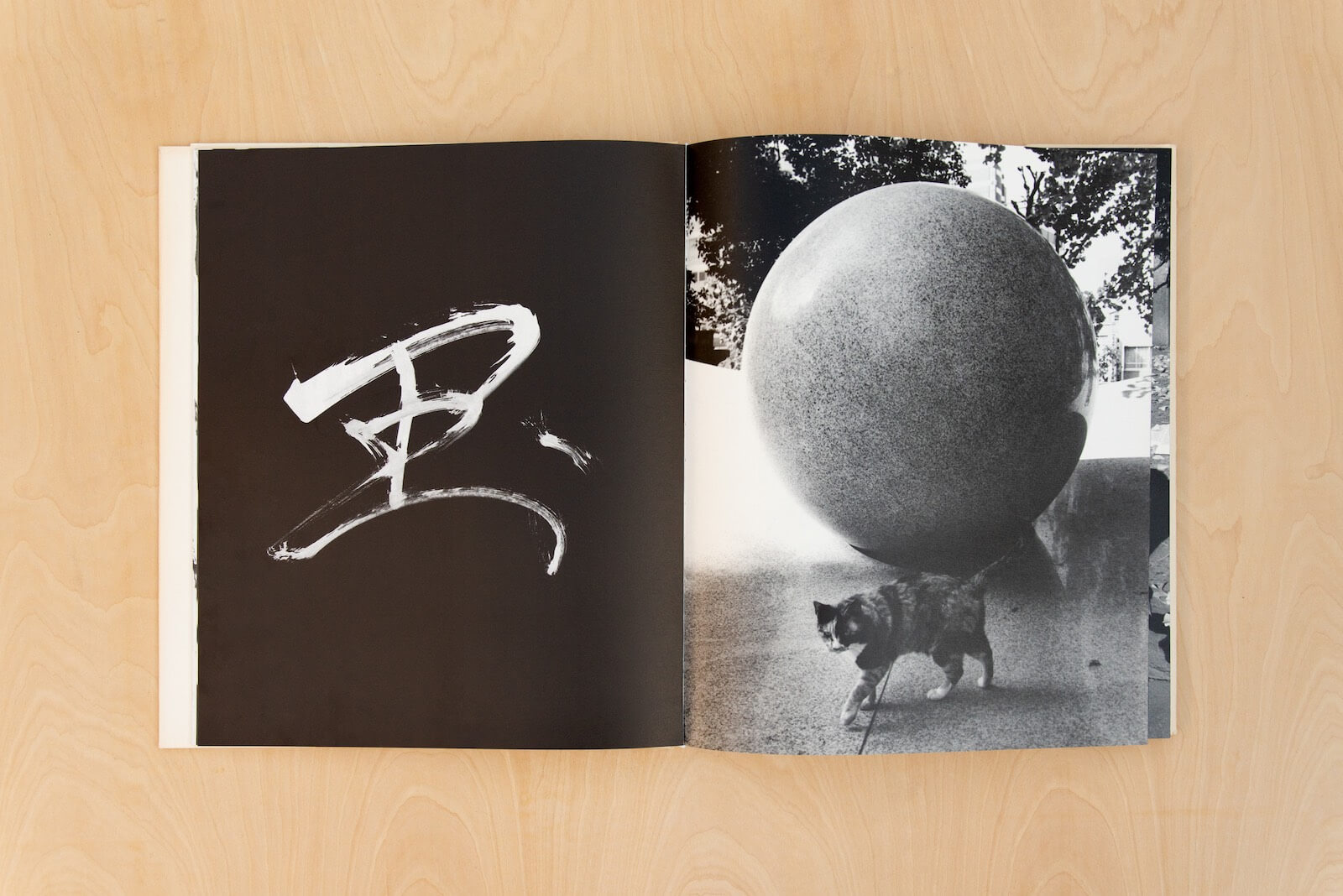 Neco – Yuichi Hibi, Nazraeli Press
I saw this book at Dashwood Books in New York maybe around 2009 and I loved the cover so much I spent nearly all the money I had at the time to buy it. It's enormous. Whenever I move and build a new bookshelf, it has to work for this book or else. I love the idea that for a big, elegant photo book, there is just a white cover with a pencil drawing of a cat on the front. Inside, there is this great mixture of the enormous, moody photographs of cats in Japan – they're really dark and sinister photos of them – and these wonderful pages of calligraphy/ gestural brush strokes. It's a nice balance between the heaviness and intensity of the images and the lightness of a brush stroke on a blank page.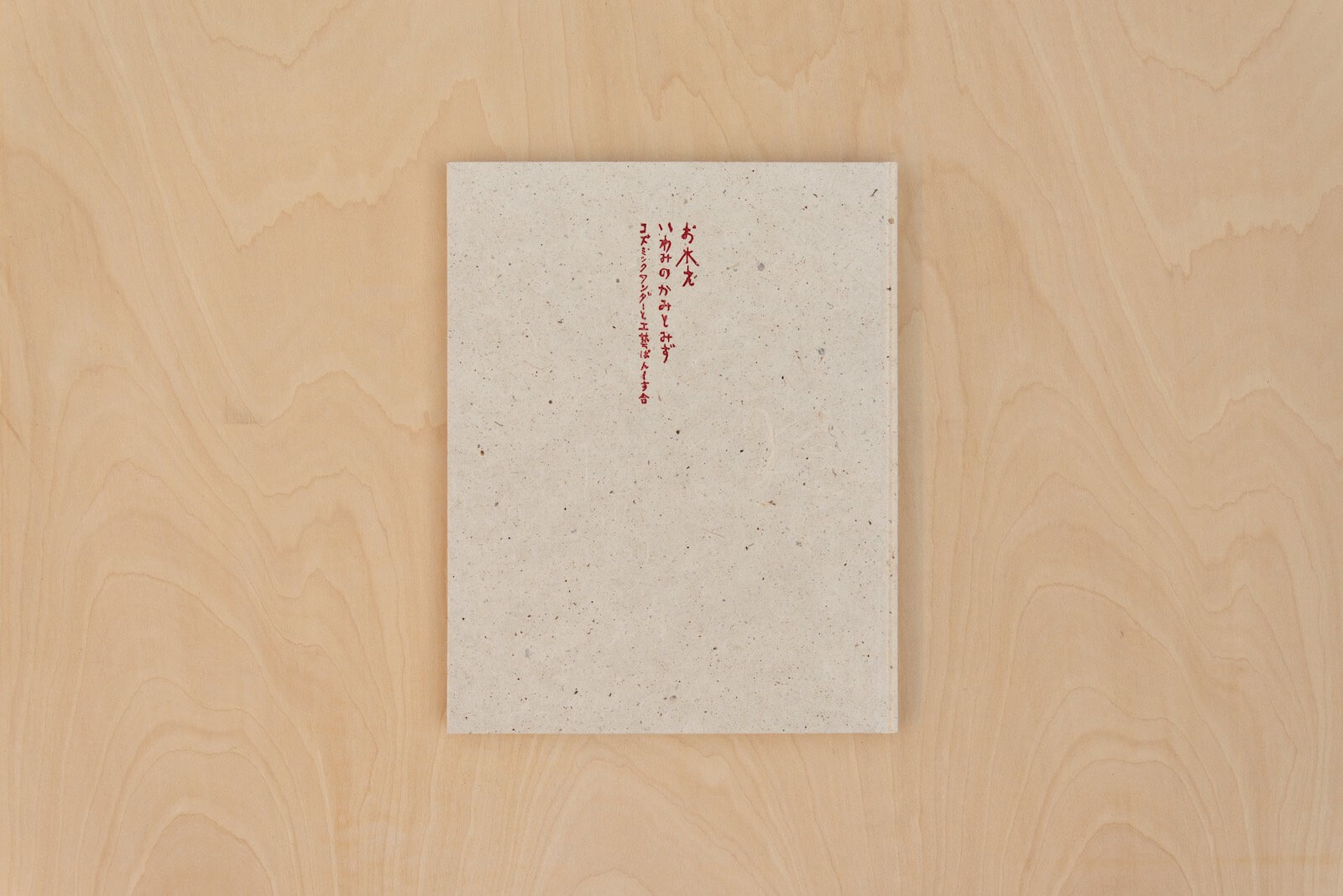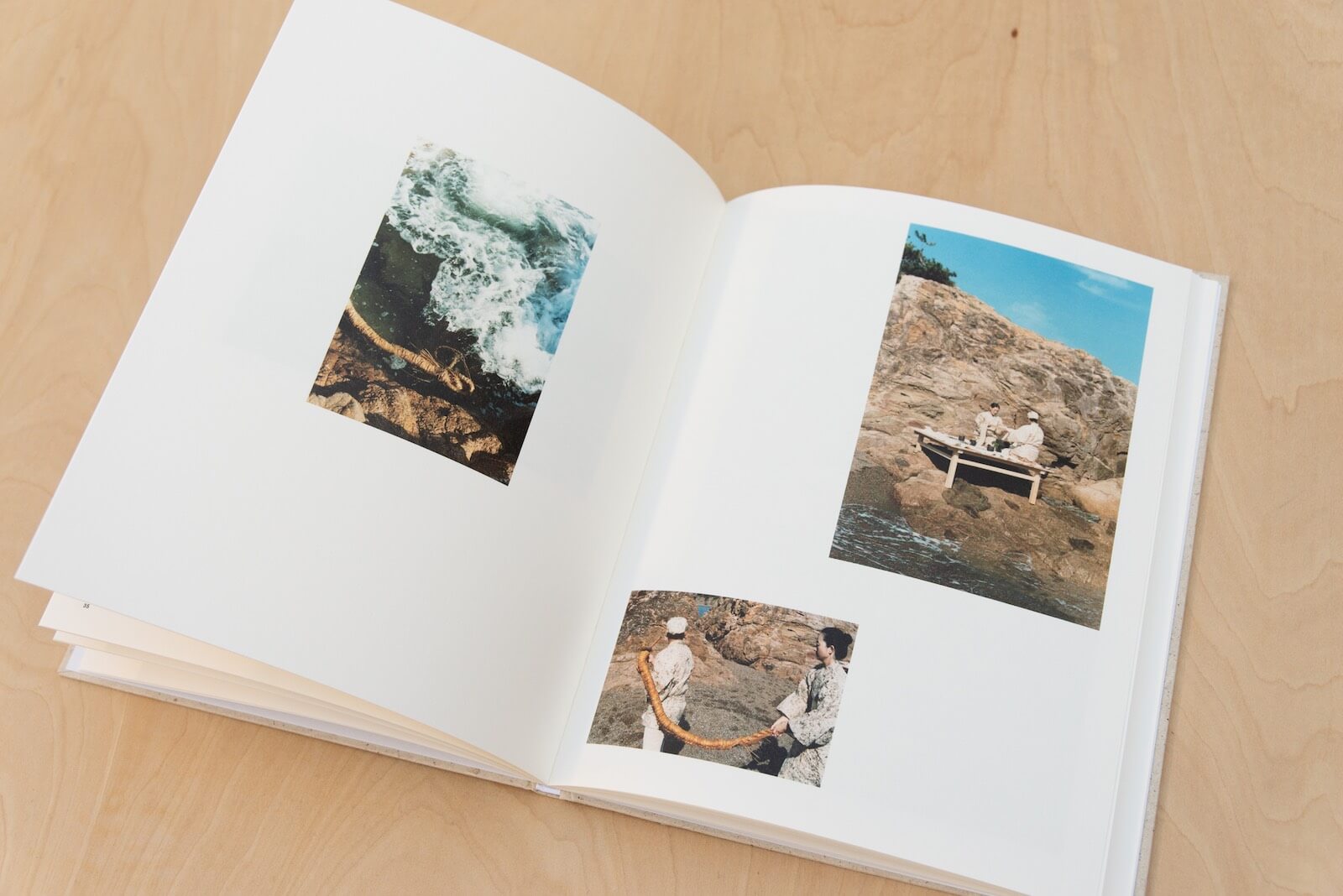 Omizue Iwamino Kamito Mizu – Cosmic Wonder, Iwami Art Museum
I came across this book on my last visit to Tokyo in the fall of 2017. I went to see an exhibition with my friend Patrick Tsai in the basement of a building in Ginza, by an artist named Yukinori Maeda who is the founder of the legendary art/ clothing company Cosmic Wonder. This project is a collaboration by him and another artist, Sumiko Ishii, and together they go under the name Kogei Punks Sha. The exhibition completely mesmerized me, so much in fact that I couldn't stop thinking about it over the next few days, and I went back to the gallery to see the show again and bought two copies of this book, one for Patrick and another for myself to take home. The exterior of the book is wrapped in a special hand-made Japanese paper, and the photos inside are taken by another one of my favorite artists, who I will mention again below, Yurie Nagashima. Here is a little text I copied from inside the book: "Omizue is the ceremonial act of serving spring water to guests who arrive as symbols of all the life that the earth sustains. The hosts of the ceremony are dressed in garments representing mountains, oceans, and rivers. The water itself, as it circulates between nature and human beings, expresses a sense of harmony among a diversity of elements. Maeda and Ishii had visited the site many times in their preparation, observing the environment, absorbing the traditions that remain tied to this land, and imagining the relationships that the earliest humans has to their habitat. The ceremony, incorporating elements from various eras, thus transcends the value of any given time and aims toward the realization of a beautiful, infinite moment."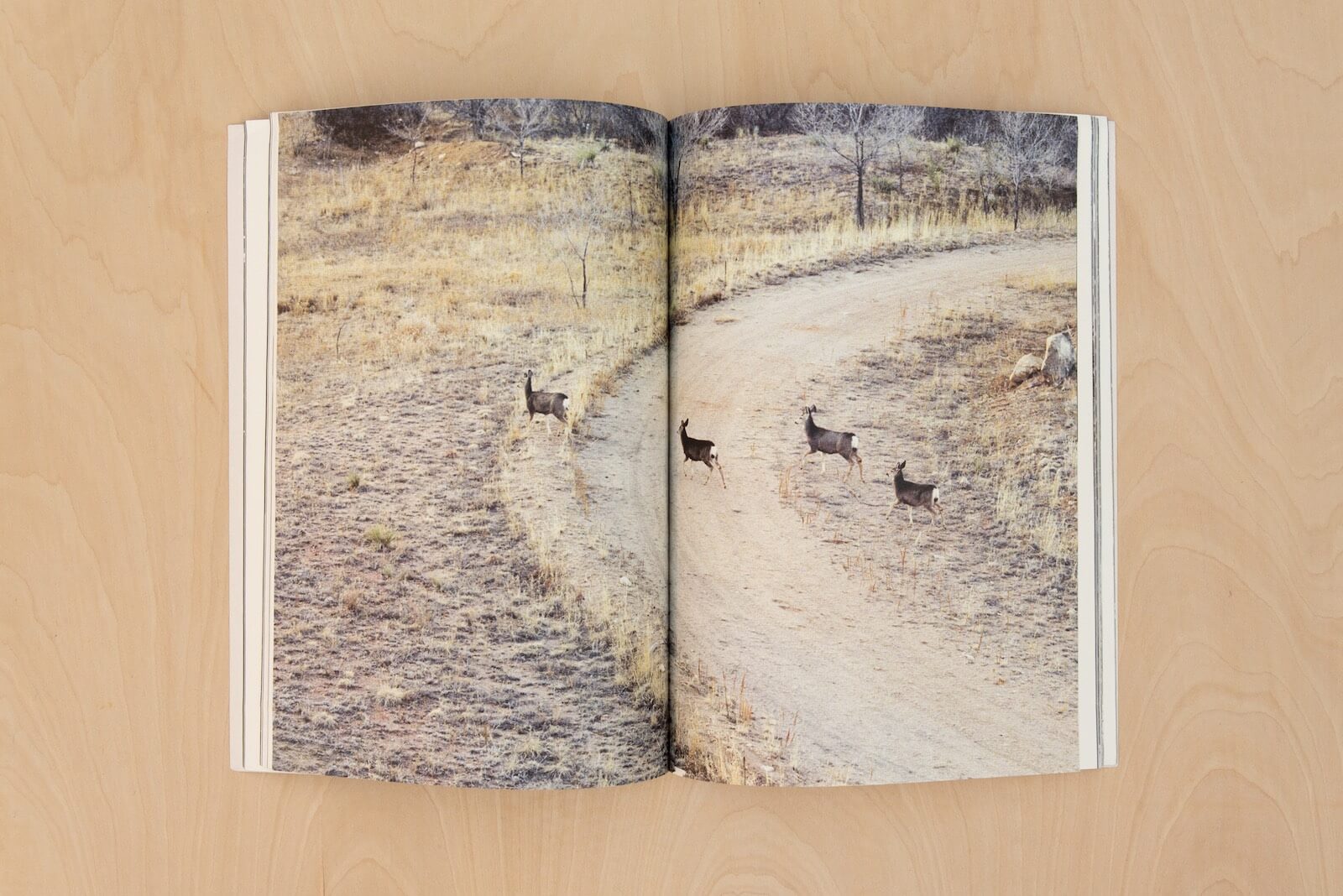 Buck Shots – Peter Sutherland, powerHouse Books
Buck Shots is one of my all time favorite books. I first saw an exhibition of Peter's work in New York and then this book around the same time, probably around 2007 or 2008. This book changed my whole perspective on photo books back then and it made me so excited to take pictures and start to make books. A few years later I met Peter and he wrote inside my book "carry small camera, but make big book". Eventually, when I started my own publishing company, Peter was one of the first artists who I published and I am so proud of the book we made together.
Vinter (no name) – Lars Tunbjork, Gallery White Room
Lars Tunbjörk's work has been a major inspiration to me for a really long time. This is the first book I ever got of his, published by the Gallery White Room in Tokyo. This book has no title or any words anywhere on the book, but it's a smaller selection of work from his series Vinter, printed in this really oversized format. I love Lars' work so much and this book is what really got me into it. The thing I get from Lars' work is this simultaneous overlap of gloss and grit, hi fi and lo fi. It's embedded in every one of his images and especially so in the images in Vinter. I can really relate to something going on here in some core level, and it just feels so right to me.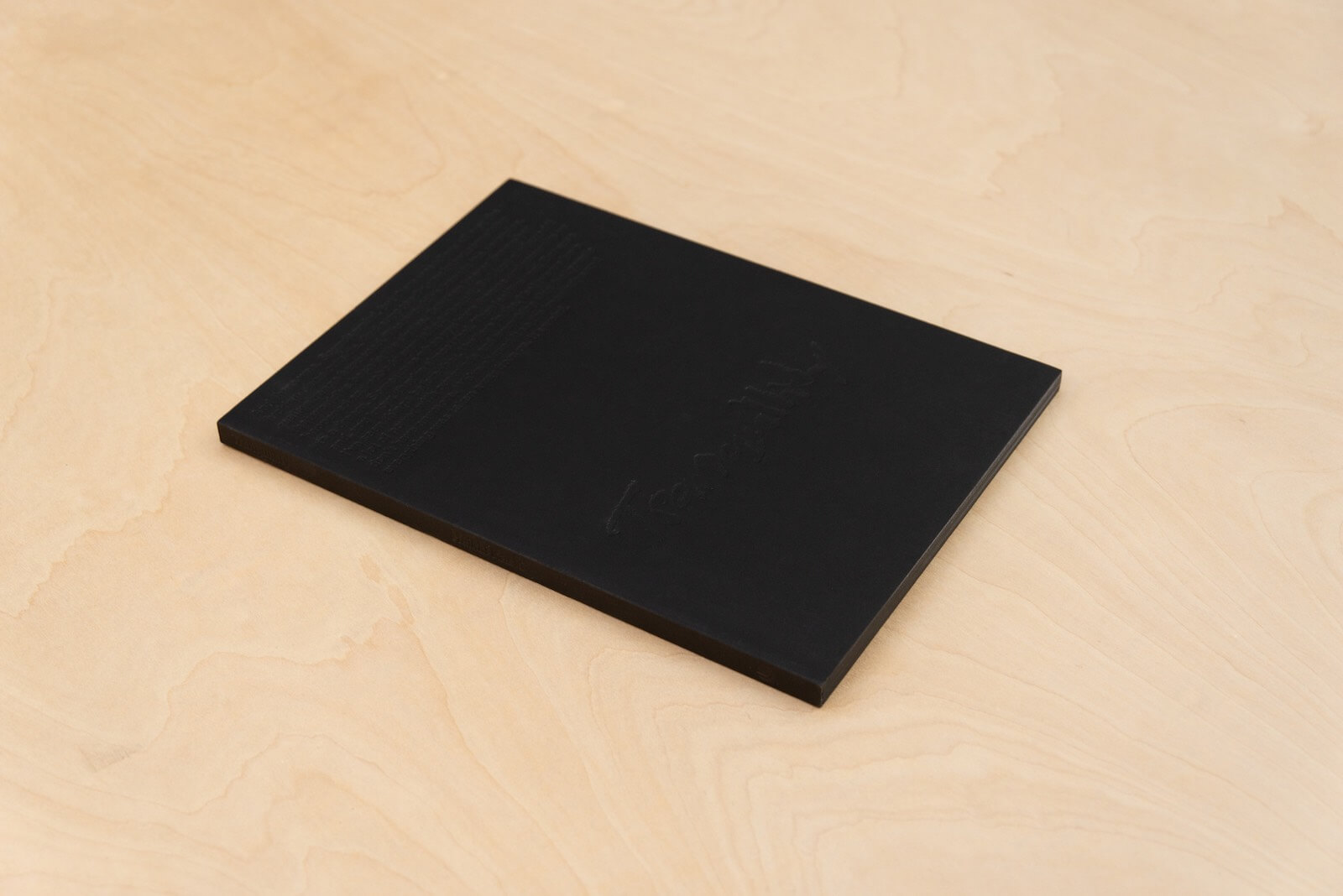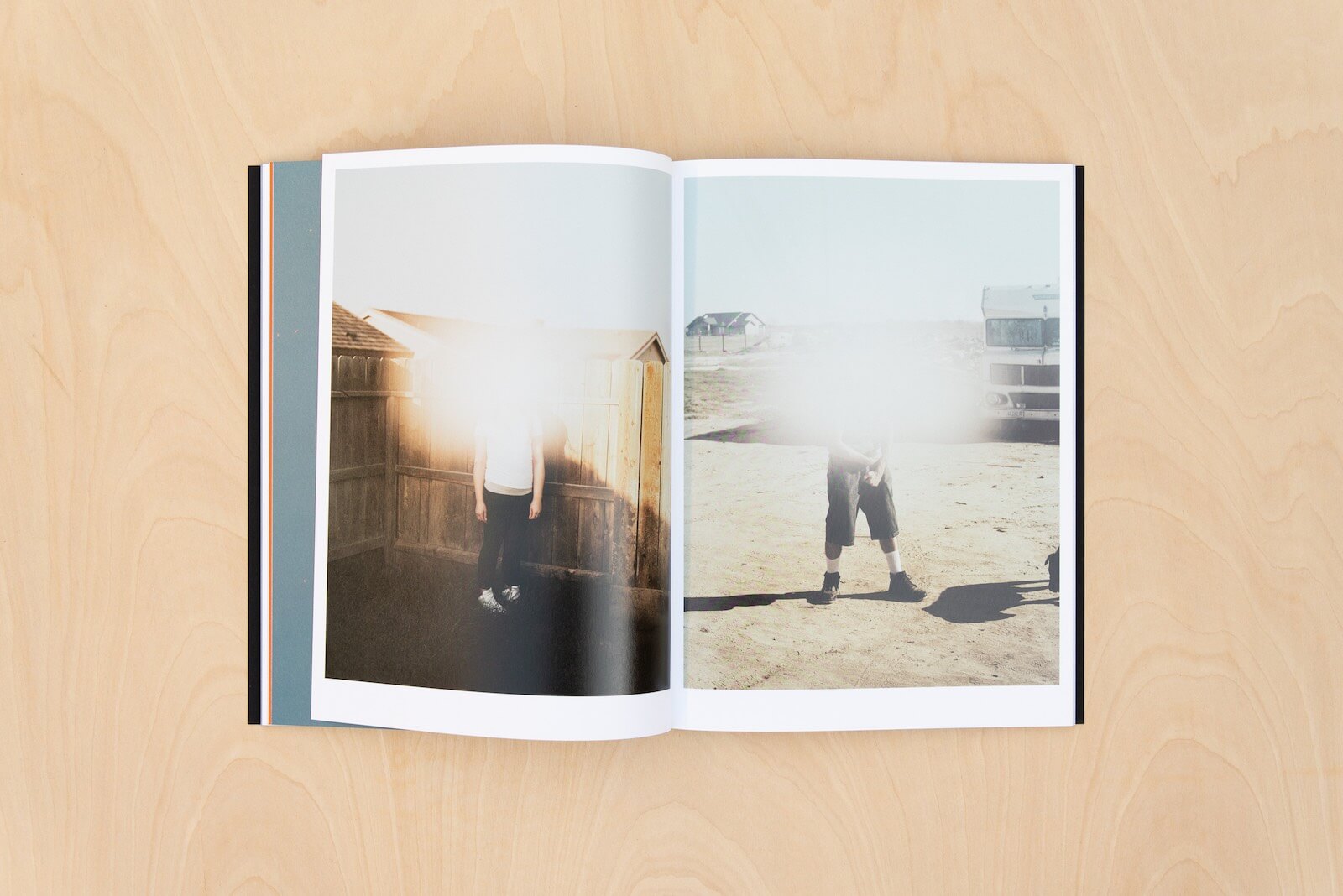 Tranquillity – Heikki Kaski, Lecturis
This is such a wonderfully designed book, and the images are excellent as well. I found this a couple years ago and it was totally refreshing to me. It's a super elegant book and I feel like it's pushed the boundaries of the soft cover format. I love books where every little detail has been considered and this is one of the finest examples of that which I've seen.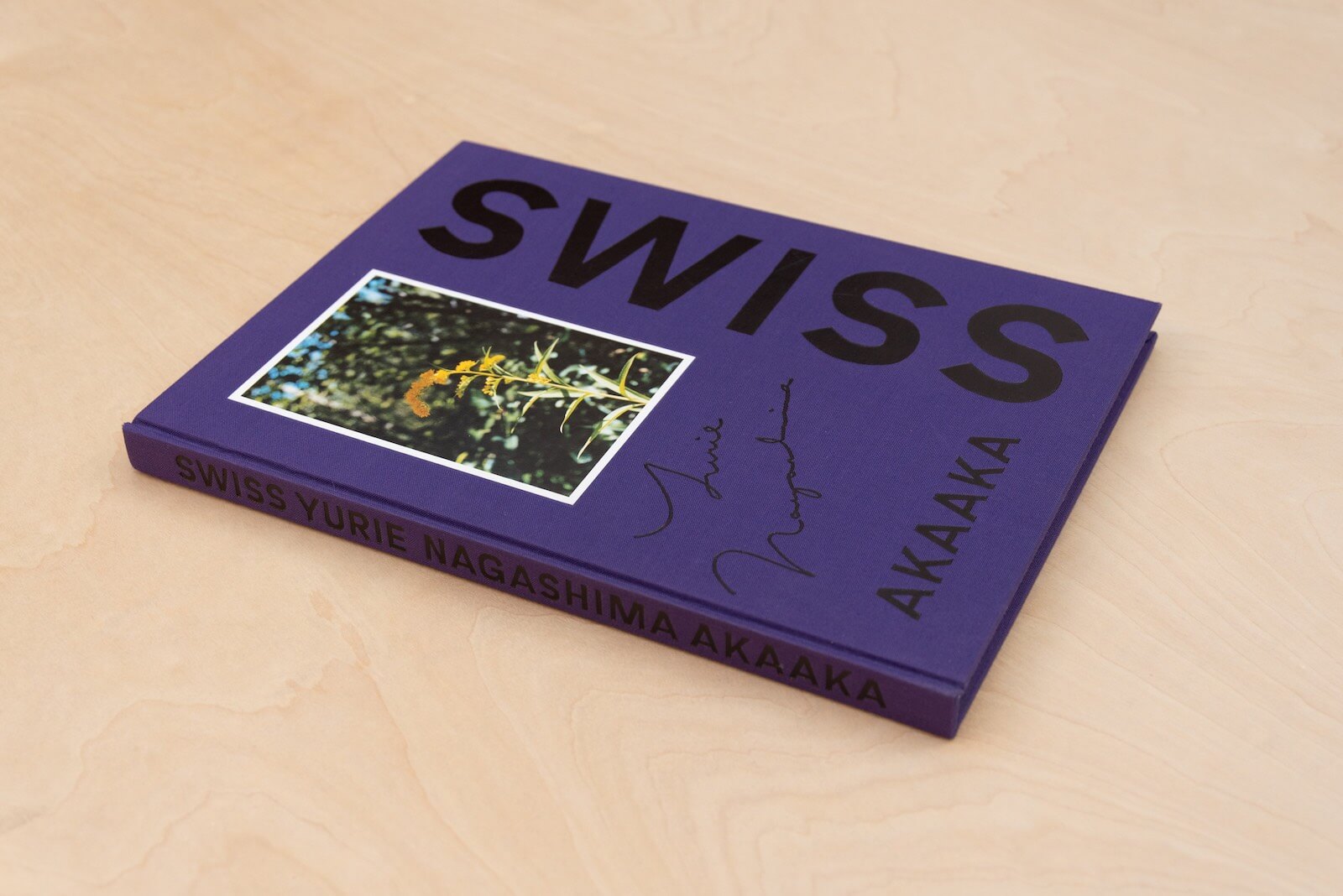 Swiss – Yurie Nagashima, Akaaka
This book is really fascinating to me. I'm pretty sure this book is about a Japanese woman who spent a few weeks in Switzerland. She kept everything from the trip including photographs and journal entries, but also train tickets that are actually reproduced and stuck inside the book. The feel of this book is also perfect. It has such a good weight, it feels wonderful to open and to hold. It's made in Japan and it's a constant reference for me in terms of aiming for the highest quality.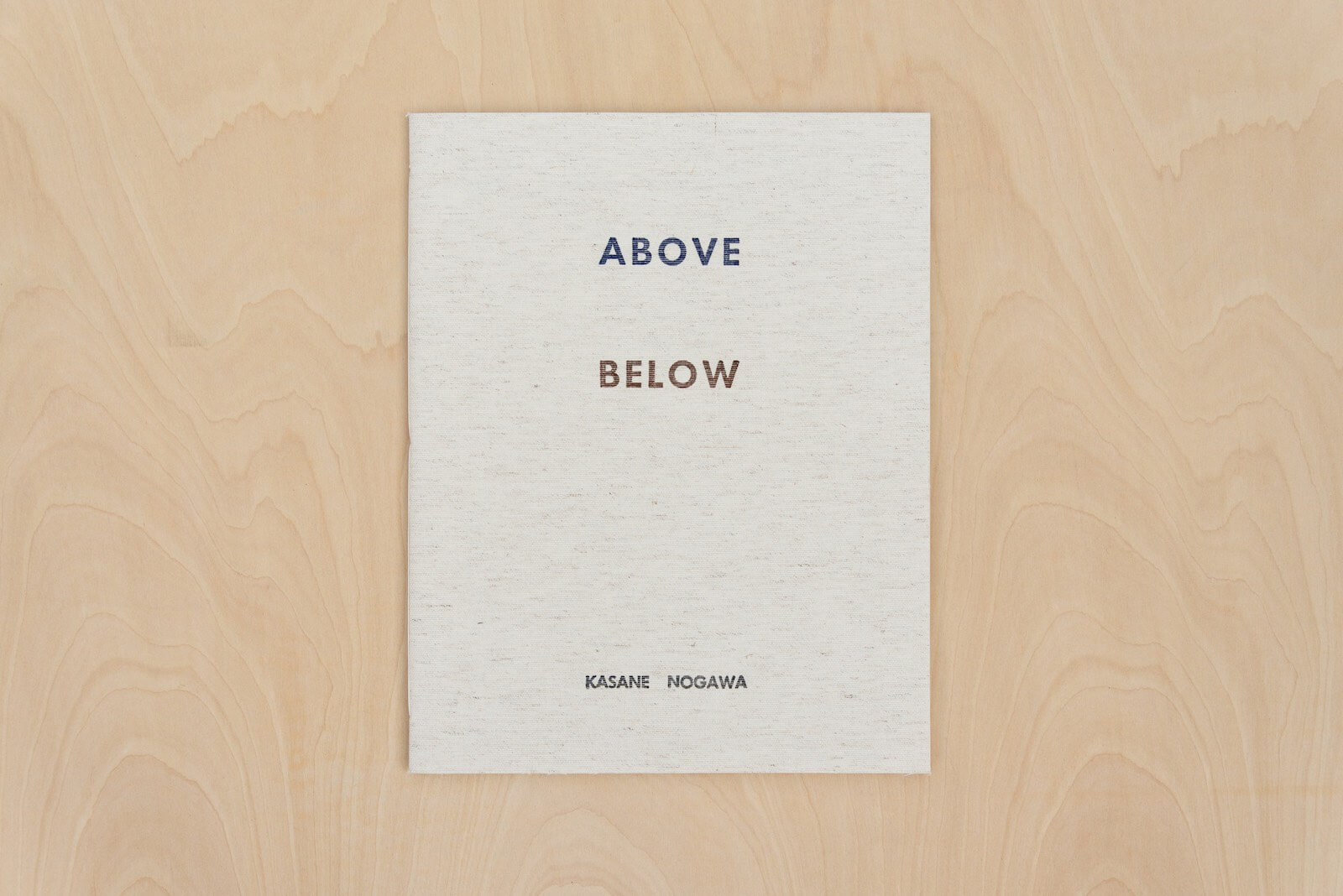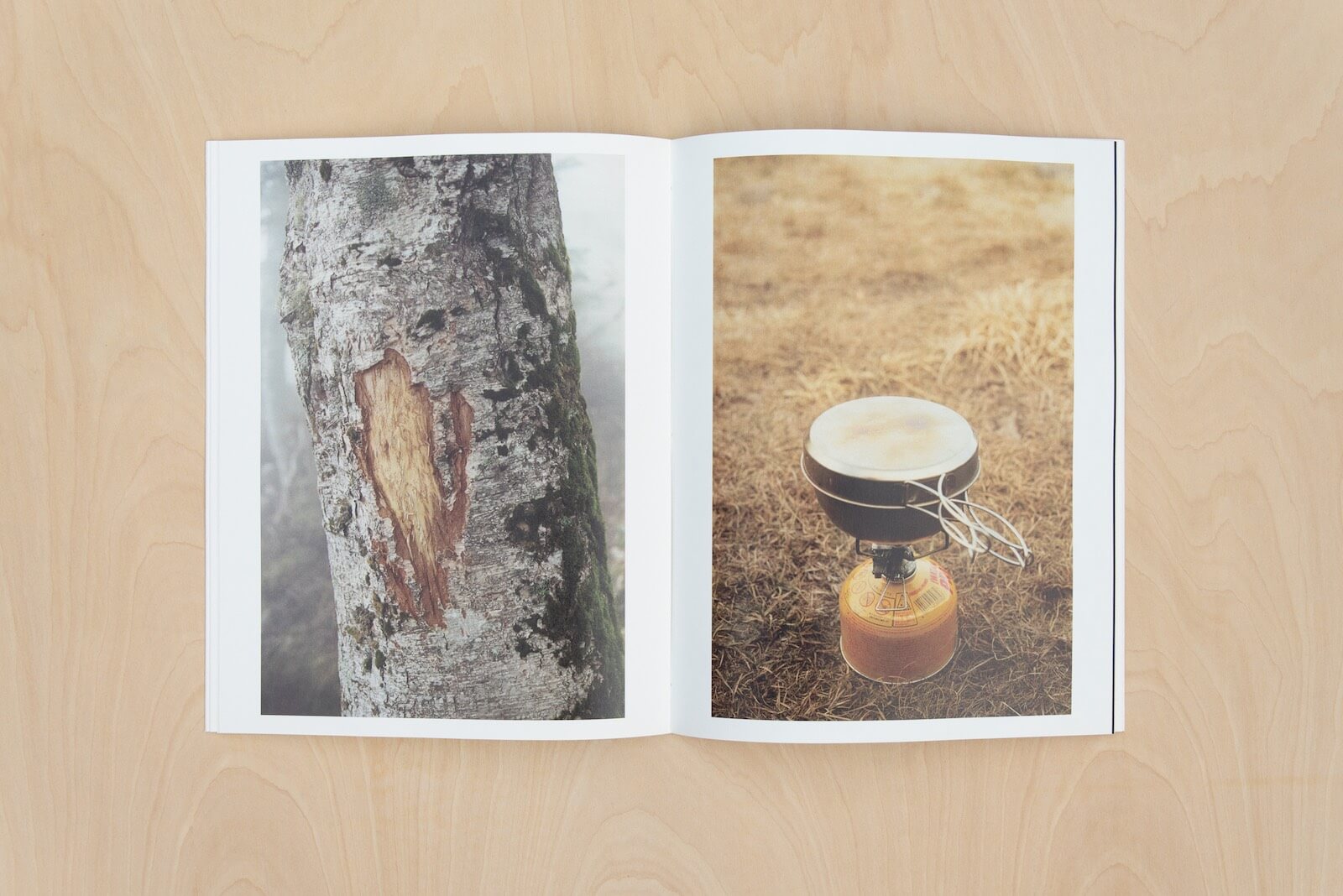 Above Below – Kasane Nogawa, Gottlund Verlag
I am basically the luckiest person in the world because I met this incredible artist and book designer named Nicholas Gottlund back in 2007 through my friend Andrew Laumann, another amazing artist and musician I was very lucky to meet early on in my days in New York City. Nicholas lived in a small town called Kutztown, PA and came from a family who were book makers and printmakers for multiple generations and it really ran in his blood. Nicholas always approached everything he worked on with the most unique and pure sensibility, and it really came through in his book designs. He ended up publishing my first book ever – more on that later – but it's thanks to Nicholas and Gottlund Verlag who really set my passion for books into course. We also shared enthusiasm for many other artists who he also later made books with, such as Sam Falls, Peter Sutherland, and Kasane Nogawa, whose book Above Below, published by Gottlund Verlag, is one of my favorite possessions ever. It's so simple, but so elegant and perfect. Nicholas made all the books by hand in a converted barn in the woods in Pennsylvania. Kasane's photos in this book are from these really gorgeous camping trips in Japan and they are misty and fantastic. This book and all others from Gottlund taught me that you can do a lot with a little.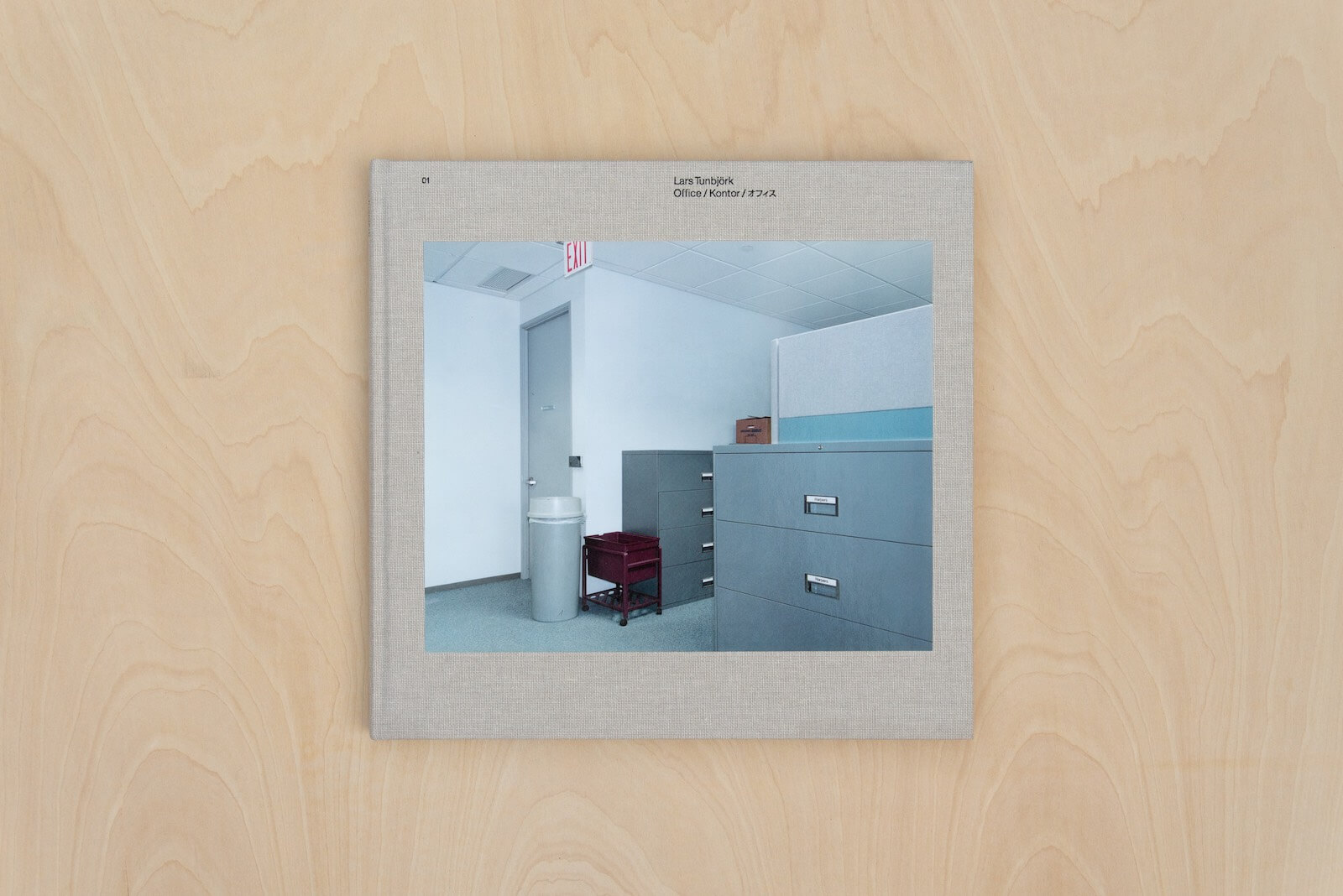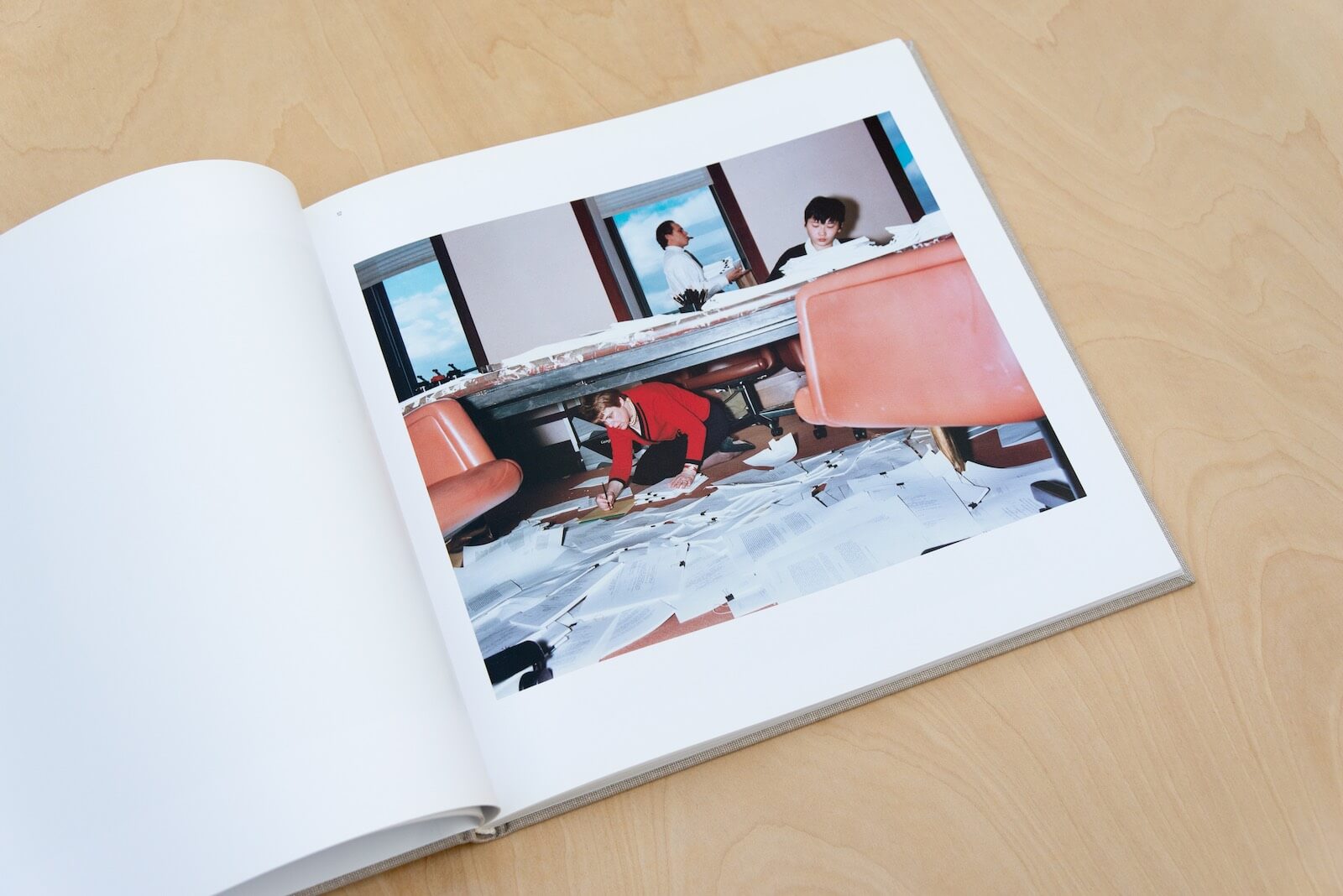 Office – Lars Tunbjörk, Journal
Since falling in love with Lars' work years ago from my first copy of Vinter, I always wanted to find more of his work in person, especially this older series which is totally iconic, named Office. Since it was published in 2002 it was hard to finally track down a copy of my own, but I recently came across this first edition copy in good condition which I was so ecstatic to finally own, it's even signed by Lars. A few years ago my heart broke in half when I learned of Lars' sudden passing. You never expect something like that to happen and I had always hoped of meeting him one day, as someone who's work has so deeply touched me. Although I never got to meet him, I'm thankful that his terrific work will live on forever through his books. One reason I love photography and art books is that they preserve art so that it can be viewed intimately by many people all over the world, for years and years into the future, like putting on a record by your favorite band. Maybe you didn't get to see them play in the 60's or 70's, but the record can be just as inspiring and impactful to someone decades later. I consider a good art book to be like a good album, it can be meaningful to someone who may discover it many years down the road, someone that the artist would never imagined having met, and that is really magic to me.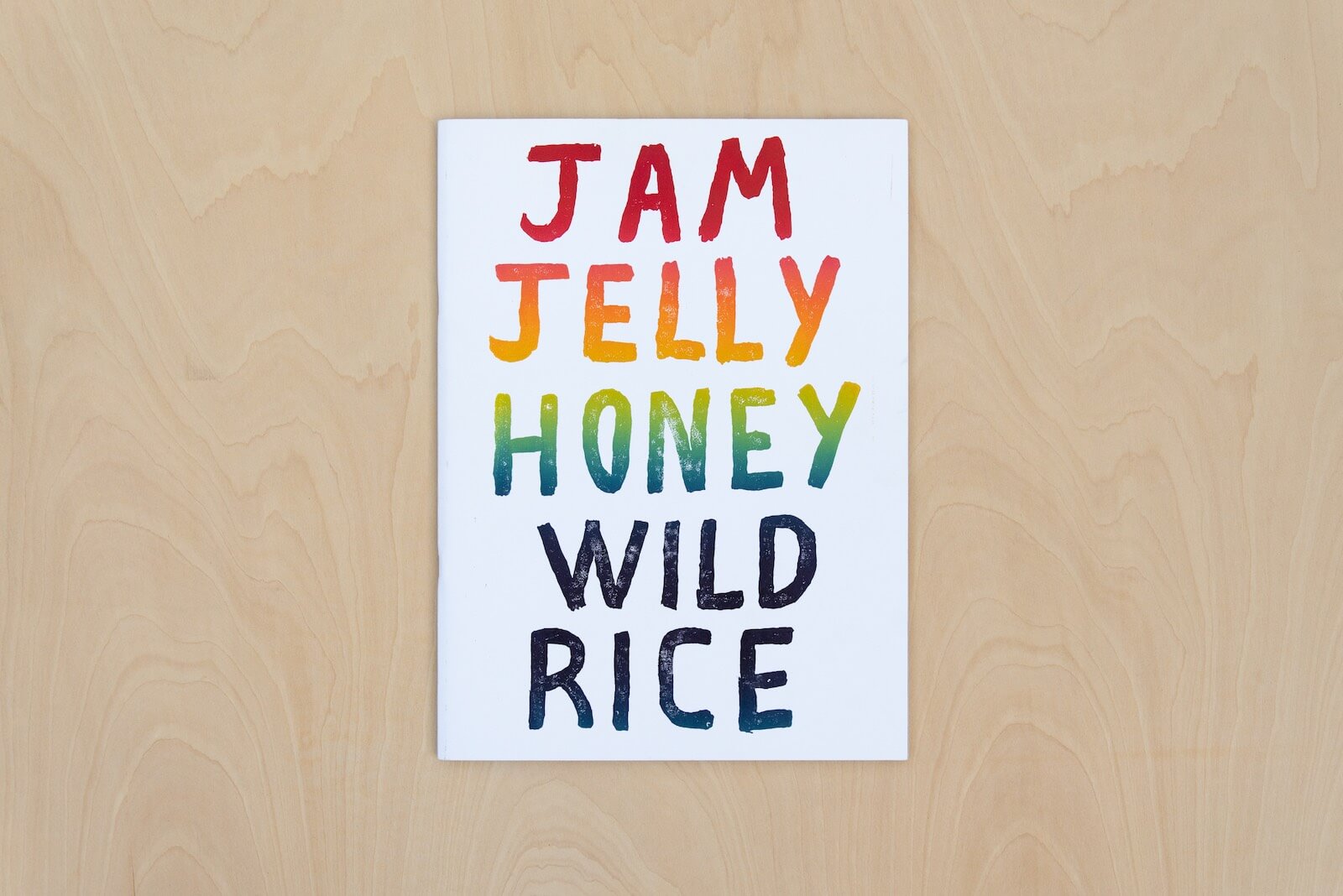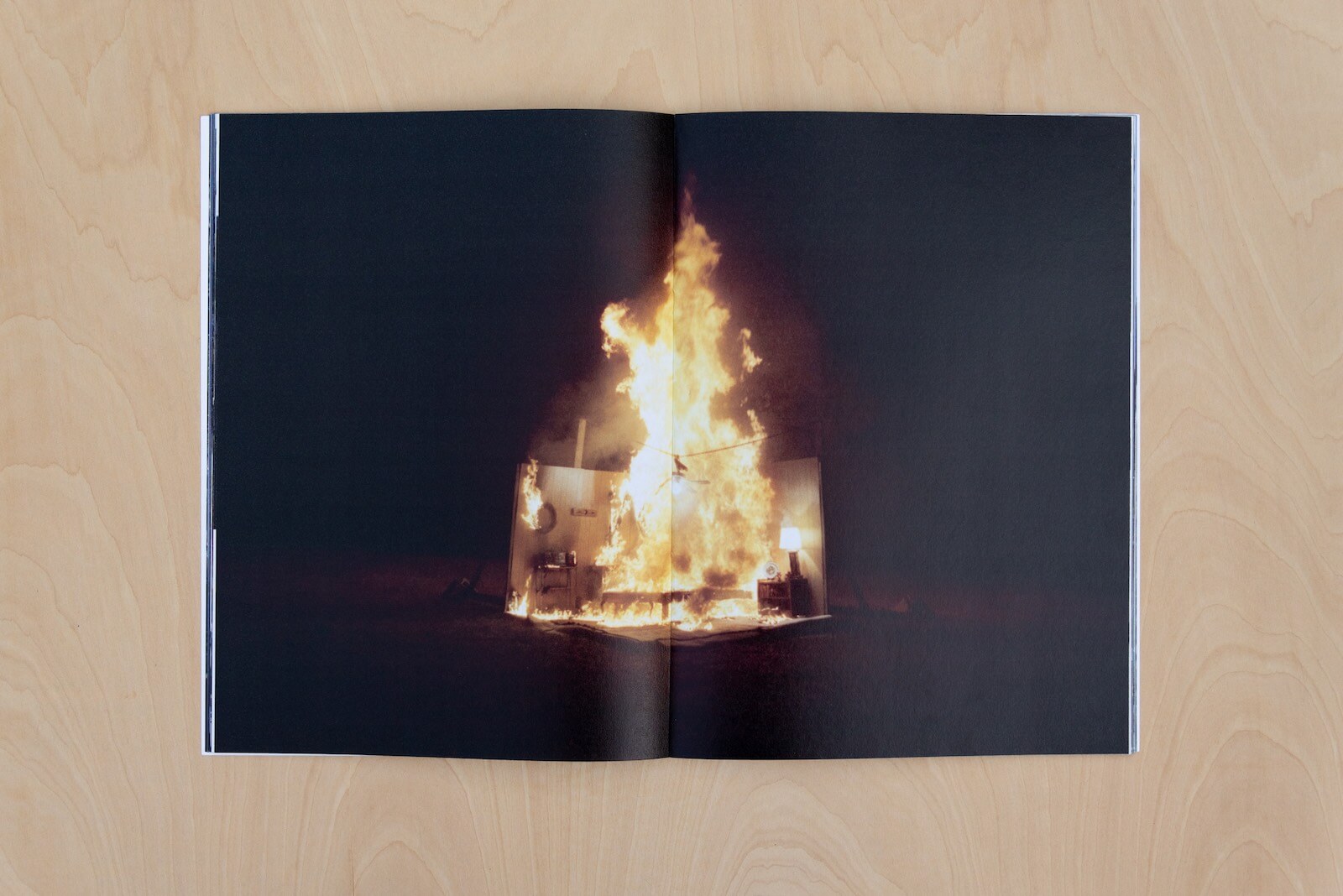 Jam Jelly Honey Wild Rice – Coley Brown, Gottlund Verlag
Coming back to my early days in New York, In my early 20's, when I met Andrew Laumann and Nicholas Gottlund and Peter Sutherland, It became very clear to me that my main mission would be to create my own photo book, it became this total burning desire and I knew I wanted to make a book however possible. I had dropped out of school the year before in order to clear my head and figure things out what I wanted to do, and I began to drive around the US as much as I could, meet people, and take pictures where I went. After this, I knew I had to try and make some sense of these photos I'd taken, to process my experience and the images I'd taken, and only after then would I know what would come next. By some chance of fate, I met Nicholas who was starting a book company and we got to work together to make my first photo book, and his first release under his imprint Gottlund Verlag, called Jam Jelly Honey Wild Rice. To make a book together was so organic and really felt like the best thing I ever, I feel so lucky to have met these great people and we all shared this passion and experience together. Nicholas and I designed the book together, and he printed the 250 unique gradient covers on his family's old letterpress in the barn, and put so much love into it. That experience really blew me away. Since then, the marriage of photography and bookmaking has really shaped the last 10 years of my work and life. It's given me an outlet for my ideas which I am endlessly grateful.
Ametsuchi – Rinko Kawauchi, Aperture
This is another book that just nailed it for me. It's so special to pick up something made by people that you've never met, or live on the opposite side of the world, and you just feel right at home. I had always been interested in Rinko's work since I first visited Japan, she's an all star there. But when this project came out it really pushed it over the edge for me and I was absolutely blown away. She photographed these fields burning up for Ametsuchi, it's super powerful and beautiful to me. I've always been drawn to photographing and filming fire, part of some primal, cave-man instinct I must have, and I've spend years continuously photographing bonfires in Louisiana where I grew up. I am so inspired by the power of Mother Nature, and the intrinsic beauty within natural world around us. As much as I appreciate man-made artwork and design, my ultimate appreciate is for nature and it's raw beauty and complexity which goes way beyond us. A lot of the titles I've published with my own press, Silent Sound, have to do with Mankinds's complicated relationship with nature.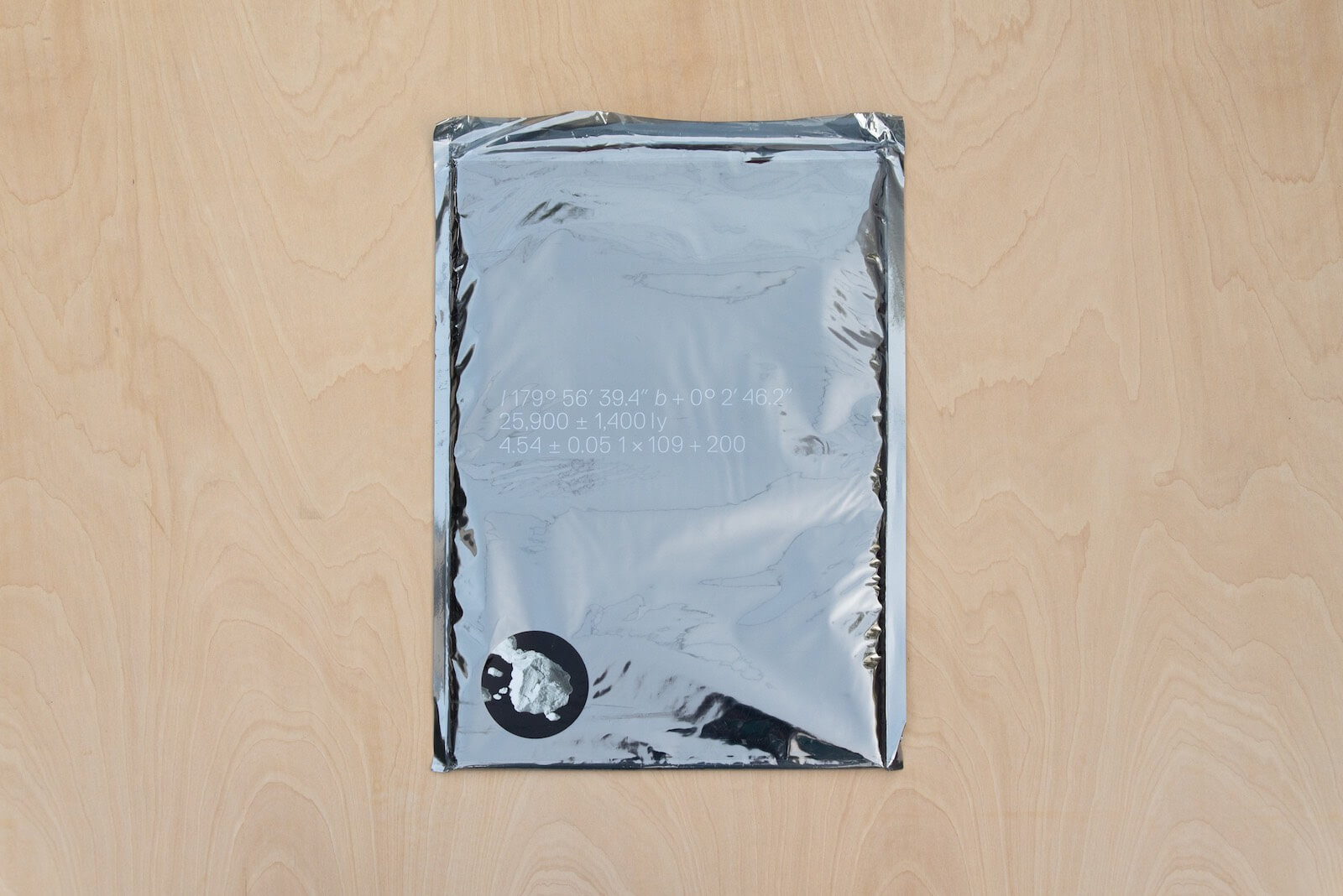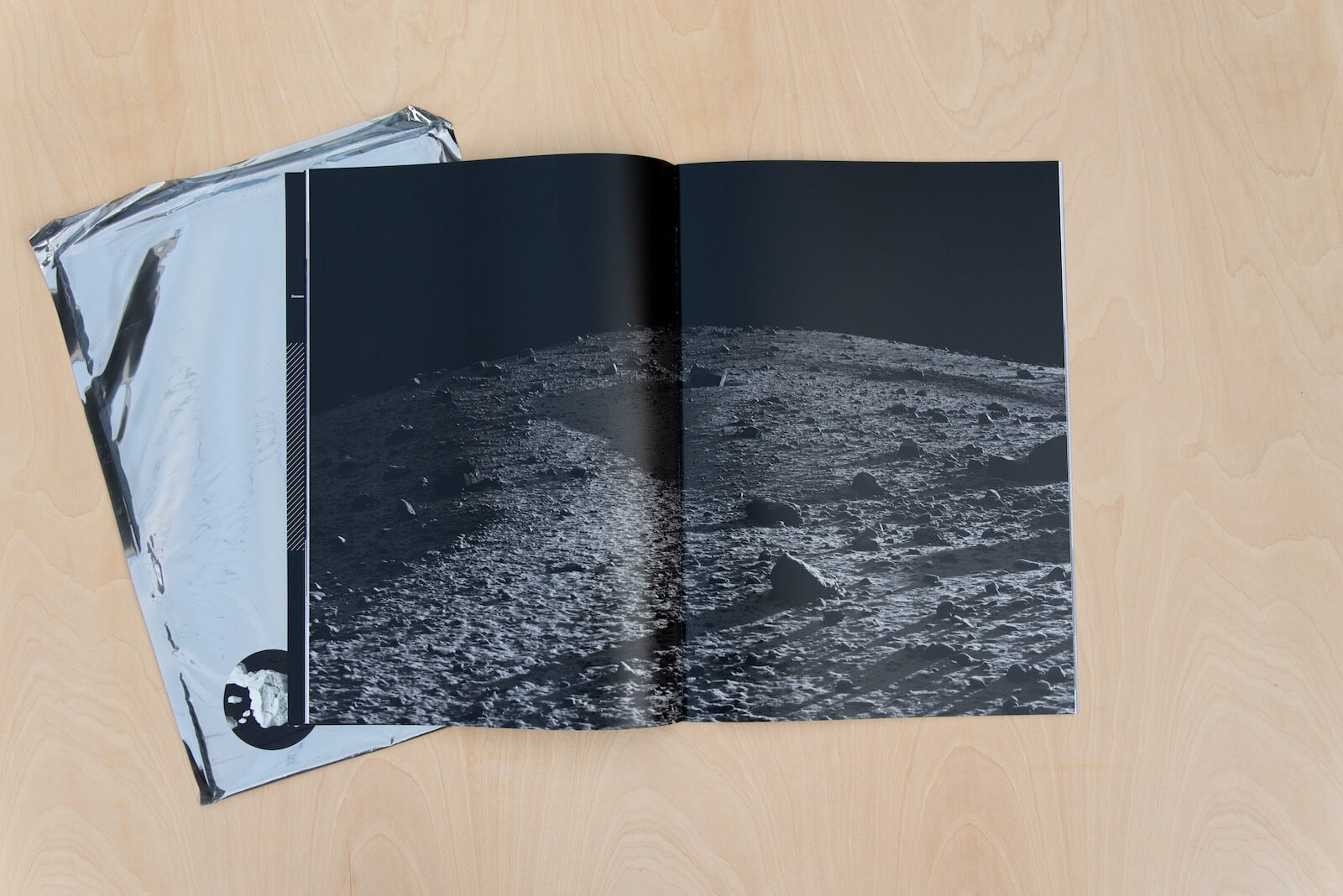 Actions of Consequence – Lucy Helton, self-published
An interesting thing about the world of art books is that some of the best projects are sometimes never even published, for whatever reason, or if they are published then maybe they only get seen by a few lucky people. Some of the very best projects I've ever seen are often the ones which are hand made or produced by the artists themselves, often in very small numbers and without widespread distribution. I was introduced to the artist Lucy Helton a few years ago in New York by my friend Ports Bishop, as they had worked together at the International Center of Photography (ICP) in New York. Lucy made this amazing, gigantic book called Action of Consequence on her own, and it's such a good project. In it, she takes an interesting idea that it is some time in the future, the earth has been essentially been destroyed by humans or either some other unknown force, and this is like some kind of last transmission of glitchy images that are showing the now scorched, unrecognizable earth landscape from a satellite view or space. I feel that Lucy is one of the most interesting photographers working now and I can't wait to see what she will do next. I love the concept of this special book and it inspires me to see how people can use photography and art books to express these abstract ideas and feelings. There are so many other books that I'm inspired by which I would love to discuss – it's an amazing time right now to be able to make your own books, records, films, and to get out and share them and connect with people on that wavelength all over the world, whether you even speak the same language or not, it's a powerful thing.
---
Rocket Science has been featuring the best in contemporary photography since 2016 through interviews, conversations, studio visits and essays by photographers, writers and artists. Your donation to Rocket Science directly supports new artistic content in the pages of Rocket Science and helps 
us pay our contributors fairly.