Emma Bowkett and Max Ferguson
Emma Bowkett is Director of Photography at the FT Weekend Magazine. She is a curator of photography and university Associate Lecturer at London College of Communication (LCC). Emma regularly participates at international workshops, portfolio reviews, festivals and awards. Emma is the curator for a Financial Times special supplement and talks programme at the annual Photo London photography fair.
Max is a photographer, writer and curator. He is the Founding Editor of Splash & Grab Magazine, the Director of Photography of Port Magazine and a freelance Photo Editor at the Financial Times Weekend Magazine. He is a lecturer on the BA Photojournalism and Documentary Photography course at the London College of Communication and a regular visiting lecturer on various photography programmes across the UK.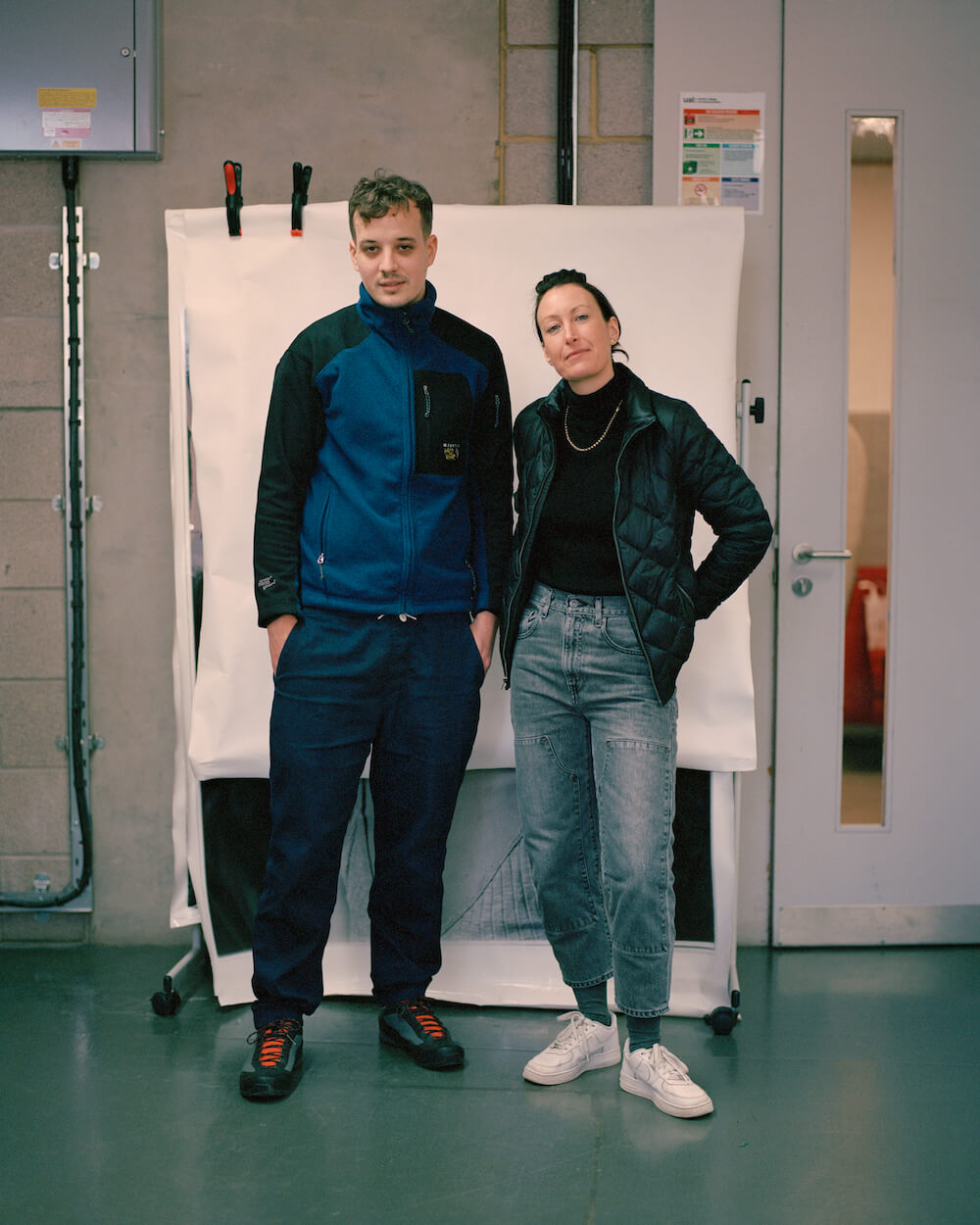 Emma Bowkett (EB): So, Max, we're in lockdown. I probably speak to you as much as I did before, if not more. I miss you, miss seeing you in a physical space, but I feel that because we teach together and work together, our conversation hasn't diminished. What do you think?
Max Ferguson (MF): It's weird because we are still working together all the time despite the fact that nearly all the things we work on have either changed or been cancelled or moved online. There are so many different ways we work together it seems that, although everything's been flipped upside down, we're still working together, which seems quite strange because most of it has been cancelled.
EB: Yes, because we've been collaborating for such a long time, so much of what we do happens informally – exchanging ideas, sharing Instagram feeds, asking advice and broadening our creative circle. It's always been quite loose like that. Of course, the biggest challenge for us right now is teaching online. To continue to produce a physical publication whilst learning how to navigate the day-to-day, to ensure students' welfare is being supported and that they are getting the same rich learning experience they would have, had we been on campus. 
MF: It's been quite weird because we're both working on separate magazines and learning how to make those in lockdown but also teaching people how to do that and it's pretty interesting learning from what we're teaching. It's quite rare having that exact exchange of information, doing exactly the same thing as our students at the same time. 
EB: We're learning together.
MF: Which is what it should be, it's what we were always being told at teaching training, that the peer to peer learning includes us learning, as well. It's been a nice part of it, I guess.
EB: That's true, we are able to recognize challenges and highlight them to our students through our personal experiences and it's happening in an immediate way, as you say. You have produced Port Magazine and I have done the same each week with the Financial Times Magazine. We initiated workflow structures quickly because we had to – we are able to feed this back and discuss it with our students – I guess we have a handle on the pitfalls and potential challenges and we can share those experiences. This is maybe comforting for our students – or maybe not!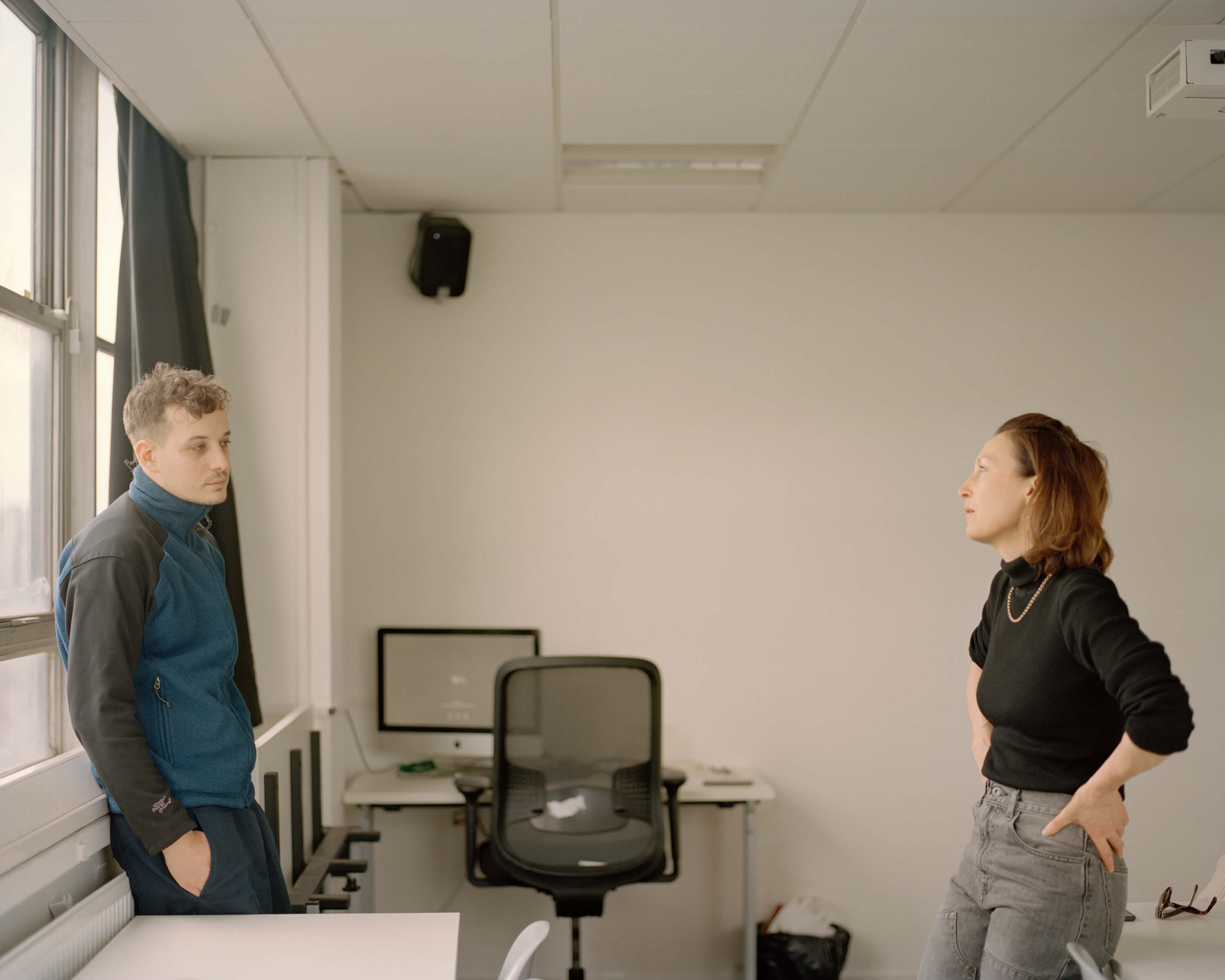 MF: It's definitely comforting to me. I find the whole teaching, more than ever, to be the highlight of my week, because it is a time, although bizarre because it is online teaching – it is still exchanging ideas with young minds who are excited about their photographs and for me, that's been really great. What have you found to be the most challenging part about going online?
EB: I love the exchange of ideas I have with my students – teaching online has not changed that. The challenge for me is more on a practical level, the tactile nature of photography. I recognise that some of our students would be happiest working away in a darkroom. It was the thing I loved as a student so I feel sad that they have not been able to do this. The end result for us this term will be the publication but I imagine, I hope, quite a few of my students will continue working on these projects long term and at some point will be able to make those beautiful hand prints. We have to remind ourselves that this is a temporary situation.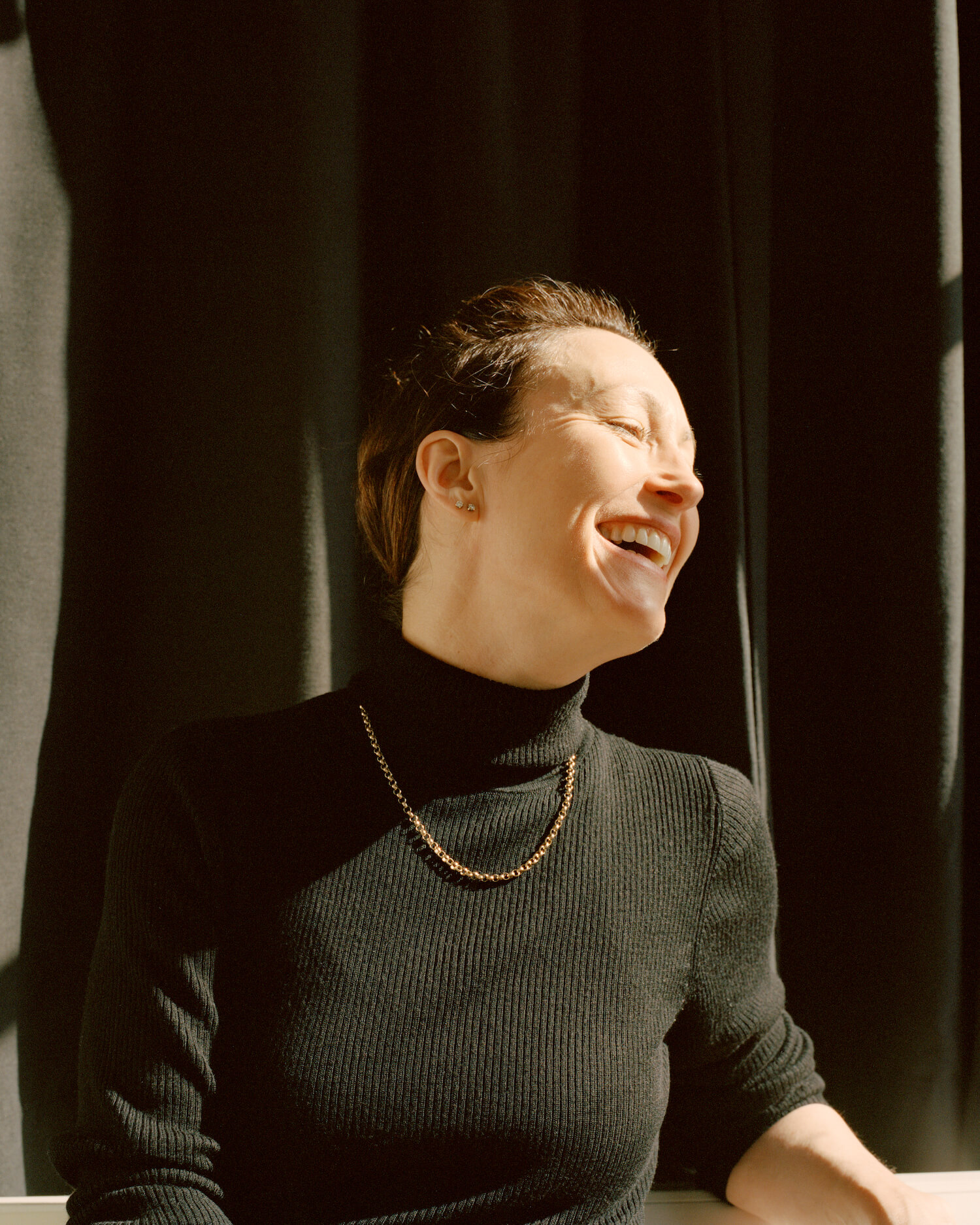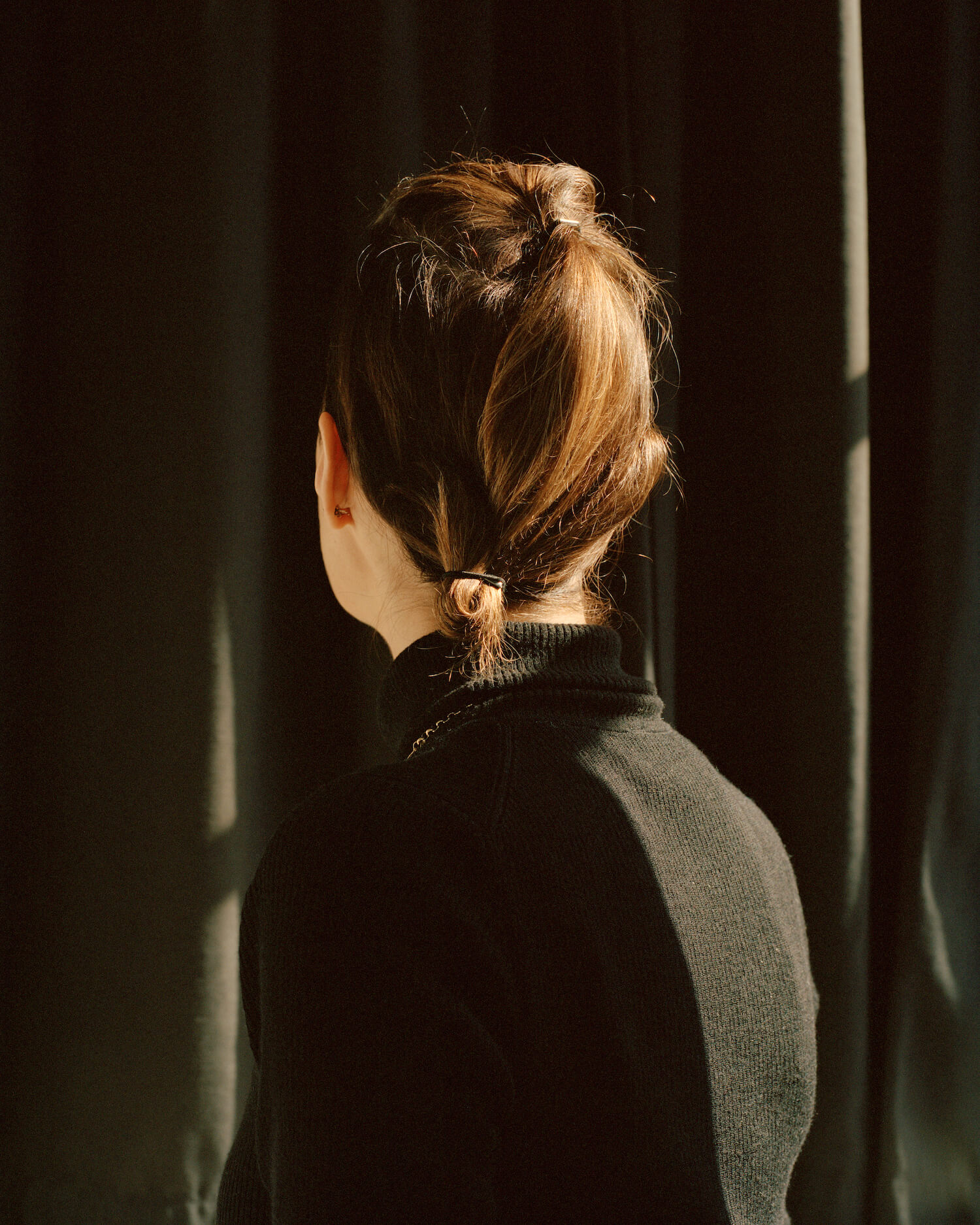 MF: Maybe we can go back to our time at university, that could be funny. Obviously, there are benefits to everyone uploading their images onto these online folders and we can go in and out and look at these folders much more than we used to but if we're talking about the beauty of hand prints, looking at photographs in a nice magazine is better than in a crap magazine and looking at them in a nice exhibition looks good. It's harder to look at them online and see them as beautiful things, even though they are the same pictures and you can still look at them and think about them and contextualise them. I find it quite hard to find as much pleasure looking at them online as I would normally and this is quite weird because I look at pictures online, all day, everyday.
EB: Yes, me too. We got to know our students pretty well in the first term when we were on campus and we were able to get a sense of their practice – some of which fits naturally is a digital space. I have one student who is making brilliant innovative work with screen grabs and avatars for example. But there are certainly others who are more focussed on analog photography and experimentation within the physical object and this is harder to imagine in your mind. 
MF: Also, the fact that we were able to meet them and that they saw that we really care – and it's true, when teaching, we really do care about the students and about what they do – that would have been much more difficult to show these personal emotions online or through an email.
EB: That said, I was inspired by workshop discussions with Paul Lowe, course director of the online masters programme in Photojournalism and Documentary Photography at London College of Communication. He set it up around ten years ago, I think it was one of the first UK online only MAs. The students have a very different learning experience. He described it as focussed learning from any country in the world with more flexibility and none of the usual classroom distractions. Of course, I do love a classroom distraction! 
MF: It's completely different. It is certainly not all bad, and definitely not as bad as I thought it would be.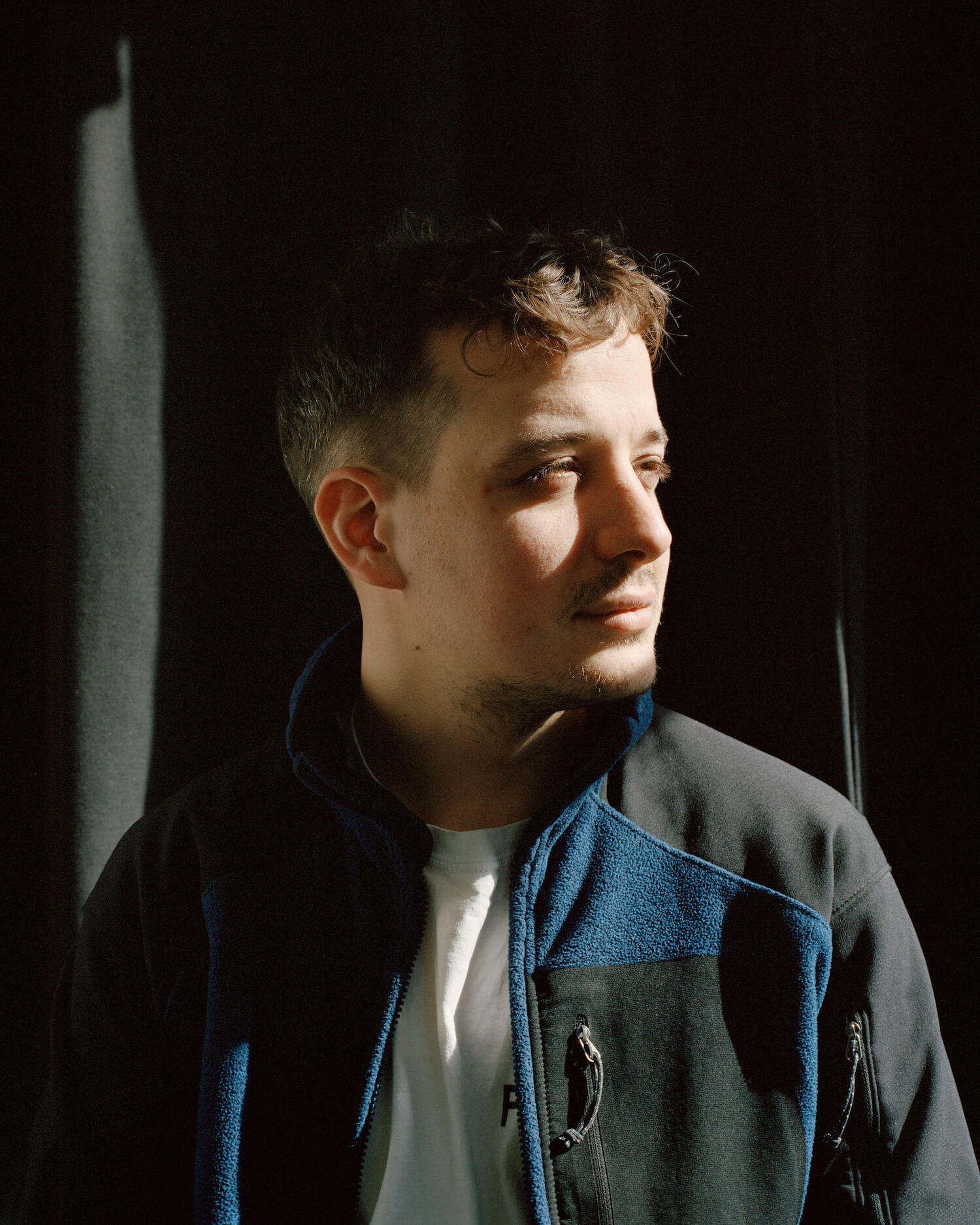 EB: So much is happening online right now – lectures and studio visits, portfolio reviews… The more we get used to working on these platforms, the less need there will be to travel to another country. We can be working confidently from our base which feels more inclusive and will be better for the environment. Less travel will also make for a better life work balance, I hope.
MF: One of the positive things I can definitely see from this lockdown is that I've had nearly all of my work cancelled but what I have had is time. And one of the things I enjoy the most is talking to photographers about their work, doing portfolio reviews with them and I never have enough time to do it in the way I'd like to and certainly, in the beginning of the lockdown I was doing several a day with photographers and that was just a luxury, for me. I was meeting photographers in America, in Moscow, in Berlin and it was so nice to have that personal interaction, especially when it was emotionally quite difficult, at the beginning, when we weren't quite used to this life that we seem to be settling into, now.
EB: Definitely. Photographers who would normally have to make expensive (often impossible!) trips to another country to take part in portfolio reviews and workshops will now be able to access those materials and opportunities online in a more democratic, inclusive way. This is a hugely positive and important change in the system. I've also been inspired by the creativity of artists in lockdown – building home studios, supporting artists and organisations through charity print sales. It's incredibly heartwarming and powerful. 
MF: And quite incredible to see – some of these print sales have raised an incredible amount of money for what is quite a small photography community, to come together and raise. And there seems to be hundreds of these print sales raising money for things that desperately need funding. 
EB: Yes. Pictures For Elmhurst initiated by the brilliant Samantha Casolari, whom we both work with, raised over a million dollars with 187 photographers. This is a phenomenal amount of money for Elmhurst Hospital Center in Queens, who, with no extra financial support, were at the center of the pandemic in New York City. Last weekend the FT magazine cover story was about healthcare in America – the situation is shocking. The community coming together was empowering for everyone involved and will have saved lives. That's massive. 
MF: It's been incredible and aside from that, you also have people doing that Artist Support Pledge, encouraging people to buy work directly from the artists because everyone has had their livelihood completely cut short, especially freelancers. And I think there's a lot of photographers who are getting zero help and zero support from any source at the moment. 
EB: Supporting artists at this moment is such a simple but important thing. I bought a few pieces, and discovered a lot of new artists I am now following. For example, a wonderful American painter called Mike Howat who was painting views out of windows.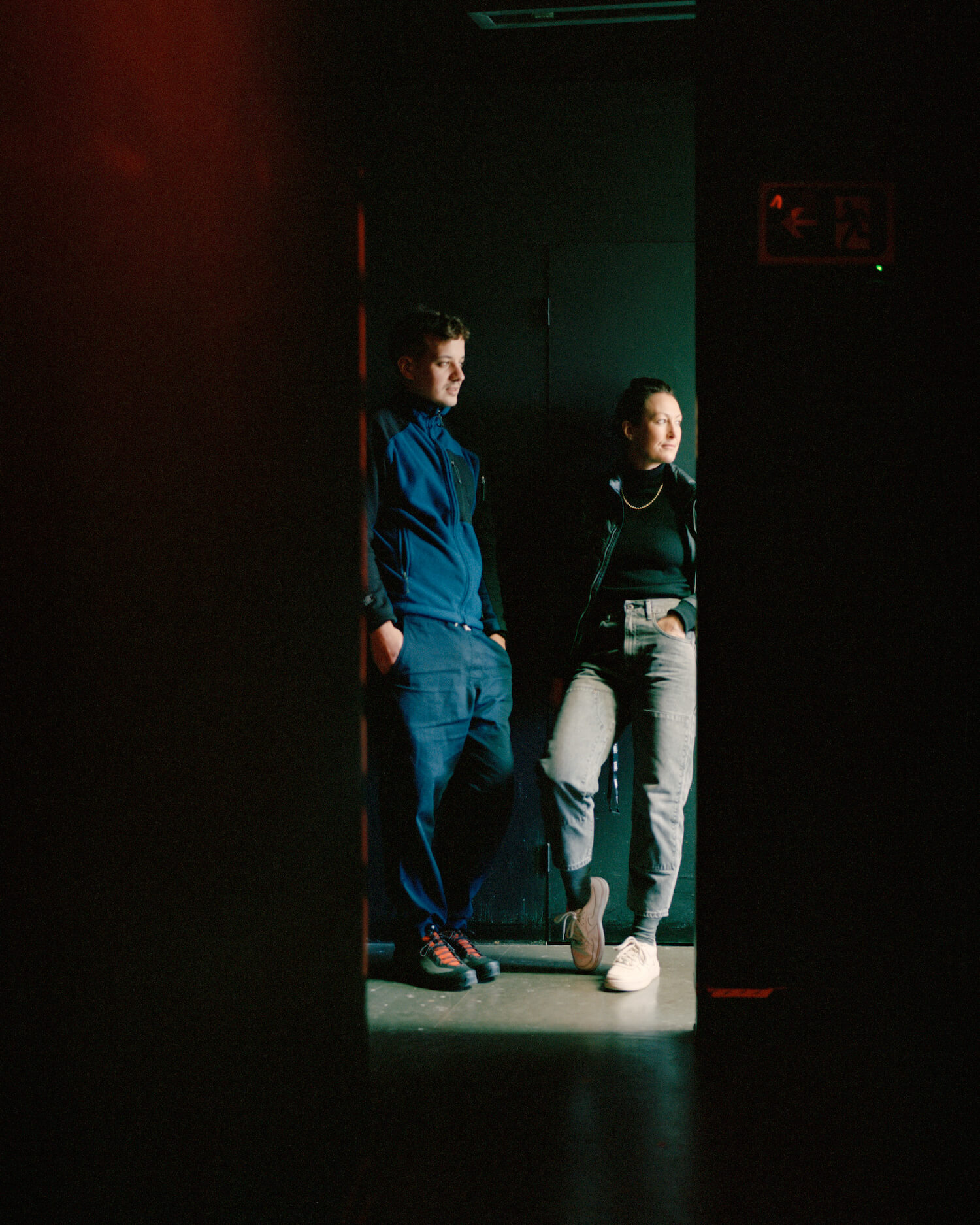 MF: I have a question I was planning on asking you. It kind of goes back to talking about university. We both studied practical photography degrees and we've both laughed at ourselves and at each other's work that we've made during our time at university. 
EB: I didn't laugh at your work!
MB: I think you did (laughs). We've laughed together. It's pretty shocking, some of it. But apart from that, do you ever think about what would have happened if you pursued being a photographer?
EB: For me, I was always more interested in how photography communicated in the broader context. I was less interested in the making of the photograph itself – much as I enjoyed being in the darkroom for hours. My creative passion comes from working with artists who are making work and discussing concepts. I remember my peers leaving university hungry – doing test shoots every weekend with models and stylists, assisting photographers and working in studios to get free access to equipment. My interest was much more in what we called at the time, art photography. I didn't ever see myself as a photographer actually, thinking about it now. But I think it's different for you because I do see you as a photographer. 
MF: I don't struggle to be creative when I'm working with other photographers and what you said about being satisfied is really nice and that's where my kind of creativity comes naturally. I still take photos and make pictures but it's been strange during the lockdown. I've kind of always been able to push that practice slightly to the side because I haven't had time to engage with that. Now, I'm left with time to think about it and to worry about it and I think that maybe, taking pictures is something that should be creatively part of all of our practice a bit more. I get the same creative freedom, I think, through teaching as I do working with another photographer. Teaching and commissioning are the two most exciting things I do, without a shadow of a doubt.
EB: Yes. There's certainly something about baring your soul. As a photographer, you are laying yourself open to interpretation. As much as I feel completely involved in the decisions I'm making, the end result will always be produced by somebody else. We might work collaboratively with an art director on assignment but it's always handed over to the photographer to produce something that will take it to the next level. 
MB: It's something I talk to students a hell of a lot about, what does a photo editor do? What is the creative role of a photo editor or something along those lines. I think it's such an interesting and exciting place to work and it's a role that so few people get to try actually on. And there's a non-creative side to it as well. You're seen as a gatekeeper but really, you're not. You're just someone who works with people whose photographs you like. And it's so much more quiet and organic, I think, than people realise.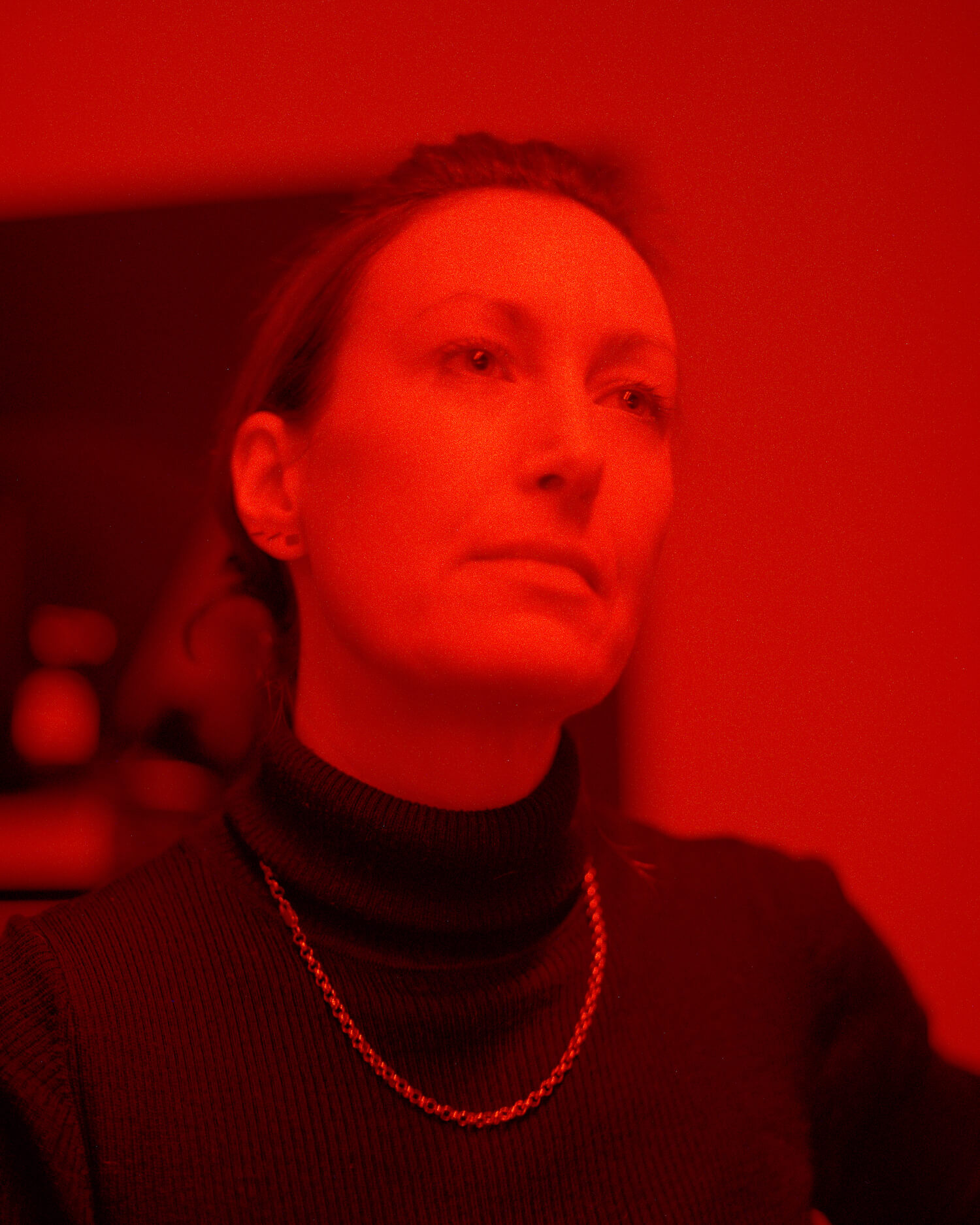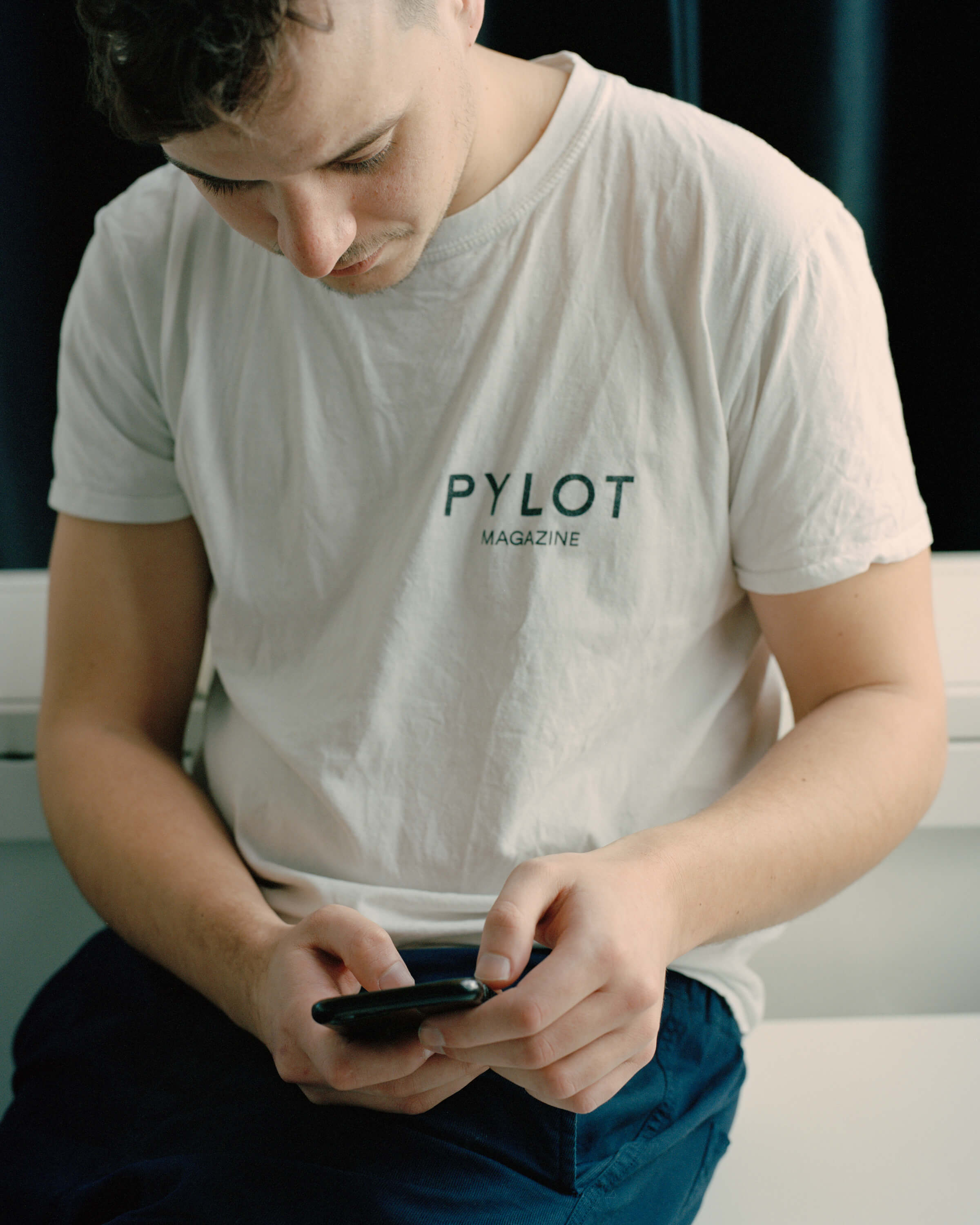 EB: A few years after I graduated from Goldsmith, I was invited back to give a talk to students and my MA tutor asked a question that I have often thought about since. He asked me how much of what I commission is based on my personal taste and interests and how much is in the interest of the FT or the publication that I'm working for? I was quite early in my career at the time but remember answering that there has to be a balance. I guess that's right… You described it as organic and that's true, we talk about this a lot with students. I feel drawn in some way to an artist's work – something within the photograph I engage with at a deeper level, that creates perhaps a physical or emotional response.  
MF: Whether it's by luck or by our own endeavours, we both work with people who trust us and allow us to be creative. There are lots of publications where those visual decisions are made by word editors who don't have a visual identity. We've both been, I'm sure, in situations where someone with no visual training at all has told us that the pictures we've commissioned are bad. It drives me mad to hear "that's not a good picture". I'm not there to pick good pictures, I'm there because I picked the pictures that I like. I don't think that our jobs are about picking good photographs – that seems impossible to me.
EB: Argh, I don't understand the concept of a good or bad picture. It's hugely problematic to simplify in this way. 
MF: I think it's why I enjoy teaching so much, there is so much less emphasis on good and bad pictures.
EB: Absolutely. What energises me most right now is meeting with my students every week, whether in person or online, and I feel excited when I see the work that they're producing. There is something beautiful about working with young people to develop ideas. I feel the most important thing to think about right now in terms of money is how little individual photographers will be making during this pandemic and more broadly about the cultural events that will inevitably be cancelled. Cortona on The Move, for example, a wonderful festival that takes place annually in Italy, had to cancel and instead, responding quickly to the situation, created a permanent archive called The COVID-19 Visual Project through which they are commissioning new work and creating a database for existing stories which will be available for license. Their goal was to keep supporting artists and to create a platform for this historic moment which I think is brilliant. Our goal right now is the same, yours and mine – to support photographers, both financially by commissioning where we can and it's safe to do so, and in the creative process by sharing our time. 
MF: When you take money out of the equation of making money, or spending money rather than making it in this instance, you're left with this void, and it needs to be filled with something. And for me, it's been filled with time. Time has become this kind of strange thing that I have. It kind of comes and goes in a way I feel money once did. You can offer time to people and there is a value to that, weirdly.
EB: There is, absolutely.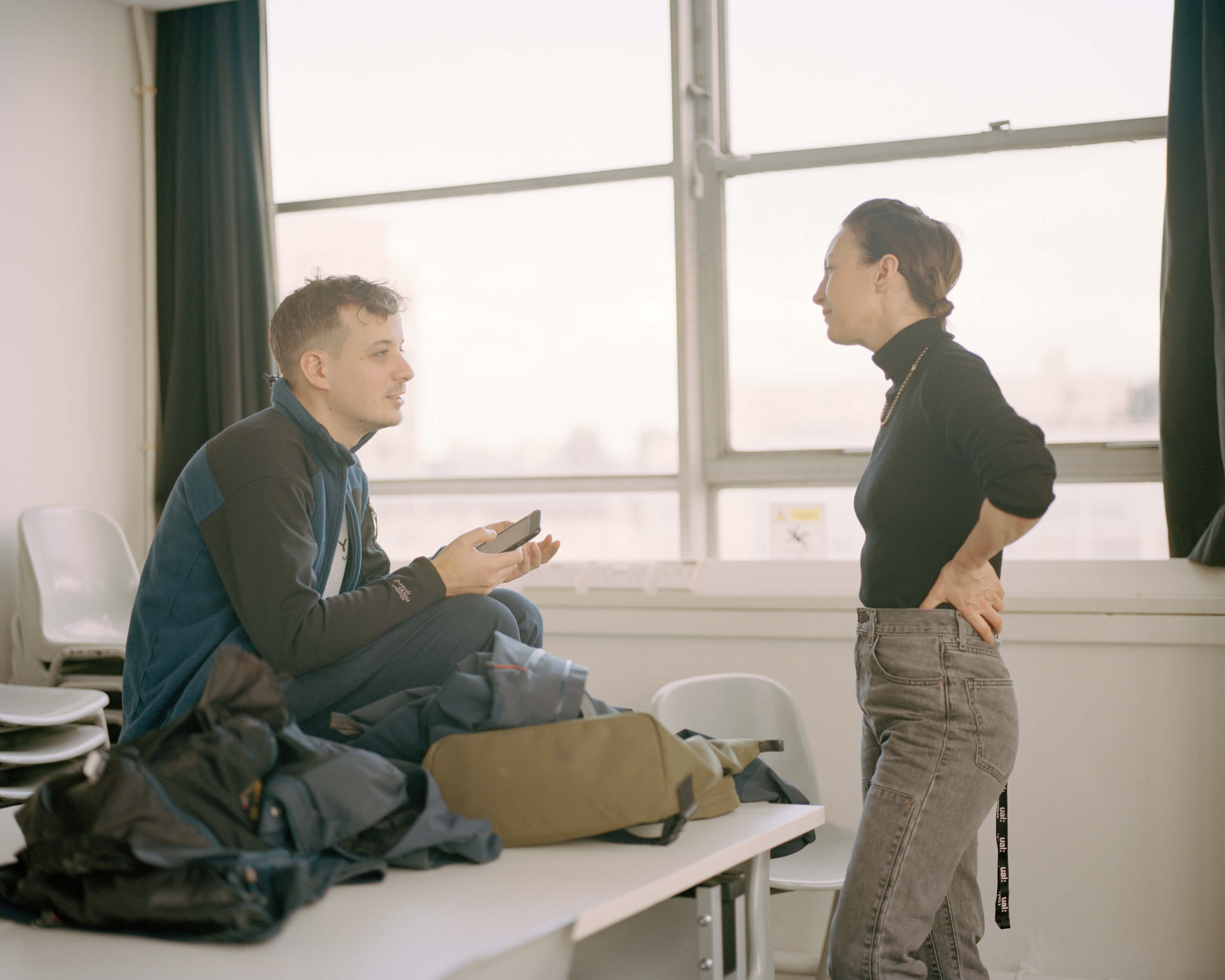 ---
Rocket Science has been featuring the best in contemporary photography since 2016 through interviews, conversations, studio visits and essays by photographers, writers and artists. Your donation to Rocket Science directly supports new artistic content in the pages of Rocket Science and helps 
us pay our contributors fairly.