Myriam Boulos in conversation with Gem Fletcher
Myriam Boulos is an art/documentary photographer based in Beirut. She studied photography at the Académie Libanaise des Beaux-Arts. In addition to it's inclusion in several group exhibitions, her work has been given two solo exhibitions: Dead End (2019) in the Institut Français du Liban in Beirut, together with the publication of a photobook of the same name, and Nightshift (2015) in the Byblos Bank in Beirut. Since 2018 Boulos has been working on a new project, Tenderness: 'Skin, textures, traces of society and capitalism on our bodies, inside our intimacies and all over our experience of love. The illustrator Michèle Standjofski (1960, Beirut), the psychologist Laura-Joy Boulos (1989, Beirut) and Myriam Boulos together form The Gemini Collective.
Gem Fletcher is a writer, photo director and podcaster based in London. Fletcher writes for the British Journal of Photography, It's Nice that, An0ther, Elephant and The Guardian. In addition to her regular column in Creative Review, she also wrote essays for several artist books. As Photo Director of Riposte Magazine, a smart magazine for women, Fletcher collaborates with a global roster of visual artists to frame Riposte's mission, to make provocative and engaging stories. Fletcher launched The Messy Truth podcast in April 2019 to create a dialogue about the messy reality of image-making. To bring greater transparency to parts of the industry shrouded in mystery and to engage in complicated conversations about complicated issues opening up a broader discussion about what it means to be a photographer today and the future of visual culture.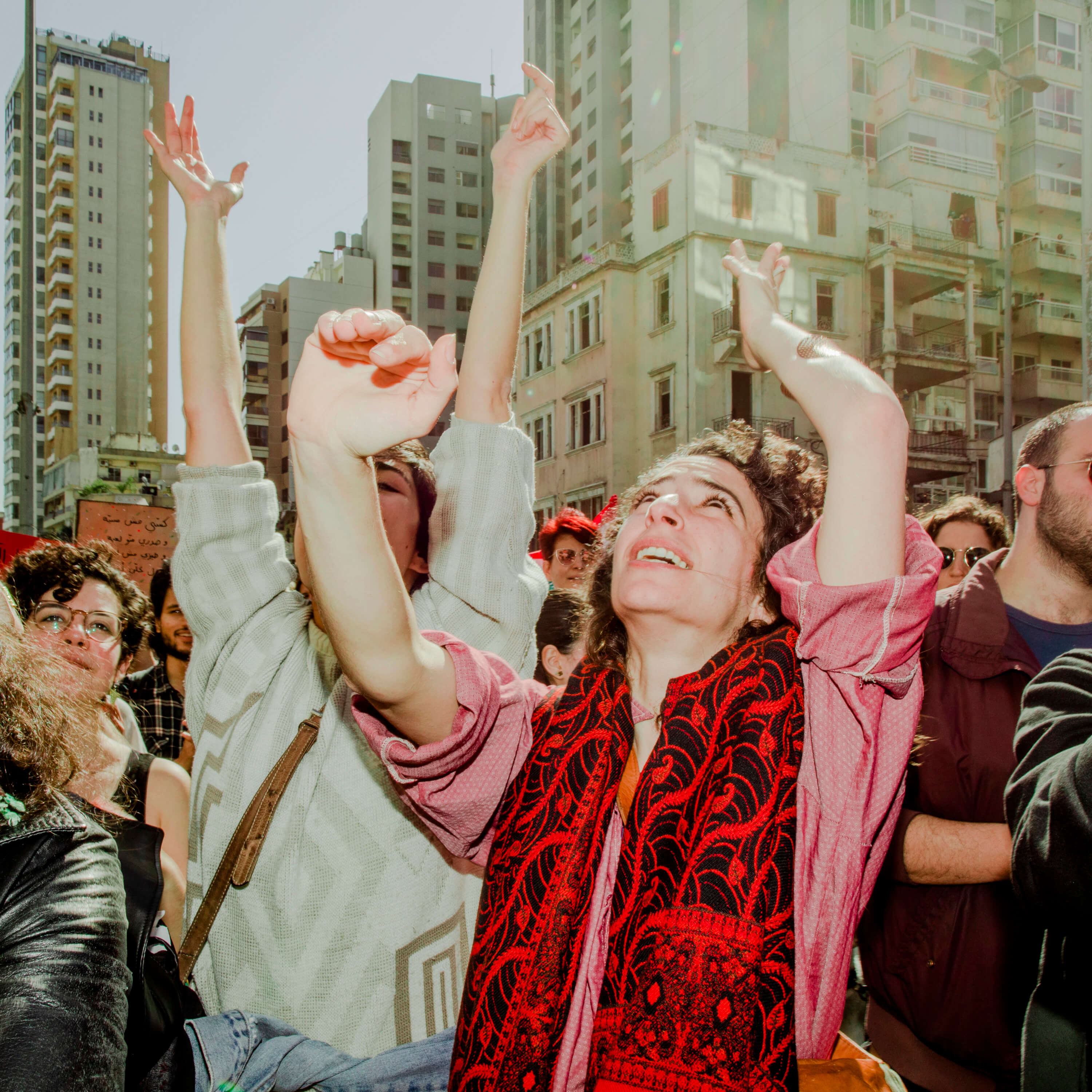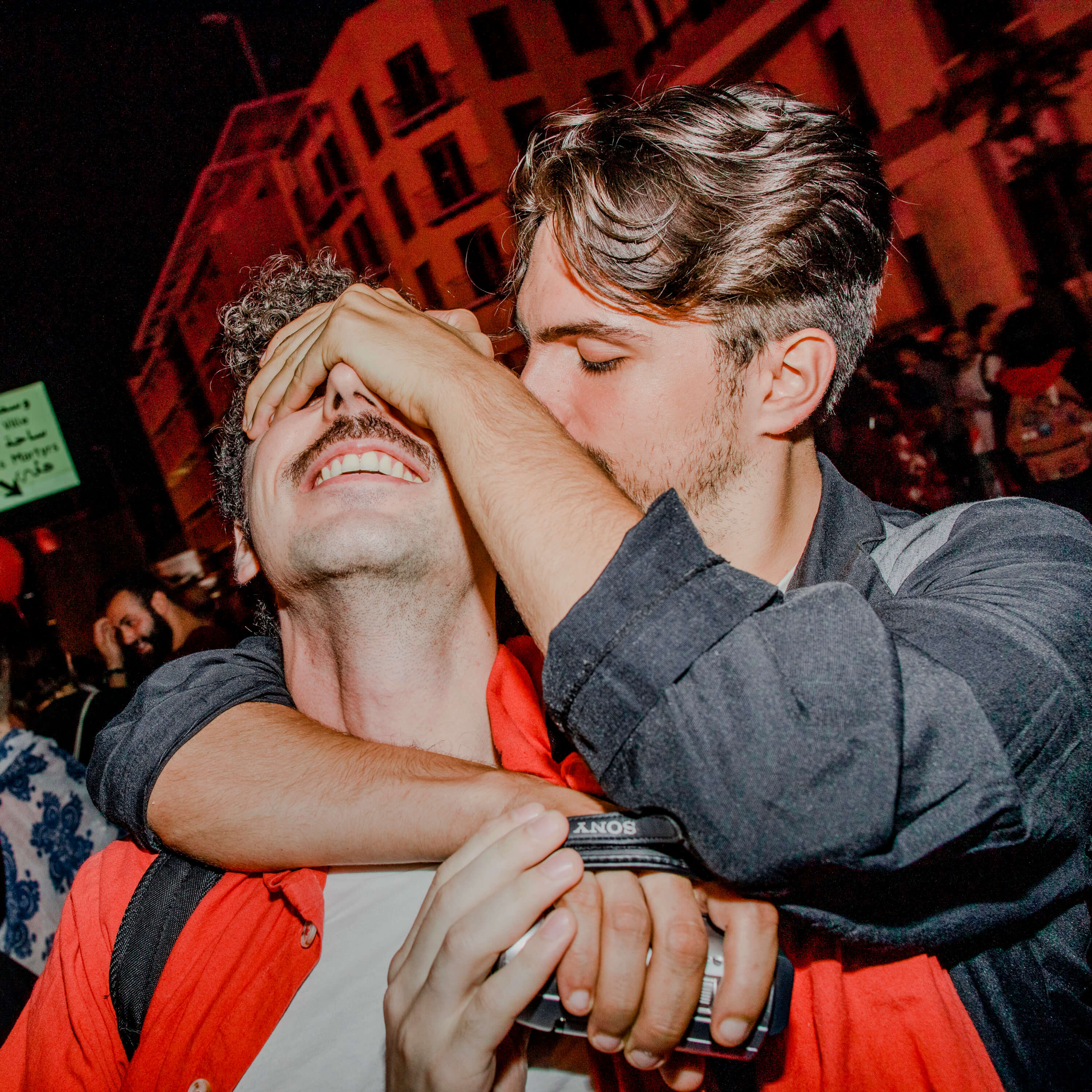 Gem Fletcher: You have spent the last six years making work about your home country Lebanon to shed light on government corruption, ongoing injustice and the country's dilapidated infrastructure. How does photography function for you in this political context?
Myriam Boulos: Lebanon is a very fragmented and contradictory country. We are dealing with patriarchy, violence (Israeli military planes and drones are still flying over Lebanon almost every day), racism, homophobia, sexual harassment and rape (it is everywhere and not penalised). Basically it is anything that is normalized when it shouldn't be – in Lebanon or in the rest of the world!). I feel the urgent need to talk about issues that don't have immediate solutions. For me, describing them in words and images is the first big step in taking action. Exteriorizing them is also a way of being in the action and not only in the position of a victim.
GF: The project is seeking to excavate the human experience. When you make the work, is there a level of civic duty you are thinking about?
MB: It is so important in general because our story is always told, dictated and controlled by western media / gaze. It is also important for me personally because I feel like everything is about individualities. There isn't one simple point of view to our story. There are a multitude of different and contradictory experiences to one situation. And this is what I am trying to do when I document: I try to listen to and share individual experiences.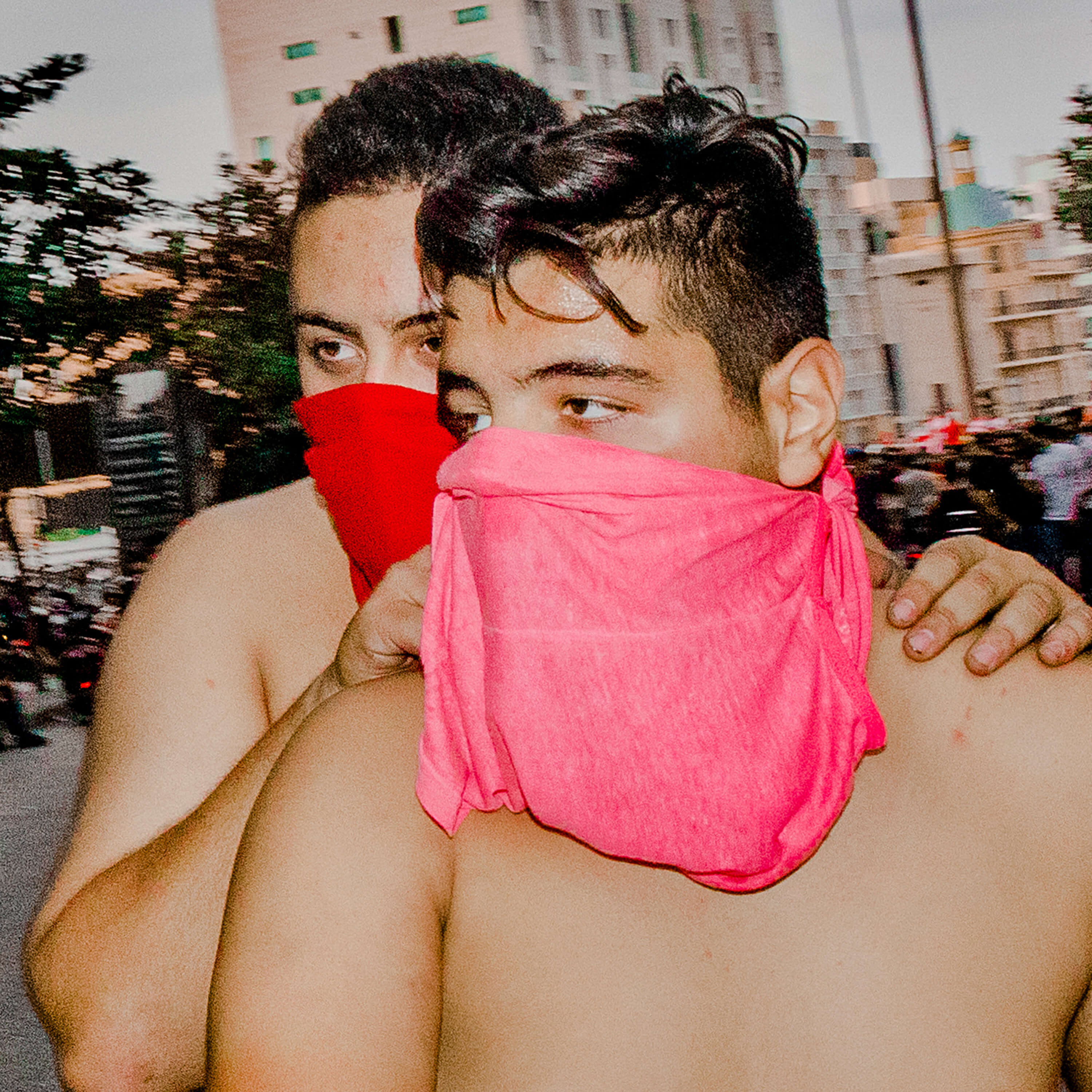 GF: Your recent work documenting the revolution in Lebanon marked a significant shift in your practice, formally and aesthetically. What was the catalyst for this and how has your work developed since then?
MB: Since the first pictures I took at the age of 16, my approach has been a mix of documentary and personal research. I photographed my intimacy, my friends and my family and I also used photography to get out of my bubble. When the revolution started in Lebanon in October 2019, the slow documentary that normally constitutes my approach was replaced by something much faster with less control. I started posting my images every day. This new rhythm made me question my whole approach. I started to use photography to question, defy and resist society. My flash became a tool to put the light on things that are oppressed by the system. It's my way of taking part in the revolution.
GF: What feels important about the revolution work is that it doesn't perpetuate the stereotype of protest work, it speaks to the multiplicity of the experiences and social interactions at a protest. It's not one note or one experience – what was going through your head when you made the work?
MB: This period changed my life. Really. It is weird for me to say how I felt this year when I was taking pictures… I mean… A revolution was happening in my head when I was making these images. I went through so many (contradictory) emotions. I was really expelled from myself during this year. It made me question everything. Who I am as a human being and as a photographer too.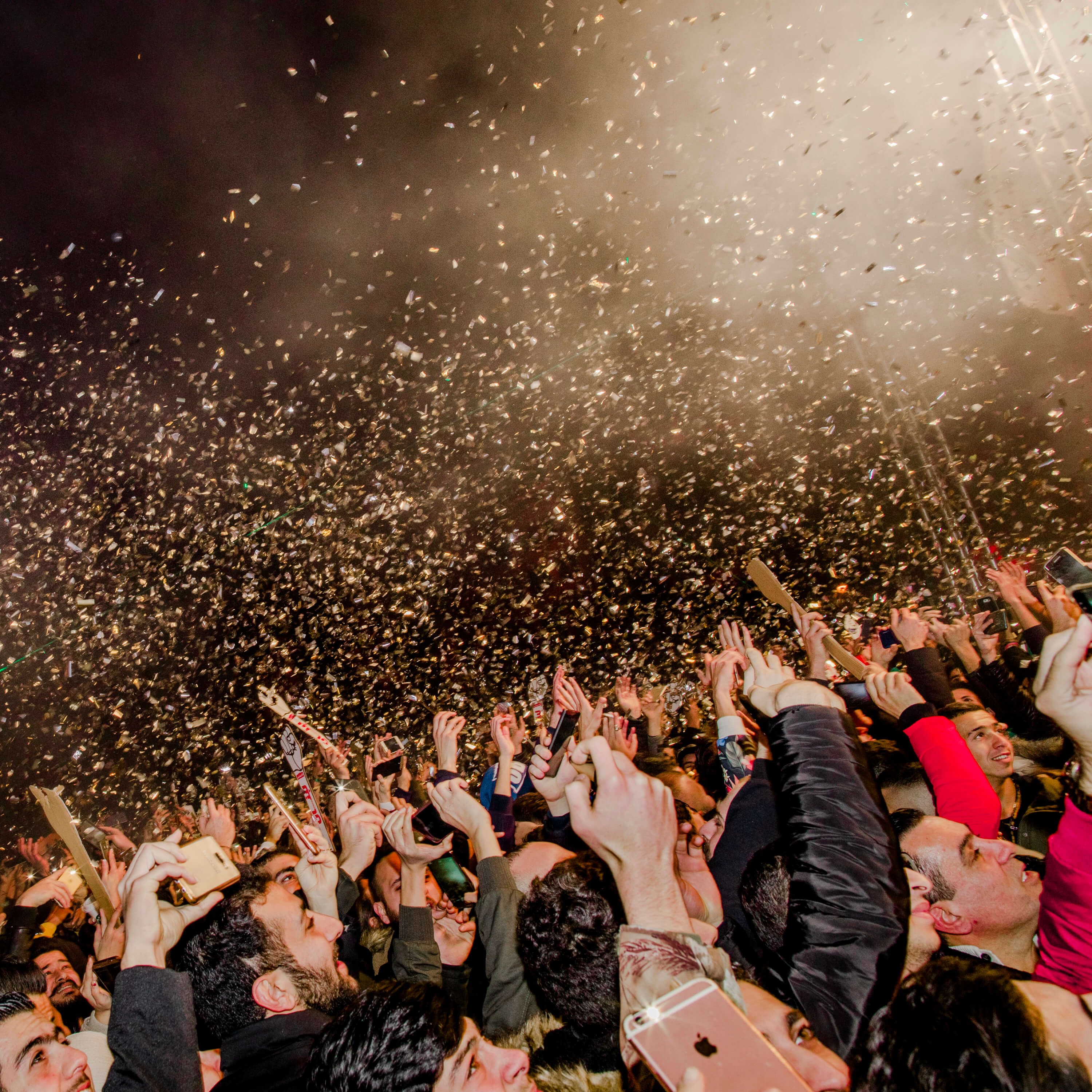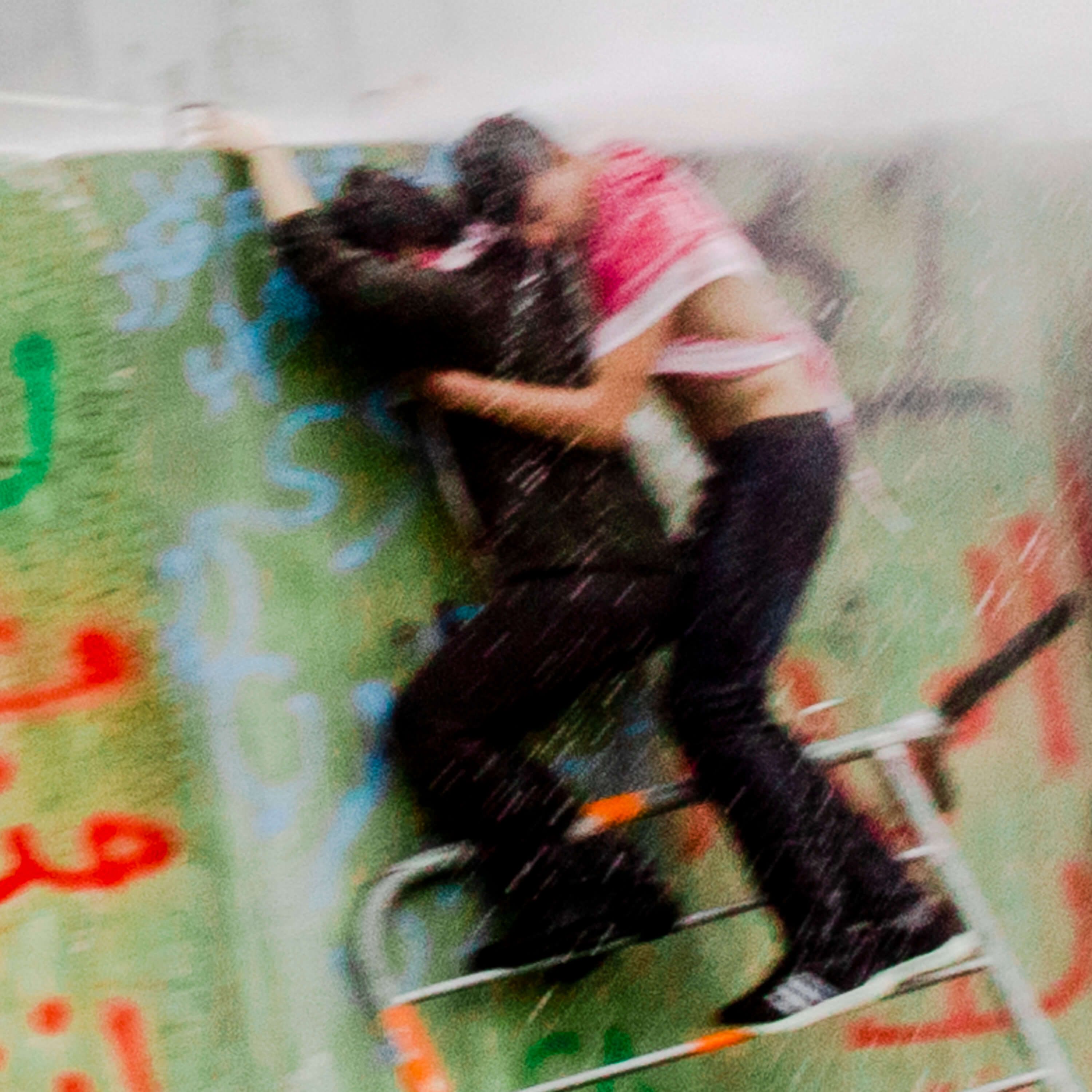 GF: Social media and the internet have tightened the feedback loop and being in dialogue with your audience is both a liberating and challenging experience. When the work was published by Time Magazine it sparked massive controversy and debate online. How did you manage the fallout?
MB: I was essentially cyberbullied by fellow citizens. It was a week of endless direct messages like, "marida nafsiyyan" (mentally ill), "you should kill yourself", "chlikkeh" (whore), "kalbeh" (bitch). It was a nightmare. Some people felt that my pictures did not represent us, us referring to our Lebanese society. Lebanon is so fragmented and contradictory that I personally have trouble grasping what us refers to. Some of my pictures show the violence of the revolution. Many people, those who criticized me, couldn't deal with this part of the revolution and for many reasons, they did not want it out in the public, they did not want the image of their revolution and their country to be associated with violence. As much as I can understand where this comes from, for me it is important to listen to all the different means of expression and violence is definitely one of them. The backlash highlighted classism issues.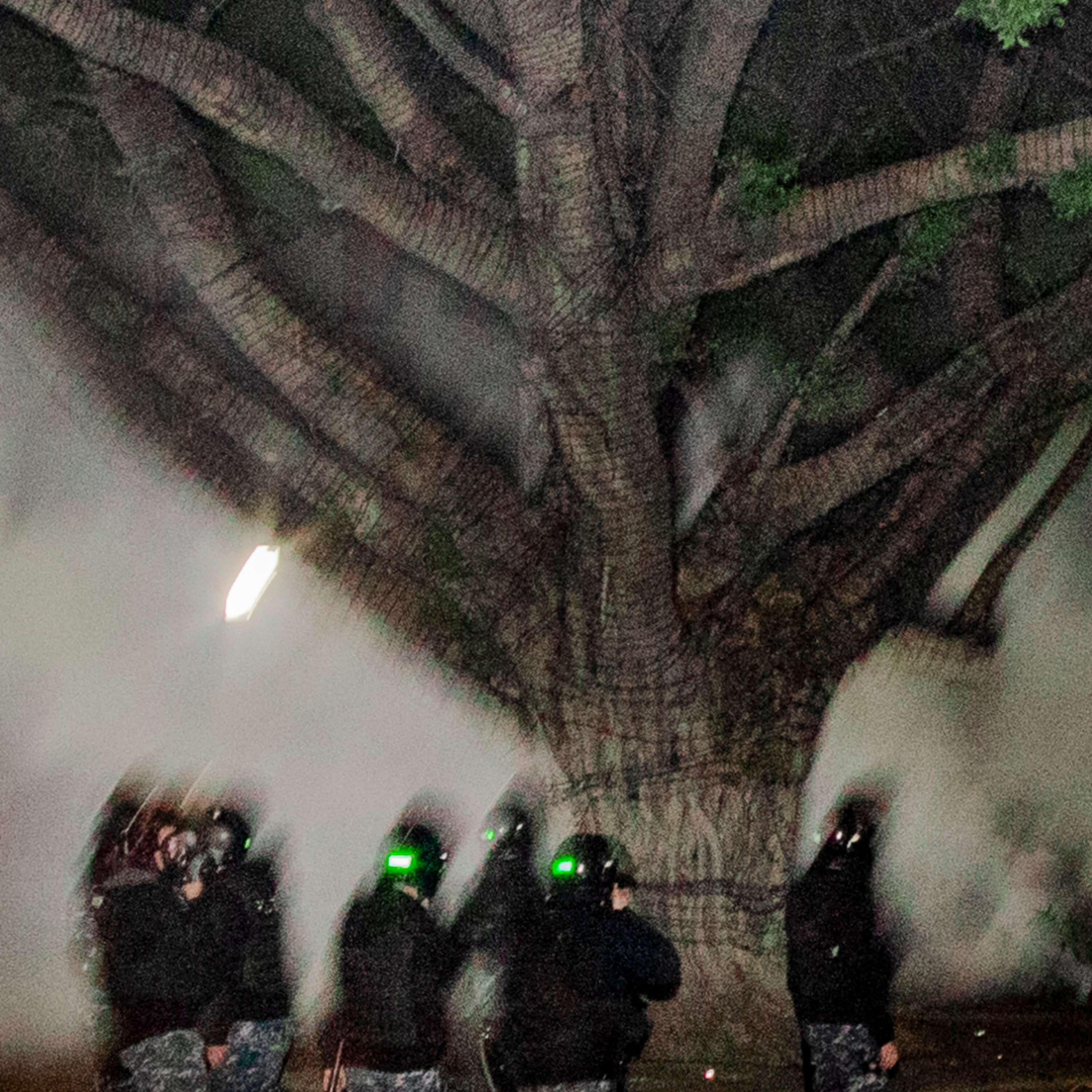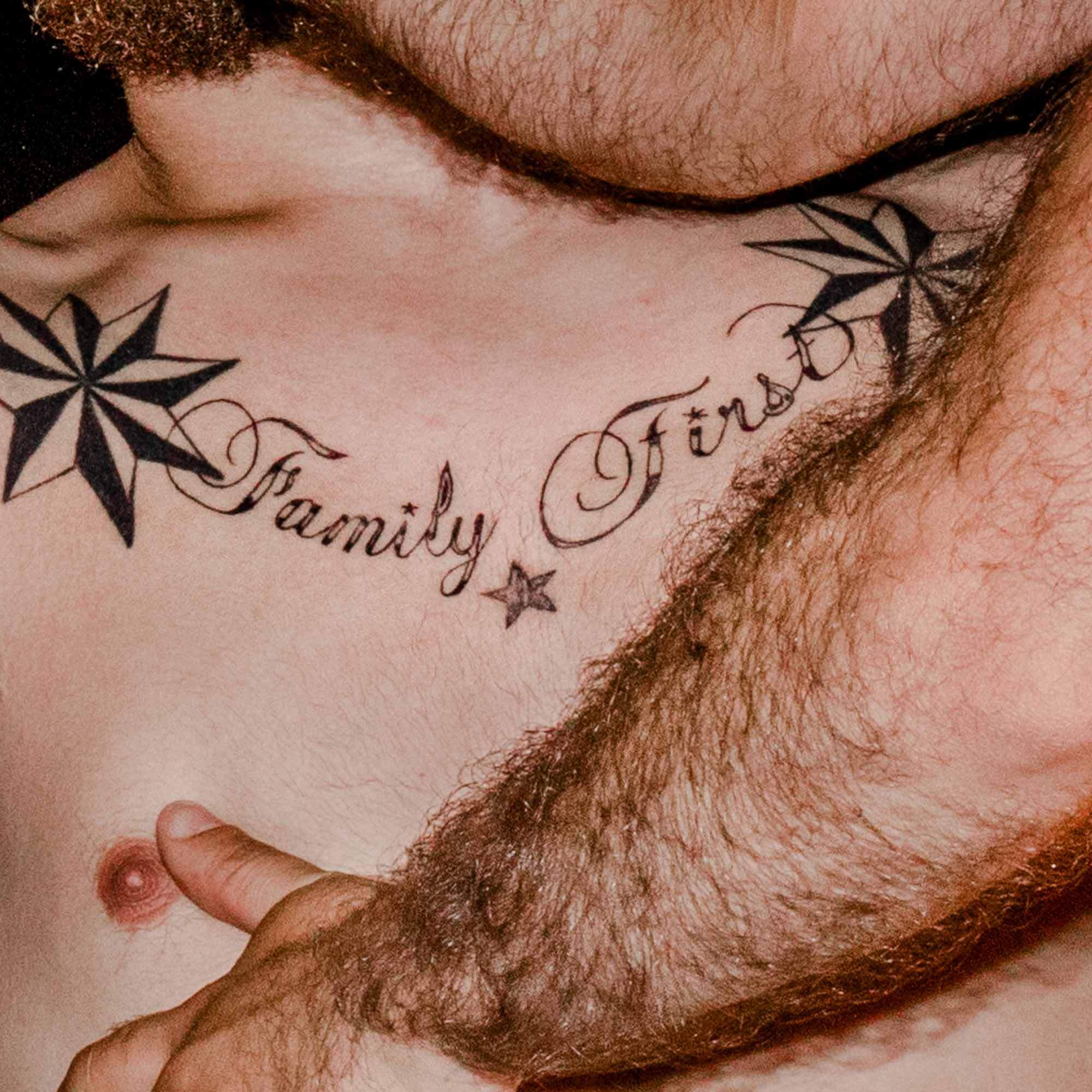 GF: How does photography help you process and metabolise what is happening around you?
MB: There are so many contradictory answers to this question. From one side, photography has always been my way of participating in life, as it is my way of taking part in the revolution. From another side, as a very sensitive person, feeling things in their raw state is a lot to take in, and photography became a medium to slow things down when they get too intense during the revolution: I photograph a moment, and then I process it in my own rhythm.
GF: Your work is vibrant, rich and energetic. I'm curious how you developed your visual language and how you think about aesthetics in relation to the subject matter?
MB: The aesthetic always imposes itself on me. It comes from the stomach. I have always had a special relationship with textures, faces, contrasts. I always tend to have many elements co-exist in one image. I try to use my flash to highlight things that we might not see without it. I think that the obsession about the things that I want to explore and the aesthetic of the end result come naturally hand in hand.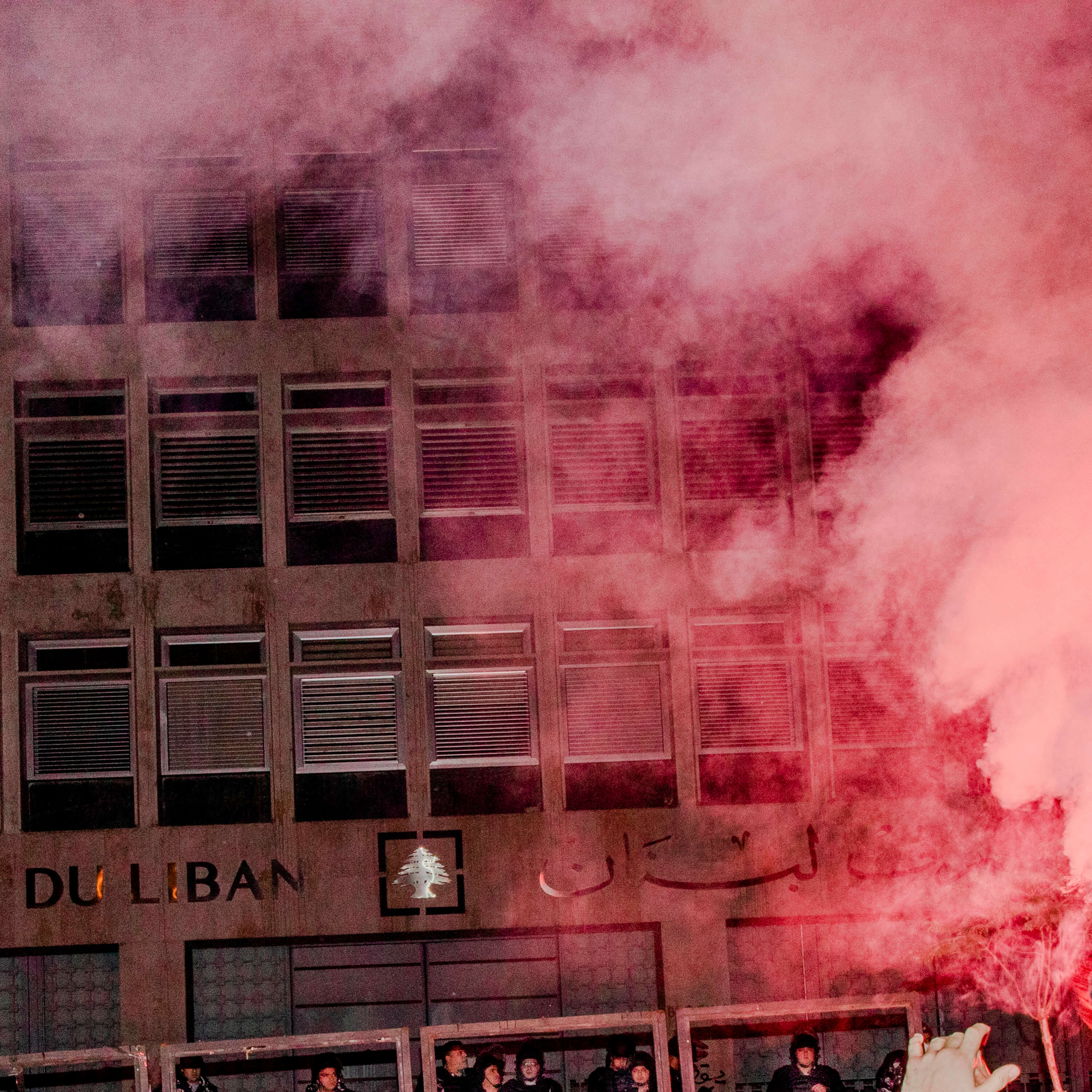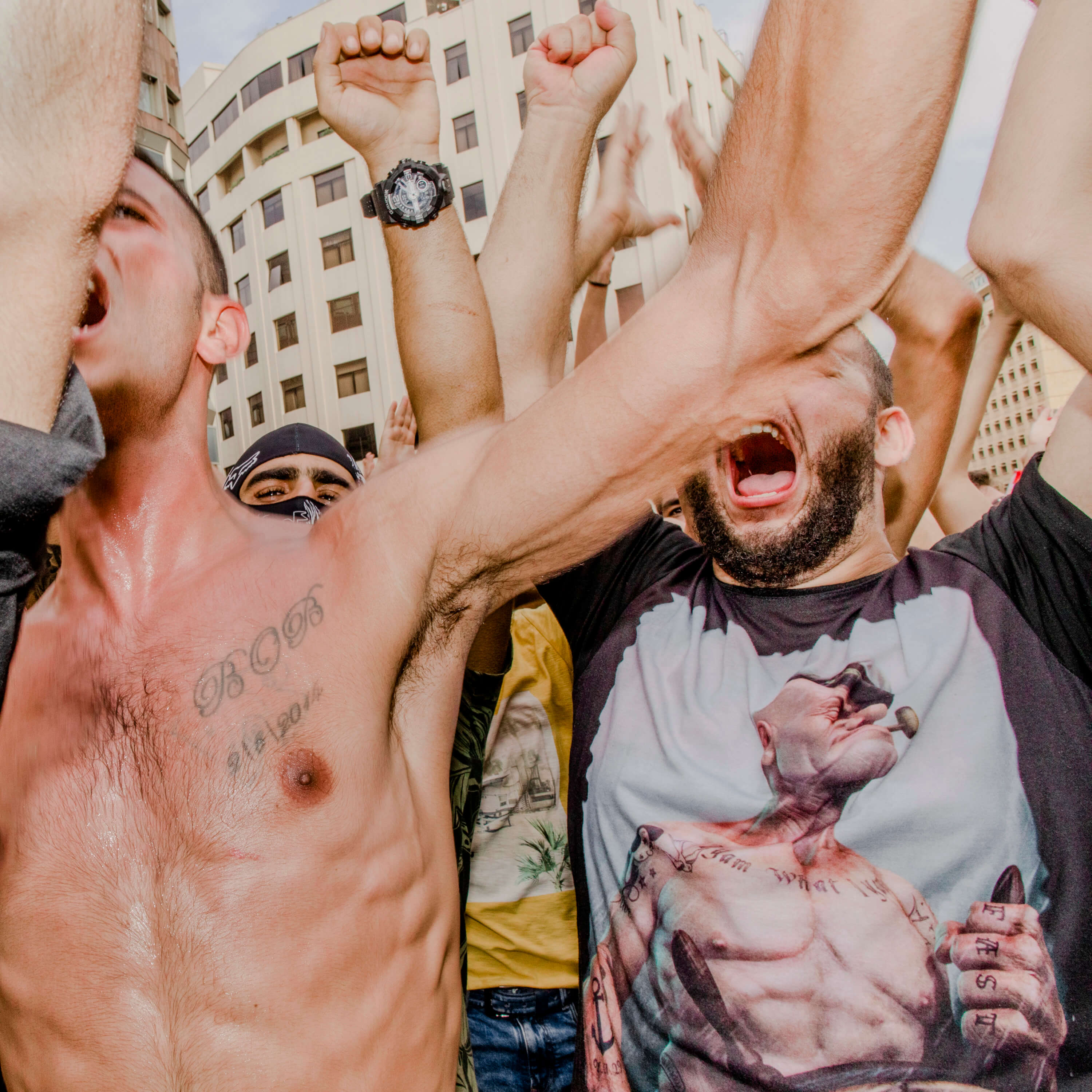 GF: Who do you think about as your audience? And how do you want to be in conversation with them?
MB: I think that my first audience is myself? No really, I am a photographer because I have this need to express things. And once my images are out there, I guess I don't control who will see them or not. It is important for me not to provoke/ shock for nothing but to communicate. Or maybe to caress other people with the questions I have in mind. And even if the audience doesn't get what I am talking about specifically, it is important for me to make them feel something, whatever it is, and whoever the audience is.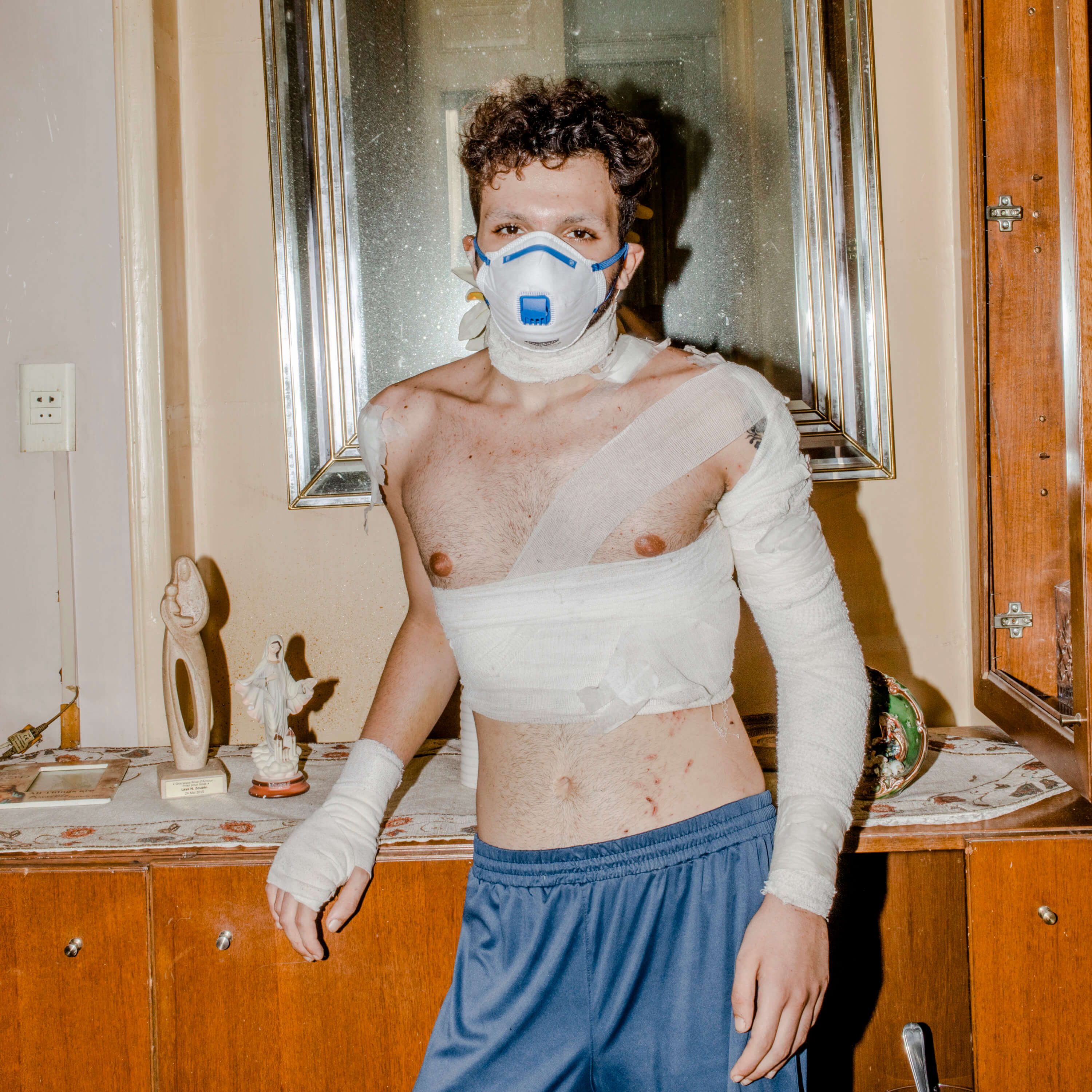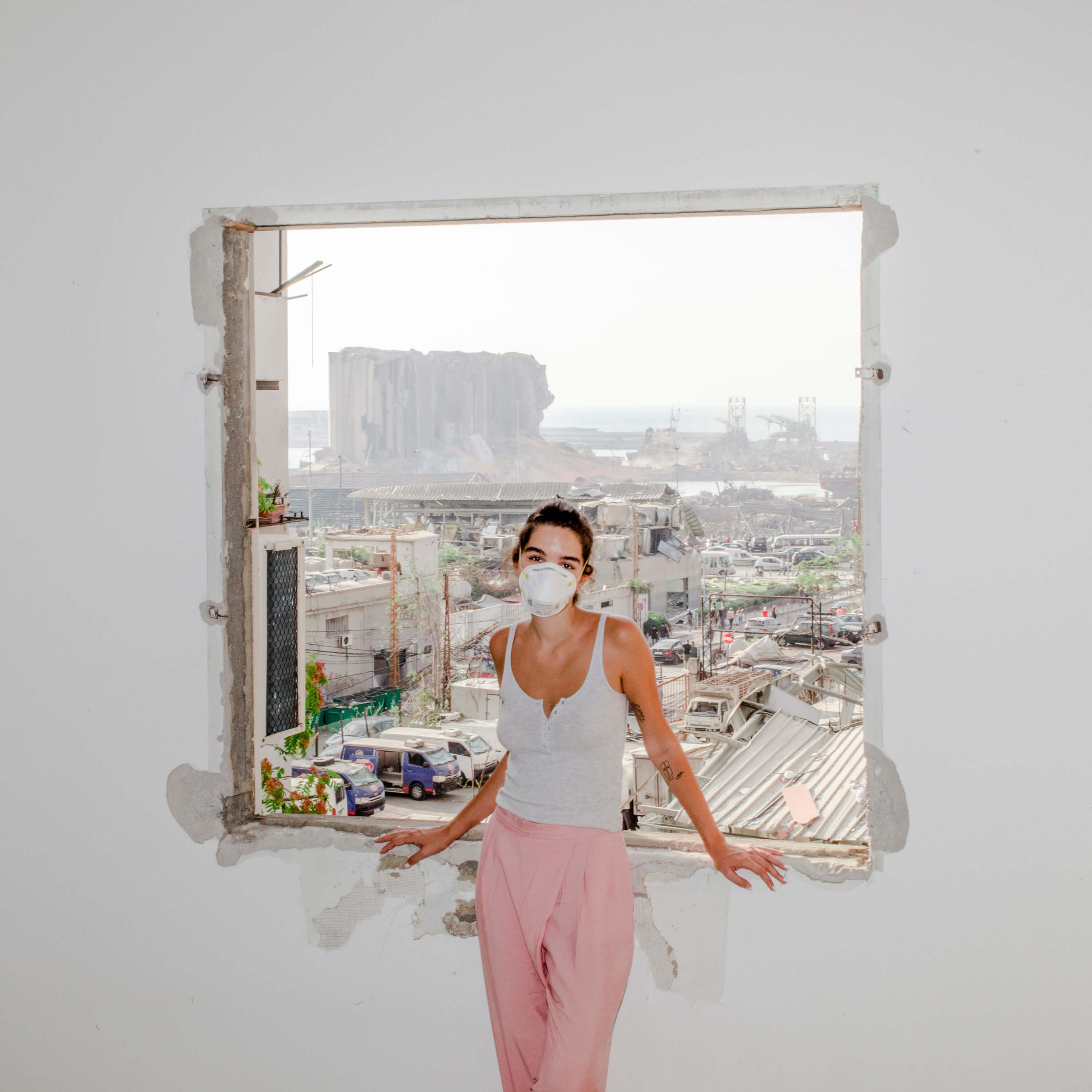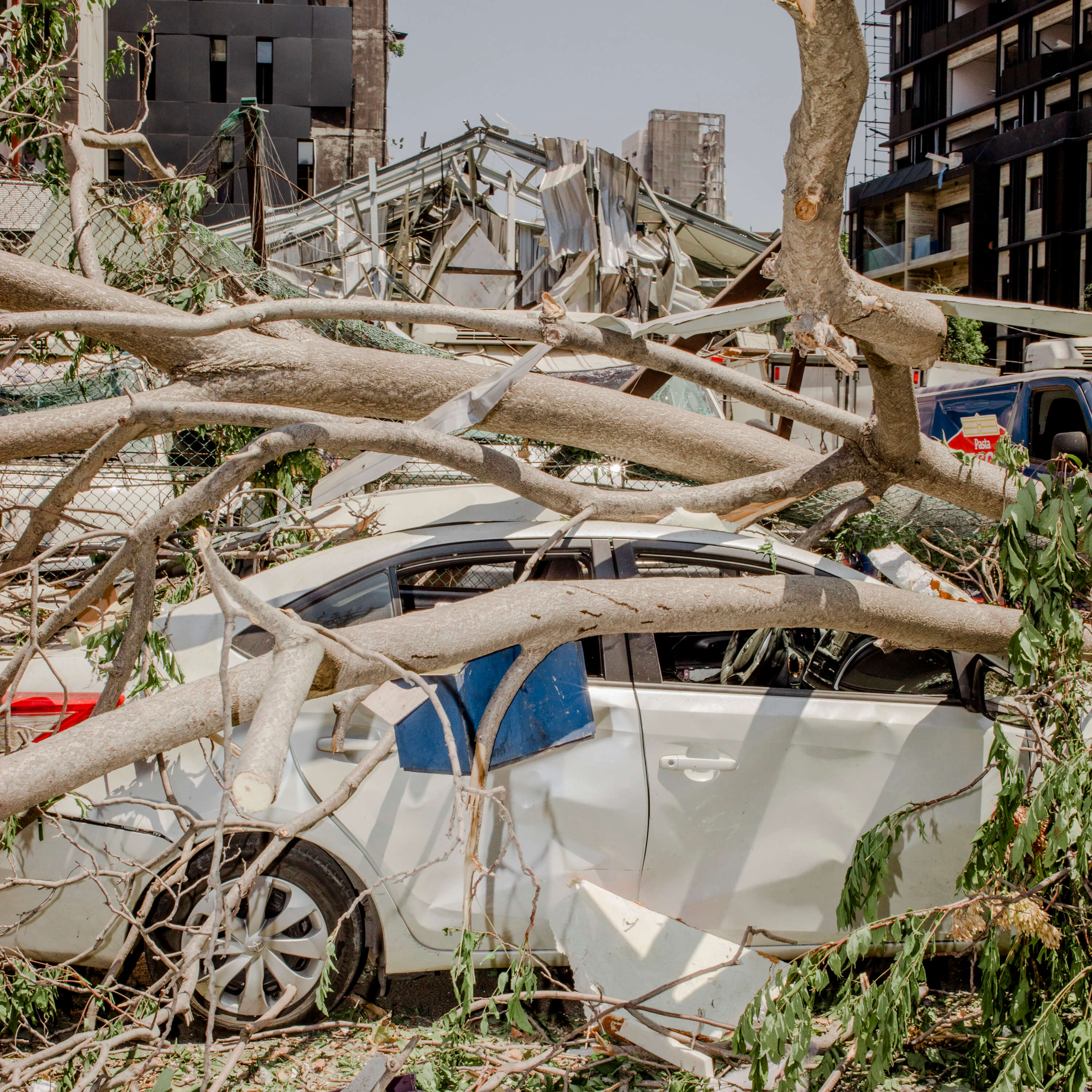 GF: Lebanon is experiencing not one, but several crises that in some way, are all interconnected. On 4 August 2020, a catastrophic explosion rocked Beirut's harbour after the ignition of 2,750 tonnes of ammonium nitrate. It was one of the largest non-nuclear blasts ever recorded and killed over 200 people, wounded 6000, and made 300,000 people homeless. How did you navigate the aftermath and both your desire and pressure to make work?
MB: The morning after the explosion I just wanted to stay in bed and cry and process the trauma. But around 11am the media started contacting me and I felt like I had to use these international platforms to show what was happening to us, from a local point of view. These few months were a nightmare. It was a mix of tears and sweat and mourning of everything and surreal highs the moments I realized I was still alive. I tried to convince myself that documenting was a way of processing things, but as soon as I stopped photographing people and listening to their testimonies, I realized that it was torture to live the trauma over and over again through their stories.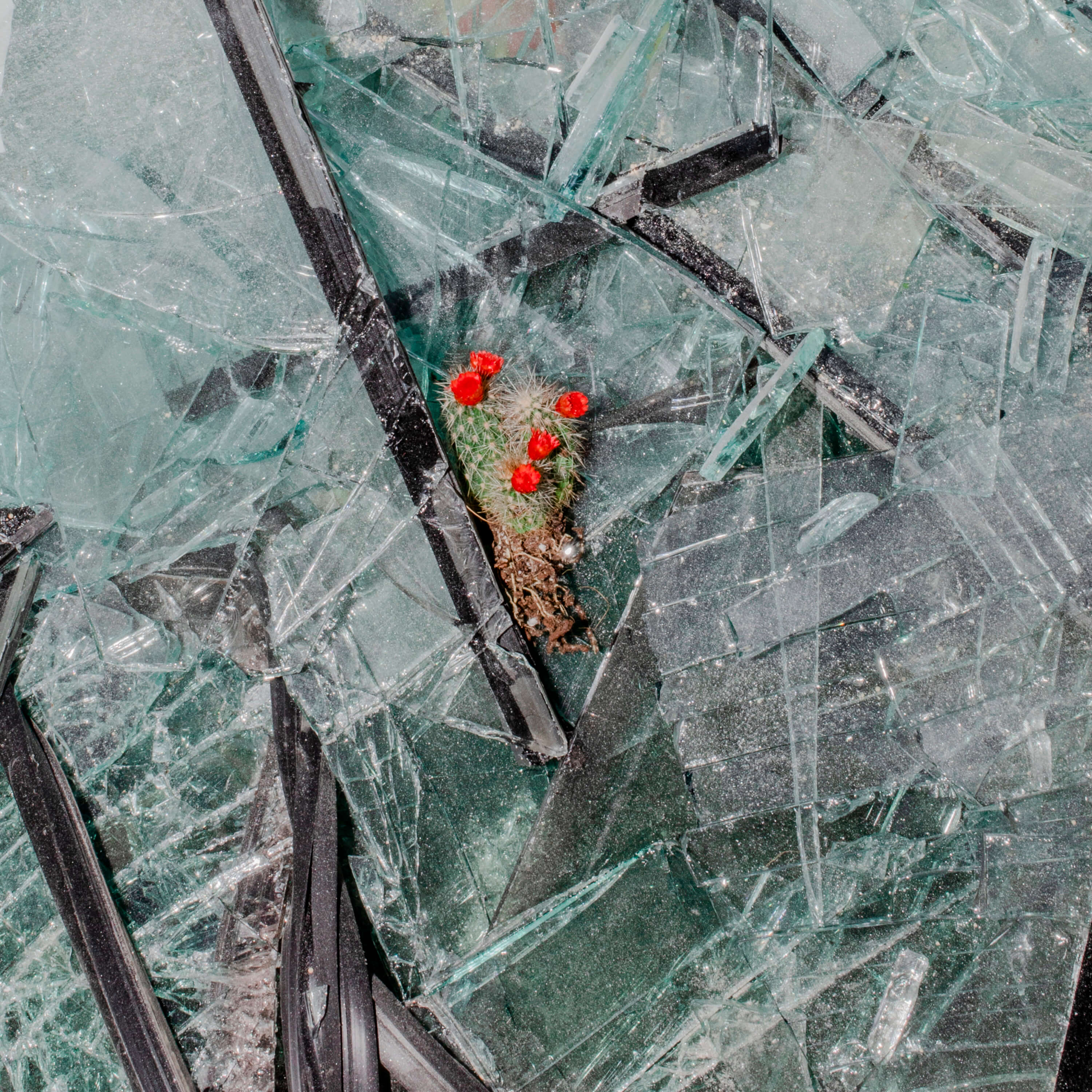 GF: Instagram has become an important tool for you to communicate about the issues you are resisting. It's a space where your art and activism converge, but also a way to start a conversation around the vital issues you are examining. How would you describe your relationship with social media and how has it evolved?
MB: Instagram became kind of a public diary for me, a platform to express myself and communicate these thoughts mainly through images. Also as a shy person I sometimes have difficulties to deal with the present moment and social media is another way of being present.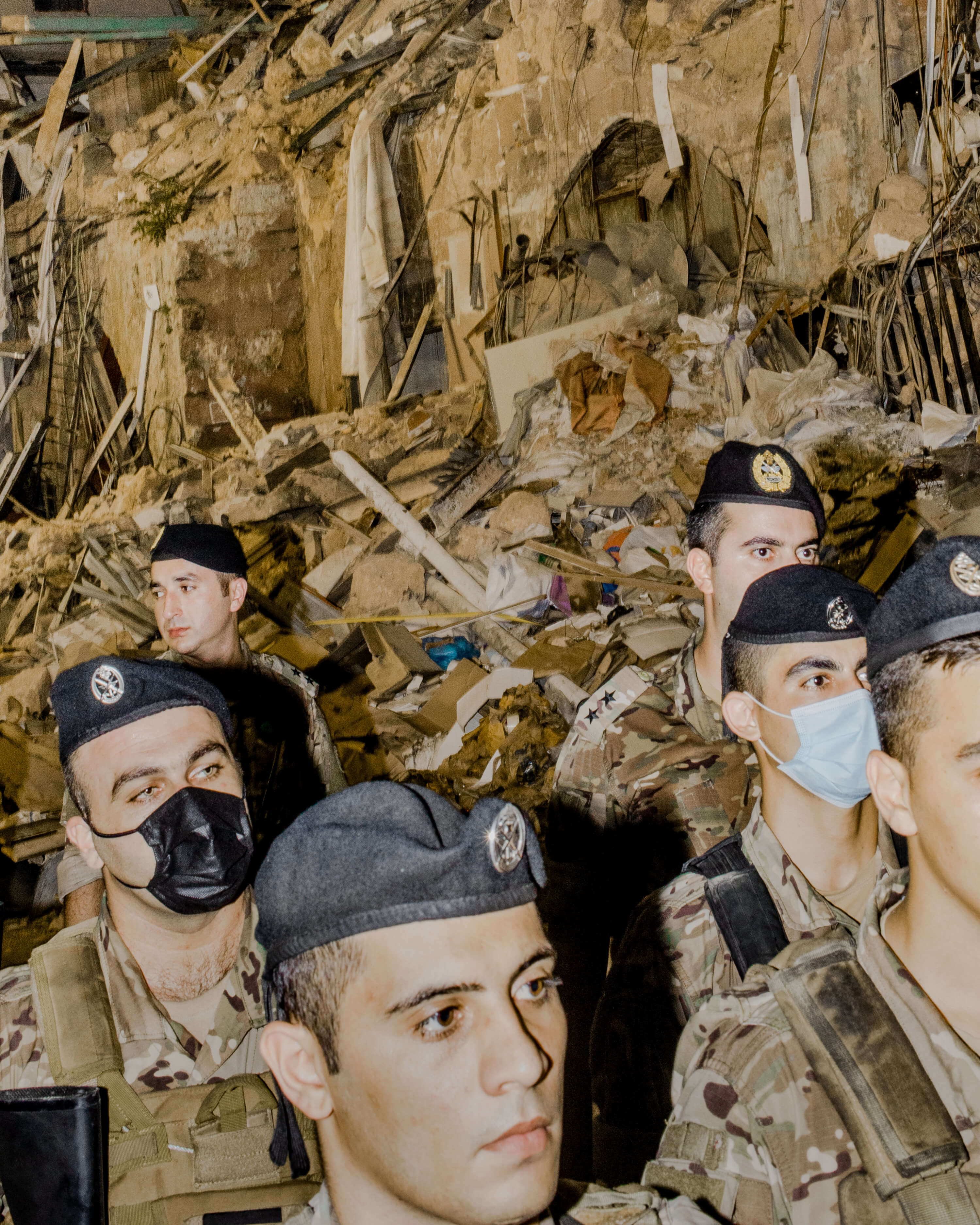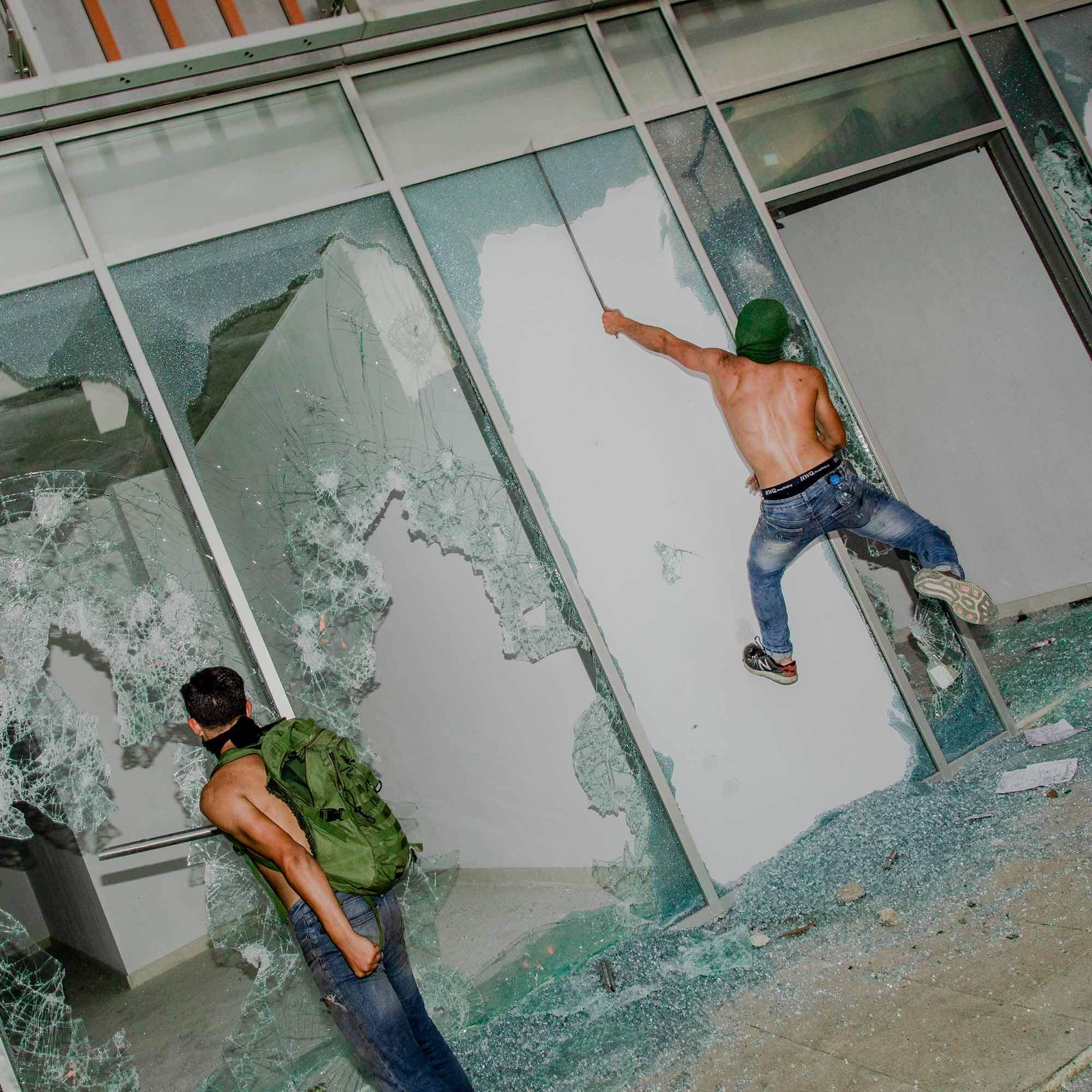 ---
Rocket Science has been featuring the best in contemporary photography since 2016 through interviews, conversations, studio visits and essays by photographers, writers and artists. Your donation to Rocket Science directly supports new artistic content in the pages of Rocket Science and helps 
us pay our contributors fairly.