Studio visit with Alessia Glaviano
Alessia Glaviano is the Brand Visual Director of Vogue Italia and Director of the Photo Vogue Festival. Glaviano is also responsible for Photo Vogue, an innovative platform on which users can share their own photographs knowing they can rely on the curatorial supervision of professional photo editors. At Condé Nast, Alessia is responsible for the artistic direction of events and exhibitions for Vogue Italia and L'Uomo Vogue. Besides her editorial role, Alessia holds lectures and conferences on a regular basis. Some of the institutes and universities she was invited as guest lecturer include: IED, Bocconi University and the Milan Polytechnic.
Anya Jasbar is an artist, writer, editor and web designer currently living in Berlin, and originally from the south of Sardinia, Italy. Together with Daniel Augschöll, in 2008 she founded Ahorn Magazine, an online platform dedicated to contemporary photography and in 2016, Ahorn Books, a publishing project and a curated online bookshop. Her practice as an artist and editor reveals her ongoing interest in creating a dialogue between visual and textual materials, ephemera and archival objects, and she believes that interdisciplinarity is essential in art education.
Ilaria Taschini is an Italian photographer and art director based in Milan. After assisting various photographers in her hometown of Rome, she graduated in Photography from Istituto Roberto Rossellini. Ilaria's work is deeply influenced by her connection with art, women and nature. Her work has been published by Vogue Italia, Vanity Fair and Teeth Magazine and her clients include Chanel, Armani, Blumarine & Tod's.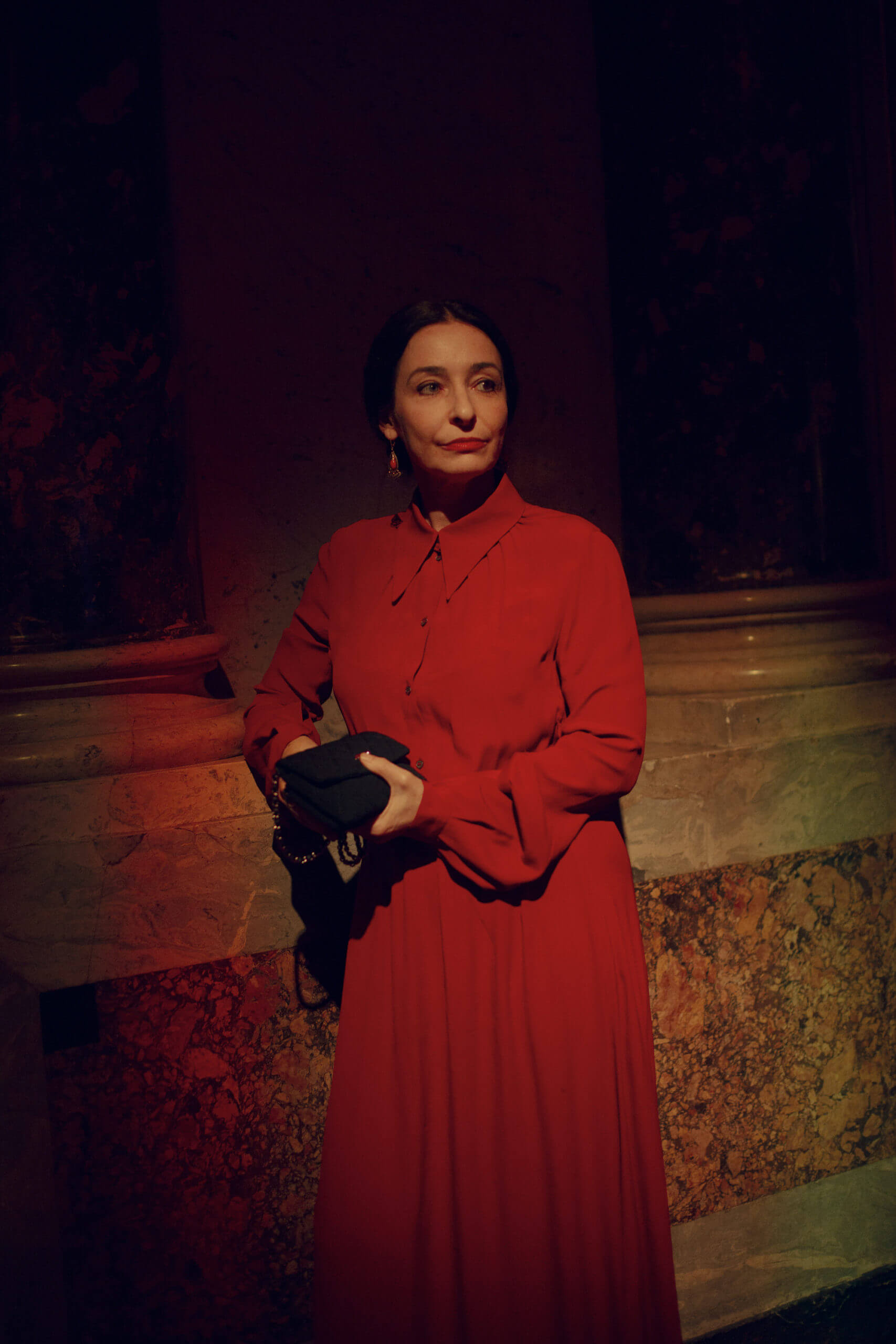 Anya Jasbar: First of all, I wanted to thank you for taking the time to talk to me during Fashion Week. I know that this time of the year is crazy and very busy for you. Are you organizing any specific projects or events this week?
Alessia Glaviano: Yes, we're organizing a lot of big events this week, one of them being the 10 years of Vogue Talents. Sara Sozzani Maino, one of my colleagues here at Vogue, has been working on this project since its beginning and she's done an amazing job. A lot of well-known designers started their career through Vogue Talents and I would say, also thanks to her, they are big names now. We also have Vogue Italia's party tomorrow and this year, Ibrahim Kamara worked with us as the artistic director. Calling him a stylist would be diminishing since he's an amazing art director too. He is shaping a more accurate, far away from stereotypes, version of African aesthetics. He started with Kristin-Lee Moolman. At the same time, we are working on the new issues of Vogue Italia and L'Uomo Vogue. Additionally, Vogue Italia has a supplement, CASA Vogue, that comes out in October. I also take care of the strategy for Vogue Italia's Instagram, I curate Photo Vogue and I am working on the next edition of Photo Vogue Festival.
AJ: It's the fourth edition of the festival already. And this year, its theme is "A Glitch in the System: Deconstructing Stereotypes."
AG: Yes. What has always interested me from the beginning of my career was the shared ground between ethics and aesthetics. I have always been interested in social issues and at the same time, I've always had a strong passion for aesthetics and beauty. I wanted to use both and take advantage of the system to talk about different issues. I always believed that fashion is a language and not a superficial thing. I think today, this idea is much more accepted, even a sort of trend, but I'm happy to see this happening, because at the end of the day the important things are the results so the more the merrier. For this year's festival, we pushed boundaries a bit further. We are still talking about diversity, as it was the case last year, but I also wanted to focus on diversity behind the camera, trying to understand who the person observing the story is, because there could be a bias there too. We just had the last discussions with the jury and we have some amazing candidates. The work is great, and I couldn't be happier about it.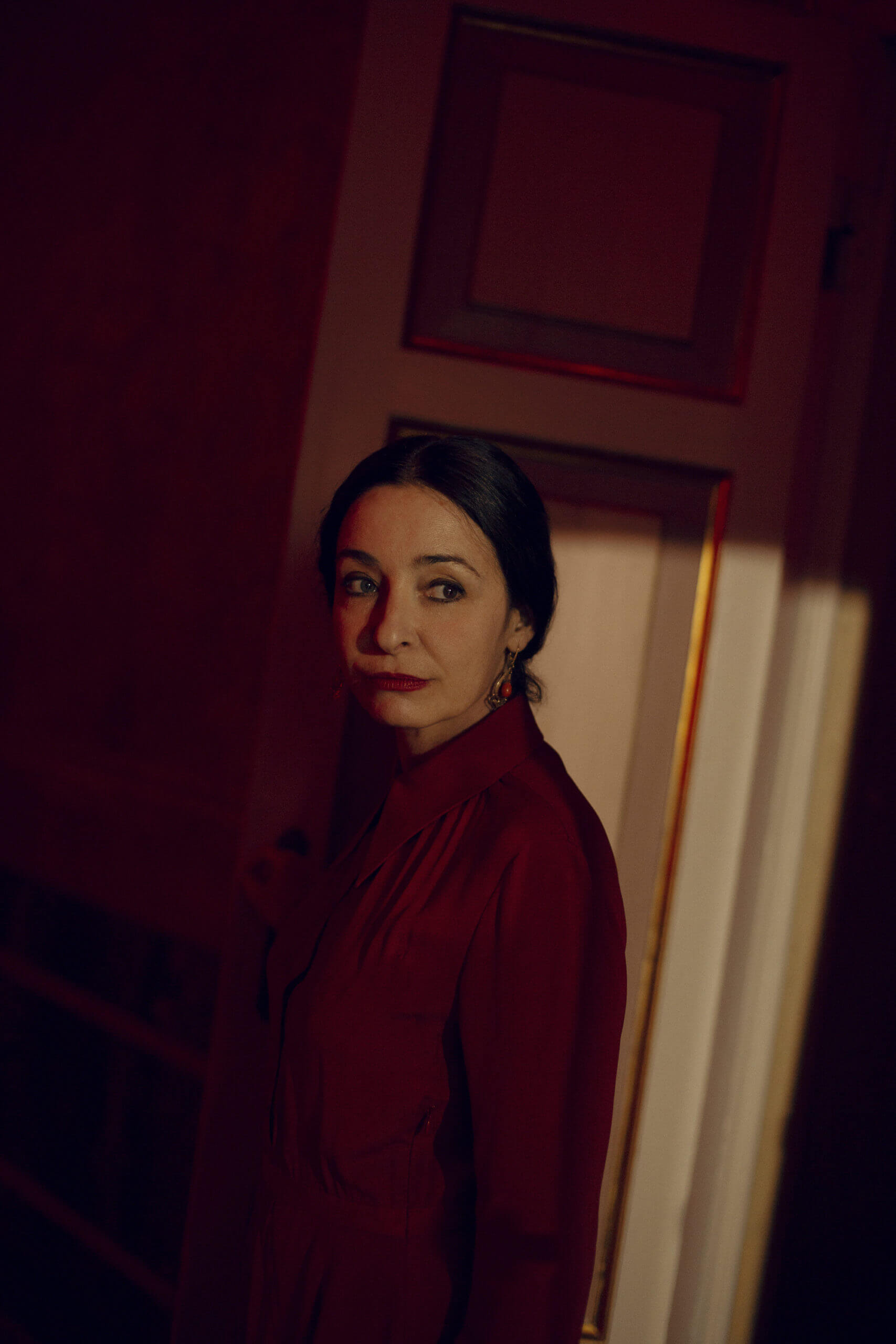 AJ: Can you give me more details about the festival?
AG: The festival takes place from November 14th to the 17th and its main location is BASE, in Milan, where two exhibitions will be held along with talks and portfolio reviews and everything is free. The festival attracts young people from all over the world, it's a very joyful and enjoyable moment for everyone. I feel very proud and lucky that there is still space and time to do things that have meaning for people and to offer culture that is accessible to anyone. Sometimes, it can be frustrating to see what's going on in the world.
AJ: A special moment to reflect and think about certain issues.
AG: Yes… Something I'm trying to focus on and to understand is the dichotomy we are living in. On one hand, a more diverse and inclusive social environment and on the other hand the exact opposite of that, as we're moving towards a very conservative, authoritarian society without much acceptance of others. What frightens me is the fear of the other, the fear of migrants for instance, the art of painting the perfect enemy in order to divert and give people, who have real problems, something that is feasible and easy to focus on instead. In Italy, for example, people are fed the idea that their enemy, all their struggle and suffering, is the migrants' fault. And the way migrants are represented in the media – a huge crowd of people with no names and no background who is invading us – doesn't help, and this induced fear takes the mind of the people off the economical problems of the country. I'm trying to think about this huge dichotomy and I somehow came to believe that these are two sides of the same coin. Take social media, for example. I do believe we're all benefiting from it, the web population has positively championed an increasingly broader inclusivity project that eventually ended up influencing both brands and traditional media, which had to adjust their policies and adapt. Whether the initial reason behind the adjustment was the fear of losing potential clients or readers is of little importance when the outcome is the breaking up of stereotypes, clichés and conforming representations. Embracing gender fluidity, the diversity of bodies and beauty types, regardless of race and ethnic group, is a conquest that is changing the aesthetic standards of our times, thereby proceeding to change people's cultural and identity codes in terms of inclusivity, openness and dialogue. But on the other hand, on social media, most people only see and hear what they want to. You can easily stay in your own little bubble, only listening to your own truths, and missing the bigger picture and the two sides of every story. There is a certain violence in the way people put their beliefs forward, even when their intentions are good… We became such moralists, soon to label something as racist, sexist or homophobic. There is not much space for discussion since there is no tolerance for opinions different from ours. So I think that the next battle should be to try and be more patient and more tolerant of others' opinions. I say this to myself too. It is fundamental. The controversial Bret Easton Ellis wrote an article for Vogue Italia a few months ago that was very interesting . To put it shortly, he wrote that we now all have a dangerous feeling of knowing exactly what is good and what is wrong. I agree completely and thought the article was brilliant. The artists used to be disruptive but nowadays, you cannot be anything other than politically correct. If you're not, you're out. He writes that "disruption is an important element for allowing any medium to breathe and grow and move forward and flourish—without disruption there's no progress. Disrupters bring something to our society that is beyond a reflection of only ourselves, and what we think we want and need and desire. A disruptor is not a confirmation of us—but a disruptor is a rejection of us, and forces us to see things in a new harsh light. It seems that the real disruptors now are only allowed in the political arena as nationalism sweeps the globe. "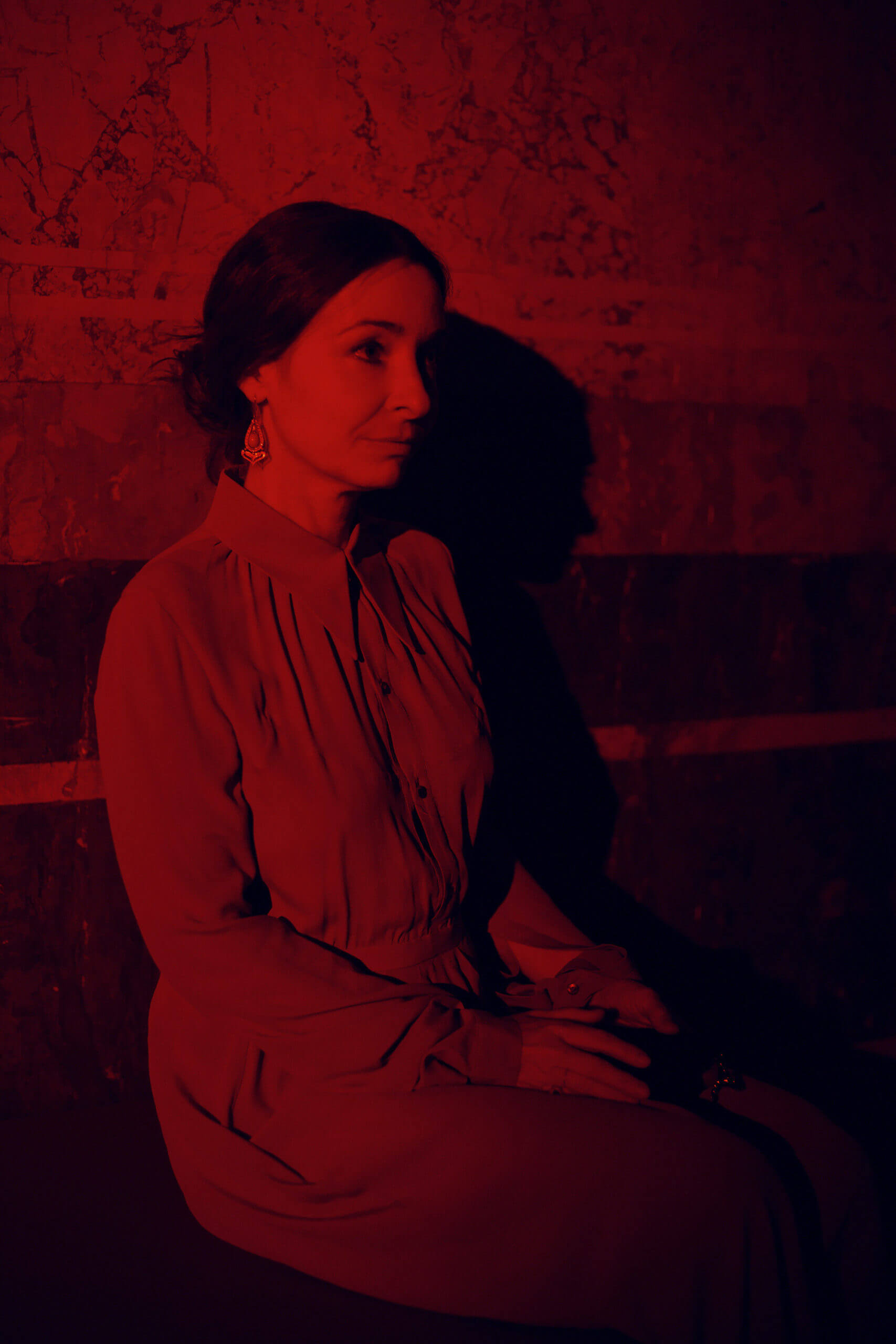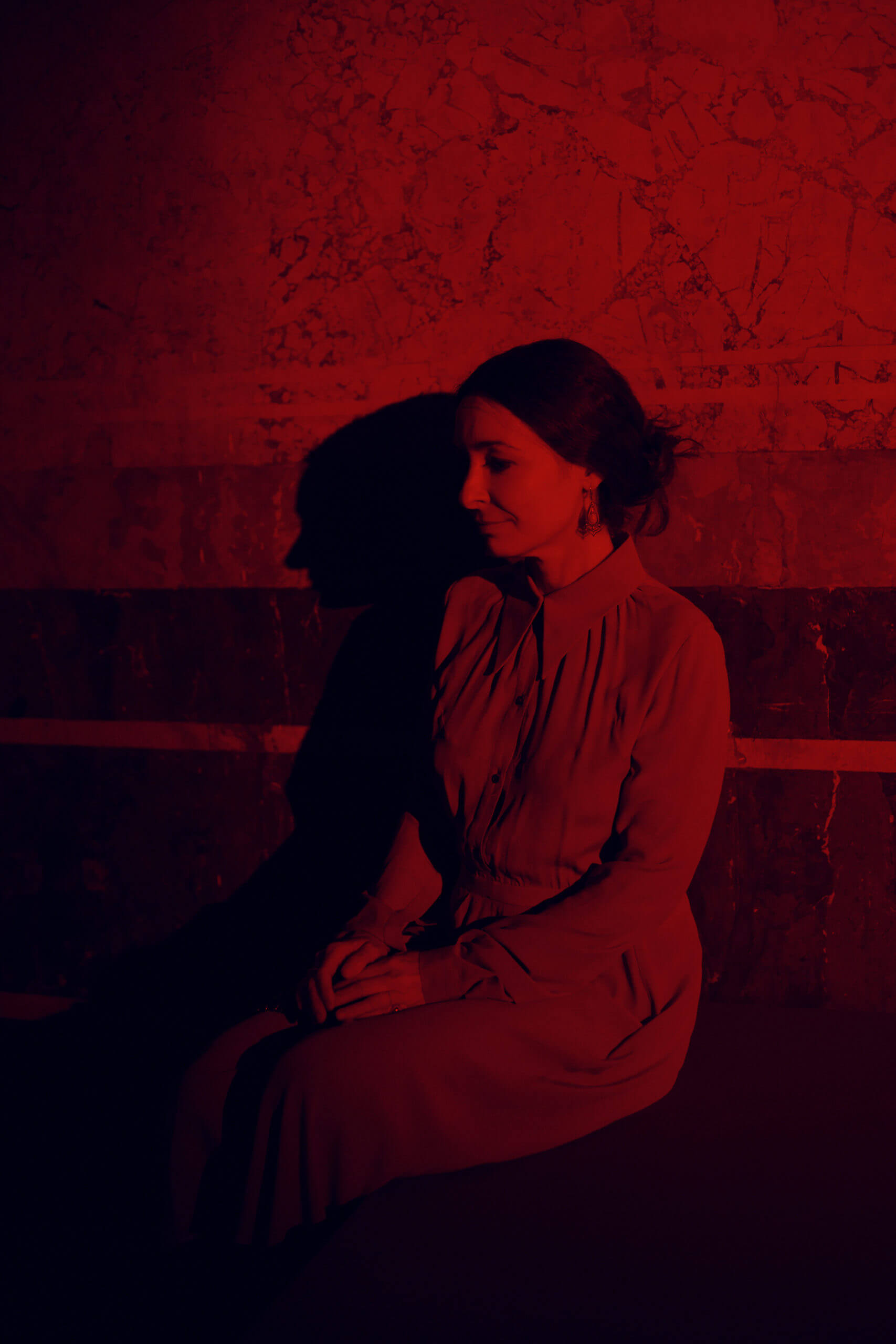 AJ: It seems that only certain politicians can say whatever they want without getting too much in trouble.
AG: But it's not even that. I think they are the only ones who don't care about being politically correct. While if you're a good person you have to fit into this category, labeling yourself and limiting what you can say to fit in. I think we still need to work on that.
AJ: What I like about your approach is that you're often political and always very open. And I think this is rather uncommon among editors with such an important role in a major fashion magazine.
AG: In the beginning, I struggled because it wasn't easy being that open and political in my position. But I kept fighting for it because I believed in it and time has shown us that having good aesthetics and a moral code can go well together. Working for something you truly believe in has been my mantra since day one.
AJ: Were your bold choices well received by the readers?
AG: Not always. I remember once, I was at a dinner party and the person sitting next to me didn't know that I was in charge of certain things at the magazine. She told me that she was disgusted by a picture I had published on our social media, of a young woman with a disability that was absolutely beautiful to me. So I asked her what she was talking about, I tried to understand what she meant and I explained my point of view as well. Sometimes, people are just ignorant. There are so many superficial people in this industry and I think whenever we have the chance to talk to them, we should do it.
AJ: Sometimes people have a preconceived idea of beauty or of what is supposed to be published in a magazine.
AG: Exactly, people have their idea of what Vogue should be like. I should know this better, given the fact that I've been working at the magazine for 20 years now. Things always change, we don't have pictures in the style of Cecil Beaton and Horst P. Horst anymore. Things change, culture has changed, and fashion is a mirror of that. Sometimes it can even anticipate certain things and push them forward. This is what I'm trying to do.
AJ: I'm not an expert on or much trained in fashion, but I agree with you when you say that fashion has cultural meaning, and it's not just a superficial discipline. It's like design in a way, it can and should make statements related to social and political causes. It's difficult for people to see that, since fashion is also very connected to a product, something we are pushed to consume. Do you think it's possible to appreciate fashion in its different aspects? To be better "trained" in fashion in this sense?
AG:  The problem is that people don't have the balls to admit that the first thing they do every morning is to get dressed and that it makes them feel one way or another depending on what they're wearing. And they do have their own style in any case, even if they're not well dressed. So, fashion is a very important part of their life. People have the tendency to demonize fashion without even trying to understand it. I'm against consumerism, for example, I don't believe in the idea that you should buy new clothes every season. What I'm trying to say is that fashion and style are not only about consumerism. Clothes are a way to talk about ourselves. If you are not a hypocrite you'll understand that everything in this system is connected with consumerism and capitalism, apart from a revolution, maybe, which I don't see coming very soon. Everything else feeds the system, even if you go and march on the streets and have a T-shirt on, or if you're going to a museum and so on. I think we should all become a bit more aware of things and their processes.
AJ: Sometimes I feel like we are living in a bubble and it is not easy to understand images and fashion, but they are important. It is part of our everyday life. You're exposed to images and you're exposed to clothing every day. And your choices in this matter signify what you do or believe. Fashion and images are connected in this sense.
AG: I feel that we have been talking about certain issues in a way that is not good for the issue itself. I mean, it's not about making people feel guilty or talking about how pitiful something is. I'm against all that. I think we need to find new ways to tell stories. Everyone could benefit from that.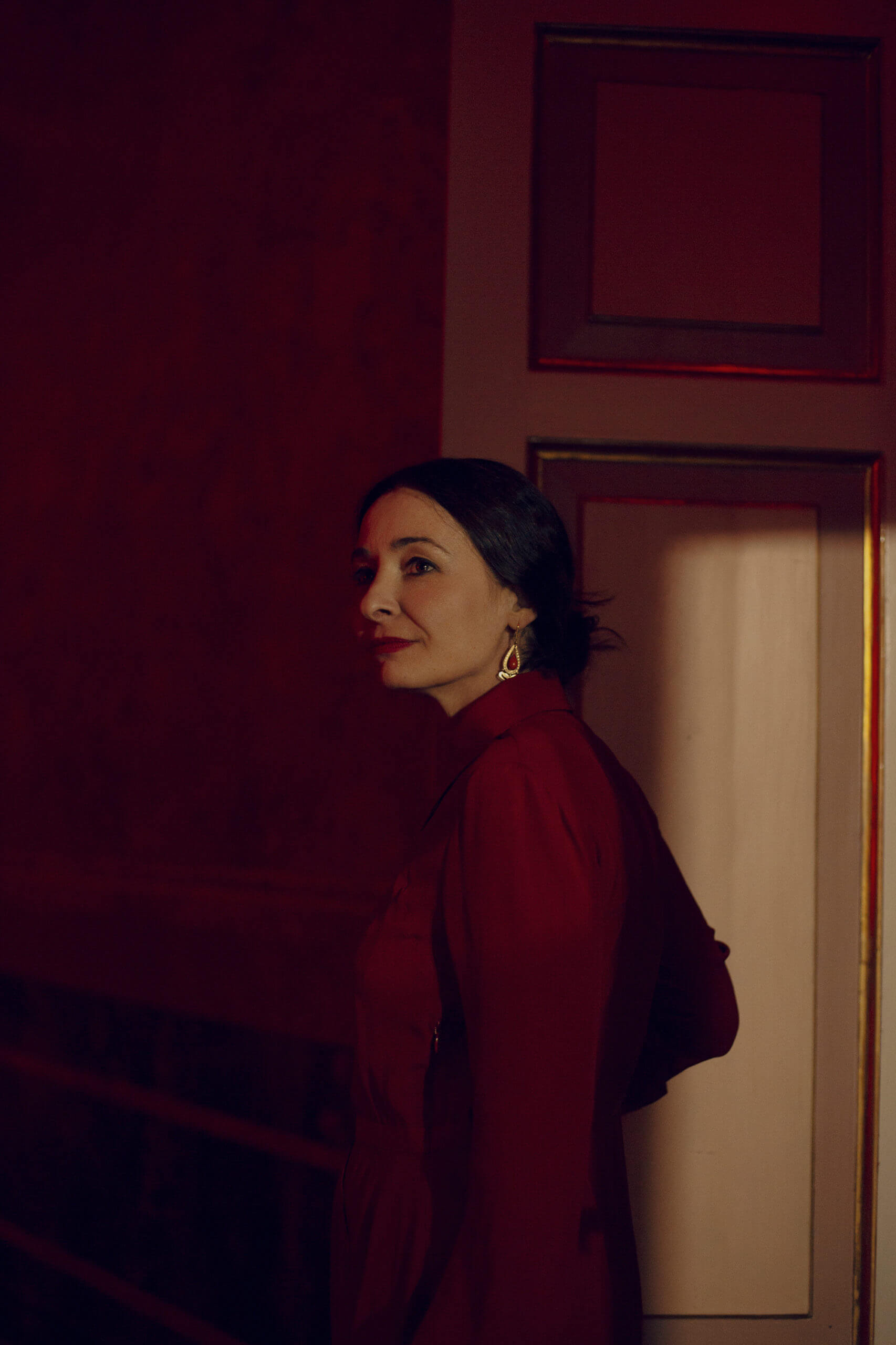 AJ: I also wanted to talk to you about Photo Vogue, the online platform, and the way you're using social media to share the work of emerging photographers. I wanted to ask you what the difference is between your job as an editor for the magazine, for an exhibition, for the festival, and your role for the online platform? What's your approach to those different kinds of editing?
AG: My luck is that I've always had a very strong instinct for images and composition in general. It's helped me a lot over the years, but it was also a lot of work; I've studied a lot and seen so much. I'm quite obsessive, I never stop and there is always something to learn. You have to apply your vision differently if you're working for the web or a magazine. It would always be a different edit of the same work. I would choose different images for Instagram than I would for an exhibition, a book or a magazine because the way we look at them is different. When I created Photo Vogue, I thought it was great to bring Vogue to the web without having the limitation of the paper magazine. Vogue is a brand and we shouldn't limit it to fashion. I've always been open to different styles of photography and I think this is the key to our success. I met a lot of photographers through Photo Vogue, some have shot for the magazine later on or we've worked on special projects together since. It's been an amazing journey and I learned so much. When I started at Vogue, we used to commission established photographers only but Photo Vogue is a way of working with young photographers starting out and helping them grow. You can teach them, you can mentor them. And it's a very nurturing experience for the mentor as well. So I think it's a great experience. I'm very grateful for it.
AJ: Here is the last question for you. Do you have any other influences that motivate your work other than photography and fashion?
AG: I'm really interested in human beings. I don't believe in God. And I think there is no higher purpose. You just give meaning to your life every day. And I feel that the best thing to do is helping others in whatever way is good for you and not because then you want or expect something back. Do what you're good at and make a difference where someone else is maybe not feeling as good. So that's what motivates me together with my obsession and my search for beauty. A different kind of beauty.
---
Rocket Science has been featuring the best in contemporary photography since 2016 through interviews, conversations, studio visits and essays by photographers, writers and artists. Your donation to Rocket Science directly supports new artistic content in the pages of Rocket Science and helps 
us pay our contributors fairly.