Studio visit with Luke and Nik
Luke Norman & Nik Adam came to know each other whilst studying at the University for the Creative Arts, Farnham. It was here where they laid their aesthetic foundations and began working together. Nine years later and now based between London & Copenhagen, they continue to collaborate on all projects together both personal and commercial.
Ana Cuba moved from Barcelona to London in 2011 right after graduating. She worked for 3 years as a Photo Editor for Monocle magazine, studied for a year at ECAL in Lausanne, but funnily enough, she missed gloomy London too much and went back in 2015 to work on the launch of i-D/Vice's channel Amuse. She then decided to leave the office life and has been a freelance photographer since then.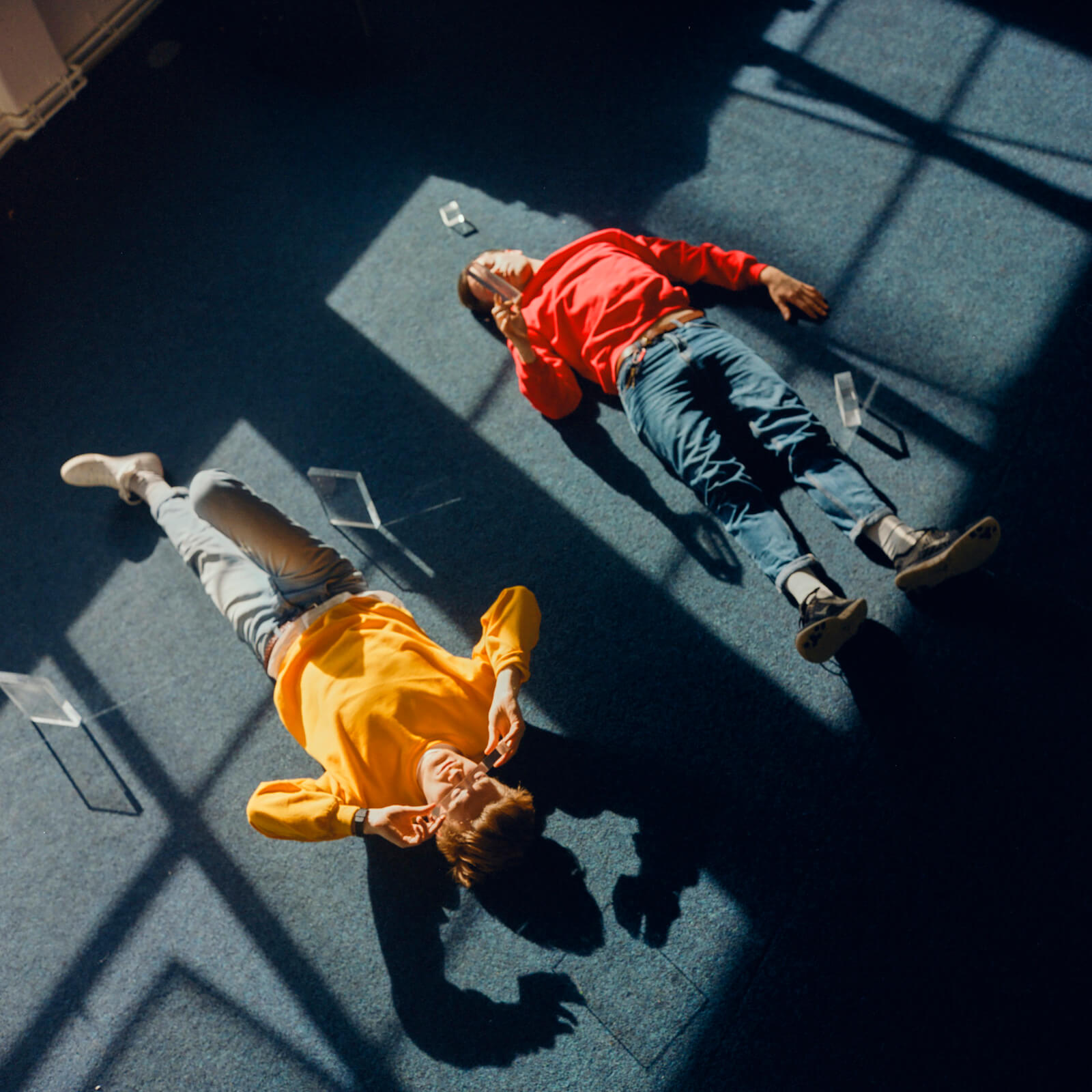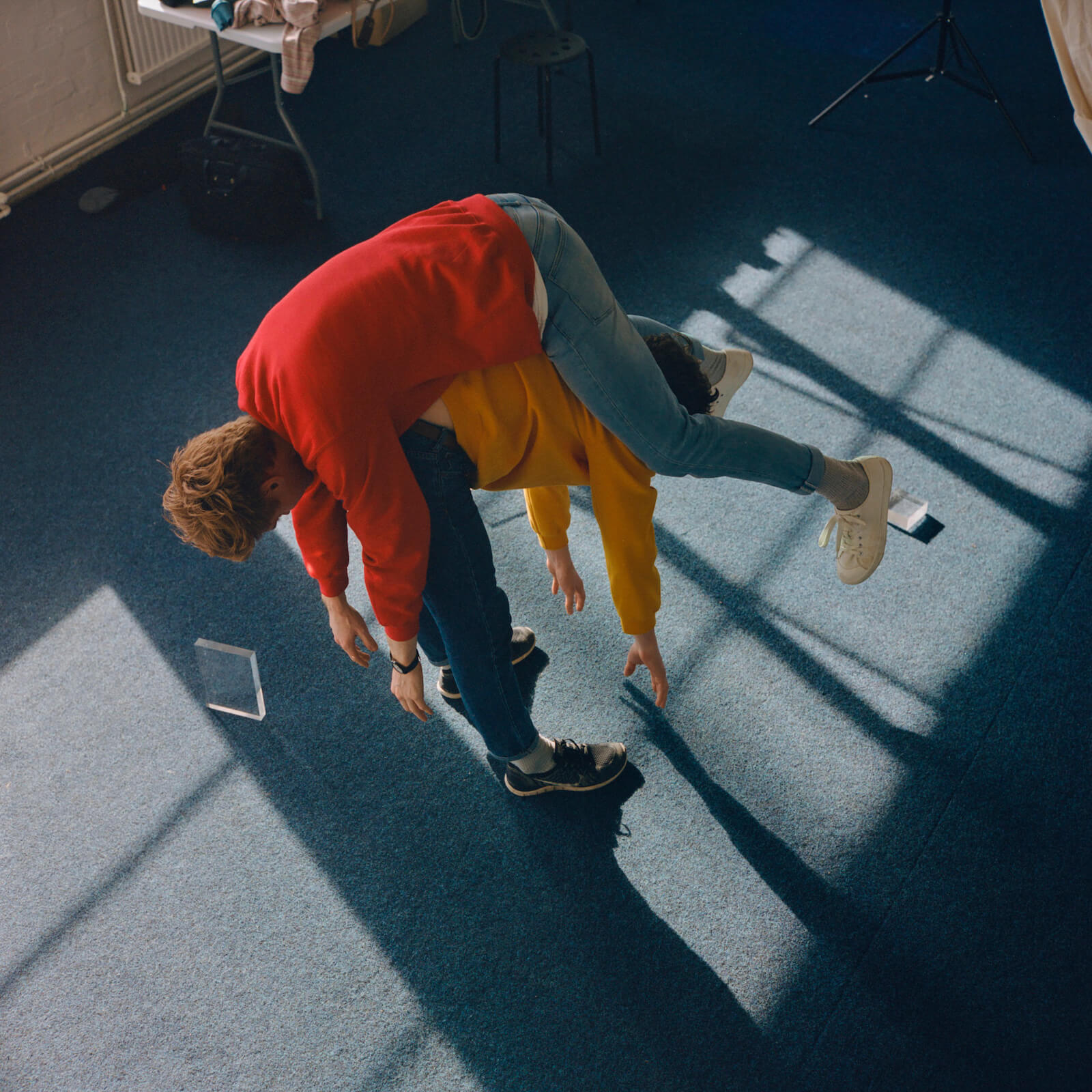 Pauline Magnenat: How did you meet and when did you decide to start working as a duo?
Luke Norman: We met one another at university while studying together at UCA back in 2007. We were good friends before a tutor suggested we tried working together photographically, which we tried for the first time making a small series for an exhibition at the end of our 2nd year in 2009. We then continued to work together for the whole of our final year and haven't looked back since. It was funny at the start, having to reason our decision for collaborating together to every tutor, but everyone was very supportive and offered us the freedom to do so, which, naturally, we are now very grateful for.
PM: Do you share a studio or does each have his own?
LN: We have our own studio together in South East London. It's our second studio now and looking back on our old one, it's a bit of a step up. Our previous studio didn't have a ceiling, just a roof on the building 3 meters above us, so it got pretty cold in the winter. Especially without radiators. It's nice to be in a position now where we can enjoy such luxuries.
Nik Adam: Our first studio was so cold in the winter that we all used to work in big puffer jackets and gloves on, there was also a guy a couple of studios down who had the loudiest saw and when he used it you couldn't hear each other speak, and somehow we were the ones who got the noise complaints for playing our music too loud!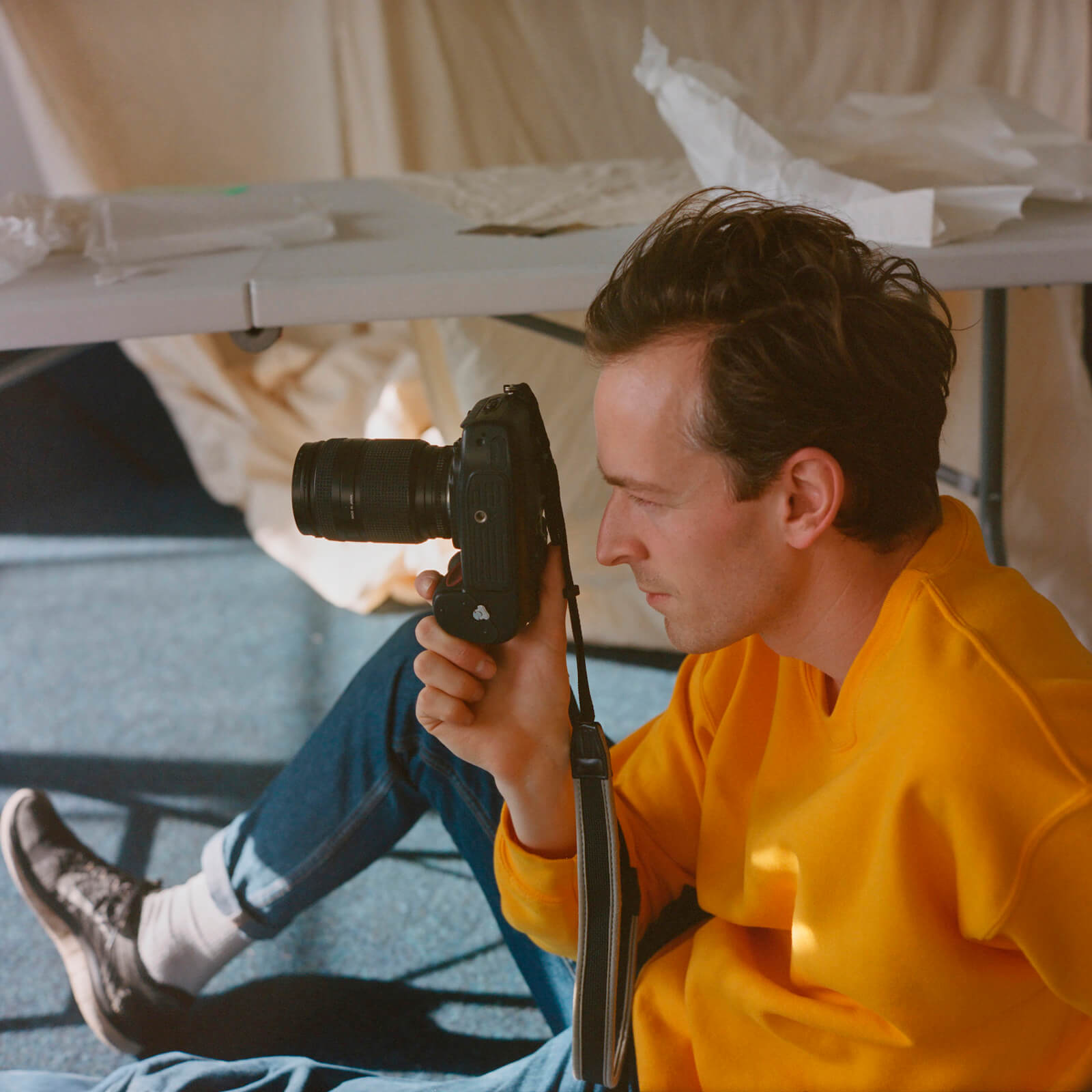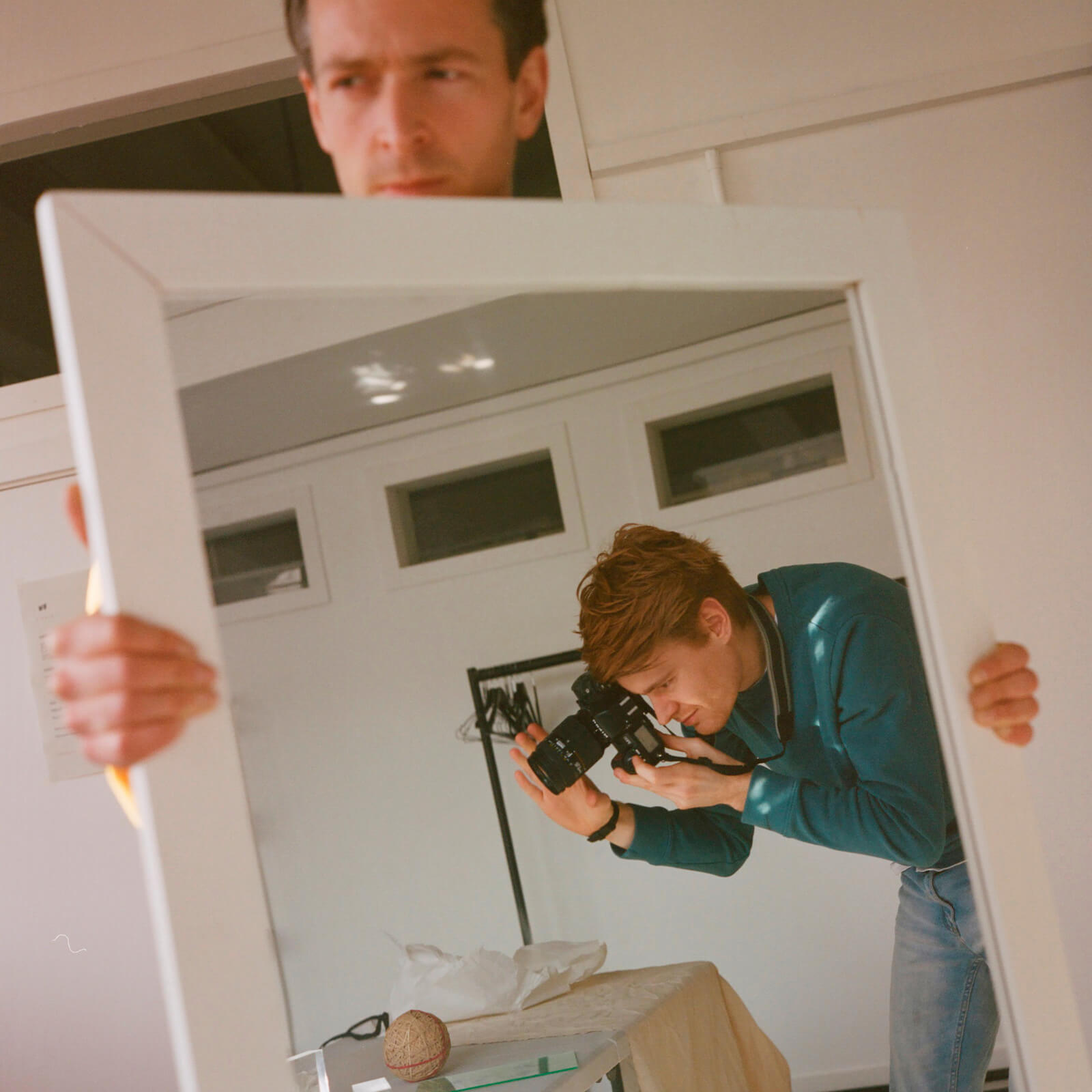 PM: What excites you most about photography?
LN: The idea of making something new. Creating something that excites not only you, but also inspires someone else to go outside, create or just reflect in a new way.
NA: I'm not reading Luke's answers so apologies if I repeat what he is saying. For me the thing that excites me the most is the possibility of creating something new and something that excites you and drives you to want to take more images.
PM: What are the pros and cons, if there are any, of working as a duo?
LN: Working as a duo we always have the two of us developing a project at a time, building off one another's ideas to push the work that extra step further. Another positive element is that we are always in it together, through the good and the bad – we always have someone to share this journey with. The only con is that whatever we earn we have to split it two ways!
NA: All pro as far as I can see it.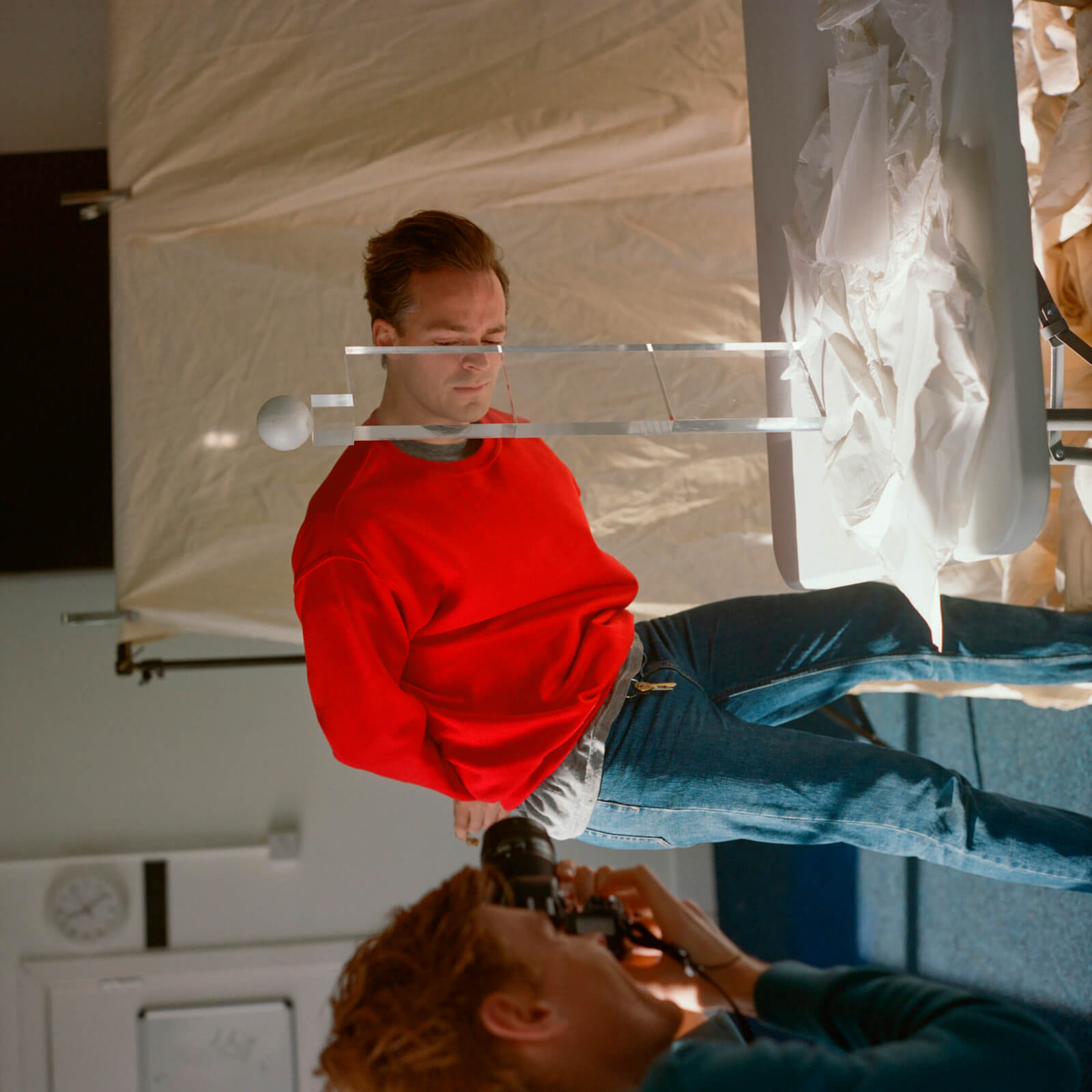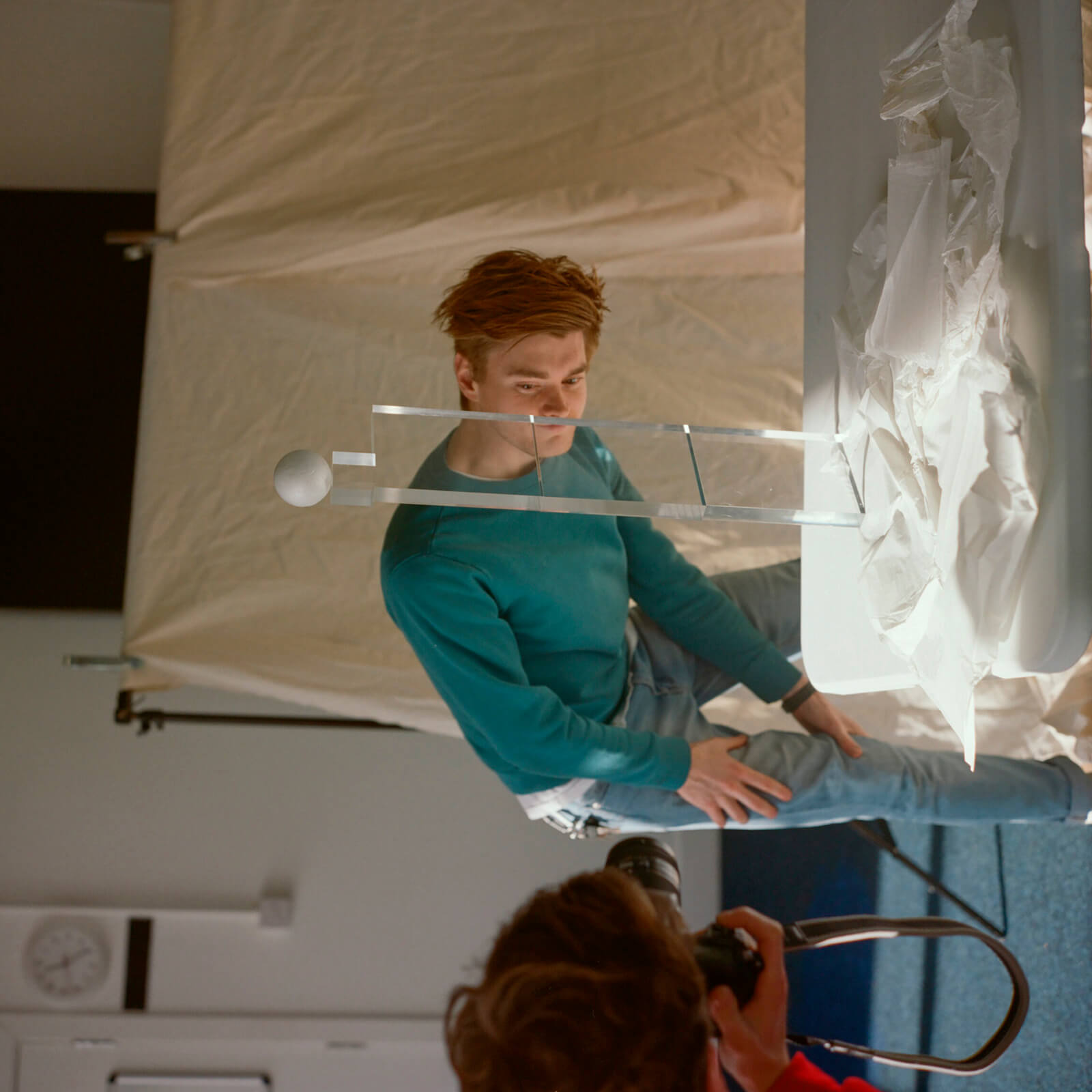 PM: What is the best thing you've seen recently?
LN: I went to Canada recently, travelled around the West coast which was just beautiful. I would highly recommend visiting if you have the opportunity. I left feeling incredibly humbled and inspired.
NA: Best thing I've seen recently was the results of our negatives from a recent trip to Spain. That and every second of Blue Planet II.
PM: Do you work separately on some projects or do every photographic commission together?
LN: We work on all projects together. Naturally we both take our own photographs throughout our daily life. But it might be that these images come together and help to develop an idea we build on together in a larger sense either commercially or personally together.
PM: How much do you shoot on a weekly basis?
LN: It varies from week to week, sometimes we don't shoot for two whole weeks and then we are flat out the following week shooting every day. It's nice to use those quiet periods to work on personal projects and create something which is purely for ourselves.
PM: Does editing your work come naturally to you?
LN: I think inherently we like our work to be 'realistic' and as 'honest' as we can make it. Whether that is through model choices, retouching or the subject matter we are working with – we aren't interested in glossing things up. As image makers we are in a privileged position where we have the opportunity to add to the daily conversation of how fashion is seen. This is why we try our hardest to use a diverse range of characters in our work and try to leave the image editing to a bare minimum and capture things as they are in the moment. But this isn't always the easiest goal to achieve.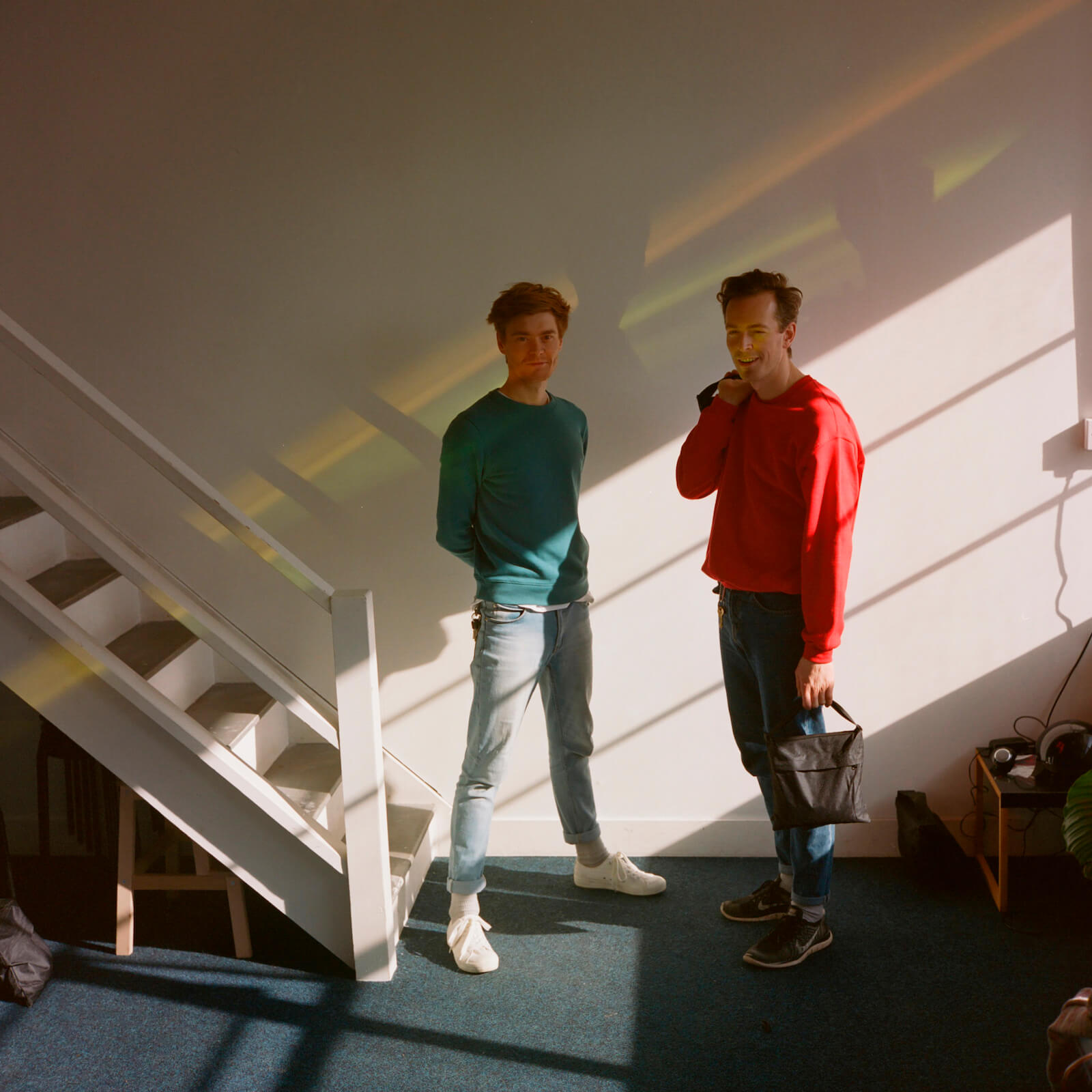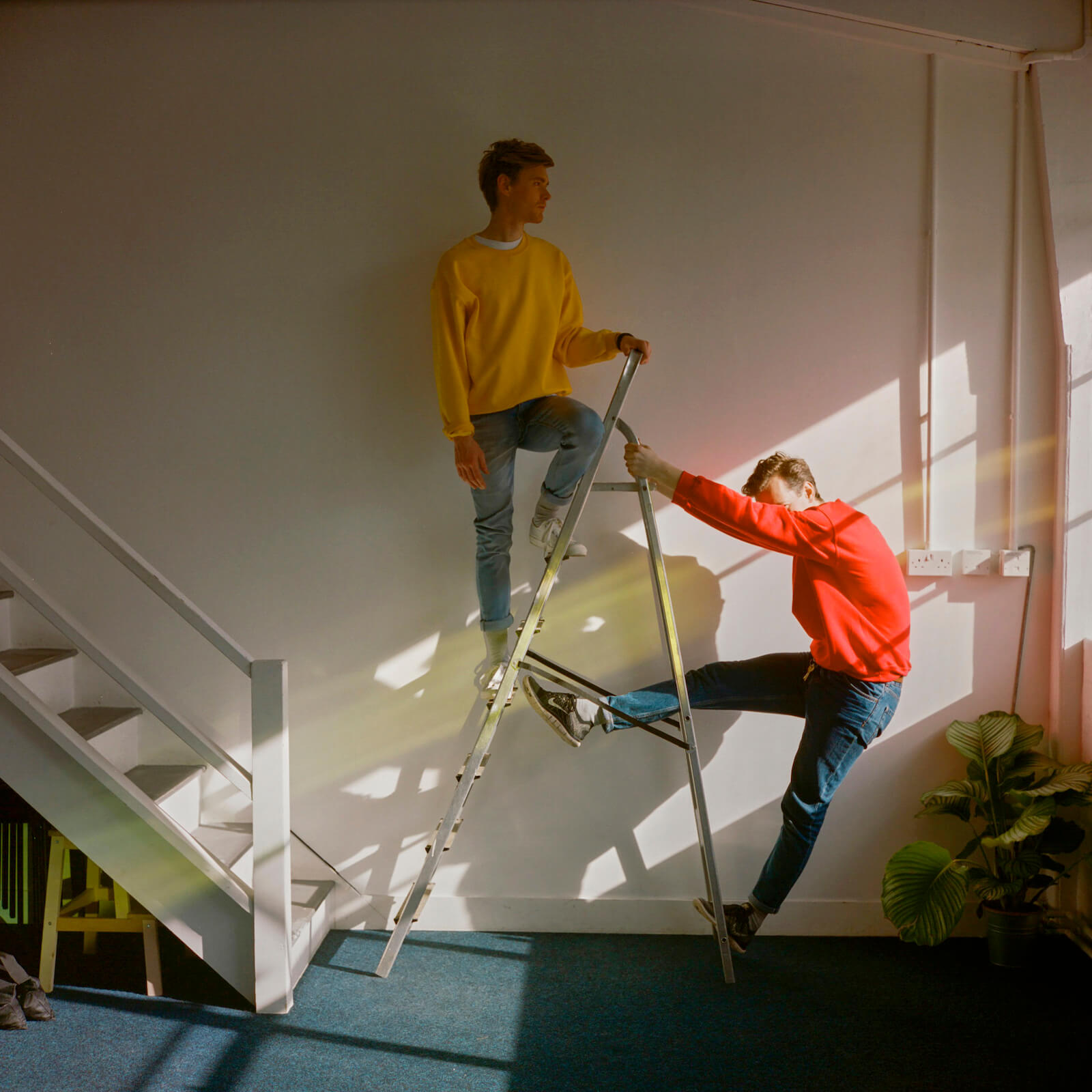 PM: What would your dream assignment be?
LN: To travel somewhere unfamiliar to us, with a small team and complete freedom. We are most inspired when we are in a new space, a location which we have never been in before and are able to do as we like. Interacting with the surrounding area and just allowing our inspiration to run uninhibited.
NA: I got asked this question the other day whilst on set, and I feel like I didn't give a good answer, so I'll try better here. I think it would be an assignment that would mean us travelling to a new part of the world, I find we both get very inspired when we are in new spaces, being inspired by culture, location and everything else you find there. Whatever we would be shooting, the commissioner would want us to do our thing, no constrains!
PM: What makes something worthy of being photographed for you?
LN: Something you want to remember.
NA: Something that makes you stop for more than a second and look at it.
PM: Do you think people understand photography?
LN: I think everyone understands photography. The power of photography is that largely speaking most people in our society have some kind of relationship to it and it means so many different things to each and every person. Whether it's growing up taking holiday pictures or just flicking through a magazine, people interact with photography both consciously and subconsciously frequently. So I think in turn, naturally as professional photographers working with the medium on a daily basis, we have a different reading of it. But everyone understands photography.
NA: I'd say it depends on the individual as to what they understand. A lot of people won't understand why we take a picture of an old tyre on a hill surrounded by rocks, but we do. Photography is incredibly subjective, you like what you want and that's cool.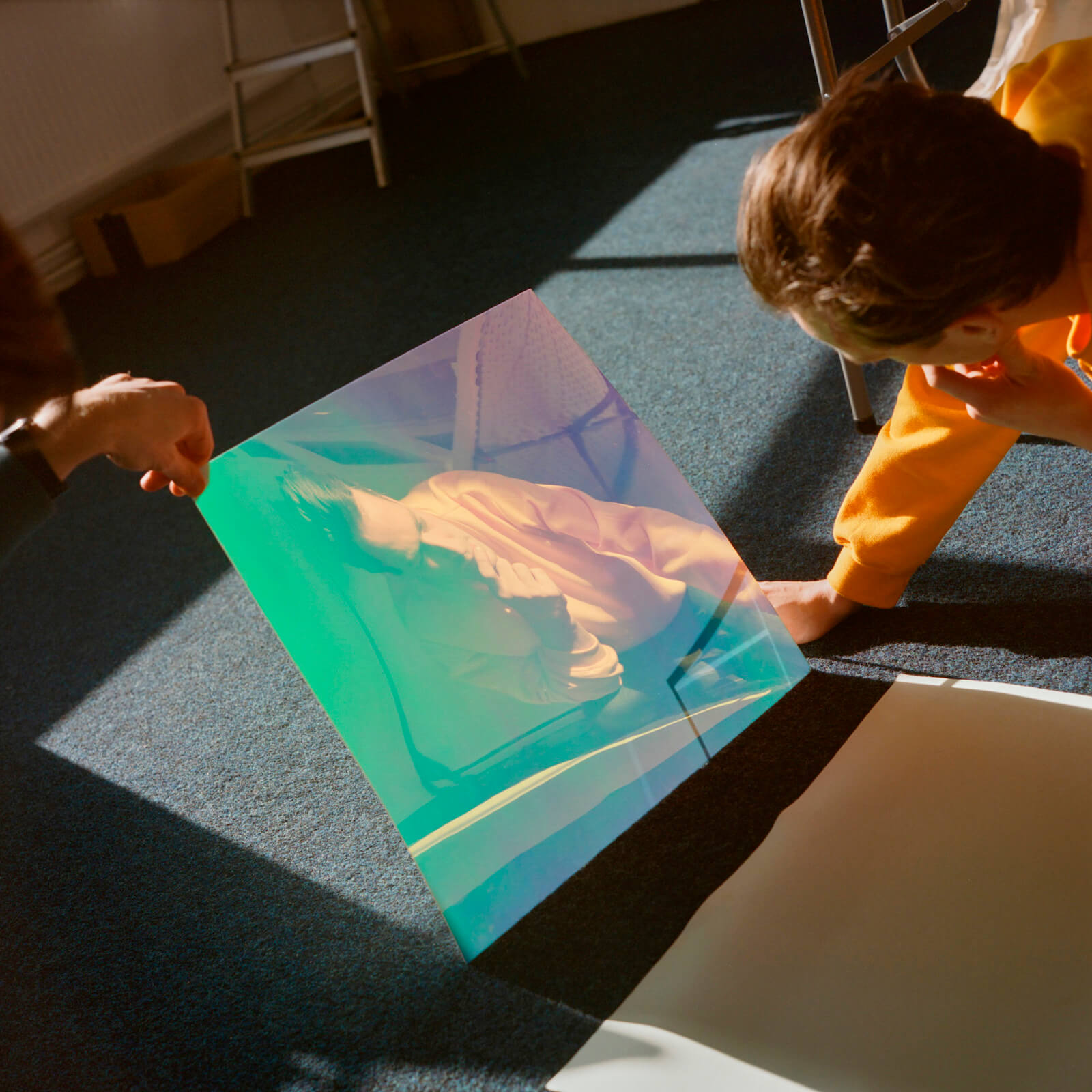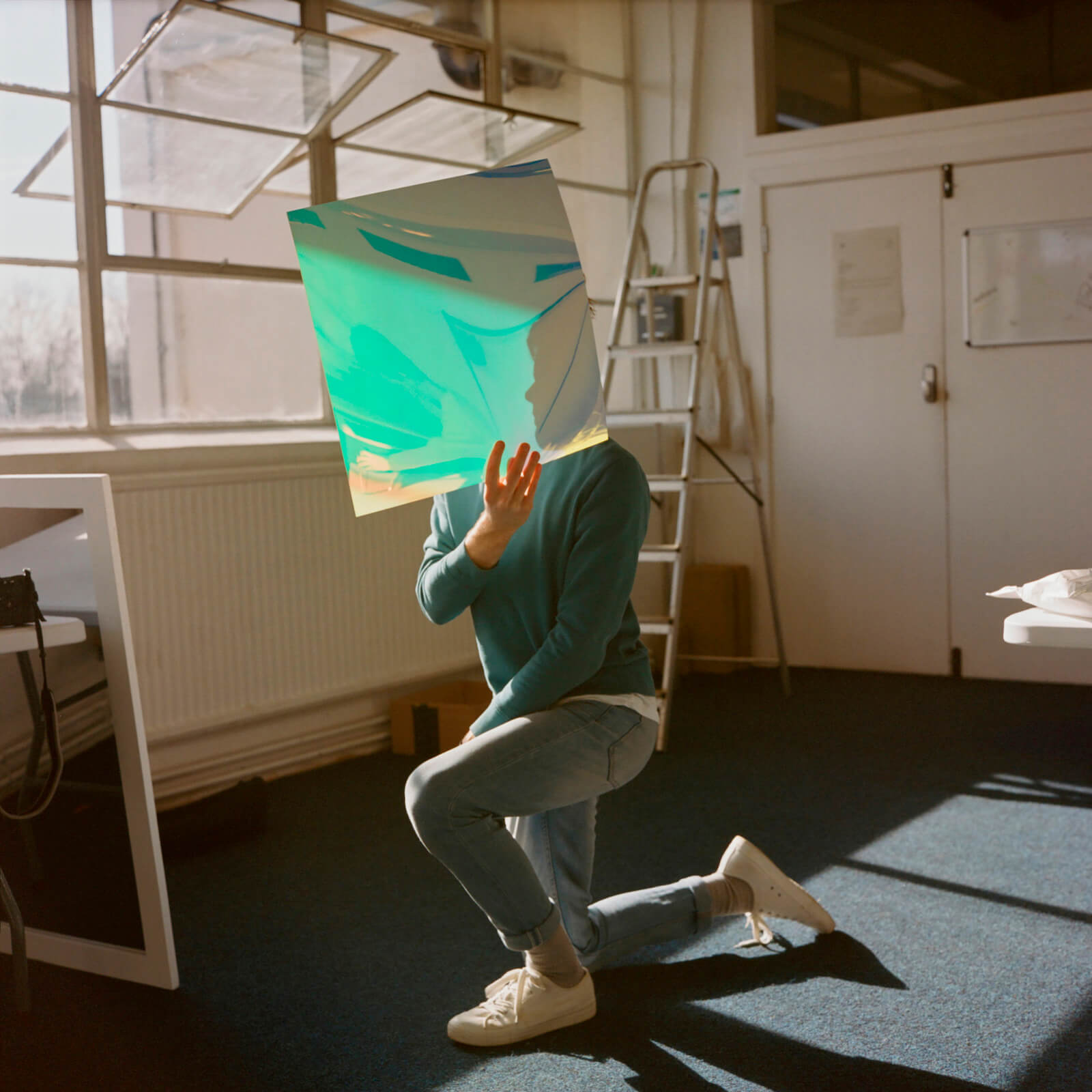 PM: What is your favorite track to edit photos to?
LN: Great question, we usually take it in turns from day to day on being music selector. So it varies a lot, but luckily we enjoy what the other one plays and we get to introduce each other to new music. I'd say when retouching though we try to keep things up beat as it's pretty boring stuff, so mixes are always a familiar hit. Summer13at45 by Floating points is a good one.
NA: Editing is long, if there was one track, even by my standards I would have to loop it too much and I would hate it by the end of an editing session. We've been editing all day today and I've had Annie Mac's Blue planet playlist on, video + music!
PM: What's next?
LN: We have just come through a busy two weeks period, so we have some nice new work to show, some editorials and commercial work. And we are just tying up the last few ends to a personal project we have been working on for a while. So that's exciting. Other than that, its coffee time right about now.
NA: Next is a whole lot of scanning from a few commercial project of late, but more excitingly we have some negatives which are right at the bottom of the pile that are from some recent personal work all about space and Nasa, so I'm looking forward to seeing those!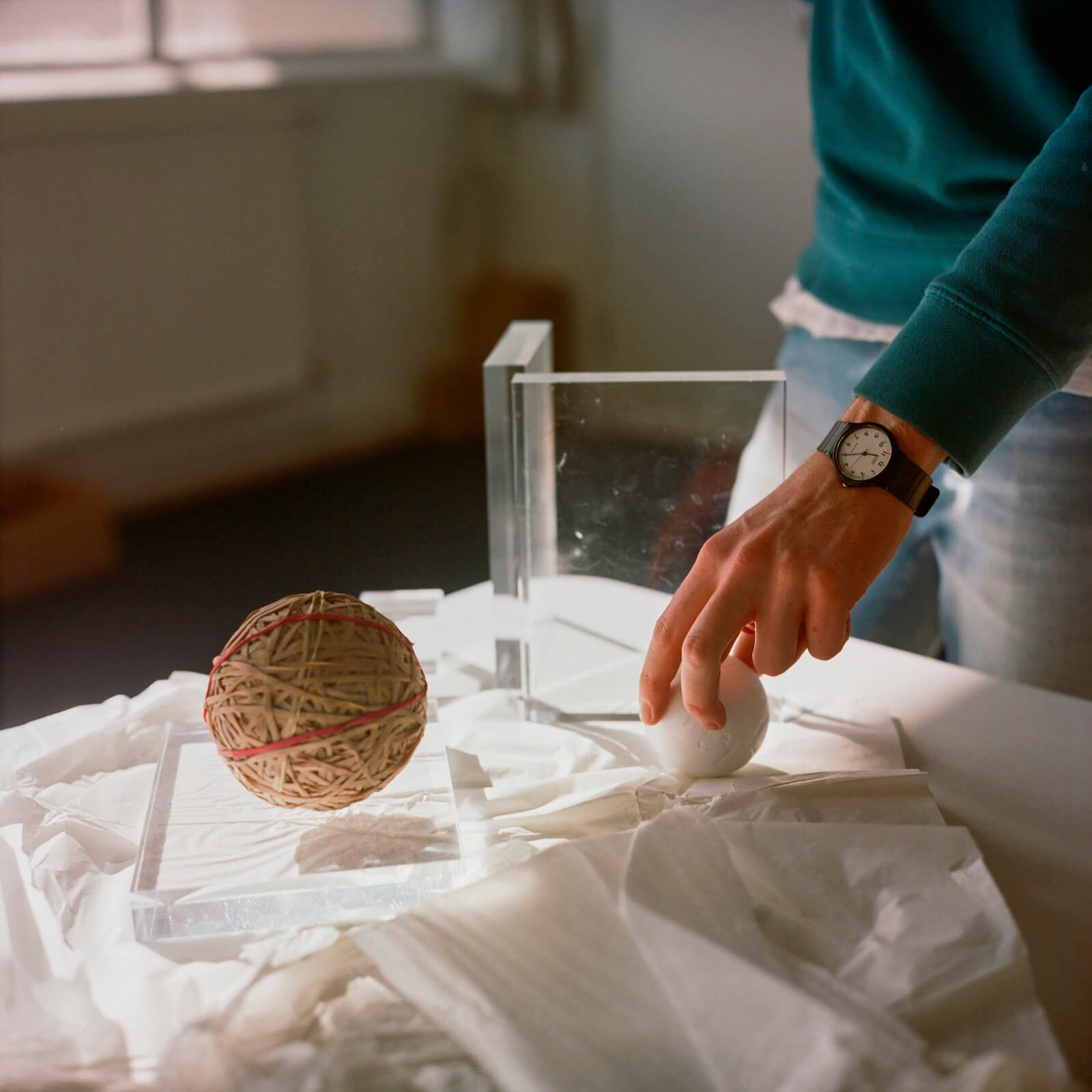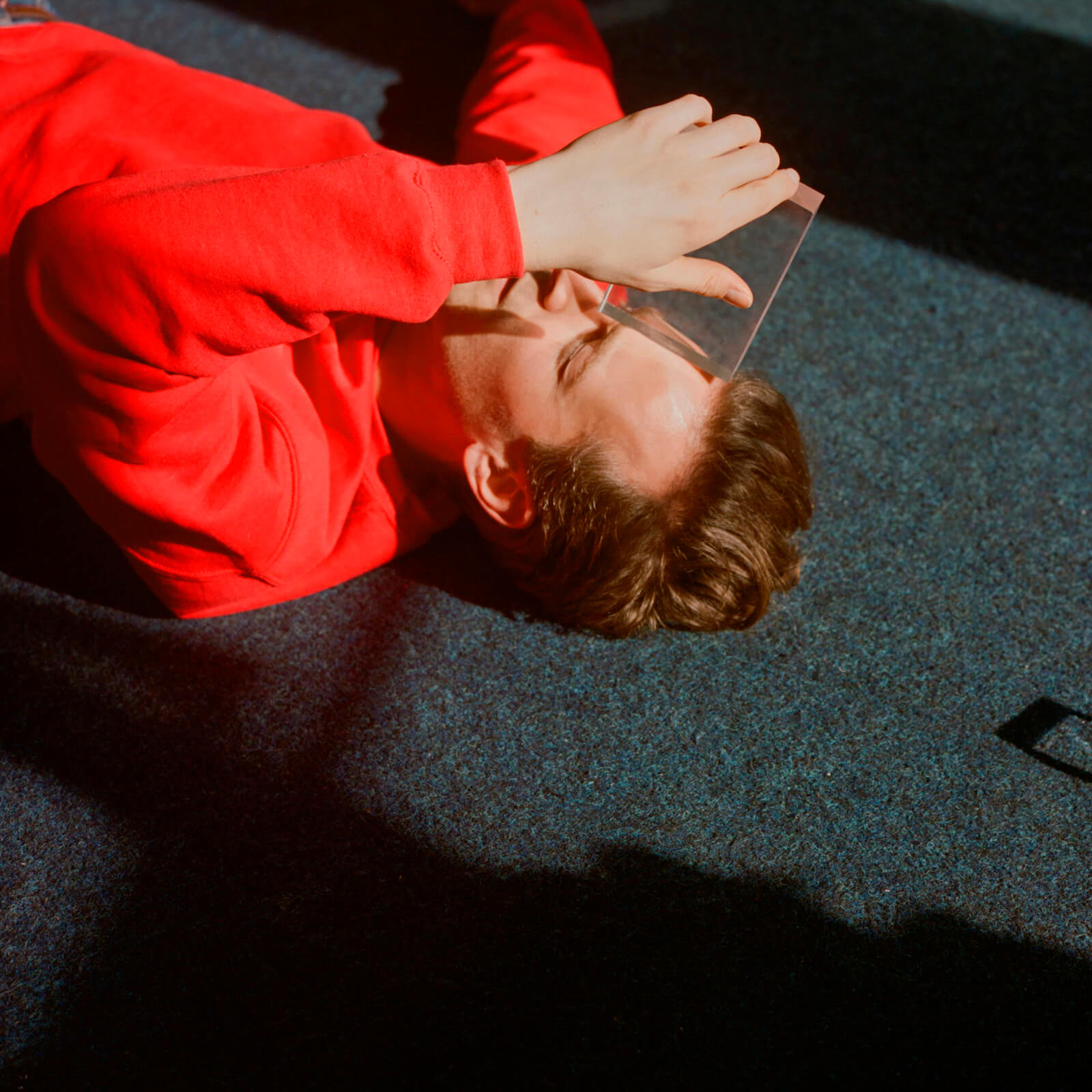 ---
Rocket Science has been featuring the best in contemporary photography since 2016 through interviews, conversations, studio visits and essays by photographers, writers and artists. Your donation to Rocket Science directly supports new artistic content in the pages of Rocket Science and helps 
us pay our contributors fairly.