Thomas Humery (b. 1971) lives between Paris, where he works for M le Monde, Monocle and Elle and the USA, where he's currently working on his Great American Vernacular Encyclopedia project. Shot with an 8×10 camera, the project is a mix of fiction and documentary that drove Humery from Utah to Texas, Louisiana to Pennsylvania and Michigan to Kansas.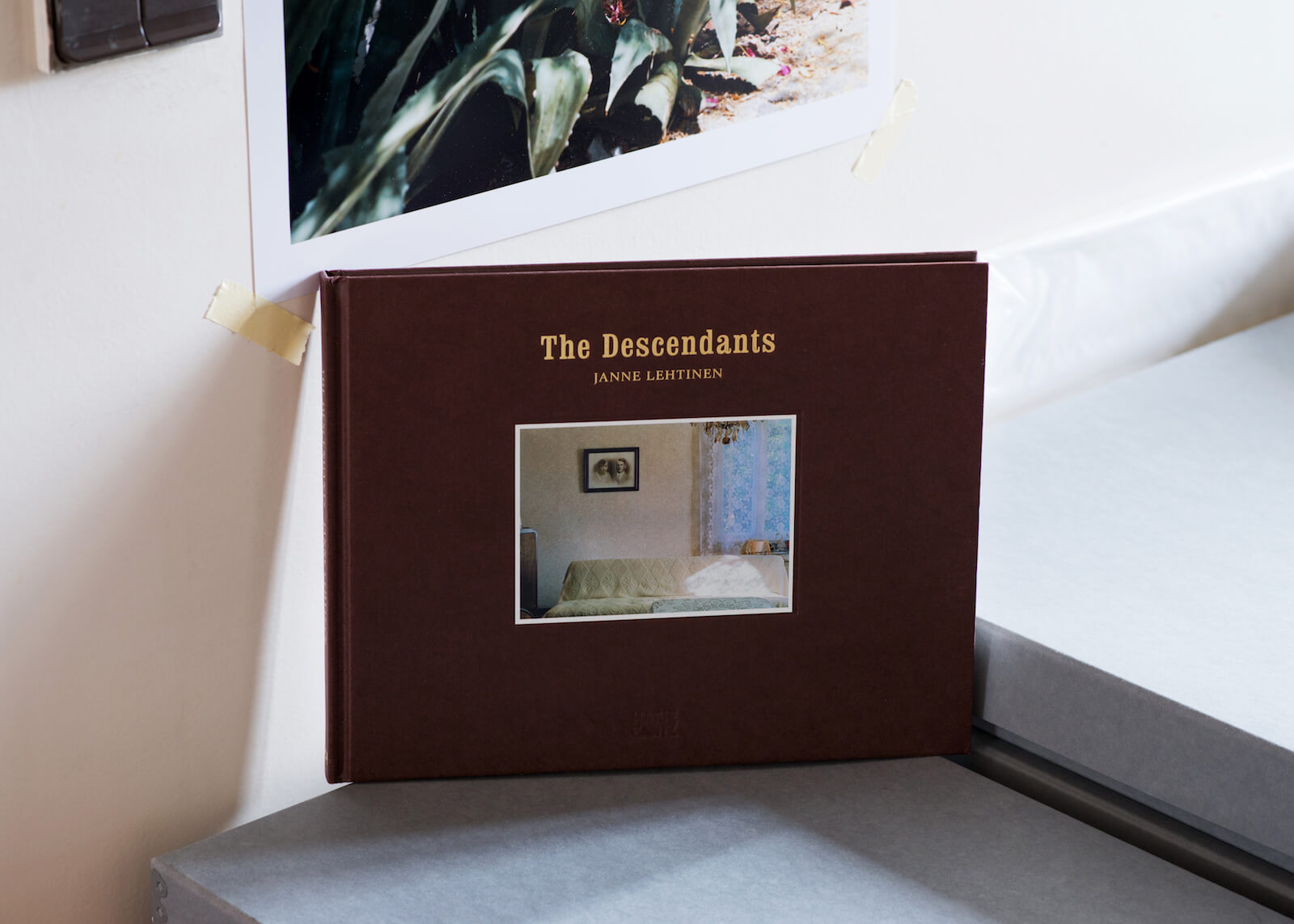 The Descendants – Janne Lehtinen, Hatje Cantz Verlag
Janne is a Finish photographer who belonged to The Helsinki School back in the early 2000's. His work is related to his personal family background and history. Janne is also a very good friend and we have spent a lot of time in his little truck on the roads of Lapland and Finish forest.
The Descendants had a powerful influence on me. I like the way he uses different photographic forms to visually write a personal introspection into his family memory. It shows how much family history can be a big picture with both isolated certitudes and missing parts, a bit like an unfinished jigsaw puzzle. The gap between the parts makes the reader wonder and imagine.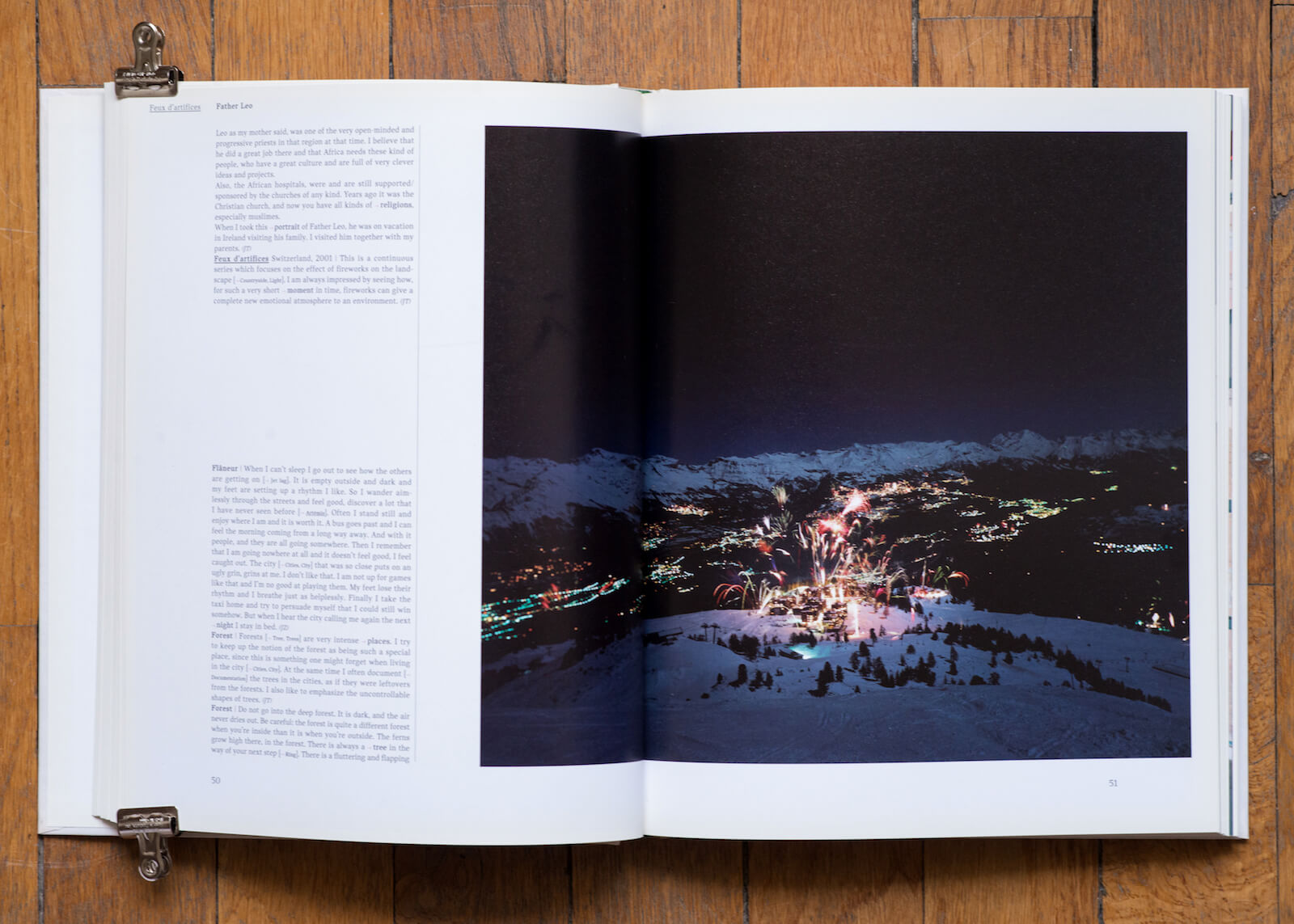 Local Studies – Joël Tettamanti, etc publications.
Joël, another friend, is an amazing photographer running the globe with his 4×5 camera. His work has an accumulation aspect describing within the frame of nature the shapes and forms of human presence, as well as pointing out the different stages of industrialization and urbanization. This book feels like a dictionary encompassing the first years of his monumental production from Japan to Greenland. I really like the generosity of the book with its many pictures and many words. It's a constant surprise to open it randomly. There is always an image to discover or re-discover. His imagery has a sort of cold objectivity that allows a touch of romantism. There is both a distant critical irony and a «I shoot what I like » kind of spirit that provides a various pad of emotions.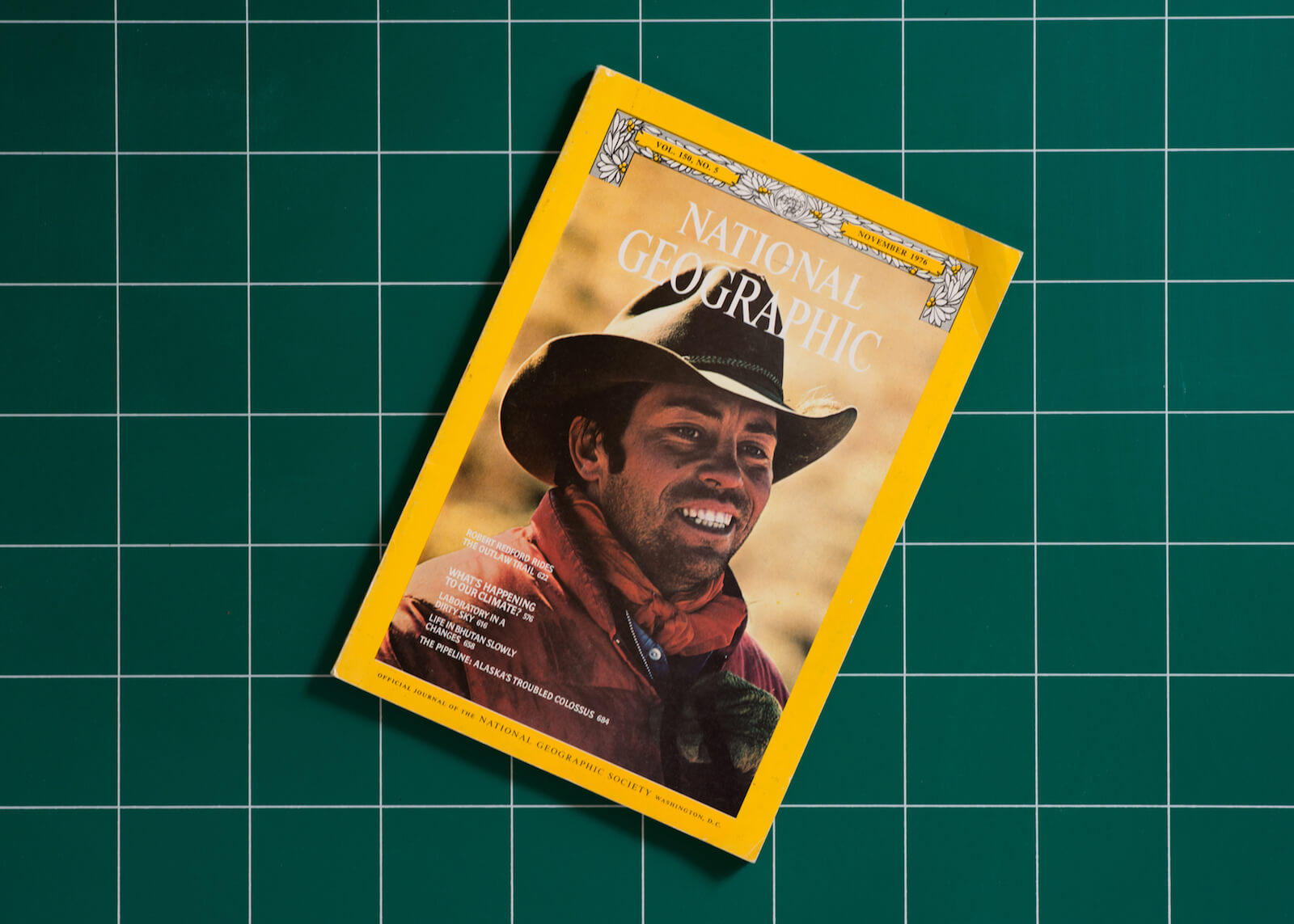 Old National Geographic Issues
I'm not a regular National Geographic reader at all but from time to time, I like to catch a vintage issue from the 60's and the 70's. Old issues have a charming analog film reproduction aspect as well as some old school but sweet visual gimmicks from a time where photojournalism was the aristocratic genre in the field of photography. The magazine had a will to preserve the idea of an "American legacy" that gave me some destination ideas for my project « The Great American Vernacular Encyclopedia ». This actual copy from November '76 featuring a fantastic and inspirational paper by Robert Redford about the outlaw trail recently gave me the idea to travel to Utah. While I was driving alone through the Rockies between Salt Lake City and Moab, I kept thinking about that little 25,5×17,5cm yellow magazine that I'd left home on my bookshelves.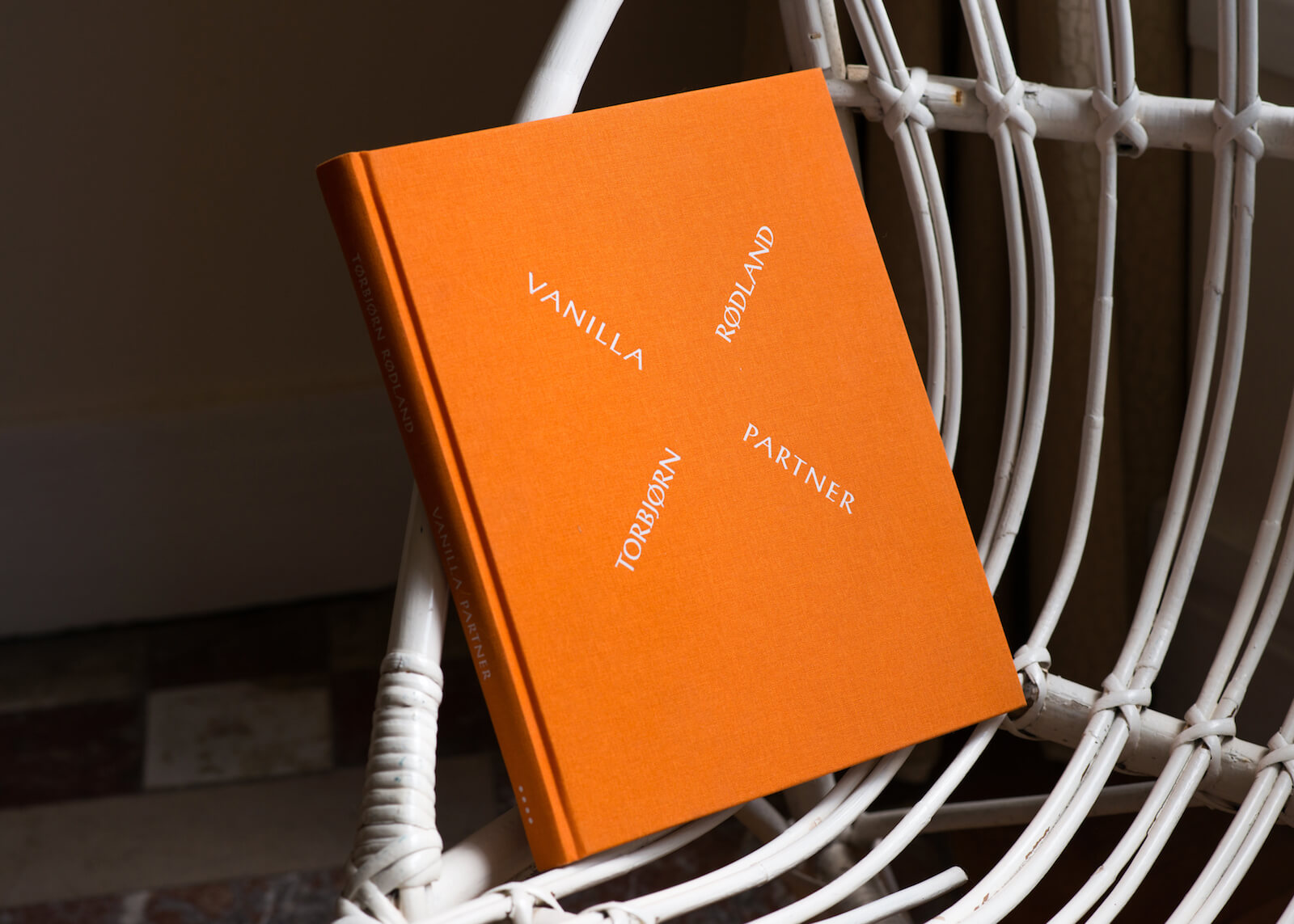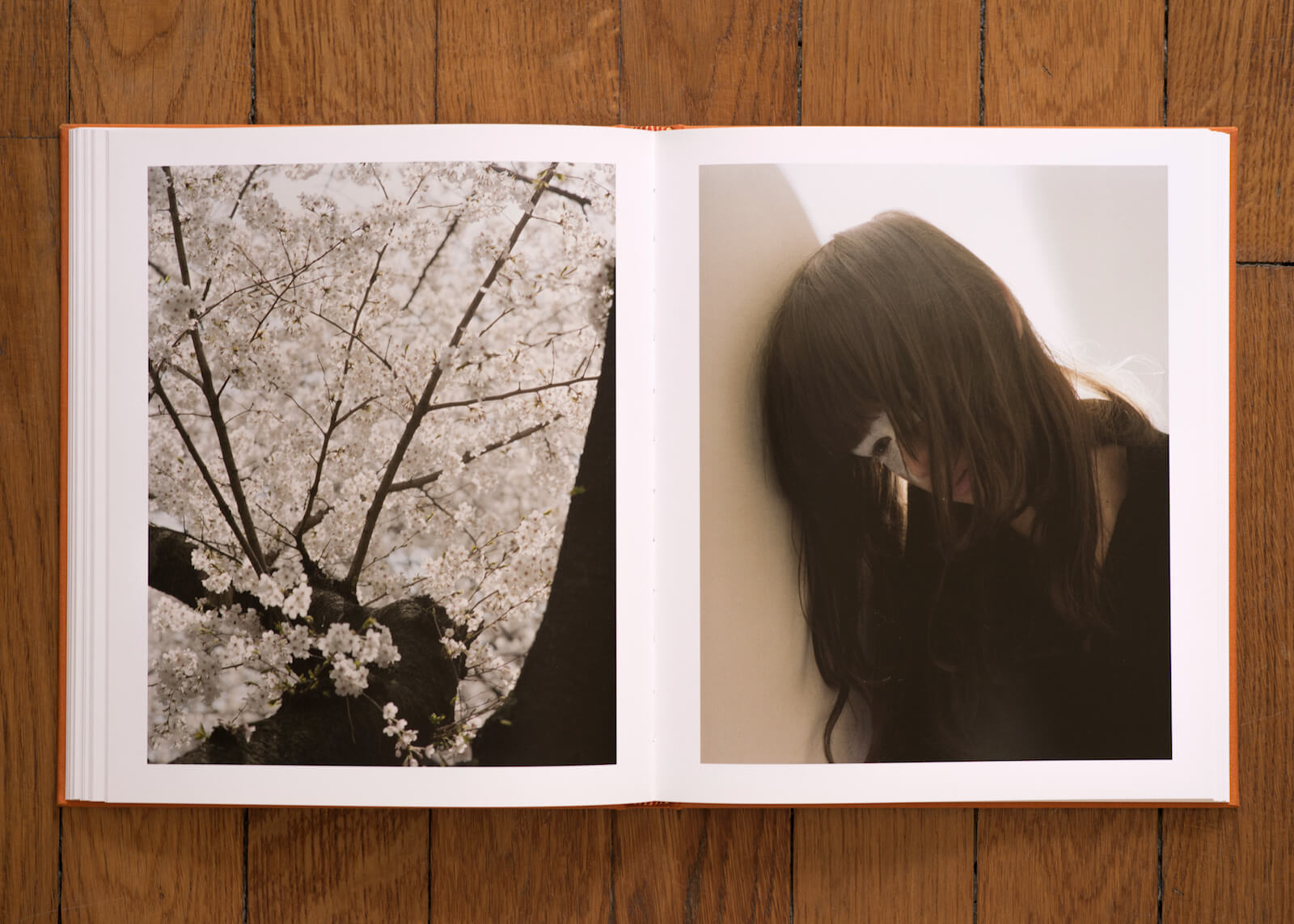 Vanilla Partner – Torbjørn Rødland, Mack
Sometimes we don't know why we like a picture and as soon as we start thinking about it and analyzing it too much, the feeling and charm are gone. It is what the work of the Norwegian photographer Torbjørn Rødland does to me. His Vanilla Partner or I Want To Live Innocent books seem to reconnect with the poetic and inspirational aspect of photography, therefore reminding me of some of the 1930's new vision iconic photographers like Edward Weston or Eli Lotar. The surrealism is gone and replaced by a sort of advertisement touch as well as a strange kitsch flavor. I really like when an artist goes beyond categories and invent his own ones which here are sort of non-verbal, non-contextual as well as obsessional, mysterious and sexual. It doesn't happen that often.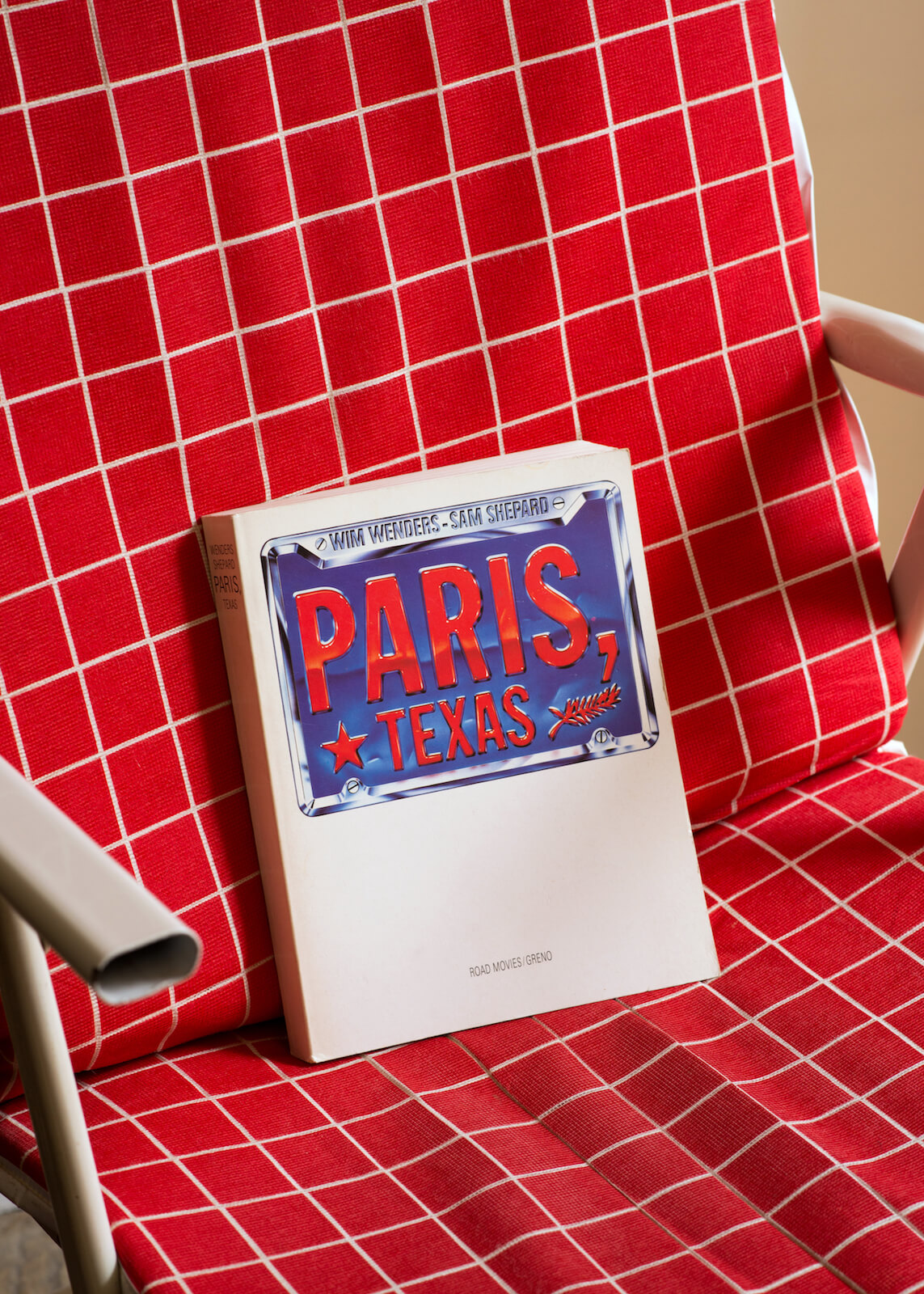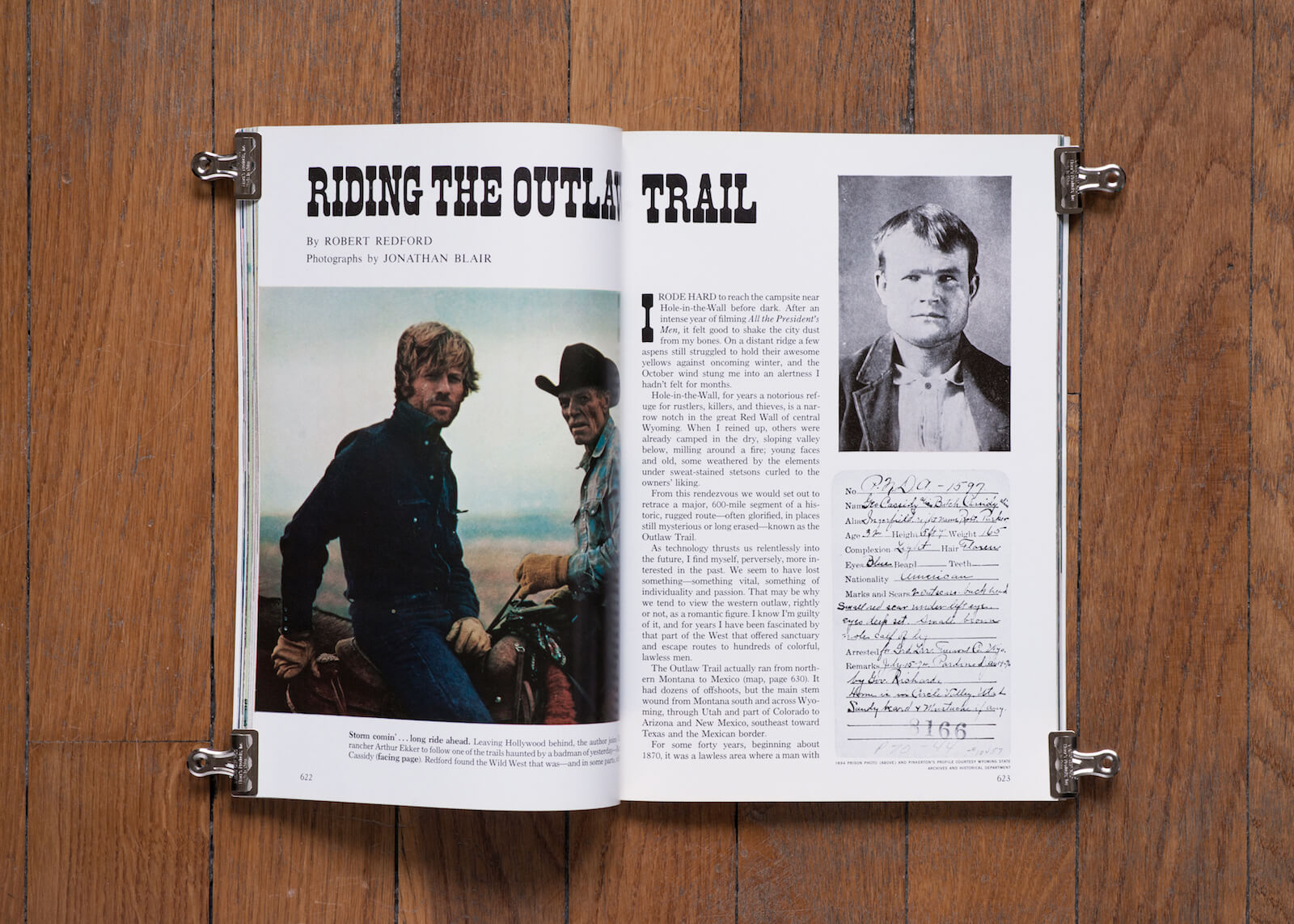 Paris, Texas – Wim Wenders and Sam Shepard, Road Movie / Greno
This is definitely one of my favorite books. The first memories I have of that movie are looking at the billboard in the Paris metro at the Nation station when the film was released. The second one was when I heard my mother saying that she really wanted to see it. It was 1984. Years later, I happened to be in a relationship with a girlfriend in Houston who had a young daughter. The long-distance relationship and the city made strange resonances with the movie and my personal life, as we watched the movie together. I will never be able to look at the buildings in downtown Houston (in reality or in the movie) the same way anymore. The main character, Travis, played by Harry Dean Stanton looks very much like my father who passed away 17 years ago. Personal facts aside, this book is outstanding. It includes the scenario, some visual documents from before the shooting of the film and 235 amazing photograms taken from the movie. It's very interesting to see how the art of cinema and the art of photography are connected here. I think the photographic influence came here from the choice of Wim Wenders to deal and work with the real locations and trying to adapt his filming to them, and not the opposite.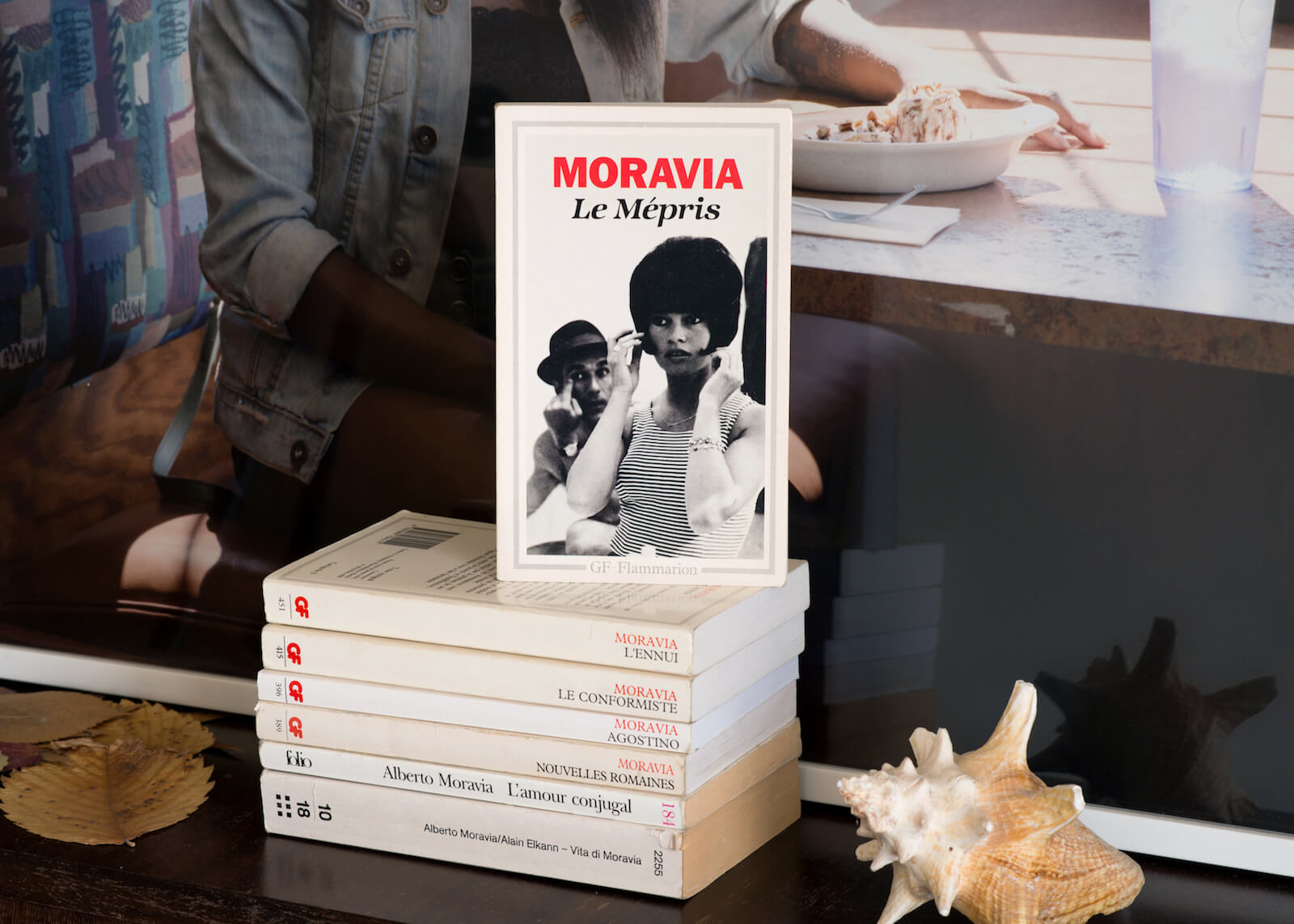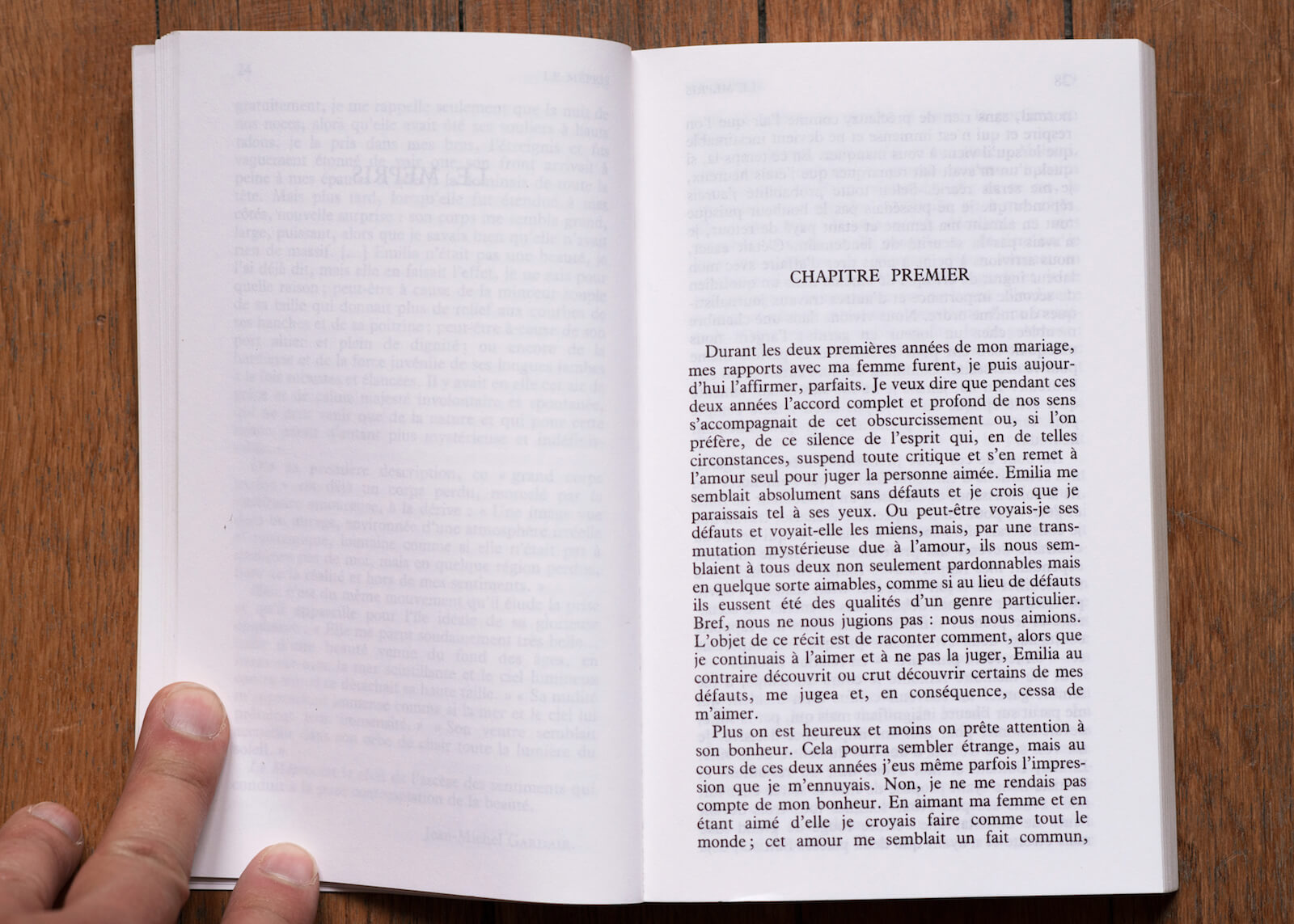 Various paperbacks – Alberto Moravia, Folio and Garner Flammarion, 10-18
My bookshelves are filled with paperbacks. A lot of them come from my student life when I was studying Literature but I keep buying some quite often. My paperbacks come mostly from general literature and I'd like to share here my huge interest and admiration for the novels and short stories of Alberto Moravia. I like the idea to also feature something completely other than photography. I have to confess that I read less literature nowadays because my hunger for books deals more with Americana studies to complete my knowledge about what I'm working on currently. Nevertheless, I maintain a strong passion for Moravia and his ability to describe men and women relationships with a strong social order interference. I've noticed that he writes very often about artists (writer, sculptor, screenwriter) and their difficulty of creation and sublimation within a relationship. The beloved one seems to always be in the ambiguous position of the muse as well as being a power breaker who always pushes the artist towards a very tragic position. There is some truth in it. Like Gustave Flaubert, Moravia is able to drag into the light feelings and apprehensions that we've never been able to verbalize clearly. The process is very obscure to me, and this is what I expect from a great writer. You must have this strong ability not only to notice things but to see clearly through them. I find that photography is more limited in that way, that it is only able to capture the surface of objects and people.
---
Rocket Science has been featuring the best in contemporary photography since 2016 through interviews, conversations, studio visits and essays by photographers, writers and artists. Your donation to Rocket Science directly supports new artistic content in the pages of Rocket Science and helps 
us pay our contributors fairly.